When we were kids, we'd dress up for Halloween as monsters, ghosts, and various other characters from our favorite kids' movies and TV shows.  As we grew older, Halloween costumes started to take on a whole new meaning, they became a lot more risqué; examples of those can be seen on our very popular "Men's classiest Halloween Costumes" and "Sexy Star Wars Costumes for Women".  As men, we're more interested in what women look like in sexy costumes and therefore this post is dedicated to our female fans. Guys, if you get caught by your girlfriend looking at this post, just say you're doing research on which costumes to get them.
Sexy Halloween Costumes For Women
Sexy Teenage Mutant Ninja Turtles Costumes for Women: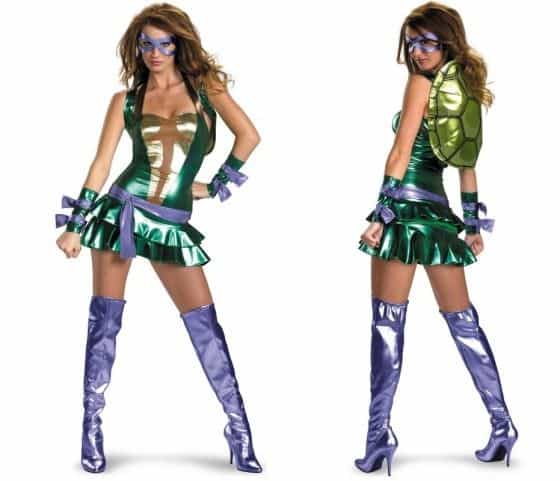 As a kid, I would always wake up early every Saturday morning to catch an episode or two of TMNT cartoon, the cartoon was awesome and the guys were pretty funny.  I never thought the turtles could be called sexy until I saw pictures of these sexy costumes.  I don't think I would've ever stopped watching the show had the turtle looked this good.  The costumes are available at buycostume.com and the have Donatello, Michelangelo, Raphael, and Leonardo – priced at $44.99 each.  Cowabunga dudes!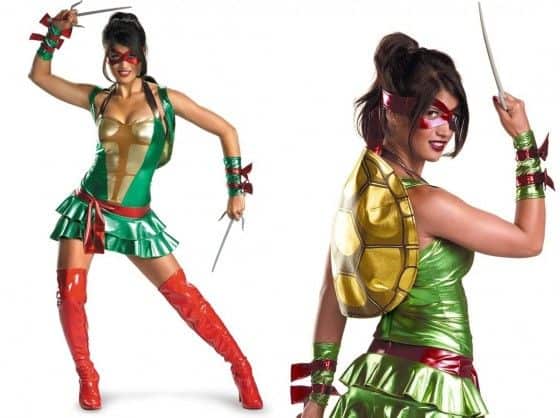 Sexy Ghost Busters Costumes for Women: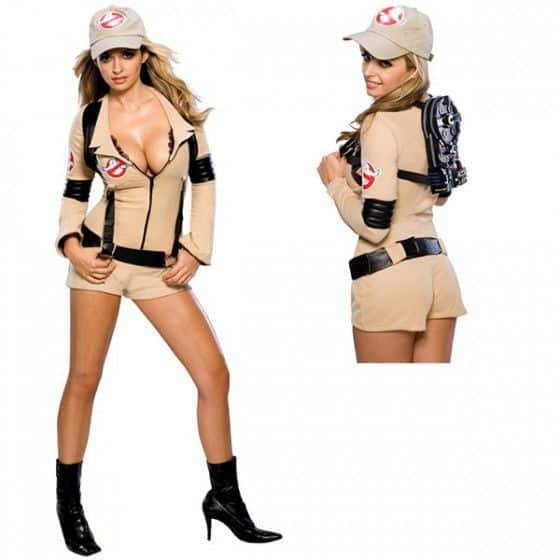 Ghost Busters was another one of my favorite cartoons and the movies were pretty good too, they would've been even better had they included a few ghost buster ladies that looked like the one pictured above.  Ladies, you can go ghost busting while looking sexy this Halloween for only $49.99 and we're sure you're going to catch a lot of "ghosts".
Sexy Jetsons Rosie Maid Costume: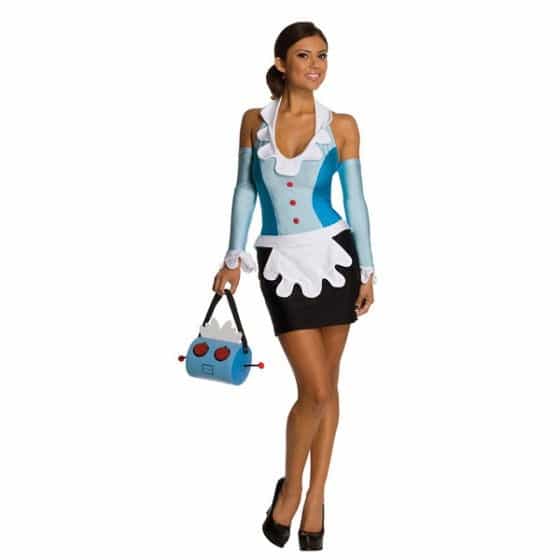 Another popular cartoon from the 90's was the Jetsons, they showed us what the future will look like (boy were they wrong).  One of the characters from the cartoon was Rosie the robot maid, which/who you'd never associate with being sexy but the Rosie the maid costume from meijer.com is nothing but sexy.  The costume is on sale from $38.99 – $41.99 depending on size.
Sexy Mortal Kombat Kitana & Mileena Costumes: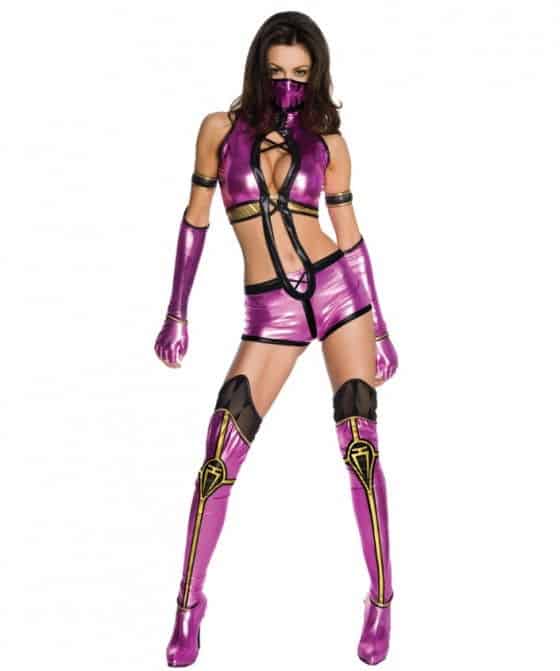 Mortal Kombat was one of the biggest video games back in the 90's and some of the characters were pretty hot, could that have been the reason for its popularity?  Ladies, now you can dress up for Halloween with a sexy Kitana or sexy Mileena costume for $49.99.  Look tough and hot at the same time.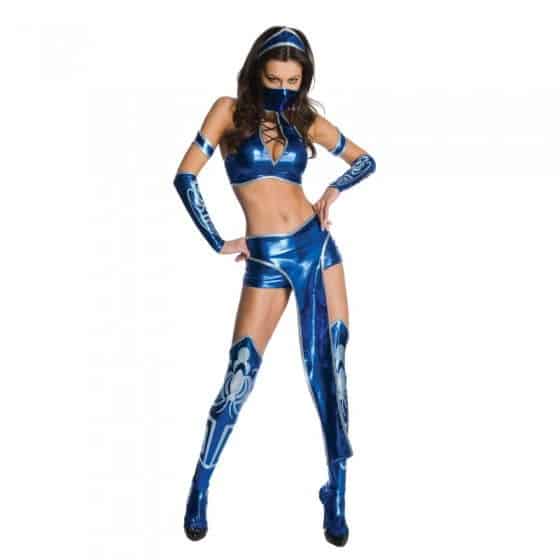 Sexy Jester & Harley Quinn Costumes: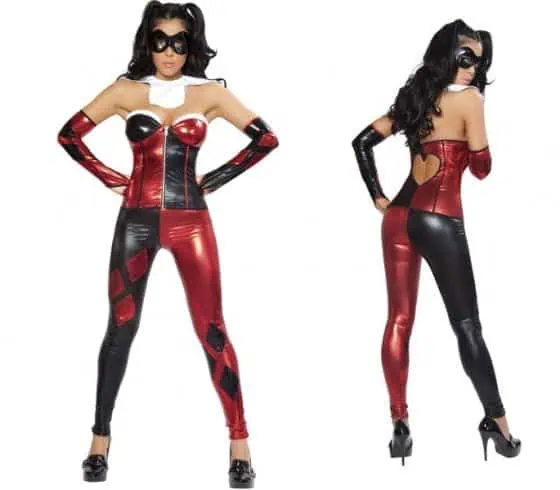 Cartoon and video game characters not your thing?  How about a character from the very popular Batman series?  The sexy Jester costume (above) looks to be made out of latex ans is super hot and naughty!  Priced at $115.99.  If you don't want to spend that much on a costume, you can also pick up the sexy Harley Quinn costume (below) for $49.99.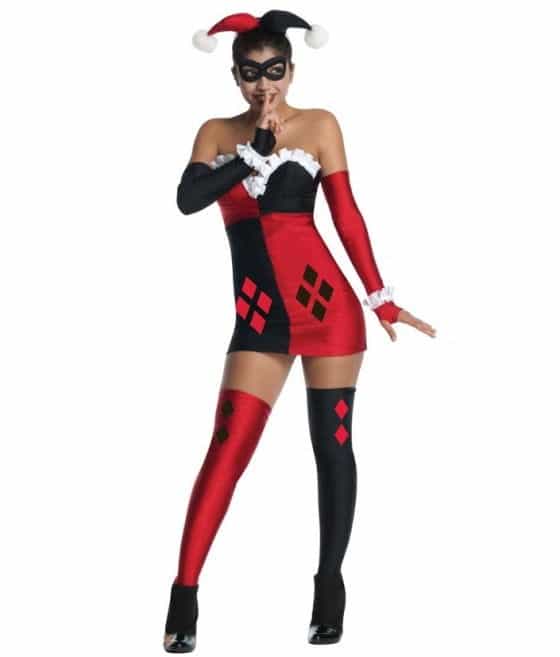 Sexy Iron Man Black Widow Costume:
From bad guys to good guys girls, here's a hot costume of Black Widow played recently by Scarlet Johansson in Iron Man 2 movie.  Available at buy.com for $47.20.
Sexy Green Lantern Women's Costume: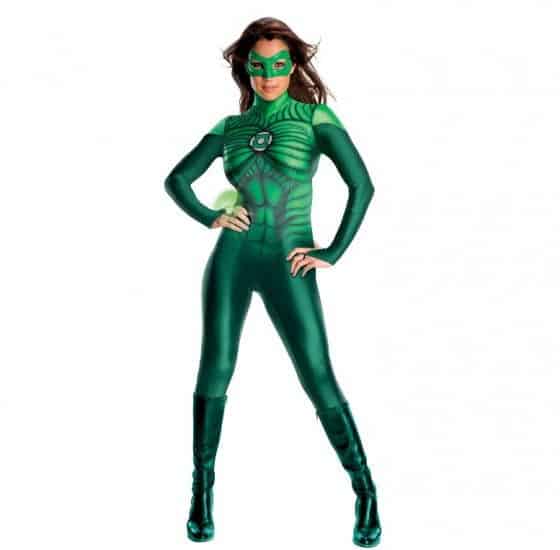 I didn't watch the Green Lantern movie, released earlier this year, and I wasn't the only one.  The movie received some pretty bad reviews.  Now if they had a Green Lantern that looked as hot as the one above, that might have changed my mind.  The women's Green Lantern costume is available at halloweenexpress.com for $52.99.
Sexy Watchmen Silk Spectre Costume: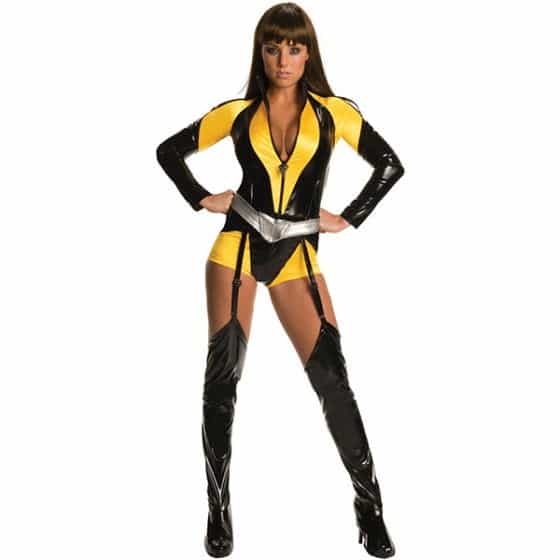 My favorite character from the Watchmen movie (I never read the comics) is Silk Spectre (no need to explain why), now you too can dress up like her with this hot costume available at costumes4less.com for $53.95.
Sexy Jonah Hex Leila  White & Leila Black Costumes:
I didn't watch the Jonah Hex movie, I don't know why?  It has Megan Fox in it and she's a prostitute, a win-win situation.  Now you can dress up as Leila White or Leila Black with costumes from costumesdiscounters.com for $53.97 each.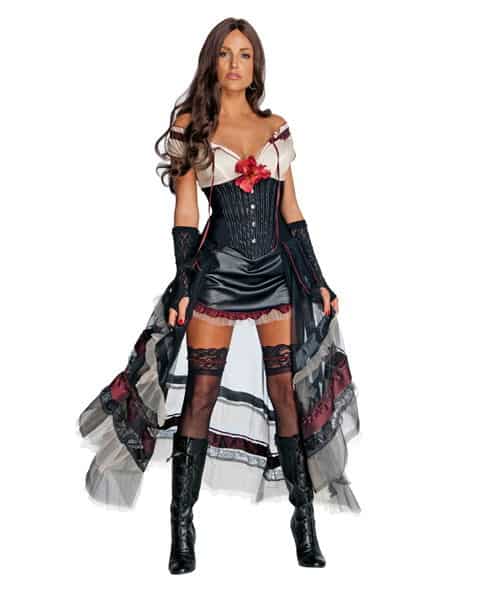 Sexy Sucker Punch Characters Costumes: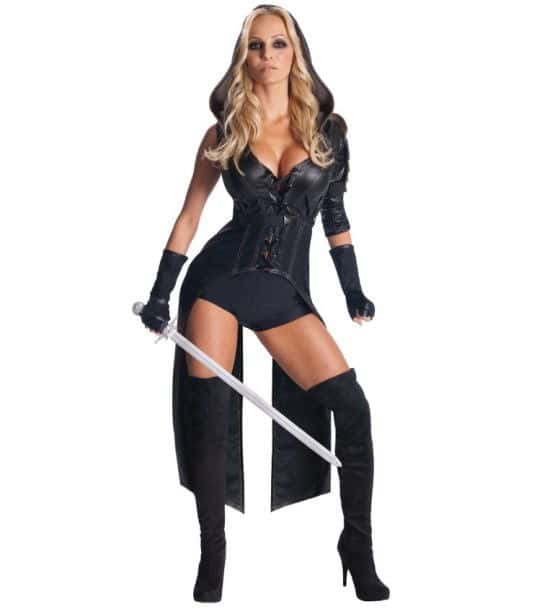 I had high hopes for Sucker Punch, I was expecting it to be pretty awesome based on trailers and various posters the studio had released but the movie was a major let-down.  It did have positives like the awesome scenery, music, and the hot girls in super sexy costumes.  Now you can dress like Babydoll, Sweet Pea, Amber, Rocket, or Blondie with costumes from spirithalloween.com for $49.99 each and kick some ass.
Sexy Slave Leia & Padme Amidala Costumes: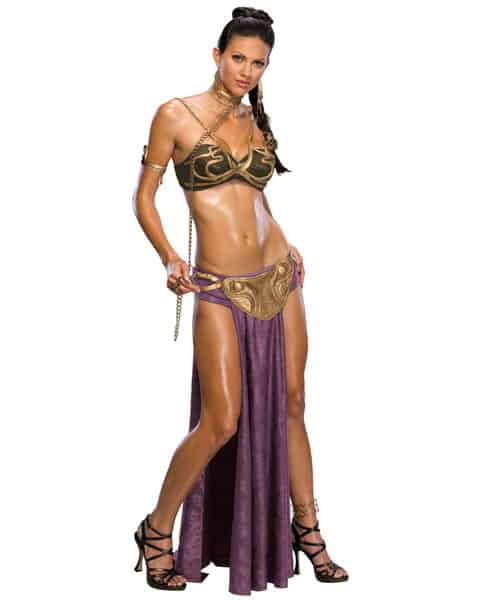 What sexy Halloween costumes for women list would be complete without including characters from the Star War movies.  You can choose to dress up as the super sexy slave Leia, from costumediscounters.com for $46.97, or the very hot Padme Amidala, from costumecraze.com for $41.97.