When I started writing this article, I intended to create a list of the crappiest men's Halloween costumes that I could find, and that really wasn't very difficult; the internet is full of them. You need look no further than HalloweenExpress to find a slew of costumes featuring men with sad mustaches licking lolly pops, and people called Gabba Gabba… Lance… rock – whatever that even means.
Instead of boring you with more of the same, I've decided to show you a collection of the "classiest" costumes the internet has to offer. All of these are men's costumes, but many of them feature women, farm animals, and other assorted accessories that are probably better left to the imagination of furries and 4chan readers.
Ohhhh Halloween
Starting at the top… I realized early on that most of the models showing off these costumes sport douche-bag names, such as Chad or Brad. I can't quite make out the caption of the petting zoo, but I think it says something like "Llama spits". What man wants to imply that his penis is like a llama? Llamas are such angry smelly creatures.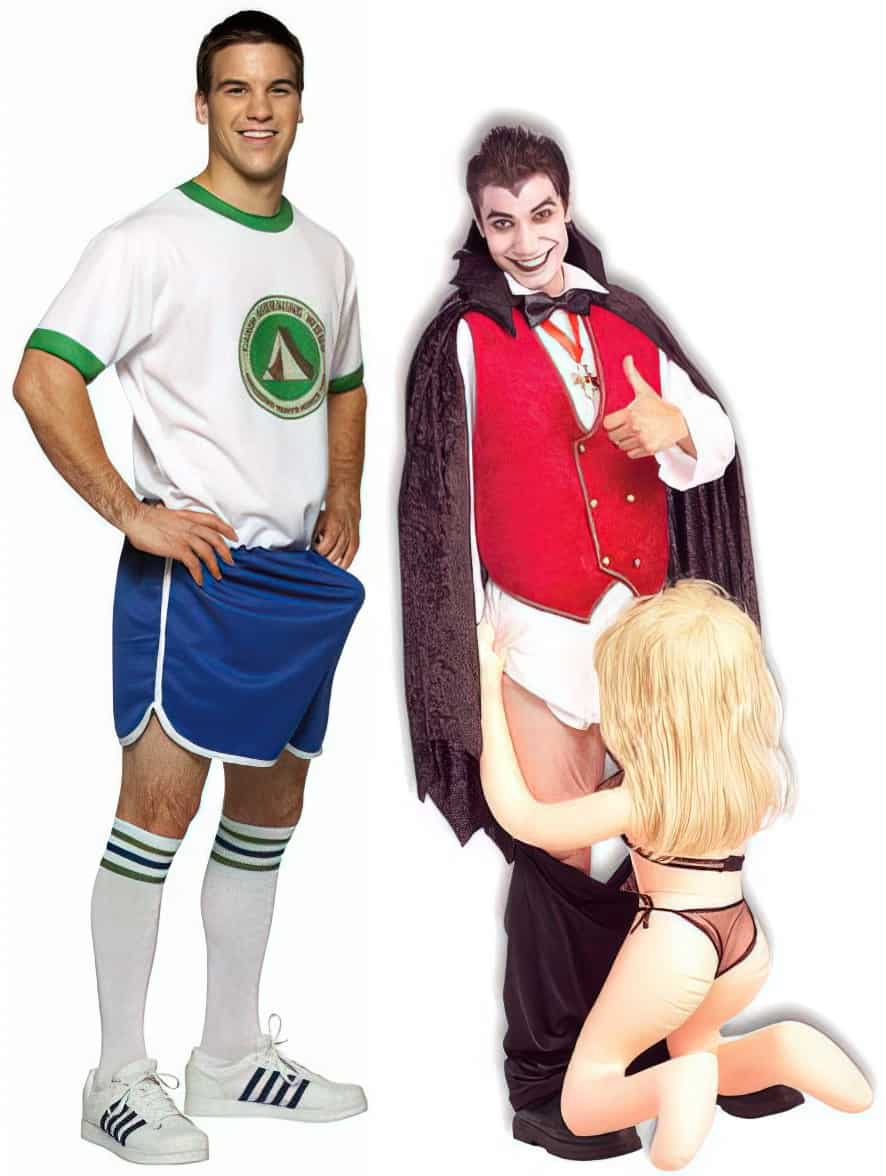 This woman is… down for the count, GET IT??? One man getting sucked off by a midget while a very erect camp leader watches satisfied. Editor's note: The Count is based on one of our very own writers; can you guess who?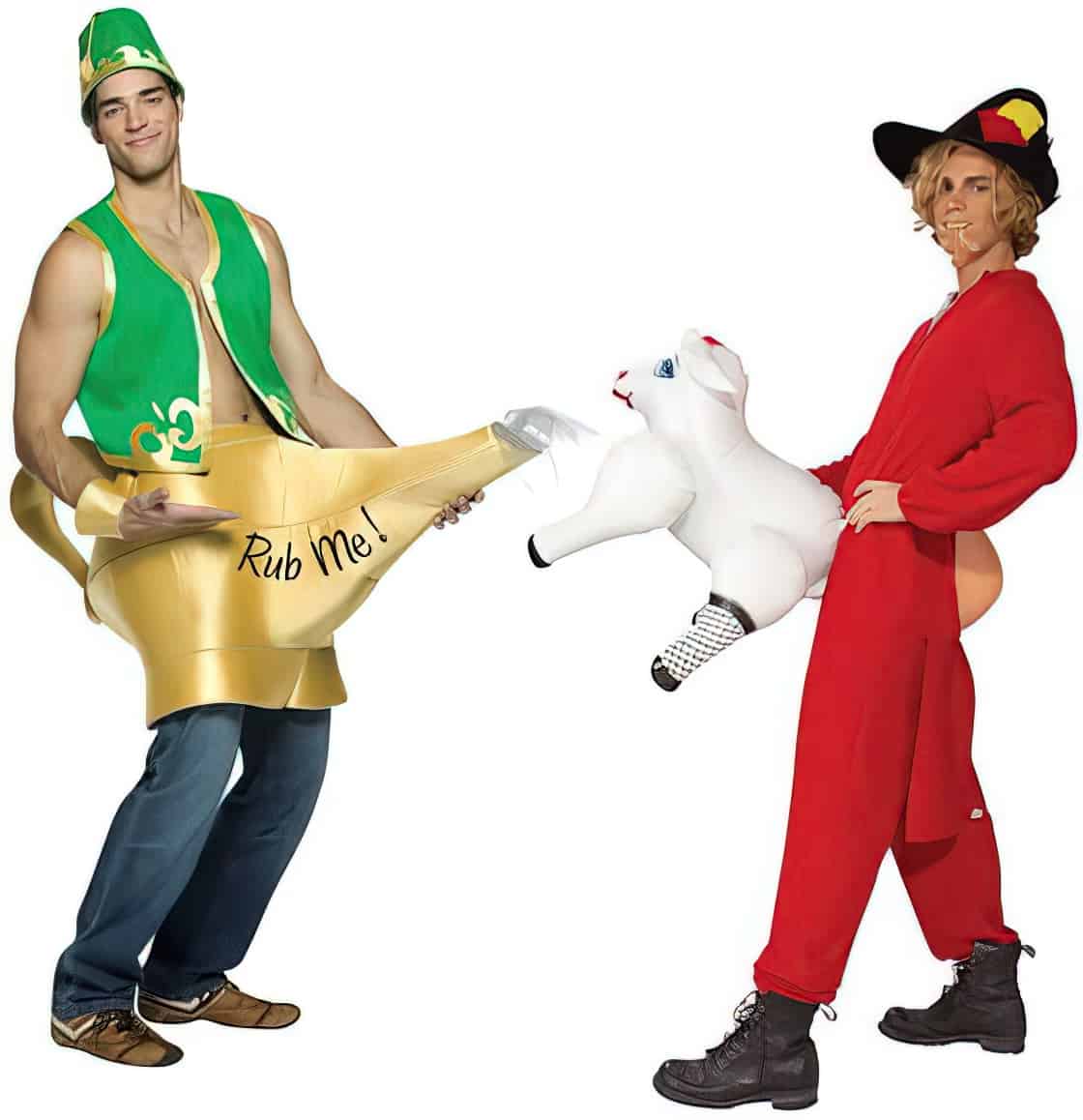 I'm not sure what's worse, a frat boy requesting people rub his "lamp", or a man banging a sheep while wearing shoes he stole from the set of Romper Stomper.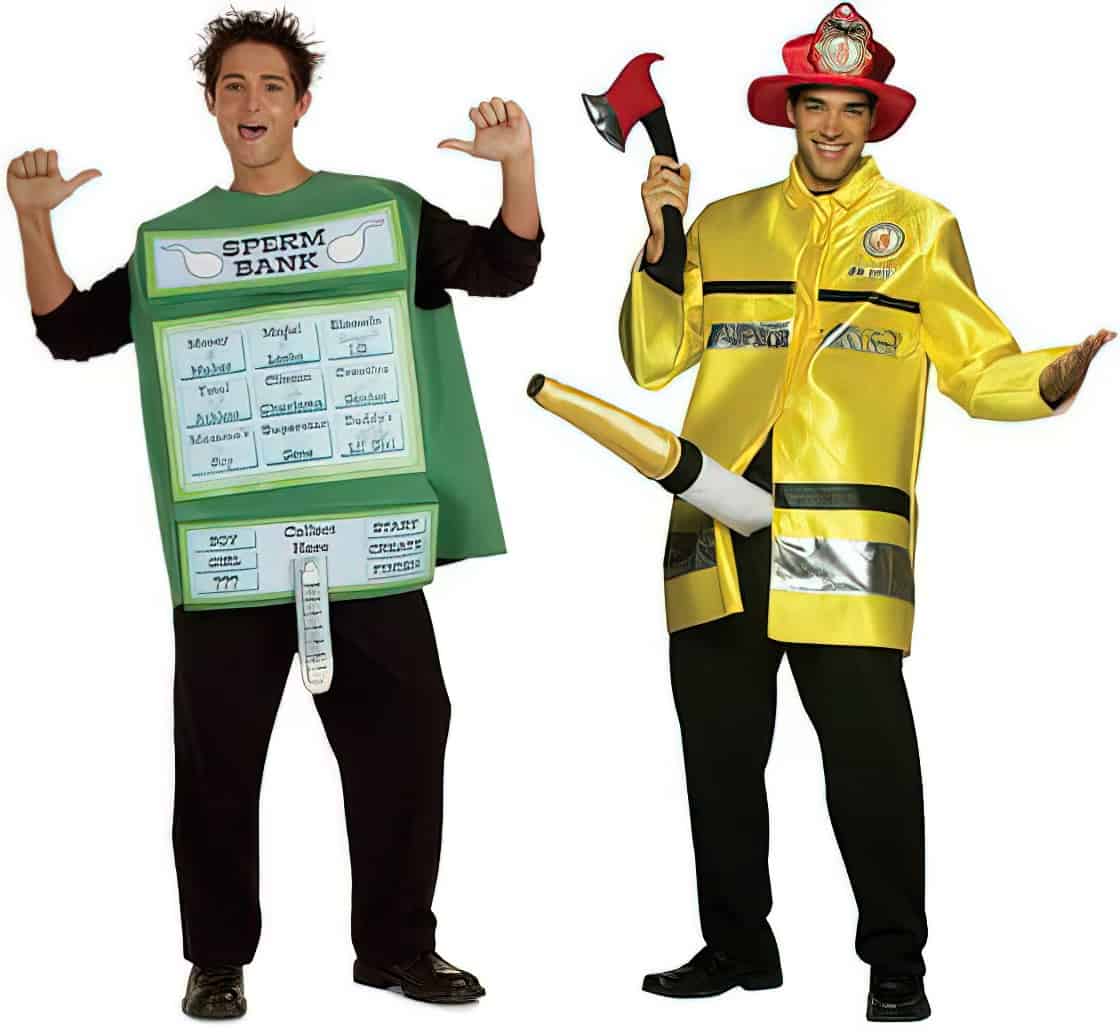 Looks like the Sperm Bank is running low… he must have used the jizz from his compadre's "fire hose" to create his authentic Guido hairstyle. Fill 'er up!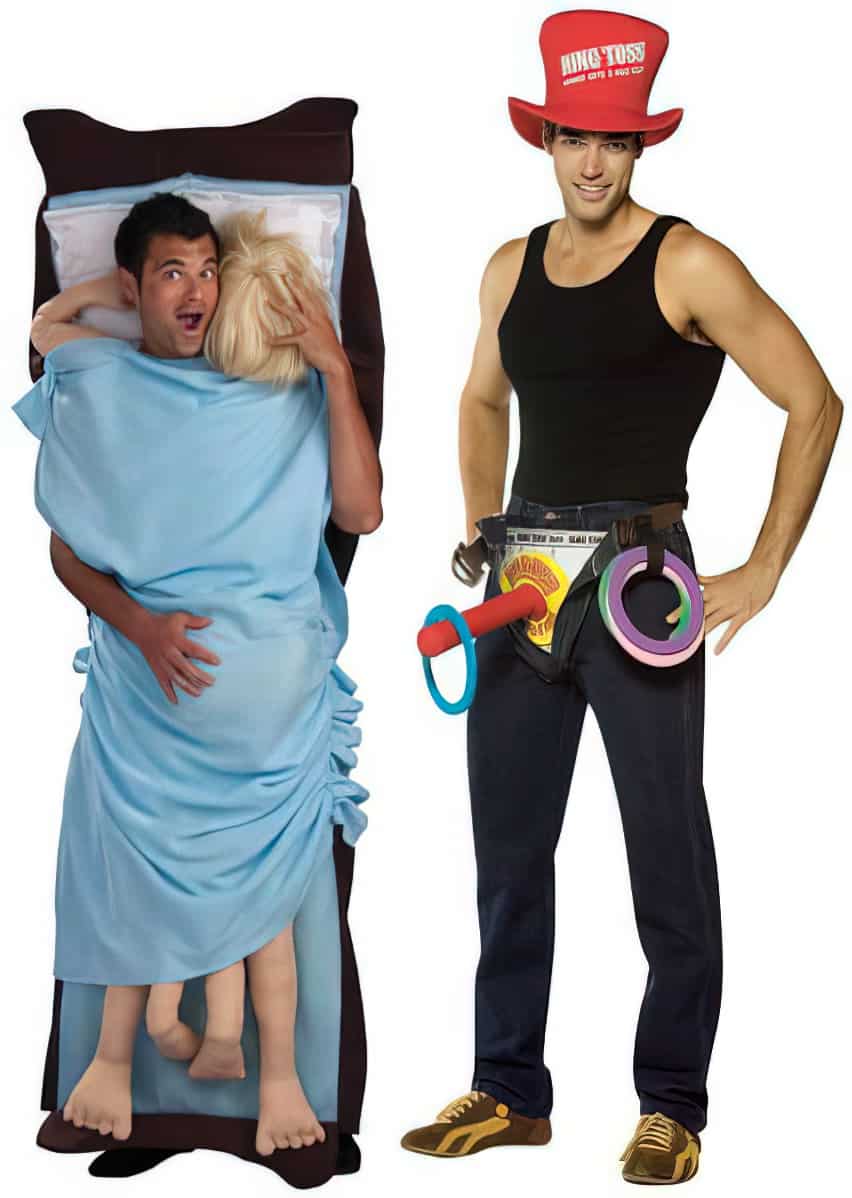 I've looked at this dozens of times and I still can't quite figure out what's wrong with the woman's legs and arms. I think the ring toss guy agrees with me as well – he seems to be getting a bit limp there.