I like to think I've covered some pretty interesting places over the years. I've shown you the wonders of Svínafellsjökull glacier in Iceland, to the timeless Great Pyramids of Giza. Yes, I've had the good fortune to do quite a bit of traveling and sightseeing in my short life, but what I've seen seen is an underwater strip club in Israel.
After I played Bioshock several years ago I thought it was a brilliant idea, but never thought someone would actually make one. Underwater in Israel they have created one. Yes, you heard me right: Nymphas Show Bar is located in Eilat, Israel. Unfortunately it's now abandoned, though it was once home to many great exotic dancers. If you were looking for some adult entertainment with beautiful women there are other alternatives to having some fun. You can choose a more personal approach and schedule a date with a London escort where you can choose the perfect woman to enjoy your time with. This is more common than you think mainly because it's a more private approach to entertainment rather than at a strip club.
Nymphas Show Bar in Israel – The Most Unique Strip Club on Earth?
I'm going to level with you here: though I've been to a few peelers over the years, I've never really seen anything too crazy. In fact, I'm starting to think that most of them are pretty tame. Even worse, I find them pretty boring these days. I know, I know… heresy, but it's true! I just haven't seen anything to warrant more than a single visit, but perhaps I'm looking in all the wrong places. Perhaps… I should be going under the sea.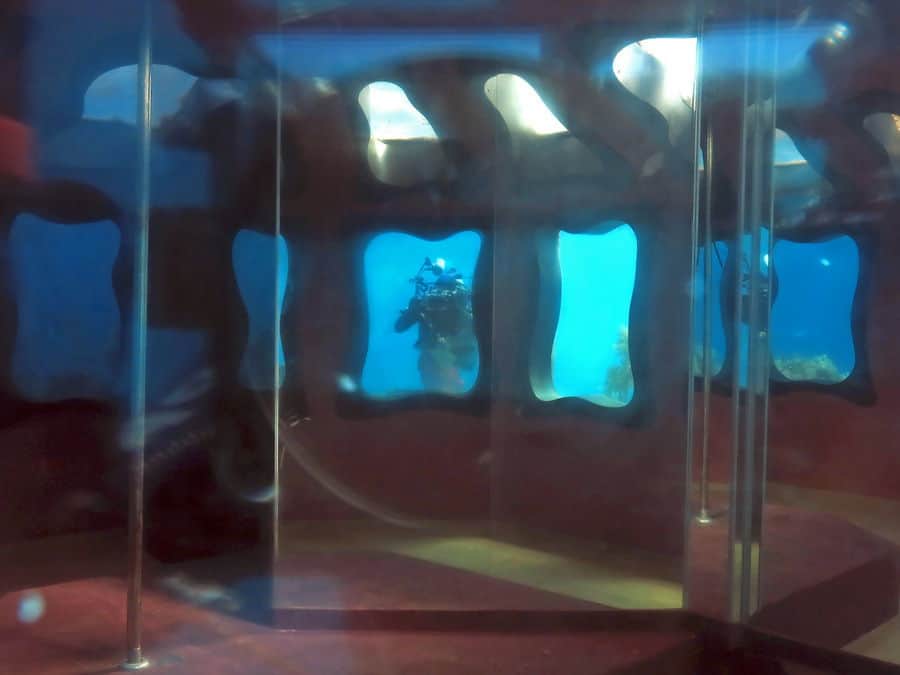 Strangely enough, all of these photos were taken by Gil Koplovitz – a marine biologist who just happened to be working in the area and decided to snap a few pictures. I admit, they're not quite as flashy as they could be given the lack of dancers, but hey, use your damn imagination for a minute here.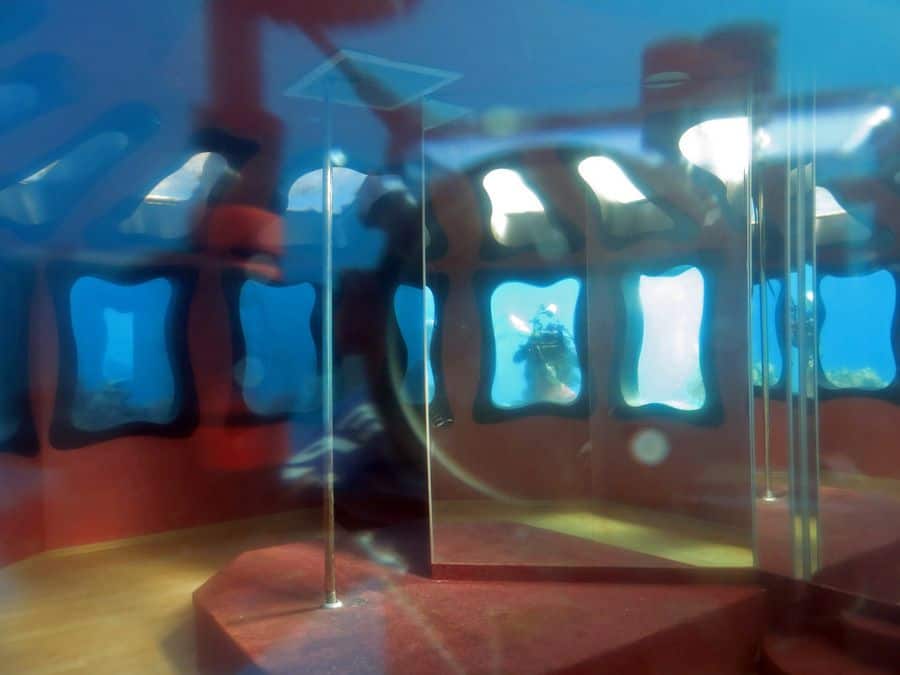 Most of the patrons got to watch from inside the facility, but if you paid a little extra you could watch from outside. No, I'm full of shit, but that would be pretty damn cool. Kind of like that scene in Lost when Charlie is banging on the glass in the Hydra facility.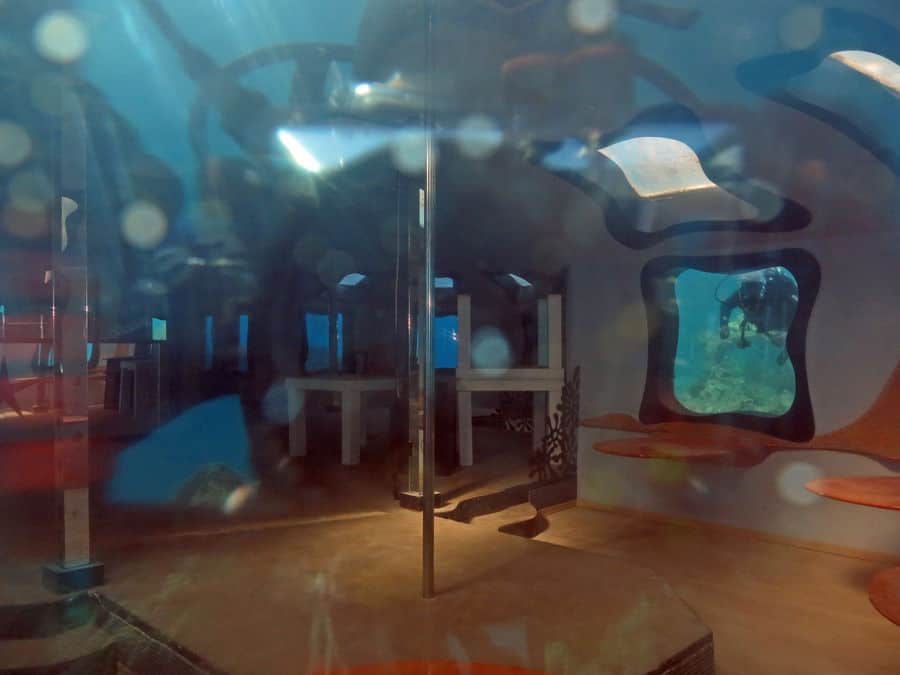 Speaking of Lost, this really looks like the scene I just mentioned. If you haven't seen the show and I just spoiled it for you, too bad sucker. It's ancient history, and you should have watched it by now.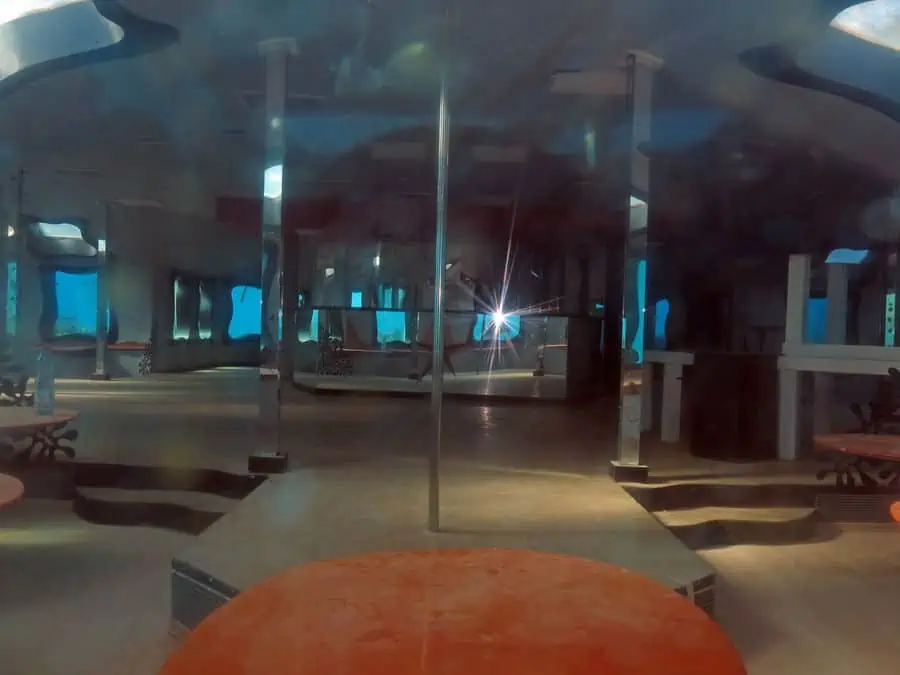 Now, at this point you're probably wondering how people, well… you know, got into the damn place. Unfortunately it's a lot less exciting than you may think. There was simply a long bridge that connected to the top of the facility, and people would walk down a flight of stairs to enter. Not exactly making people work for it, but you know…