A few years ago, I decided that another expensive hobby would probably be a smart and mature way to spend my time and money since high-end Korean keyboards with fancy mechanical switches and imported hand-sewn Japanese denim weren't enough. For whatever reason, I got hooked on headphones and now own an unhealthy number of them. They bring me great joy.
The trouble is that I had been driving my headphones with my crappy onboard sound card, and if you consider yourself an audiophile, that's simply unacceptable. But the truth is that you may find this entire review of the Jotunheim 2 AMP/DAC from Schiit Audio unacceptable because it's not going to be like the vast majority of reviews I've seen. It won't be very technical, and I'll probably screw up some of the terminologies.
The truth is that I've never found the technical specs very useful when it comes to audio, and I believe that people's obsession with them is mostly snobbery, something that I like to think Jason Stoddard – the founder of Schiit Audio – and I bonded over during a recent interview we did. But if you want all the nitty gritty details, just click on the "Specs" tab on their website.
So with these major caveats in mind, I'm going to share my thoughts on the Jotunheim 2 AMP/DAC after having used the Schiit HEL for the past few years.
What's the setup like?
A while back, I had an opportunity to test a pair of Focal Stellia headphones and enjoyed them so much that I got a pair of my own. They're now my daily drivers, and all my experiences with the Jotunheim 2 were while wearing these headphones.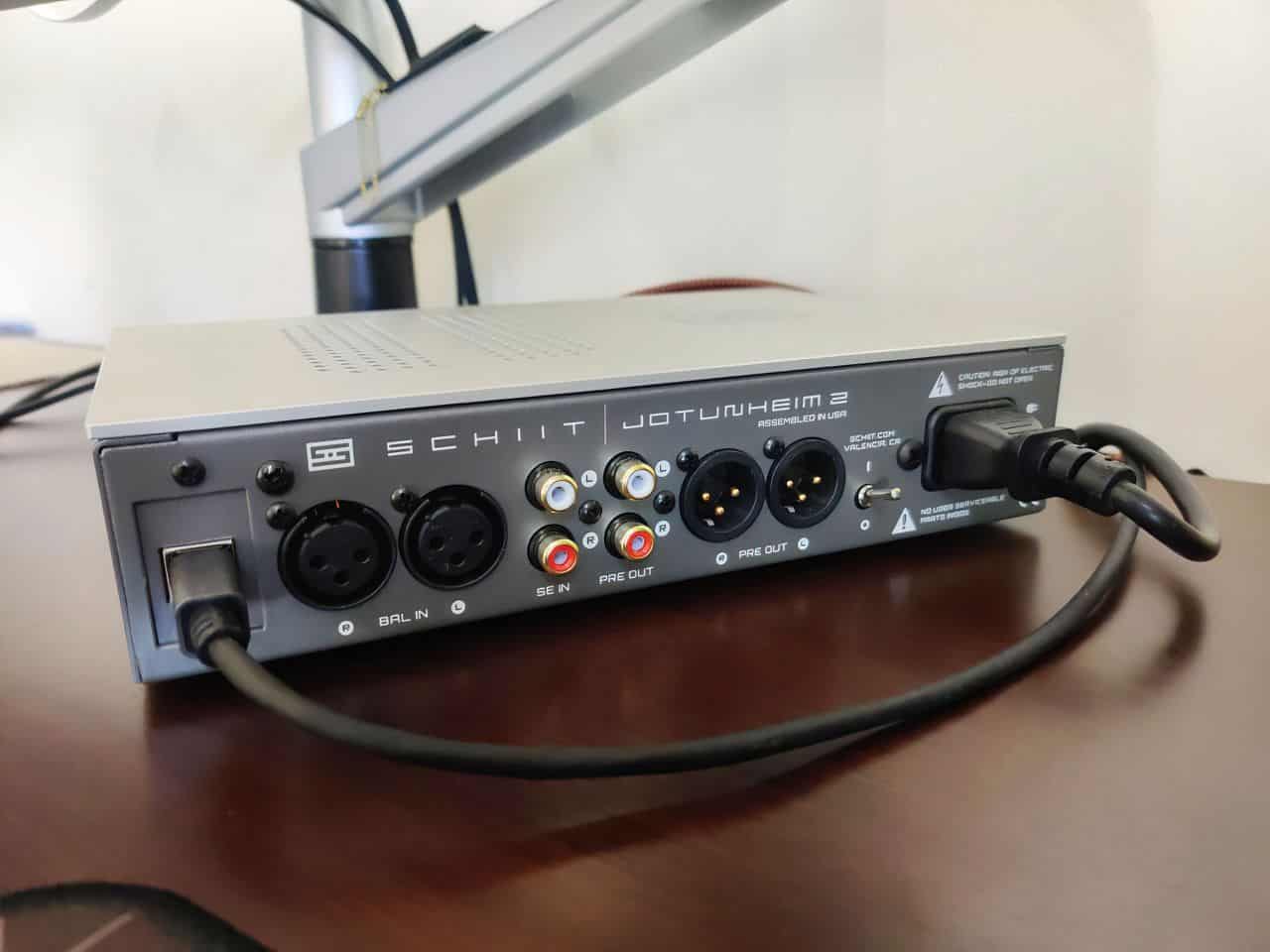 The first thing I noticed after plugging in the Jot 2 is that I'm an idiot and had no idea how to connect it to my computer. I saw the various component-looking connectors (pictured above) and scratched my head until my wife gently pointed out that there was a perfectly good USB B connection I could use. I missed this because USB B is reserved for printers – which I hadn't owned in close to 10 years- and high-end audio equipment. I had no idea, as I hadn't seen this connector in ages. (So I asked Jason about it, and he mentioned that this was simply a legacy thing and would probably be replaced with USB C down the line, though that connection type came with its own challenges.)
Did I mention that I'm a terrible audiophile?
So I rummaged around in my box of old cables and was fortunate enough to find an ancient USB B cable. It worked, but I went online and ordered a USB B to USB C cable immediately afterward. I mean, I'm not an animal.
So, most of my testing has been done using the much more modern cable. Whether that matters in the slightest, who knows? Either way, it looks better.
How does it look and feel?
I hate clutter and bling in the products I use. I value clean lines, and an almost brutalist simplicity of design, and the Jotunheim 2 fits the bill nicely for me. It's functional but not bland, available in a Silver or Black finish.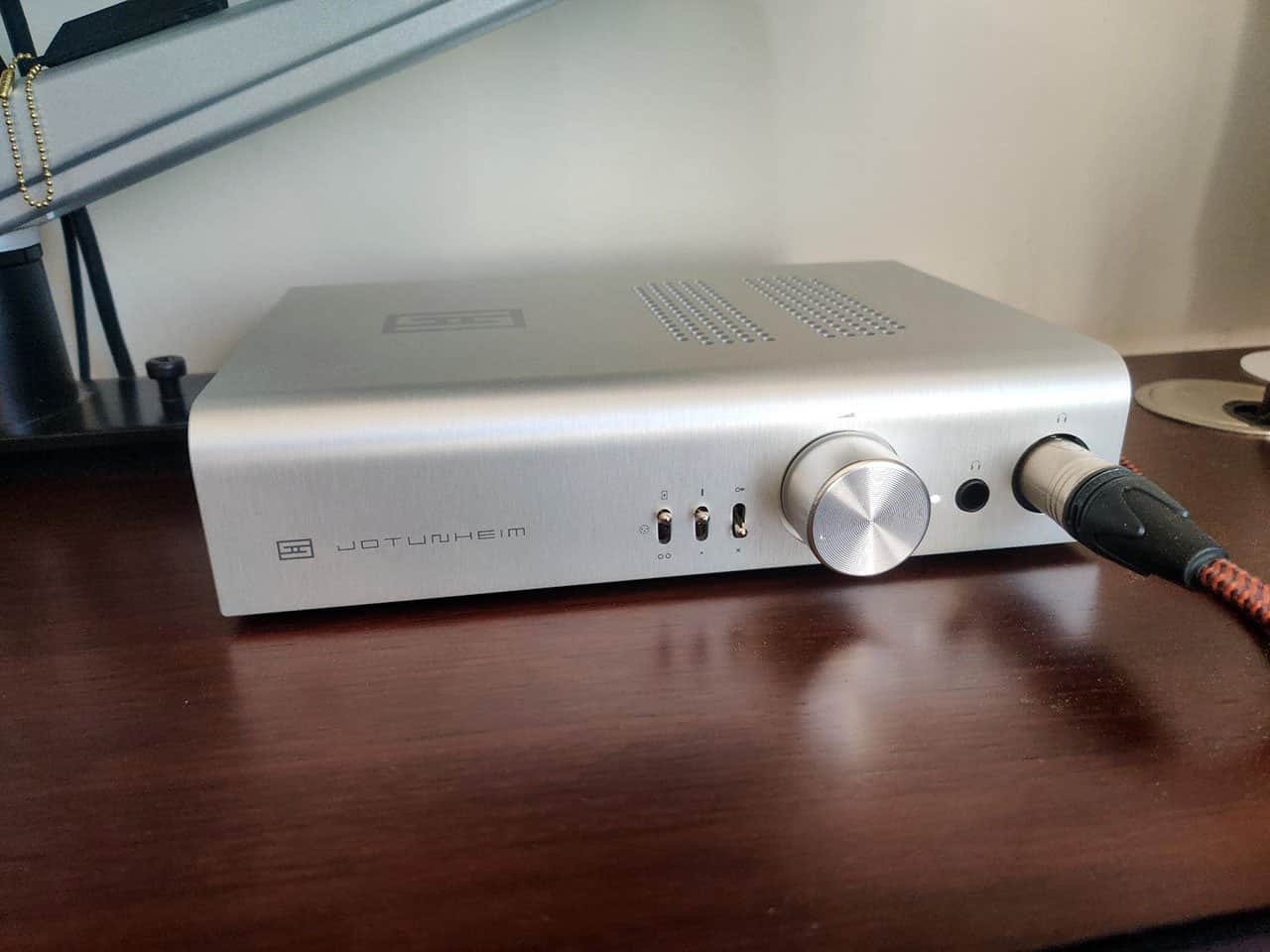 The switches are satisfying, and the volume dial turns smoothly.
Simply put, it's a box that (for me) makes music sound better. That it's built sturdy enough to bludgeon a person to death probably doesn't hurt, either.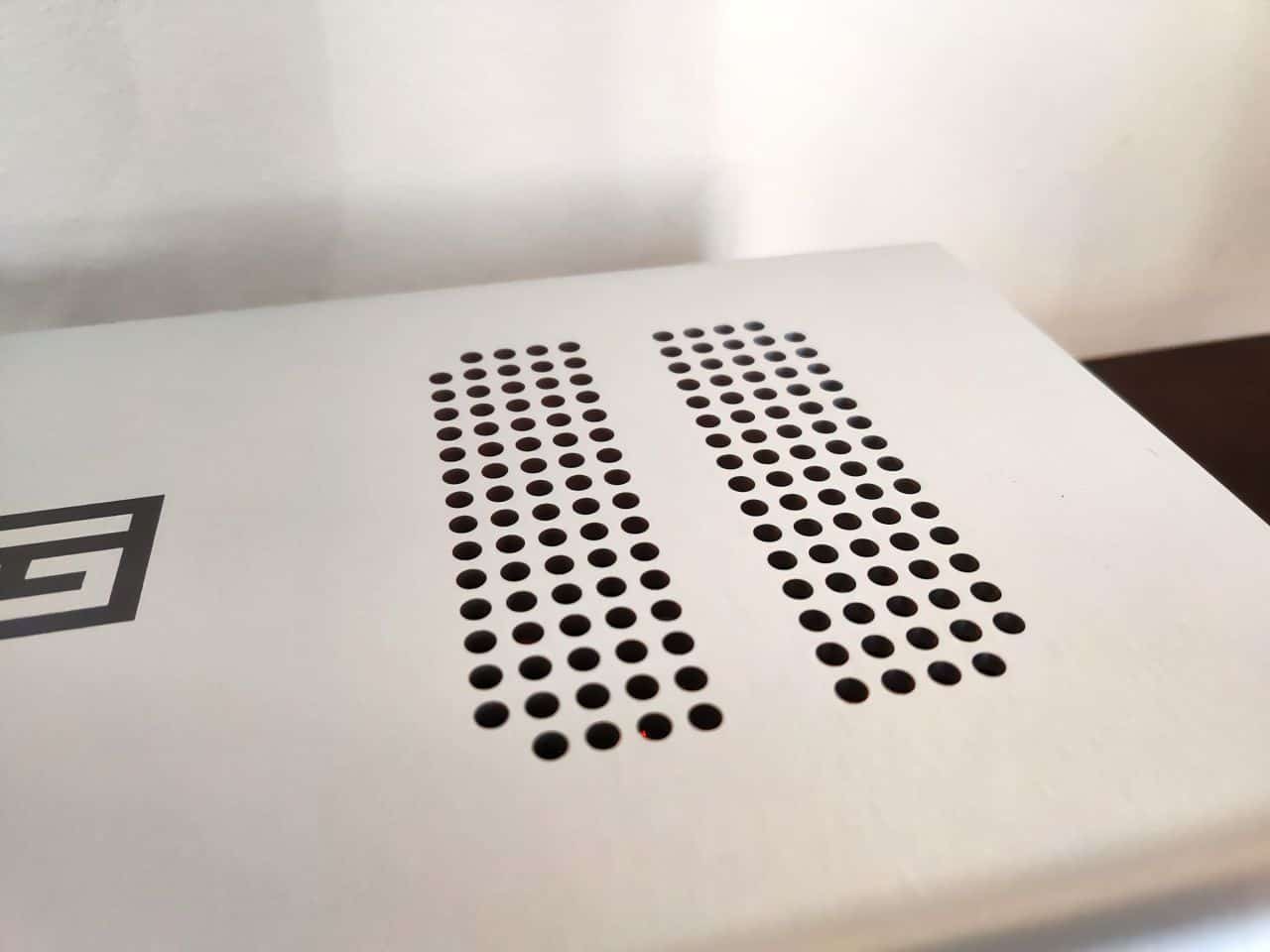 One thing I do want to mention, however, is that the perforations on the top of the unit really should stay clear for ventilation, so maybe don't stack something on top. I've noticed that the Jot 2 gets pretty damn hot after a few hours of use. Not enough to cook an egg, but certainly an "Oh, well then!" each time I brush my hand against it.
But does the Jotunheim 2 actually sound good?
This is the question that everyone wants to be answered, and it's also the most difficult thing to speak on with any authority. The truth is that sound quality is extremely subjective, and what sounds great to me may not sound good to you.
But for me, personally? I think the Jotunheim 2 sounds fantastic, even compared to the Schiit HEL I was using previously. Every song has a certain sparkle to it that leaves me wanting more. And yes, I'm going to abuse the tired cliché of hearing elements of my favorite songs that I hadn't heard before because it's true.
Does it sound better or merely different? For me, it sounds better. Clearer, more powerful. Whether I'm dancing at my desk to some Carpenter Brut or shamefully listening to Grimes with her 90s baby raver voice, everything sounds great.
Odds and ends
If you've gotten a taste for so-called "Audiophile-Grade" audio equipment – which I wrote half-jokingly since there's so much absurdity in this space, then save your money and buy Schiit. I'm no expert, but it's clear that they put out top-notch hardware at a fraction of the price of many competing systems.
They make their products in America, which I deeply respect – and they have a 15-day money-back guarantee, so you're risking nothing but a bit of your time if you plug this in and realize it's not your thing.
For only $399, I think you'll have a tough time finding a better deal than the Jotunheim 2.