The SUV/CUV offerings continue to grow, it seems like there's a new crossover being offered every week. The latest hot segment within the SUV/CUV is the subcompact CUV, which is getting very crowded with vehicles like Honda HR-V, Hyundai Kona, Mazda CX-3, Toyota C-HR, Jeep Renegade, Nissan Kicks, Ford EcoSport, to name a few.
Adding to this ever-expanding category is the new Hyundai Venue, making it the second subcompact CUV offering by the Korean automaker. The Hyundai Venue was introduced at the 2019 New York International Auto Show, and is based on the Hyundai Accent. Last week had the opportunity to drive this tiny CUV, below are my thoughts on this "cute-ute".
2020 Hyundai Venue Canadian Prices
In Canada, the 2020 Hyundai Venue comes in four trim levels, prices start at $17,099 for the base Venue Essential and top out at $24,899 for the Venue Ultimate, below is list of trims and prices:
| | | |
| --- | --- | --- |
| Trim | Transmission | Price |
| Essential | Manual | $17,099 |
| Essential | Automatic | $18,399 |
| Preferred | Automatic | $21,499 |
| Trend | Automatic | $22,599 |
| Trend – Urban Package | Automatic | $23,099 |
| Ultimate | Automatic | $24,899 |
Hyundai Venue Engine
All trims of the 2020 Hyundai Venue are powered by 1.6-liter 4-cylinder engines, producing 121 horsepower at 6,300 rpm and 113 pound-feet of torque at 4,500 rpm. Power is sent to the front wheels via a 6-speed manual (available on the base trim only) or a 6-speed automatic transmission. Like some of its competitors, the 2020 Hyundai Venue is only offered with front wheel drive, if you want a subcompact Hyundai crossover, you'll need to step up to the Kona.
Driving the Hyundai Venue
On paper, the 121 horsepower doesn't seem like much, especially in this day and age when 2.0-liter engines are producing upwards of 300 horsepower. However, the 1.6-liter 4-cylinder in the Venue is quite peppy and it's actually pretty fun to drive. It's not a fast car (CUV) by any means, but it's fun to zip around in the city, it feels like driving a hatchback, which it basically is, with a bit of a higher seating position.
The Venue is a city car, but it performs fine on the occasional highway drive you might encounter, however, you'll need to think ahead before making a pass, as it takes a while for the Venue to accelerate at highway speeds, but it can be done. The Venue is aimed at city dwellers, who rarely need to use the highway, and it does a fine job driving around in the city.
According to Hyundai, the 2020 Venue with the automatic transmission should consume 8.0/7.0/7.5 liters/100 kilometers. For our review, the onboard computer showed 7.5 l/100 km in pure city driving, which is better than the claimed number, I'm sure with different driving conditions, this number will change.
Styling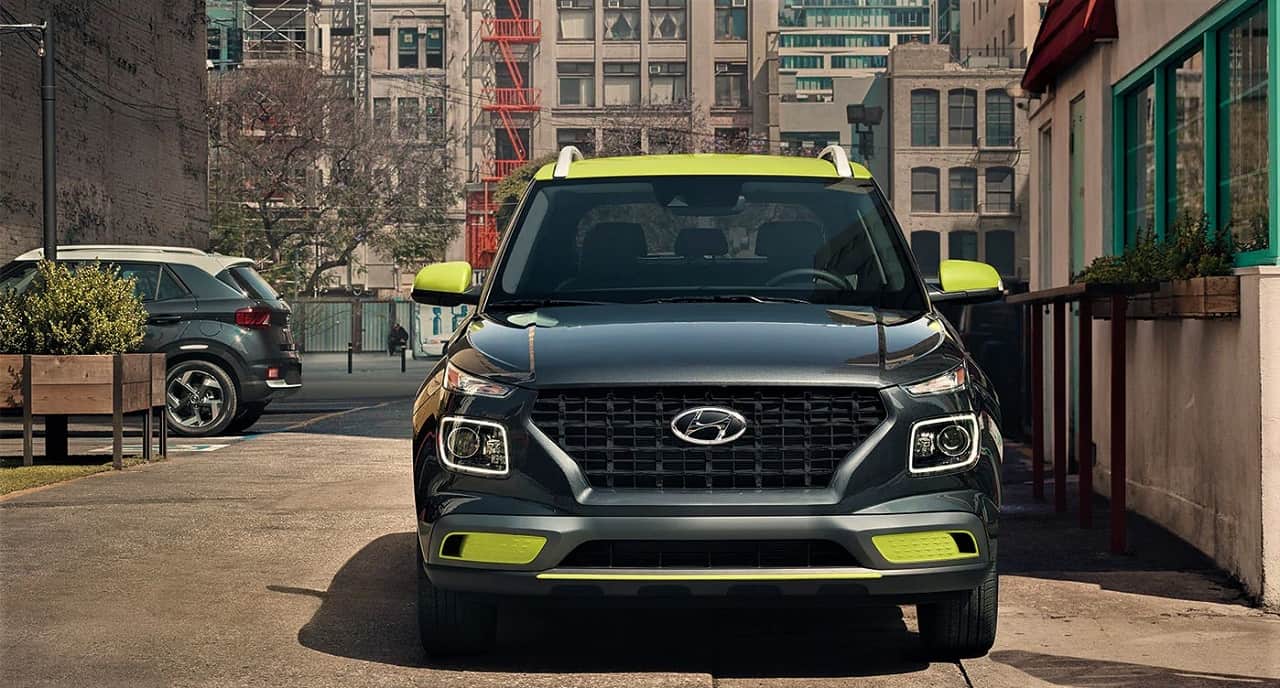 When I first saw pictures of the 2020 Venue, I thought it was another huge SUV, but then I heard it was supposed to be a tiny CUV, which was confusing. The first images of the Venue were of it without anything next to it, that's what confused me. However, the Venue doesn't try to be cute with its styling, it actually looks big, when nothing is close to it.
In the front, the Hyundai Venue uses similar design language as the rest of the SUV offerings from Hyundai, but it's boxier. It uses the same small lights, which you'd think are the headlights, as turn signals and the lights below, which you'd think are the fog lights, as headlights with a rectangular-ish daytime running light strip surrounding them.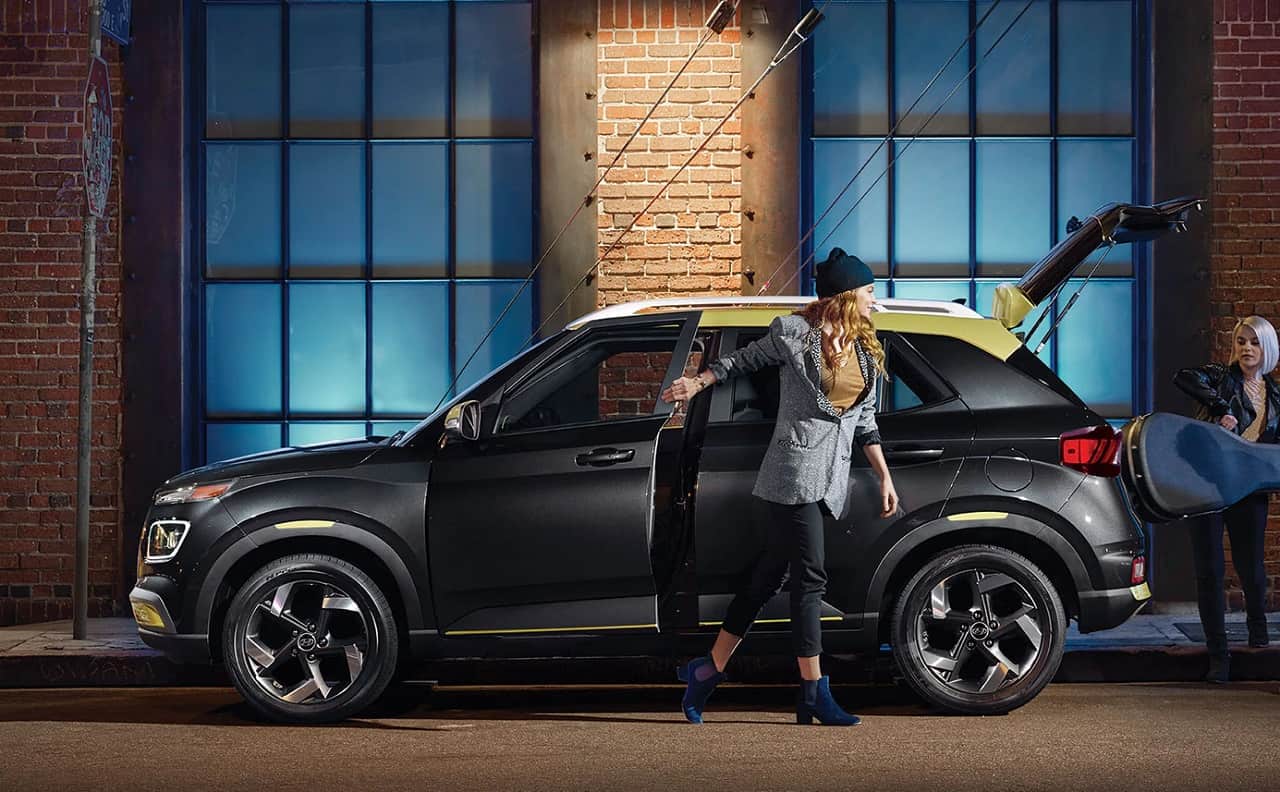 The overall shape of the Venue is much squarer than the Kona, it looks more like the Nissan Kicks, which is what I'd guess it's targeting. Overall, I think the Hyundai Venue looks like a pretty decent car and is much smaller than what it looks like in pictures.
You can also get the Venue in some funky colors and two-tone color, which includes white or green roof, mirror caps, trim on the bumpers and sides.
Hyundai Venue Interior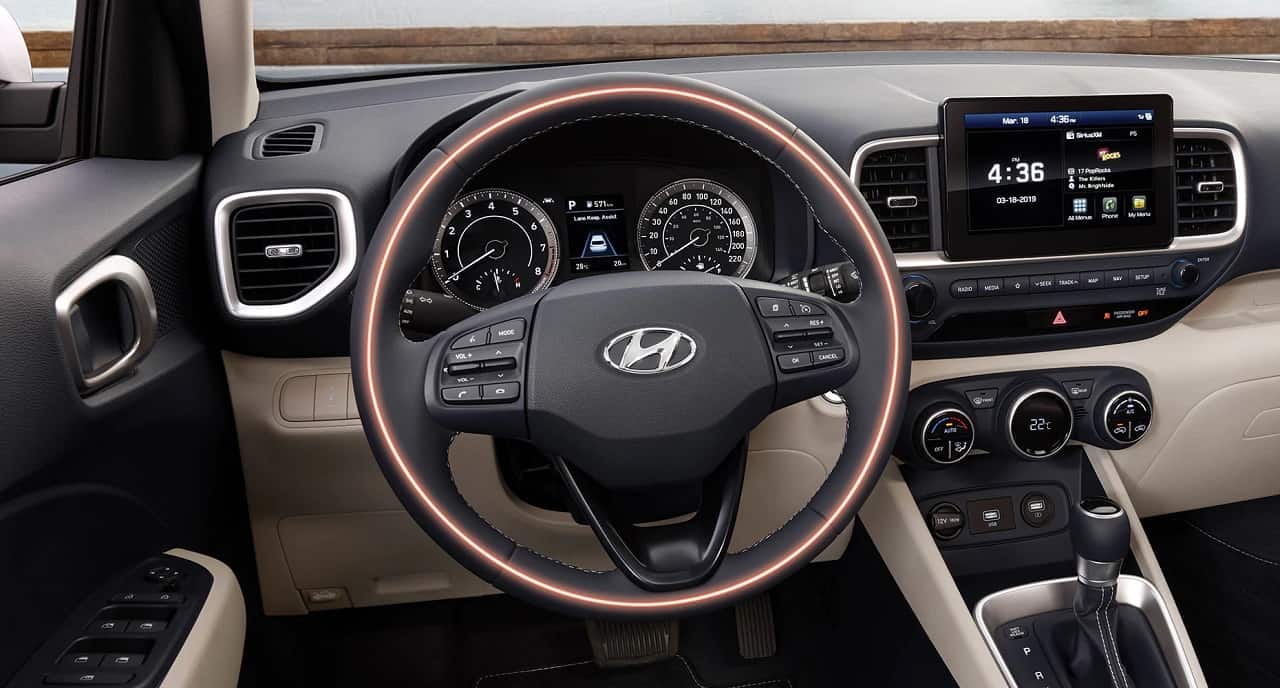 The interior on the 2020 Venue is quite simple and is made of mostly hard plastics, which is the norm in this price range of cars and crossovers. At the center of the dashboard is an 8" touchscreen, which is responsive enough and has clear graphics. Further down are some buttons for the media and below that is a set of three knobs, the left one controls the temperature, the right one controls the fan speed, and the middle one is a display of the temperature. Each of the outer knobs also come with buttons to change the airflow direction, AC on/off, climate off and recirculating the air. I really like the simplicity of this layout; everything is within reach and easy to understand.
The gauge cluster uses traditional analogue gauges with a 3.5" TFT screen in the middle, with displays basic information like trip computer etc. And that's about it for the interior, I found there to be enough room for me (5' 8") in the front and back seats, with a good amount of headroom. However, taller passengers will find the rear seat cramped.
Tech/Safety/Convenience Features
The Hyundai Venue is an entry level vehicle, but it can still be had with a decent number of features. Our review car was the top of the line model, so it came with all the convenience, safety, and technology features available, below is a list of these features:
Proximity Key with Push button Start
Key-activated Remote Start
USB input jacks (center console)
Android Auto and Apple CarPlay
Navigation
Heated steering wheel
Power windows with driver's auto down and power door locks
Driver auto up & down safety power windows
Automatic on/off headlights
High Beam Assist
LED headlights with cornering function
LED daytime running lights
Power sunroof
Rear window defroster with timer
Electronic stability control
Traction Control System
Vehicle Stability Management
Hillstart Assist Control
Blind-Spot Collision Warning with Lane change assist
Rear-view camera with guidance lines
Rear Cross-Traffic Collision Warning
Lane Keeping Assist
Forward Collision-Avoidance Assist with Pedestrian Detection
Driver Attention Warning with Leading Vehicle Departure Warning
Final Thoughts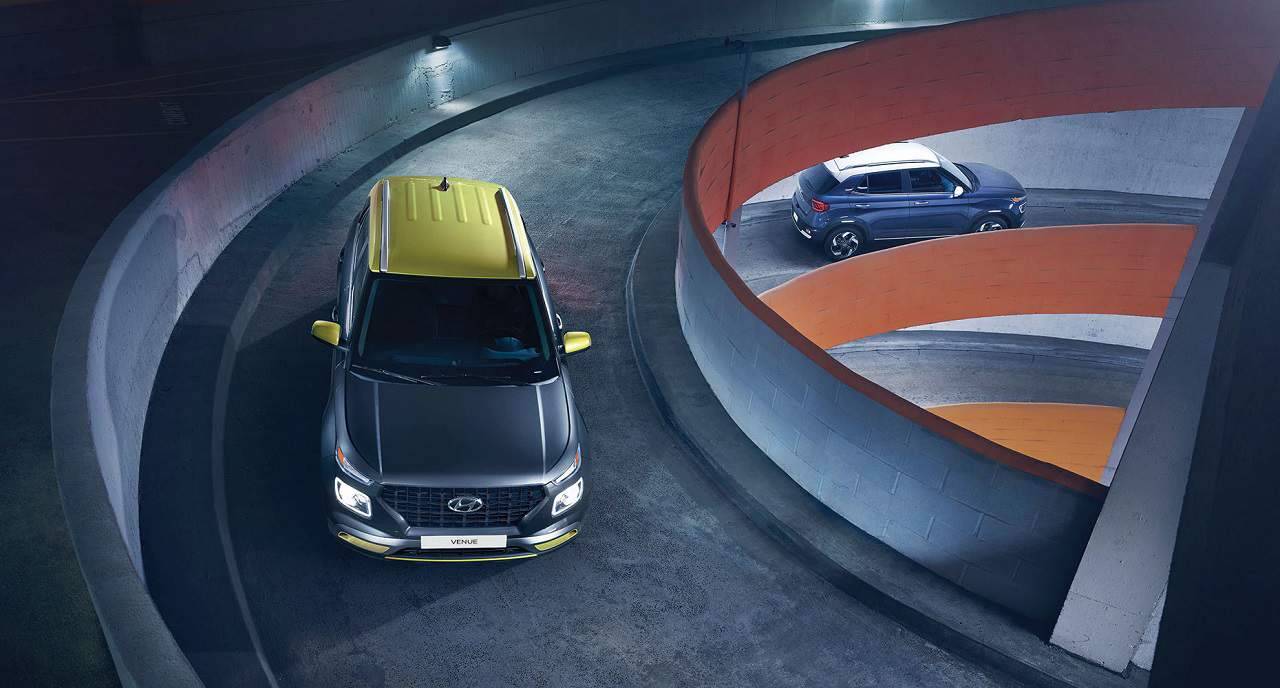 The love affair of the consumer with the modern SUV/CUV doesn't seem to have an end in sight, so carmakers are providing more and more options, some carmakers (ahem… the Americans) are completely dropping cars in favor of SUV/CUVs.
The 2020 Hyundai Venue should appeal to customers that are looking for a crossover but that's much easier to manage in the city, something like a hatchback but with a higher seating position. The Venue is not a bad vehicle, it looks pretty good and performs as you'd expect it. This segment is getting very crowded, but having more options is always a good thing. For more information on the Hyundai Venue, visit hyundaicanada.com.