Here at Unfinished Man, we've written several articles about Titanium rings and a variety of knives. But wouldn't it be kind of neat if you could have a titanium ring with knife-like capabilities? Maybe it's not your thing but sounds cool to me. At some point in time, I bet you were in need of a sharp object to open a package but had nothing laying around to help. The Titanium Man Ring is that something that you always wanted and needed but didn't know existed.
This Titanium Man Ring is much like a Swiss Army knife but even more compact. The ring looks like any other ordinary ring but contains five useful 'get you out of trouble' tools designed for various tasks. The ring is designed and manufactured by Bruce Boone and made from aerospace grade titanium.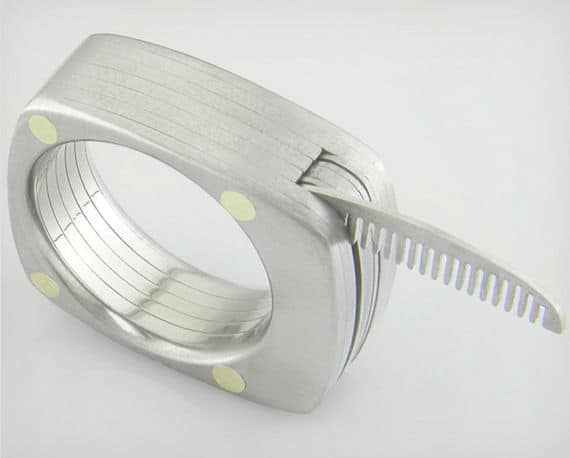 The ring features tools such as a straight blade which is perfect for opening packages or mail. The bottle opener on the ring is a must have and the serrated blade is great for opening heat sealed packages. The tiny saw blade could be good for cutting yourself loose during a kidnapping situation when you're all tied up. The Titanium Man Ring even features a tiny comb which can be used to fix the moustache, beard, or perhaps bushy eyebrows.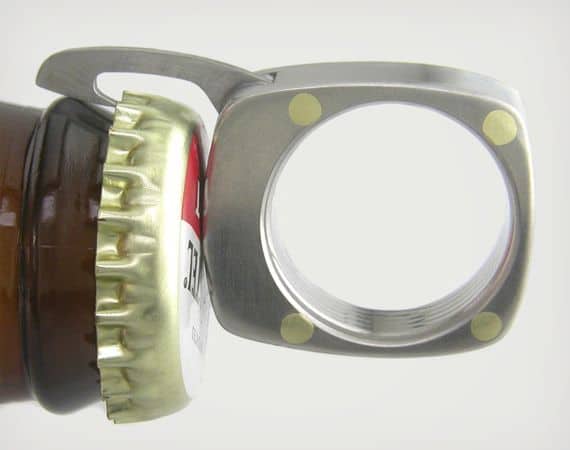 The ring can be made in any size you wish but the width of the ring will remain at 9mm regardless of the ring size. The ring is priced at $385 and engraving is an additional option. The price may seem steep but I think it's a fair price and you get useful tools that may one day be useful. This is a great gift idea for someone who enjoys the outdoors lifestyle.