These days, it seems that some men wear just about the same amount of jewelry that women wear. But I also know that there are guys out there that refuse to wear any form of jewelry and I happen to be one of those people. The only fashion accessories I do wear are watches.
That was until I stumbled upon Titanium-Buzz who offers a ridiculous amount of titanium rings for men. Not only does the company offer mens' titanium rings, but they also have a large selection of rings in Carbon Fiber, Zirconium rings, Damascus steel rings, Cobalt Chrome rings, and even Meteorite rings!
These rings are great because they are stylish, durable, and most importantly – affordable. Titanium is super strong and the ring that I've been wearing has taken a beating for two weeks now. The ring I ordered is Flat Titanium Ring with Three Stripes in a brushed finish for only $100. I like this ring because of the simplicity of the design. And because I never wear rings, all of my friends wanted to see it and feel it once they noticed it on my finger. They all complimented on how light the ring was. My ring is 8mm in width and looks heavy but it is much lighter than it looks. One of my female friends also complimented on how 'soft' the interior of the ring was. I would have to agree with her, the ring is very comfortable to wear.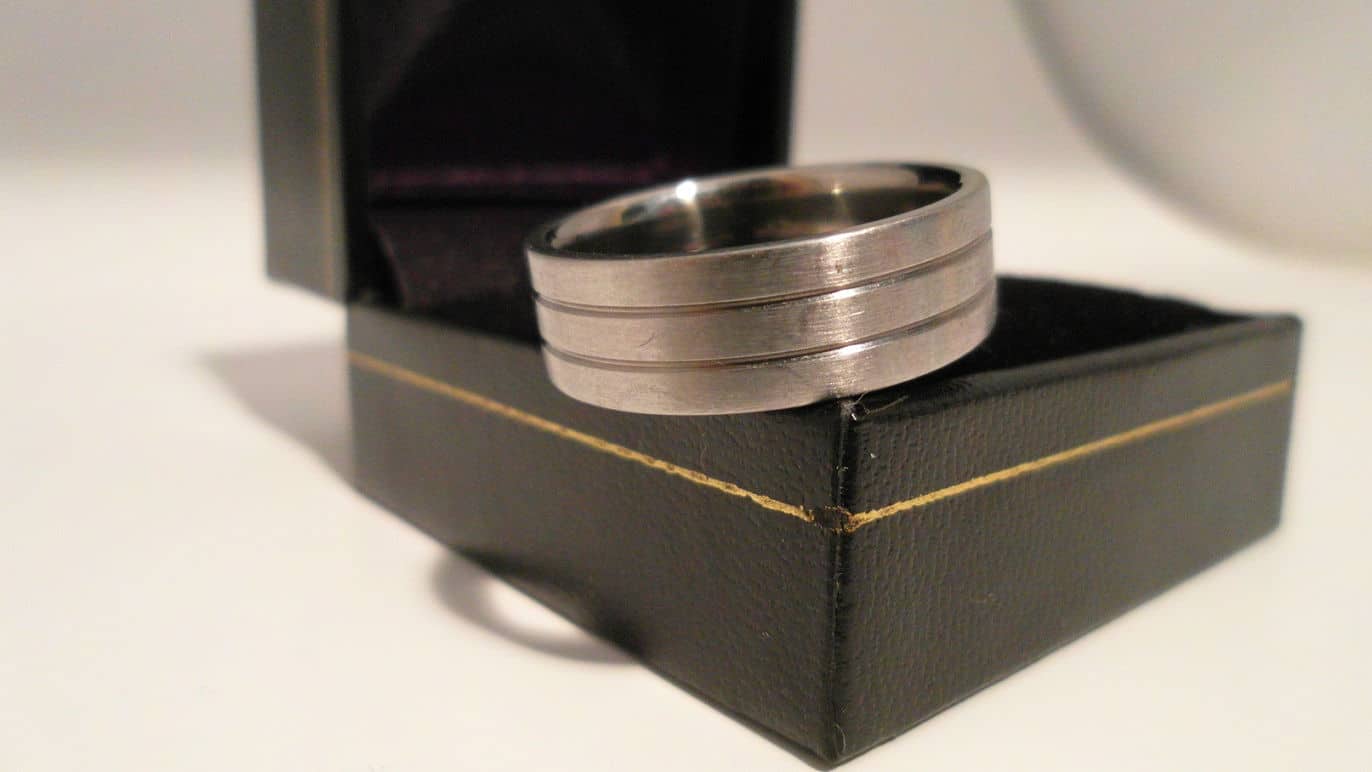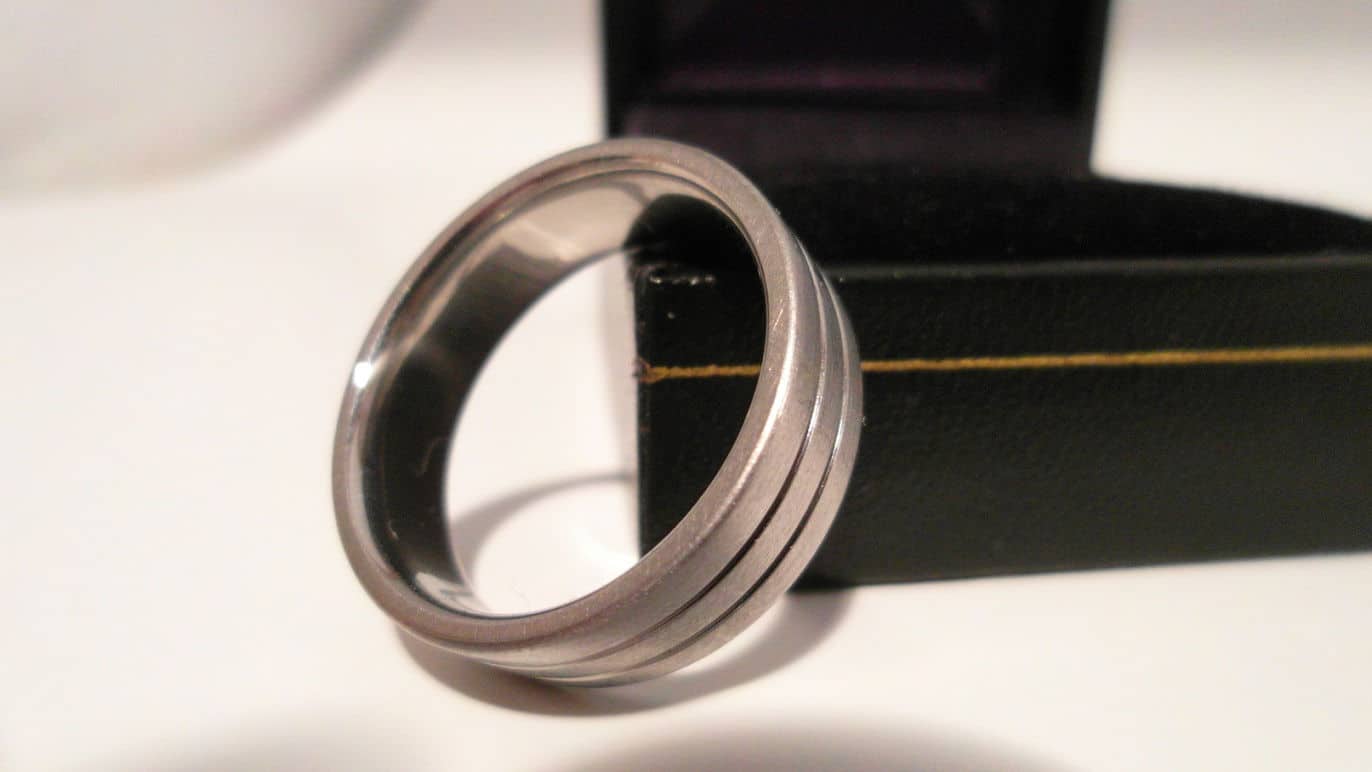 So if you are in the market for a wedding band or just bored and want to try something different – I would highly recommend checking out what Titanium-Buzz has to offer. Not only are these rings more suitable to the look that most men look for, but they are also made from unique materials that are durable for men who are active in their daily lives. I'll continue to wear my titanium ring but I think I just might try a ring in Carbon Fiber next.