Calling all our weekend warriors! We've featured some home décor that some of you have expressed wanting to try out yourself, and we've featured some ridiculously expensive custom speakers. I saw this great project for an easily made speaker set, and another creative idea for handmade jar speakers utilizing it. The jar speakers look awesome, but it got me wondering about the ability to create housings for them out of… well, just about anything. If you're looking for relatively simple electronics and something completely unique for your man cave, this just might be the thing for you.
The Customized Man- Put Speakers in ALL the Things
Look, you're not going to get amazing, audiophile orgasm inducing sound out of these little things, so let's not have that argument. As a phone or ipod accessory, this is a quirky, awesome idea; think of the possibilities for camoflaging your computer speakers in unique and manly ways. If you're not into the 'found item' look with the jars, the project originally was designed to be housed in a wooden structure. Frankly, you could take some wood scraps into your garage and come up with something to fit your space, your scheme, or your interests. I'm thinking sections of an old busted hockey stick, or cigar boxes would look totally rad. Even if you're not a super handy guy, the handmade jar speakers require very little electrical knowledge and preparation- everything is laid out right here in clearly in easy to follow text and photos.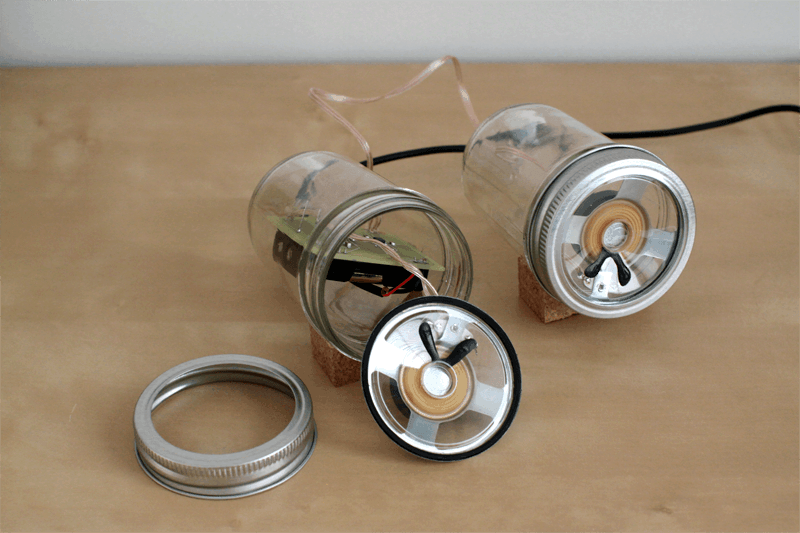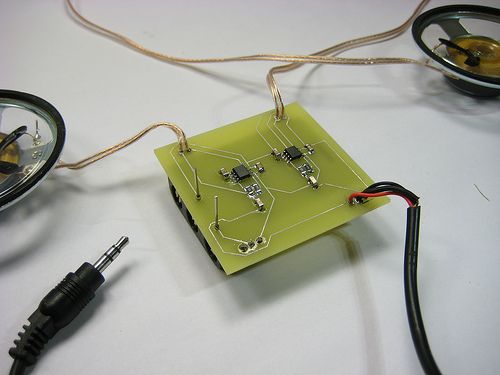 Chad and I were talking about this the other day- today's guys tend to be a lot less handy when it comes to simple electronics, and it's time to change that. Besides, you know you'll really enjoy telling both your bros AND your lady friends that you made those awesome speakers from scratch. You can put together two speakers with a detailed bill of materials at a Radioshack, to the tune of about $17. Considering we've posted about some speakers in the tens of thousands of dollars simply based on their…desirable?… housings, there's nothing to complain about. As for tools, you'll need a soldering iron, wire strippers, and a hot glue gun, plus whatever you may need when constructing your housing. (In the case of the handmade jar speakers, that's sweet piss all.) If any of you decide to make naked-mannequin-baseball-bat-video game-memorabilia speakers, let us know so we can mercilessly mock celebrate your new found creativity and manly abilities.