I've been searching for a way to send text messages and MMS messages for free online for ages, and apparently this actually does exist. It's simply called Text4Free, which is so obvious that it's remarkable it took me so many years to find it.
How can I send a Text4Free?
As you'll see in a moment, the website isn't exactly complicated to use, but it's really and truly hideous. The design looks like something you would commonly see during the AOL hey-day of the 90s, but Text4Free does what it's supposed to do, and you're probably not here for the aesthetics.
If you just need to send a few text messages for free quickly, then this is the best option I've found at the moment.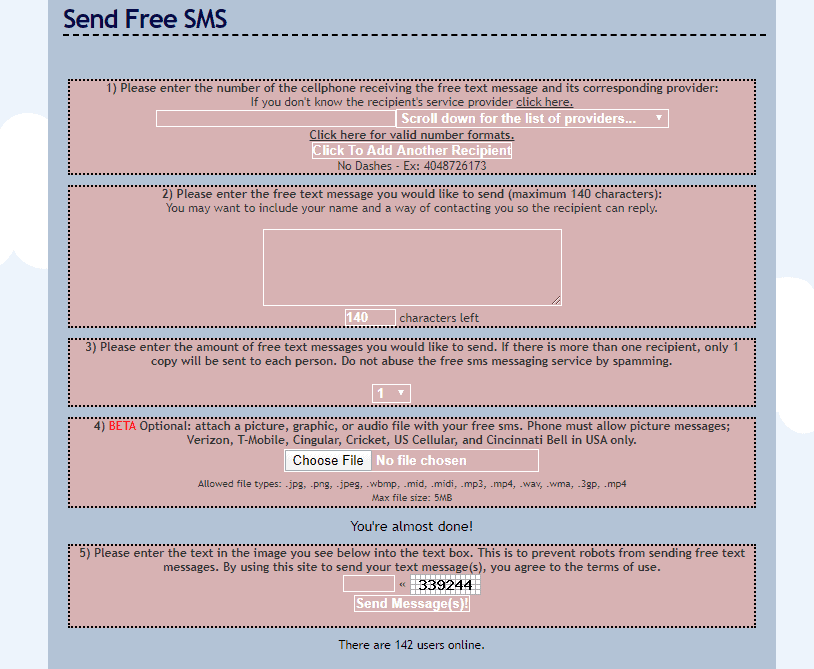 So why is Text4Free, uh… free?
Though you can send messages for free, they make their money by filling the website to the brim with adverts. No judgement here, just something to be aware of if you're using this in public, or are concerned about having a bunch of weird banners flashing across your screen as the boss walks past.
It's also worth mentioning that Text4Free claim to never send spam to any of the people you contact using their service. As to whether that's true or not, I couldn't say. This may be a case where you need to hope for the best, but prepare for the worst. It really depends on whether they can make enough off advertising banners to justify keeping the service online, so perhaps you should turn off adblock to support them after all.
Are there any alternatives?
If anyone knows any services that look a little more modern than Text4Free, please leave me a comment below with your experience. I'm pretty sure I've tried all of them, and this one is my current recommendation, but I'm happy to change my mind.
Edit: unfortunately I'm still yet to find anything that compares to this service, and I've researched many times since this article went live. It's surprising that there's (seemingly) so little demand for it. From a business perspective, being able to send text messages from a web interface is extremely handy for a wide number of applications.