I've been searching for a way to send free text messages and MMS messages for ages, and apparently, this does exist. It's called Text4Free, which is so obvious that it's remarkable it took me so many years to find it.
Text4Free allows you to send free text messages and MMS messages to any phone, regardless of the carrier. This means you can finally ditch your overpriced text messaging plan and save a ton of money every month.
Plus, with Text4Free, you don't even need a cell phone. You can send free text messages right from your computer. So if you're ever in a situation where you need to send a text message but don't have your mobile phone with you, Text4Free has you covered.
And if that's not enough, Text4Free also lets you send free international text messages. So if you have friends or family overseas, you can stay in touch with them without spending a fortune.
How can I send a Text4Free?
As you'll see in a moment, the website isn't exactly complicated to use, but it's really and truly hideous. The design looks like something you would commonly see during the AOL heyday of the 90s, but Text4Free does what it's supposed to, and you're probably not here for the aesthetics.
This is the best option if you need to send a few text messages for free.
Like I said, absolutely hideous. It does the trick, though, so I'll try not to complain about it too much. But really, would it kill them to slap a fresh coat of paint on this design?
So why is Text4Free, uh… free?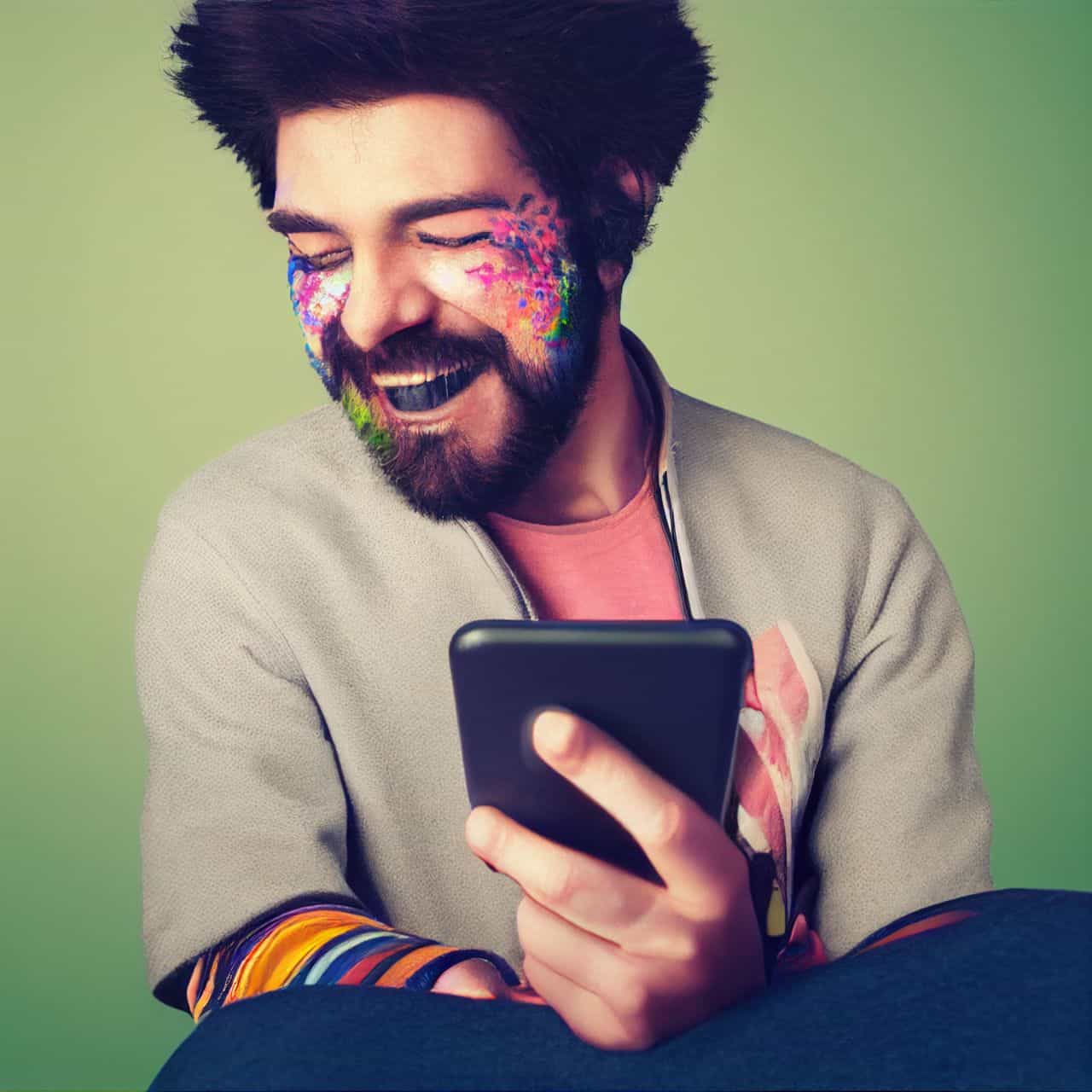 Though you can send messages for free, they make their money by filling the website to the brim with adverts. No judgment here, just something to be aware of if you're using this in public or are concerned about having a bunch of weird banners flashing across your screen as the boss walks past.
It's also worth mentioning that Text4Free claim to never send spam to any of the people you contact using their service. As to whether that's true or not, I couldn't say. In this situation, you may need to hope for the best but prepare for the worst. It depends on whether they can make enough off advertising banners to justify keeping the service online, so perhaps you should turn off Adblock to support them after all.
Do you get an actual us phone number?
Yes, you can get a real US phone number with Text4Free. This is great if you need to provide a US number for verification purposes or want a US number that your friends and family can reach you at. People that live outside the United States may find this especially useful.
The only downside is that the phone numbers are not permanent and will eventually be recycled and given to someone else. So if you need a permanent US phone number, this is not your service. I think it's a small price to pay for free texting, though.
Are there any alternatives?
If anyone knows any free text messaging service that looks a little more modern than Text4Free, please leave me a comment below with your experience. I'm pretty sure I've tried all of these text messaging services, and so far, this is still the best text-messaging tool I've found for sending SMS messages.
Update: unfortunately, I'm still yet to find anything that compares to this service, and I've researched many times since this article went live. Surprisingly, there's (seemingly) so little demand for it.
From a business perspective, being able to send free SMS text messages from a web interface is extremely handy for a vast number of applications.