It can be difficult to know what to leave as an inheritance for your children. You want to give them something that will be special, and meaningful but also practical and useful. A knife is a great heirloom gift for many reasons. First, it is a useful tool that can be used in many different ways. It can be used for cooking, hunting, and even self-defense. A knife is also a symbol of power and strength, which makes it a great gift for someone you care about.
Second, a knife can be passed down from generation to generation. It is an heirloom that can be treasured and used by future generations. This makes it a great gift for someone who values family tradition.
Lastly, a knife is just plain cool. It is a unique and stylish piece of equipment that anyone would be proud to own. If you are looking for a practical and stylish gift, a knife is a perfect choice.
Deejo Pocket Knife As A Gift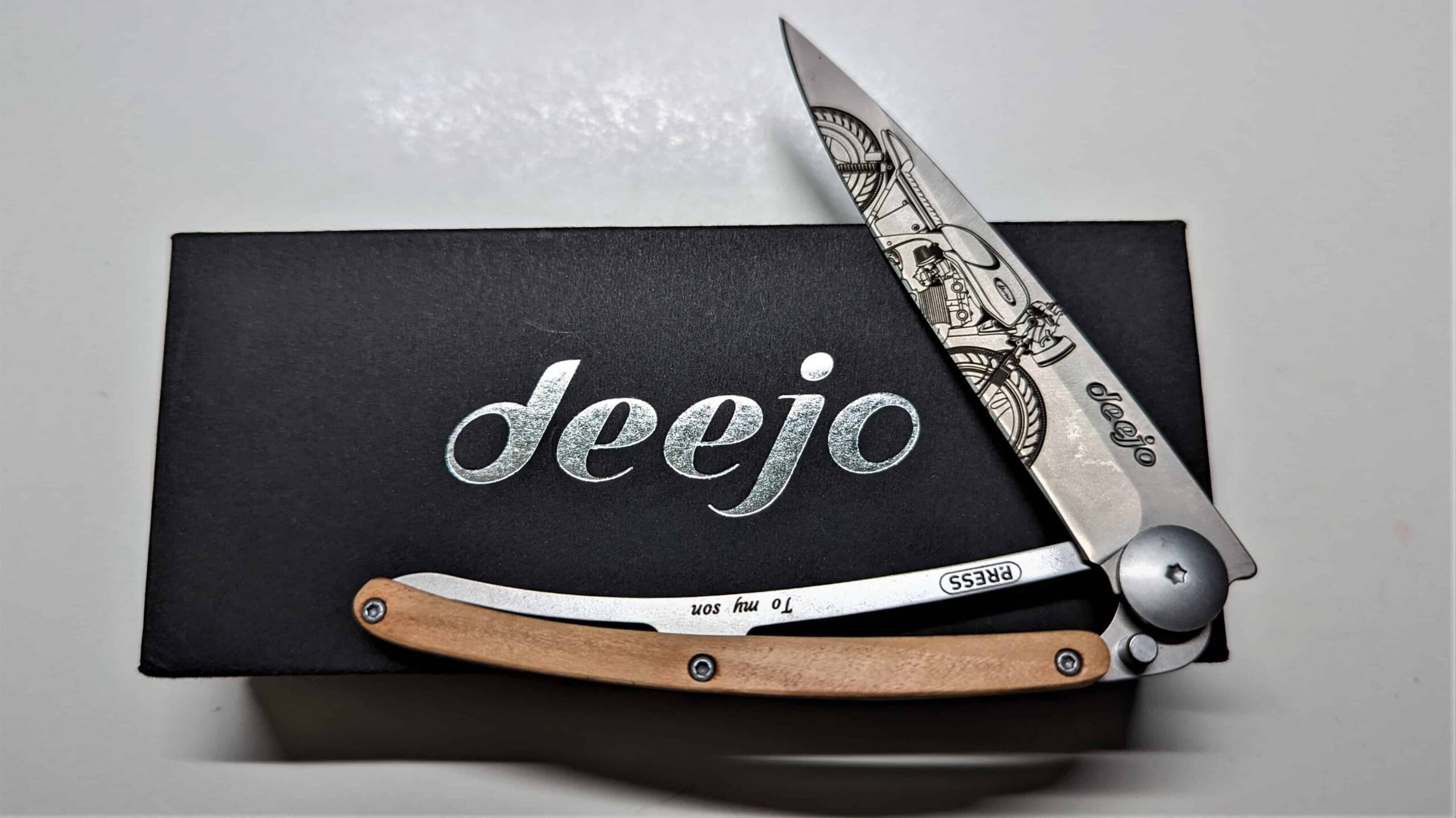 The Deejo pocket knife is the perfect gift for anyone in your life who appreciates the finer things. This French-made knife is sleek, elegant, and built to last. With its beautiful wood handle and high-quality stainless-steel blade, the Deejo is a knife that will be cherished for generations.
Here's what makes the Deejo pocket knife so special:
The blade is made from high-quality stainless steel that will never rust or corrode.
The handle is made from beautiful wood that only gets more attractive with age.
The Deejo is extremely lightweight and can be easily carried in a pocket or purse.
The knife comes with a lifetime warranty, so you can be sure it will last for generations.
Customize your Deejo Knife
Deejo pocket knives come in three different sizes/weights. The smallest one is 15 grams and measures 7 cm when closed. The medium knife weighs 27 grams and measures 9 cm when closed. The largest one weighs 37 grams and measures 11 cm when closed.
The best part about a Deejo pocket knife is the ability to customize it just the way you want. The knife blade is available in three finishes, mirror, grey, and black titanium. The blade can be either a plain blade or feature a design from a preselected design which ranges from Art Deco to cars, to motorcycles, nature, tattoos, and so much more. I counted all the designs available and found 86 designs you can choose from.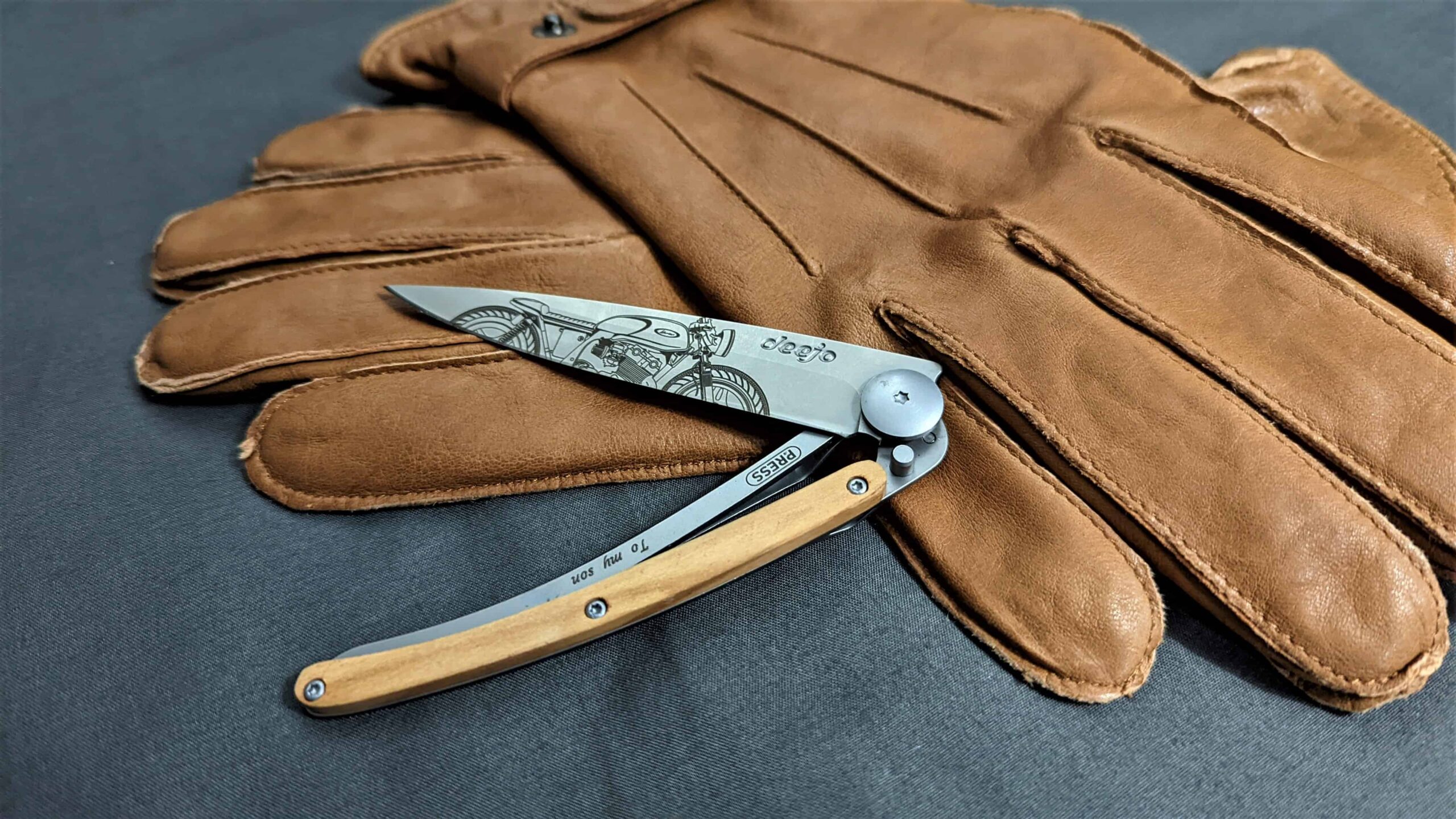 The blade handle comes in three different materials: Wood, Composite, and Gold. The wood handle can then be further customized in different wood from olive tree, ebony, juniper, coral wood, and blue beech wood. The Composite handle can be finished in carbon fiber, camo, or turtle shells. The Gold handle can have the standard yellow gold finish, white gold, or pink gold.
The lower part of the handle can also be customized with text, which gives the knife an even more personalized touch. Customers can add up to 35 characters with three different styles of text.
With all the available customizations, you can be sure your Deejo knife is one of a kind.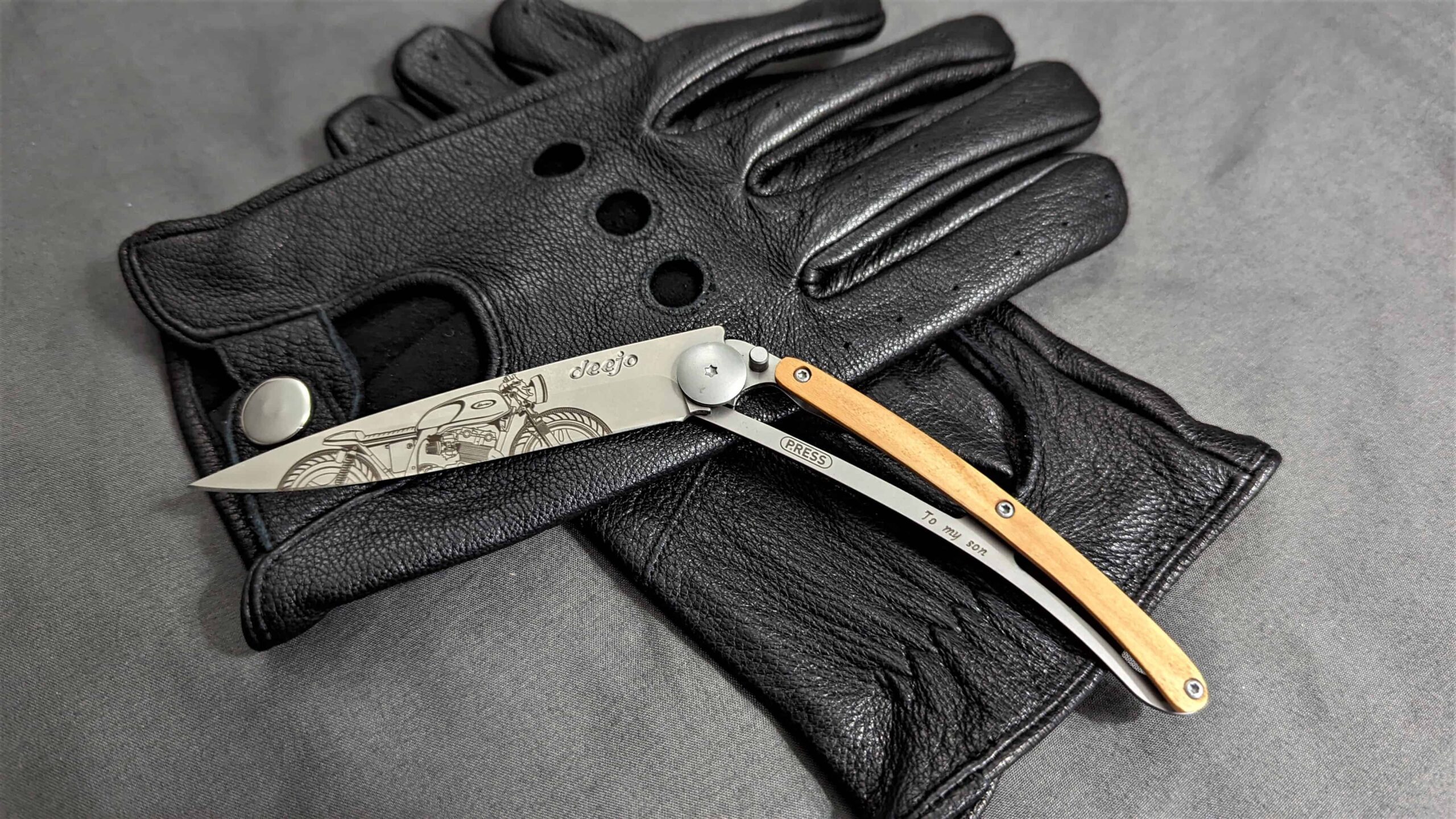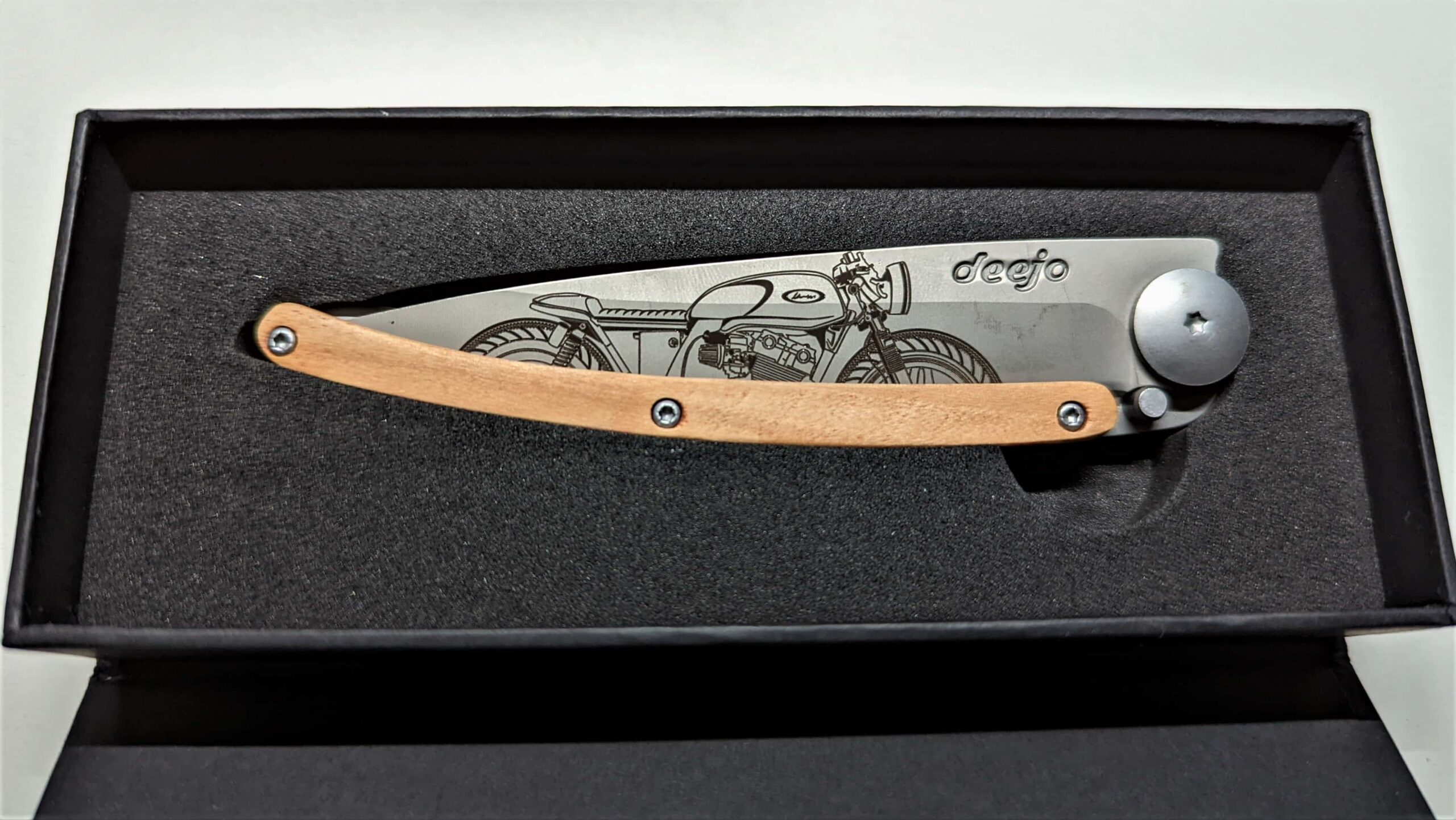 If you're looking for a gift that will be cherished for a lifetime, the Deejo pocket knife is a perfect choice. Prices start at $89.99 USD and increase slightly with customization. Shipping is quick; our knife was shipped within one business day, and we received the package in less than a week.