In this day and age, a watch is something that's not necessarily needed. We have clocks in our cars, in our homes, at the office, and of course, we don't put away our phones for a split second, which come with digital clocks. However, having a nice watch gives a man that certain classic look. If that watch is an automatic/mechanical watch, it makes the look even more classy. I recently received the Szanto Automatic Officer Coin Cushion 6201 watch, to make my classy look complete.
Szanto is a relatively new brand of watches, the name is an old family name and is pronounced "Santo", the Z is silent. Szanto watches are inspired by military watches worn by soldiers coming back from World War 1. Szanto offers both quartz and automatic watches.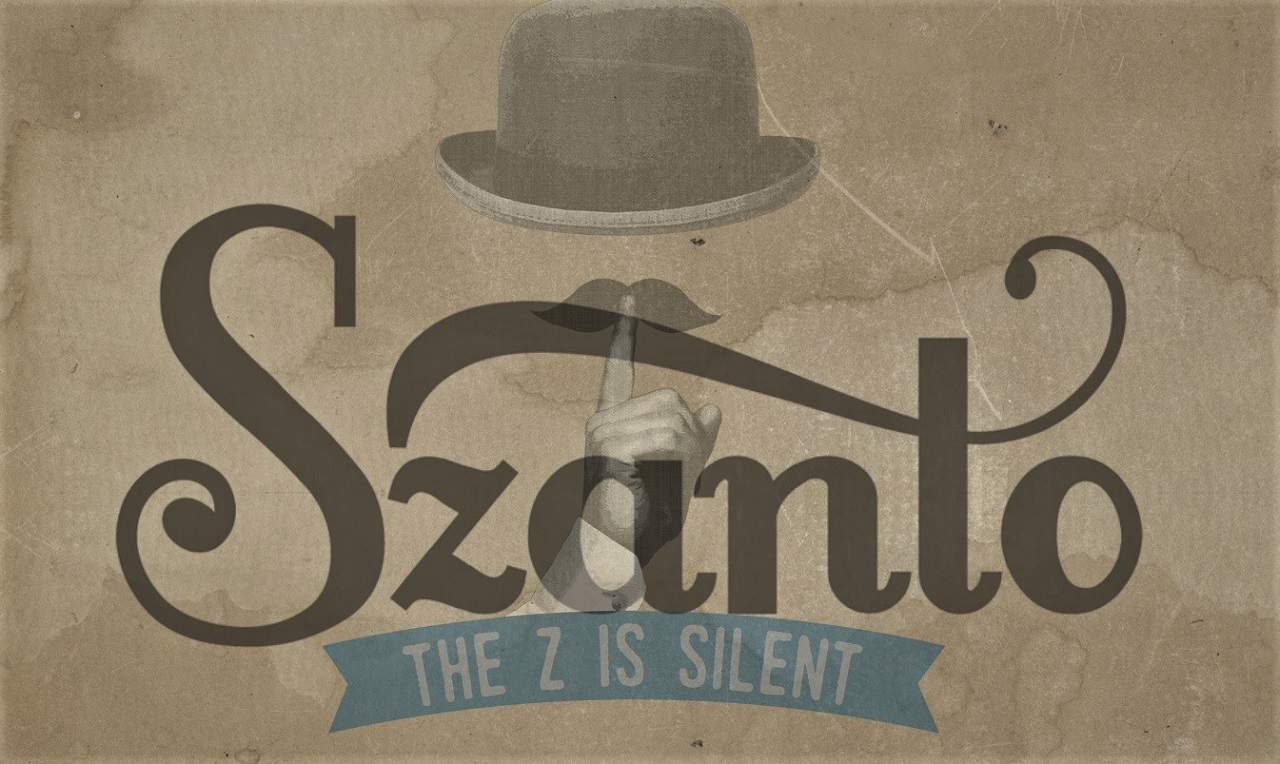 We received the Szanto Automatic Officer Coin Cushion 6201 watch to review, after spending about a week wearing this watch, below are my thoughts on this vintage inspired watch.
Szanto Automatic Officer Coin Cushion 6201 Review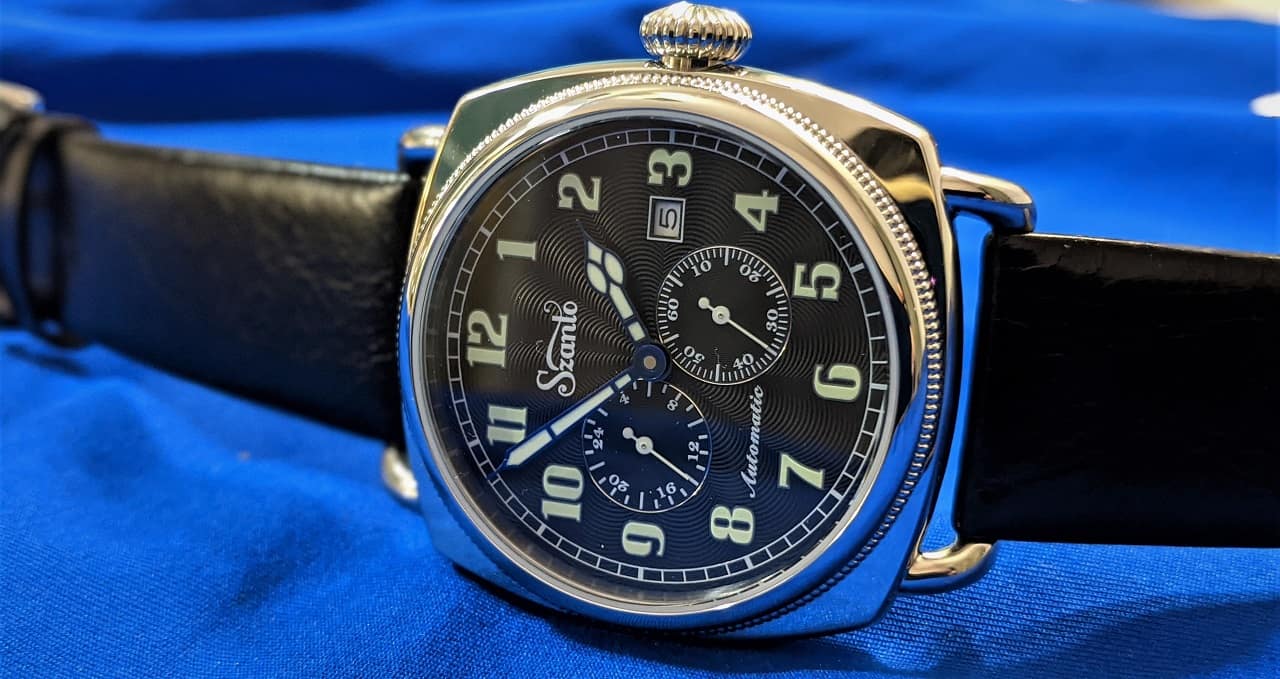 The Szanto Automatic Officer Coin Cushion watch measures 42.5 millimeters wide and comes in three different color combinations. Black strap with black dial (6201), black strap with silver dial (6202), and brown strap with beige/sand dial (6203).
The cases are made out of 316L stainless steel and have a polished finish. Our review watch had a black dial, which was easy to read. The dial come with guilloche finish, which is not noticeable at first glance, but looking at the dial closely reveals the wavy design. The overall layout of the dial is well laid out, with 2 sub-dials and a date window at the 3 o'clock position, and large Arabic numerals. The Arabic numerals are coated in SuperLuminova, which is quite bright in the dark. The two hands are also covered in SuperLuminova, and are easy to see in the night.
The first sub-dial is placed under the date window, between the 4 and 5 o'clock markers and displays the seconds. The second sub-dial is placed by the 9 o'clock marker and has the 24-hour clock. The overall dial shape is like a square with a "coin design" circle on top of it, a design that looks quite vintage. The back of the watch features an exhibition case-back, giving you a good look at the inner workings of the watch. The Szanto Automatic Officer Coin Cushion watch comes a large push-down crown. Our watch came with black genuine calf leather strap with stainless steel buckle. The leather is soft, feels high quality and should last a long time.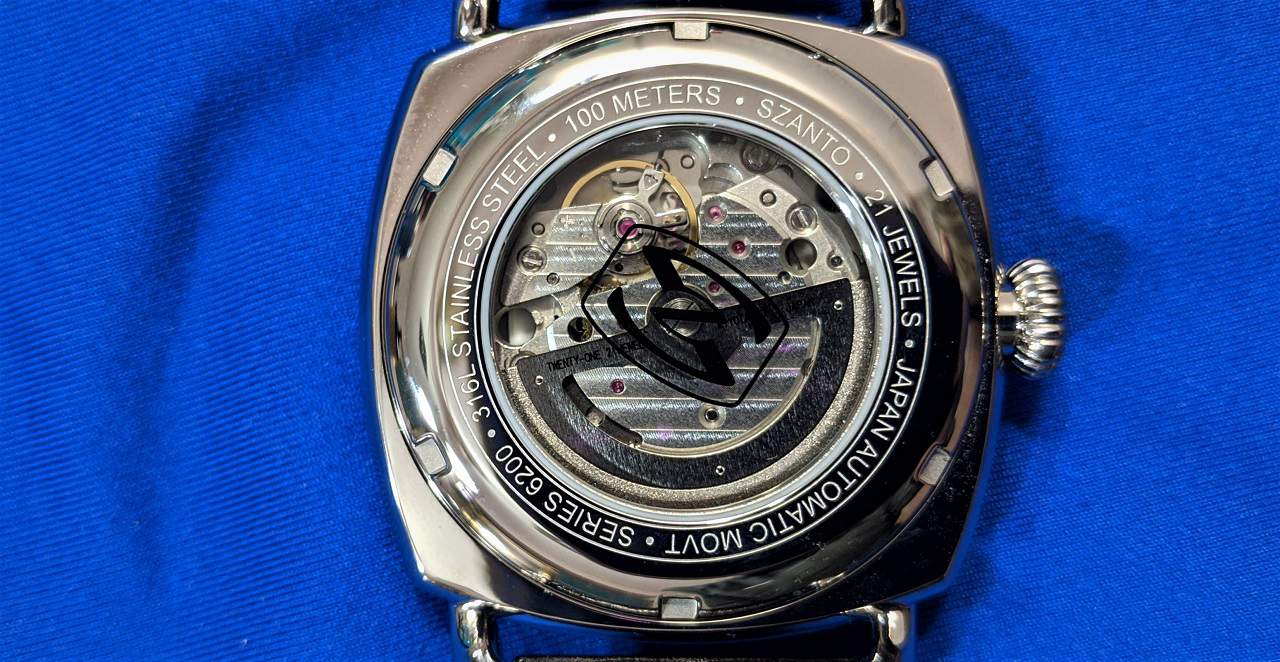 According to the website, the Szanto Automatic Officer Coin Cushion watch is powered by a 21 jewel Japanese automatic movement. It isn't specified who manufactures the movement, but my guess would by a Miyota movement (upon further inspection, I was able to make out the words "Miyota" on part of the movement). The watch is rated at 100 meters of water resistance.
Overall Impressions
I think the Szanto Automatic Officer Coin Cushion is a nice-looking watch, it takes classic looks and combines with a modern movement. The watch is comfortable to wear on the wrist and seems to be quite high quality. Our review watch is priced at $395 US.
For more information on Szanto watches, visit their website.