Ultraviolet (UV) light has been used to disinfect hospitals from harmful viruses and bacteria, the benefit of using UV light to sterilize surfaces is that you don't introduce harmful chemicals to the area. With the recent spread of COVID-19, some hospitals are using UV light equipped robots to disinfect hospital rooms. Unfortunately, the average person can't afford a UV light equipped robot but we can grab ourselves a sterilizing flashlight.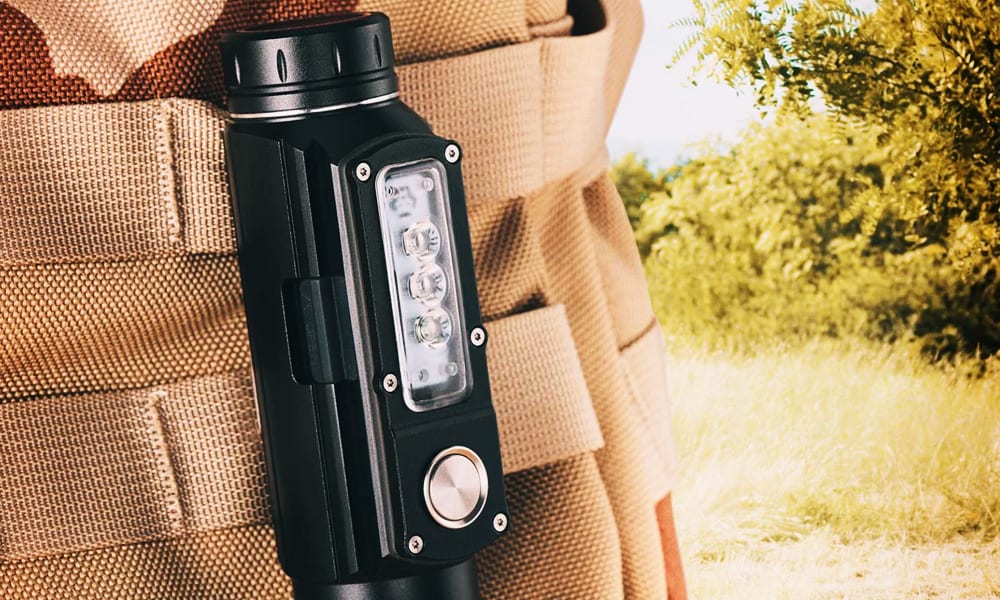 RovyVon E700U UV-C Light Sanitizer
The RovyVon E700U UV-C Light Sanitizer sterilizing flashlight might give you a bit of a peace of mind in these strange times we live in. Although, no scientific studies have shown this particular flashlight will kill COVID-19, it's still better than doing nothing. And like all the suggestions provided by W.H.O. and other health officials, always wash your hands after going outside, when you're going outside, wear a mask even if you can't find a medical mask, a cloth mask is still better than nothing (try the designer face masks by RageOn!), and keep a safe distance from people.
The RovyVon sterilizing flashlight comes with 3 UV-C LEDs, located on the side of the flashlight, uses 270nm wavelength light, which is 99.9% effective at inactivating or killing bacteria and viruses according to NIH. For the regular flashlight part of RovyVon, the company uses 2,800 lumens CREE XP-G3 LED lights, which can illuminate a distance of 393 feet. This flashlight can be charged by using USB type-C and can also be used as a power bank to charge your phone and other gadgets, it's equipped with a 5,000 mAh lithium ion battery pack.
UV-C light cannot penetrate the human skin, so it's not harmful to the human skin, however, don't use this flashlight to "disinfect" your hands because it doesn't work on the skin. Washing your hands with soap and water regularly is still the best protection against this and other viruses, and please stop touching your face.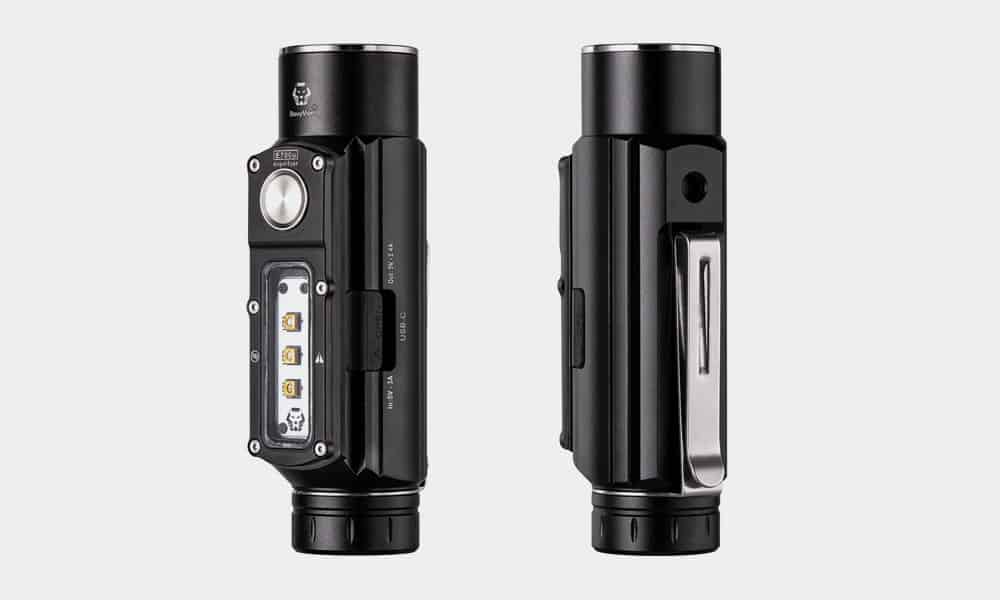 The RovyVon E700U UV-C Light sterilizing flashlight is currently available on amazon for $120.