The first time I watched this video of the phenomenal Skyrim Macho Dragon mod, I laughed so hard I cried. While expecting some serious tomfoolery, I had no idea that "all dragons are macho men" actually means that all of the dragons in the game are modded to look like hideously deformed man-child offspring of Macho Man Randy Savage and Stretch Armstrong. Do you like video games? Do you like ridiculous old wrestling? Then you haven't lived until you've seen Macho Man Randy Savage swoop down out of a cloud bank and murder a cadre of hapless guards  by screaming "OH YEAH" at them. Hilarious video after the jump.
Skyrim Macho Dragon Mod – SNAP INTO A SLIM JIM BITCH, THE MACHO MAN IS COMIN'
Look, I know I'm Skyrim obsessed, but can you blame me with brilliant stuff like this? I also spent a large part of my childhood watching WWF, so this combination is something very…special. Not only has the entire dragon model been reshaped into the glorious visage of the tower of power, too sweet to be sour… the ambient dragon noises, as well as 'dialogue,' are now all pertinent Randy Savage quotes. Instead of hearing far off roaring heralding the arrival of a fearsome lizard, a rumbling "the Macho Man is comin' ohhhhh yeaahhhh" echoes through the hills before a misshapen wrestling icon flaps his beefy arms and tears up your shit.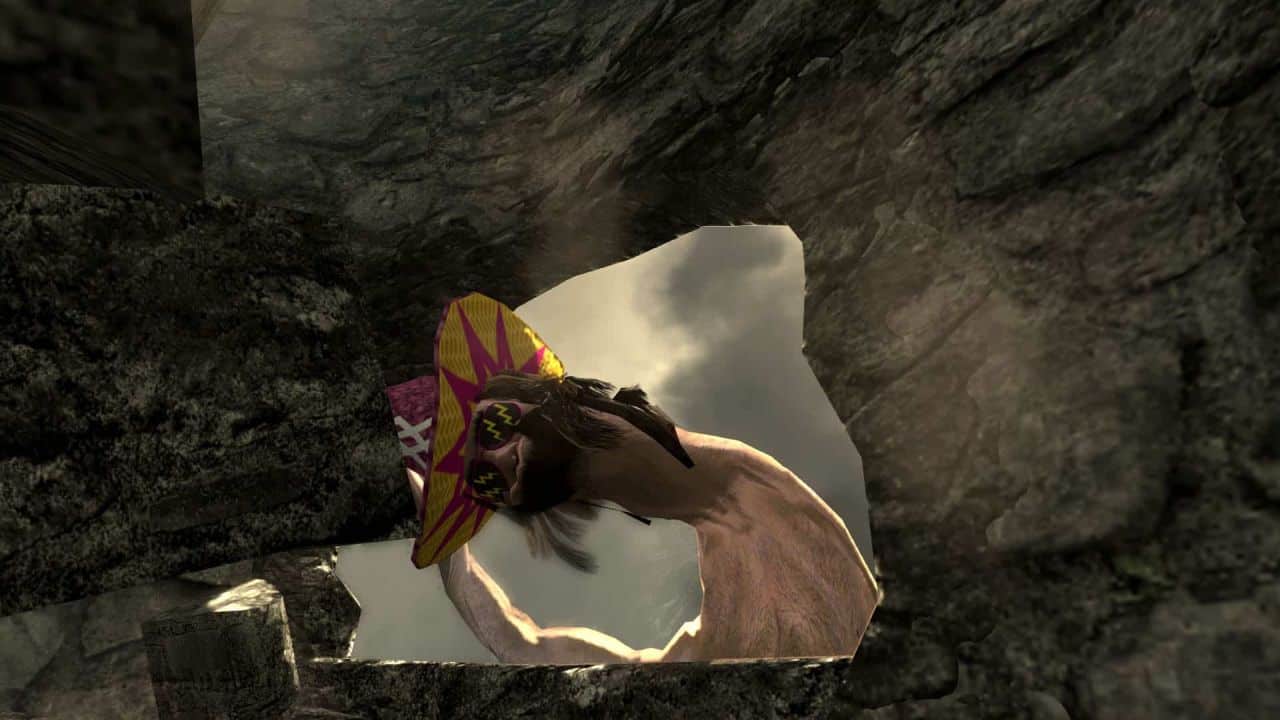 Nothing is more terrifying than having your desperate prayers to the nine met with a bowel shaking cry of "Snap into the beefy taste of a Slim Jim!" I think I about started peeing my pants around "MACHO MADNESS, sky's the limit!" and the first glimpses of a giant yellow and purple cowboy hat coming in for a landing on a castle.
Even if you're not a guy who's enjoyed his share of gaming and wrestling, I highly recommend watching this. The pure absurdity is worth it. Want to grab the Skyrim Macho Dragon Mod, so you too can enjoy being torn to shreds by the late too hot to handle, too cold to hold icon? Download it here; Randy Savage lives on in our hearts, and in the lofty skies over Tamriel.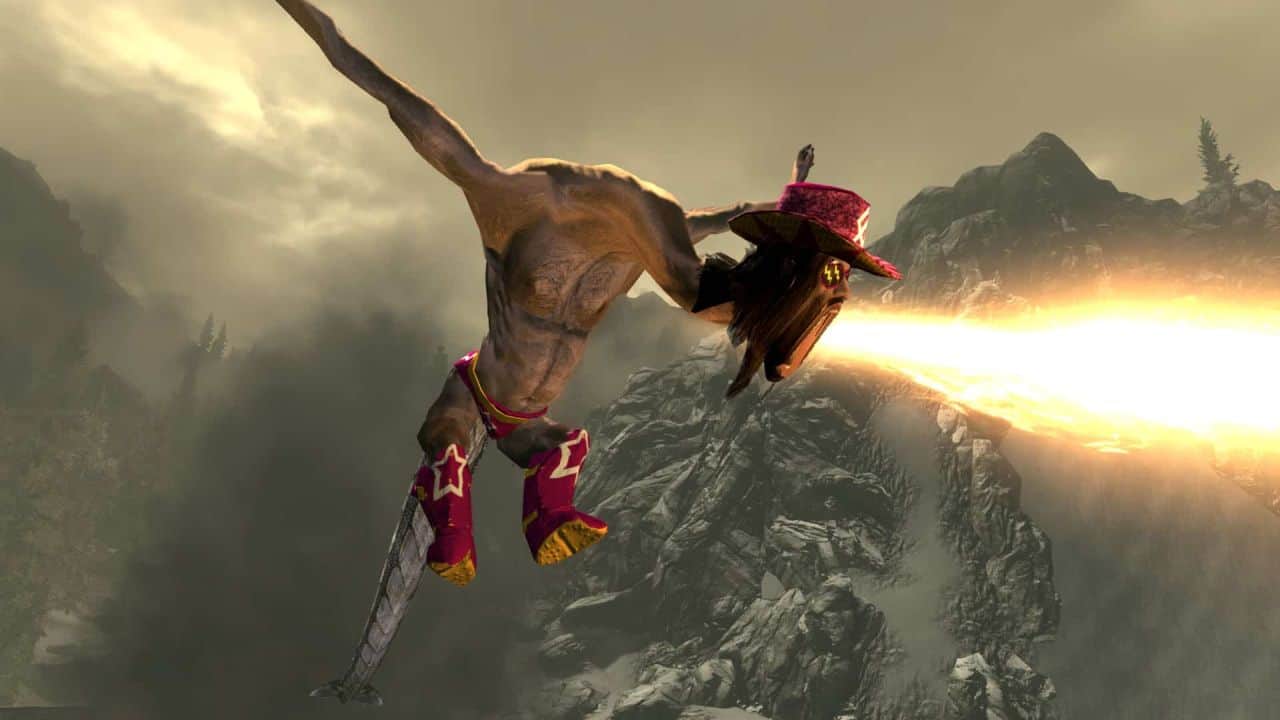 If you want to see the Macho Man model and dialogue up close and personal, check out commentary from our favorite foul mouthed unarmed viking badass below.
Click photos for larger versions that are pretty much the best desktop wallpapers in the history of wallpapering stuff. Like, seriously the very best. Even all these years later this stuff still cracks me up.