A couple of weeks ago we brought you the classiest Halloween costumes for men, since we believe in equal opportunity, we present you with some very hot and sexy ladies Halloween costumes – Star Wars edition.  Although the manufacturer/retailer likes to call them "Sci-Fi" costumes, we all know what they mean (in a very sexy way).
First up, the very Hot and Sexy Chewbacca Costume:
The Ultimate Sexy Chewbacca Costume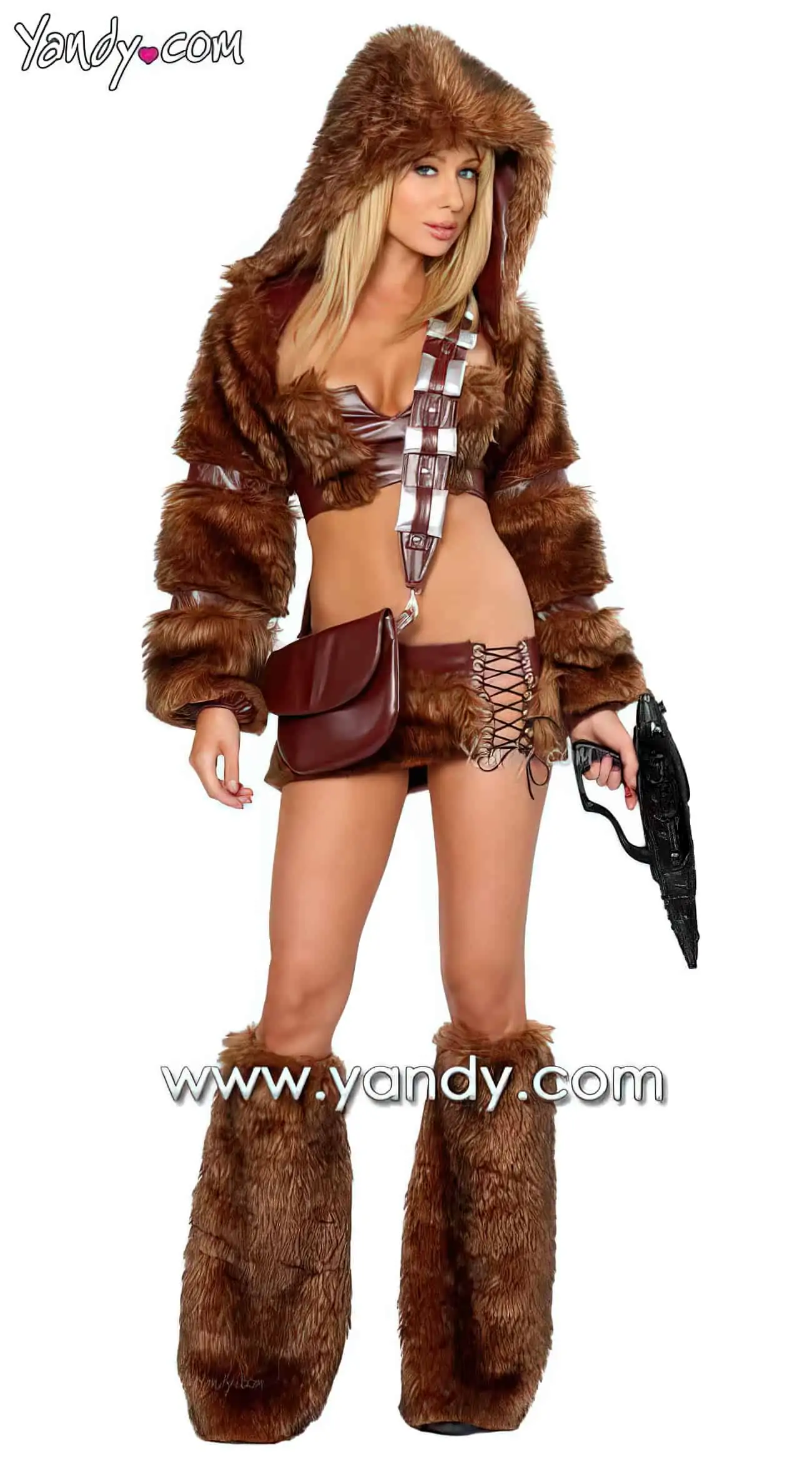 Who knew chewy could look so sexy!  I especially like how they call it the "Sci-Fi Furry" costume, in order to protect themselves from the wrath of George Lucas and his team of storm troopers lawyers.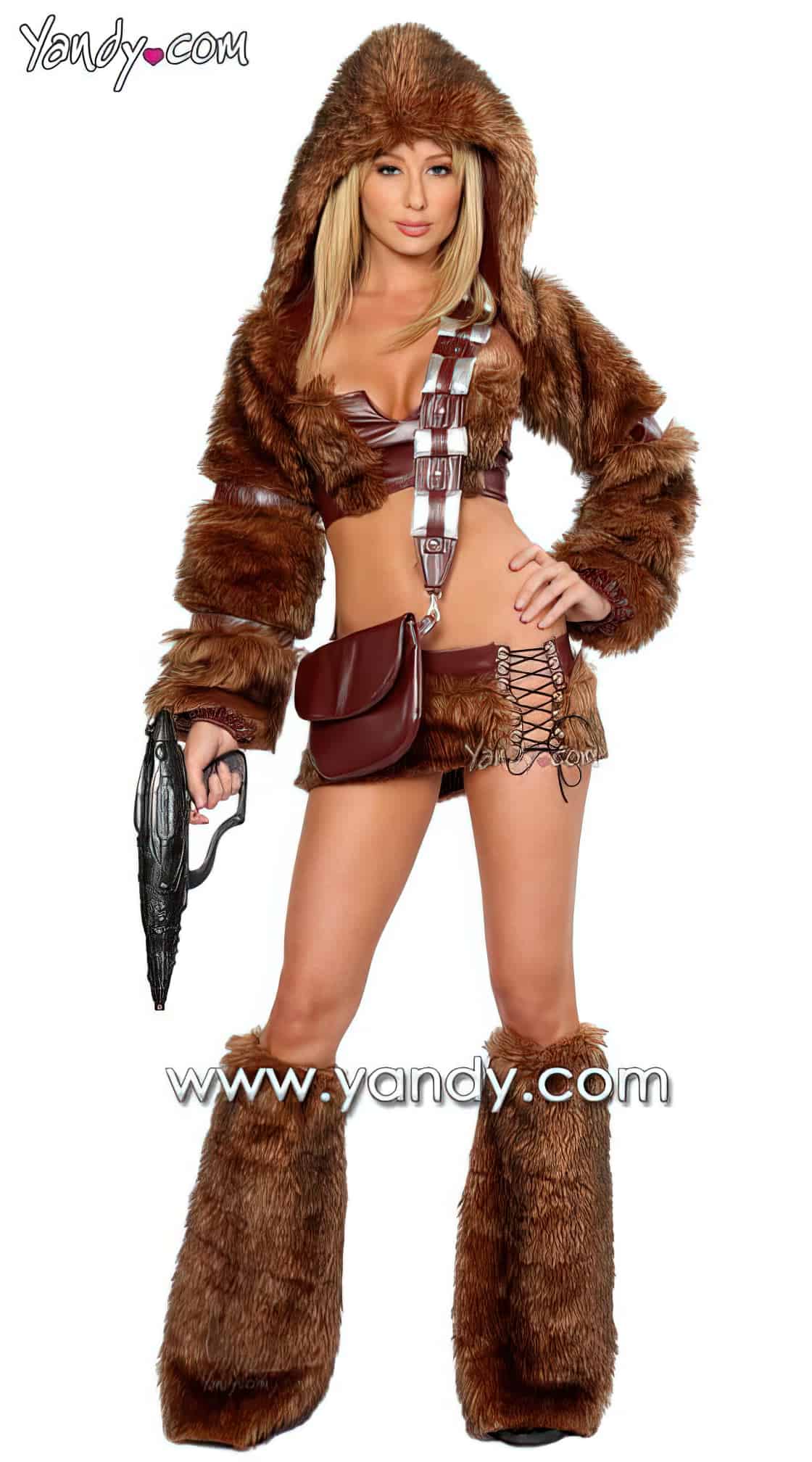 The sexy Chewbacca costume comes in a 5 piece set which includes a lace-up (mini) mini skirt, a cropped top, leg warmers, hood with attached sleeves and over the shoulder satchel.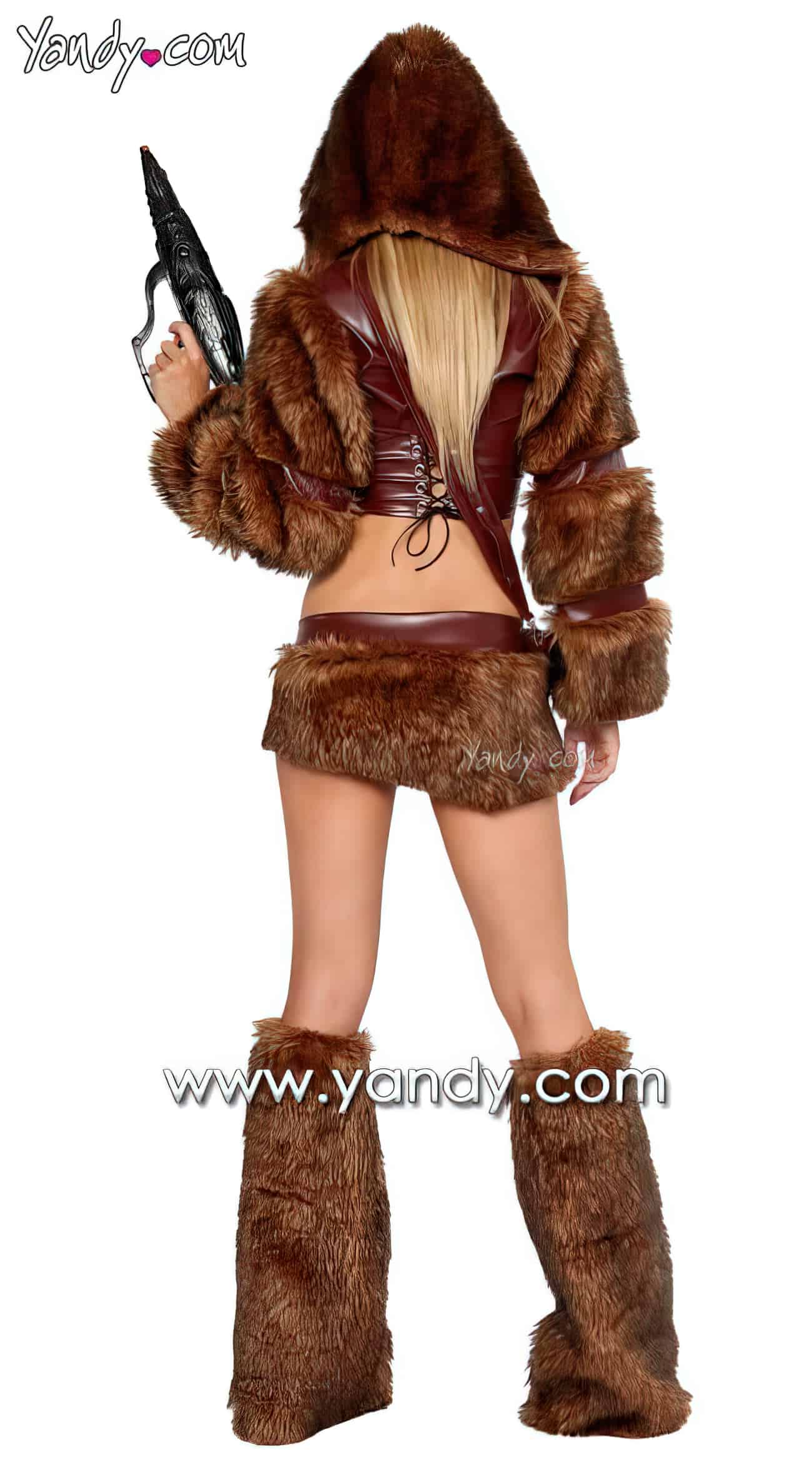 The Perfect Sexy Storm Trooper Costume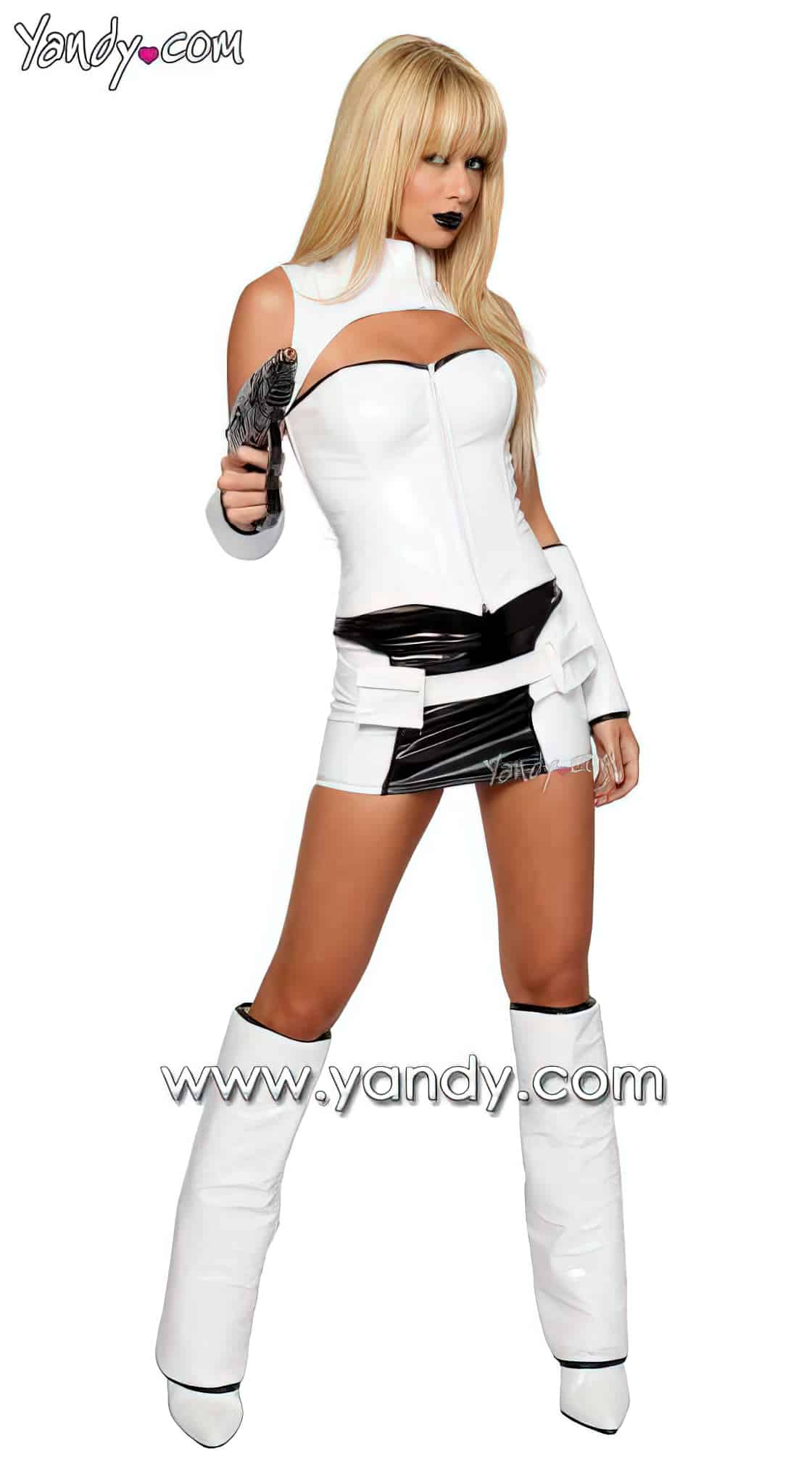 These storm troopers can board my spaceship any time! Officially called the "White Soldier/Star Raider" costume, the set comes with a corset styled top with key hole cut-out, leg warmers, glovettes, a laser gun and of course a sexy mini skirt.
Sexy Darth Vader Costume? Sure, why not.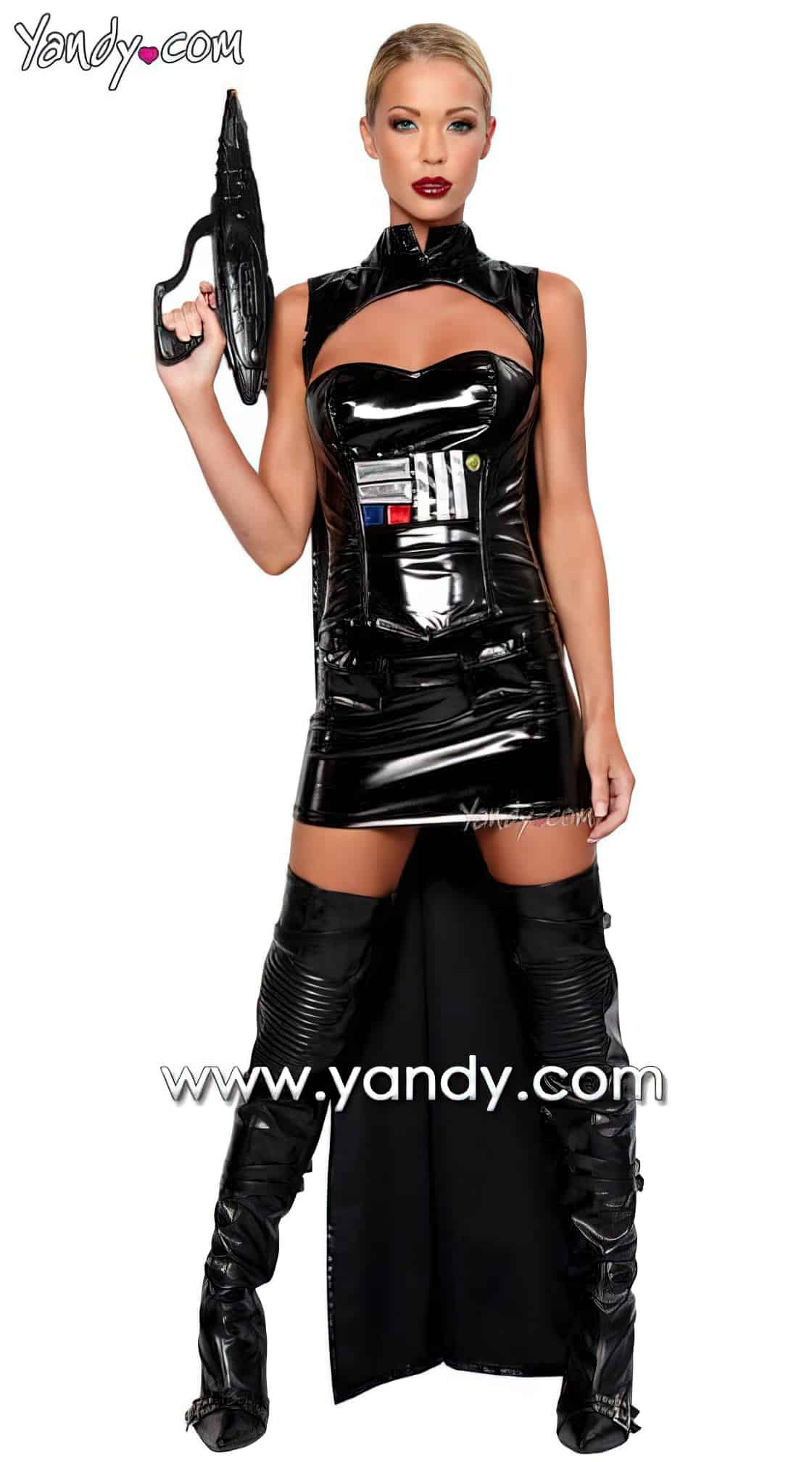 I don't think I've ever used the words "Darth Vader" and "Sexy" in the same sentence, however looking at this costume; Darth Vader is bringing sexy back. Officially called "Sci-Fi Commander" costume, the set comes with a cape, a gun, a wet look corset and a mini skirt.
Ladies if you're reading this please buy these sexy costumes and enjoy Halloween and don't forget to send us your sexy Halloween pictures.
Where can I find sexy Star Wars costumes?
All of these costumes are available on Yandy. Well, that's not exactly true, as they come in and out of stock, but usually they're available there.