Say what you want about Hyundai and Kia but we all know that they are a force to be reckoned with. For the past few years, they've been stealing market share from the Americans, Japanese, and sometimes even the Europeans. And now, there is the all-new 2015 model ready to kick some ass.
The Hyundai Genesis was actually one of the vehicles that caught the attention of the consumers and left the competition scratching their heads when it first arrived in 2008. The Genesis was selling like hot cakes and to the surprise of everyone, it was the V8 model that was constantly out of stock. And now, the company has unveiled the US market model at this years North Americans International Auto Show (NAIAS) in Detroit.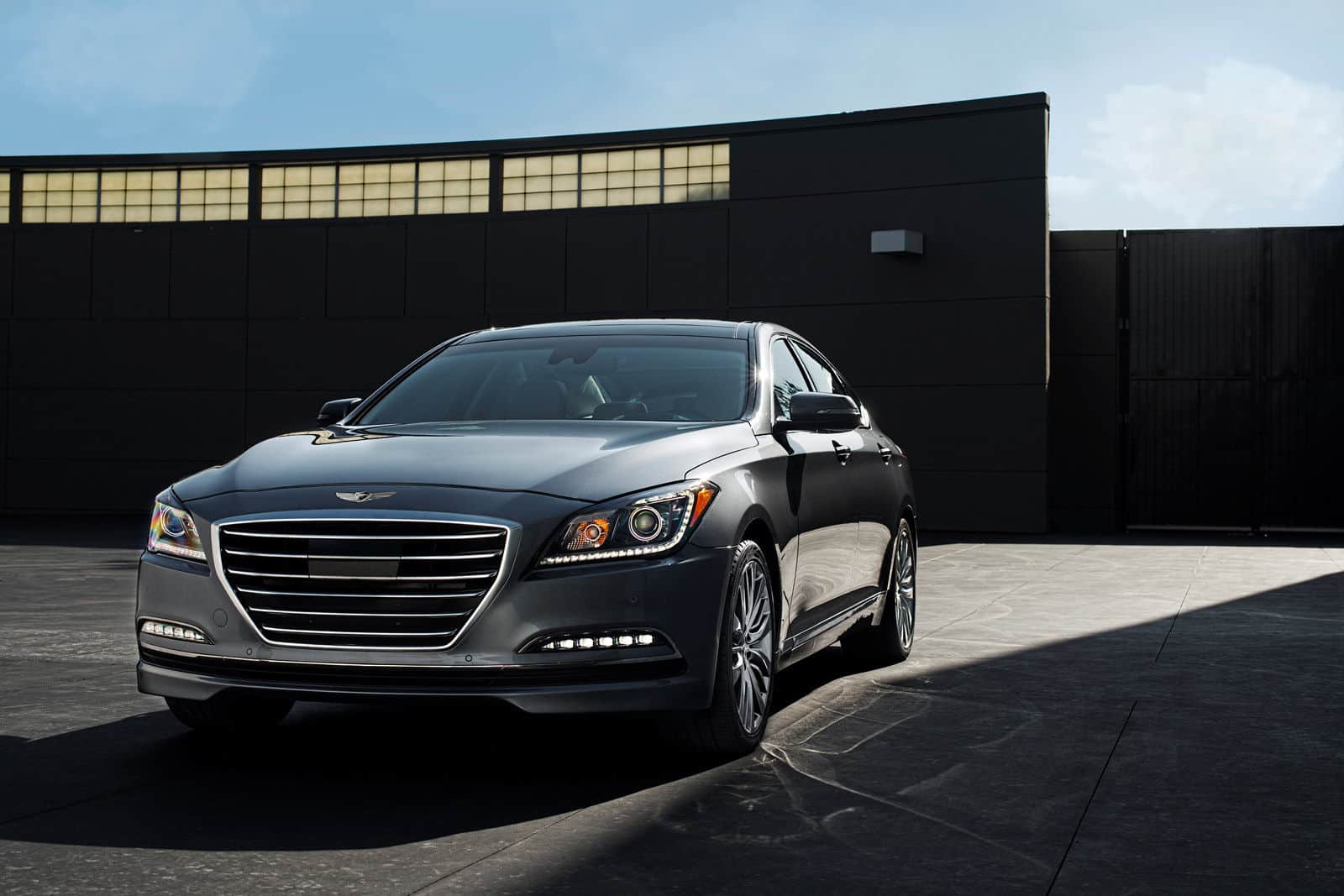 The RWD Hyundai Genesis is the first of the company's models to feature the brand's Fluidic Sculpture 2.0 design language. The new design language features a hexagonal front grille, a dynamic character line along the vehicle's profile, and a sporty rear end design. The 2015 Hyundai Genesis is also 4mm longer and 5mm taller than the previous generation while the wheelbase has been extended by 2.95-inches allowing for more cabin space (more room for back seat passengers). For the time being, the 2015 Genesis will be offered in a 3.8-liter V6 model and a 5.0-liter V8. Both of these engines offer better low-mid torque and overall improved performance compared the the previous model.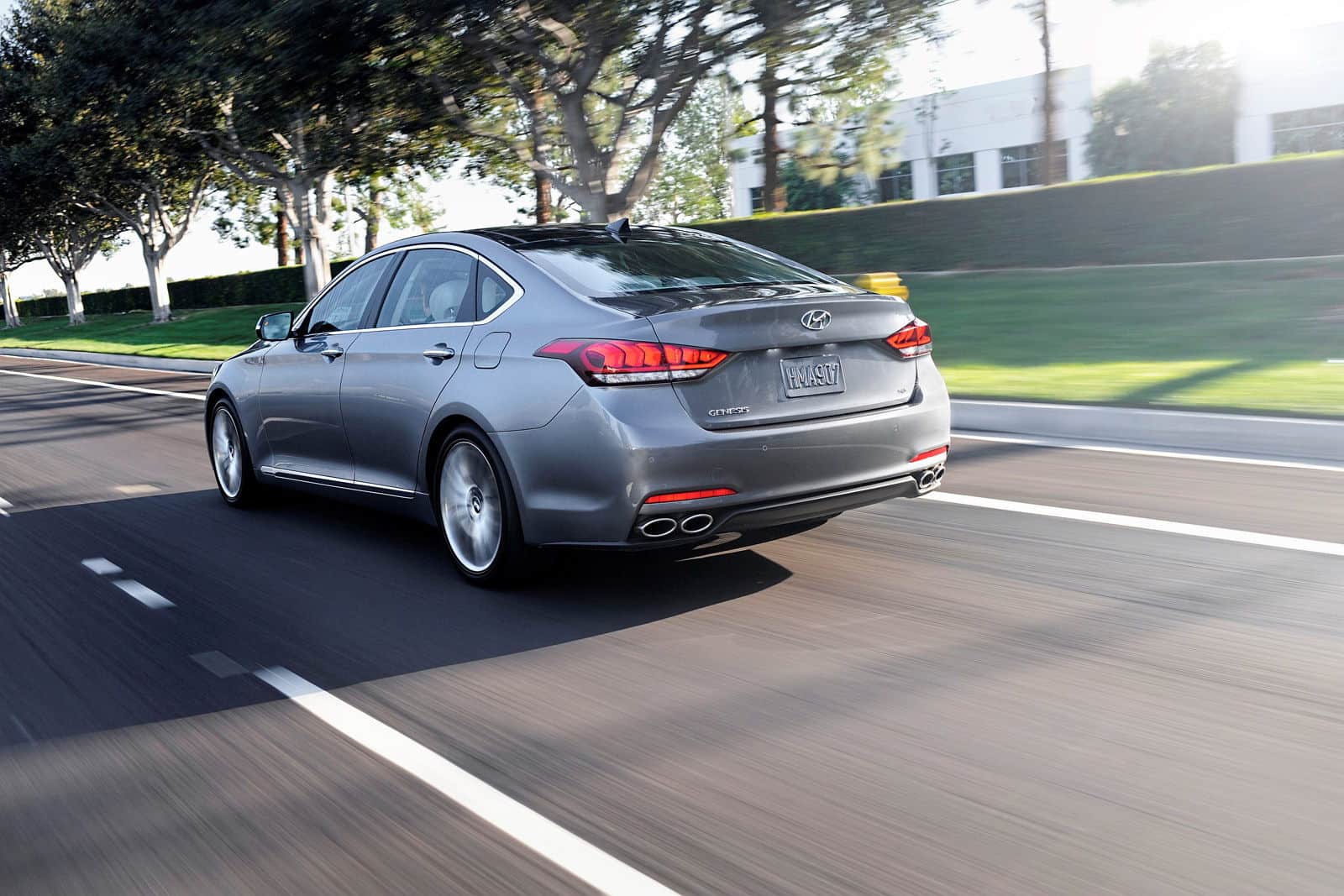 The 3.8-liter V6 Hyundai Genesis will produce 311 horsepower at 6,000 rpm and 293 lb-ft of torque at 5,000 rpm. The V8 will produce some pretty impressive numbers like 420 horsepower at 6,000 rpm and 383 lb-ft of torque. The 0-100 km/h (0-62mph) dash will take 5.4 seconds to complete. Both the V6 and V8 engines will be mated to an eight-speed automatic transmission.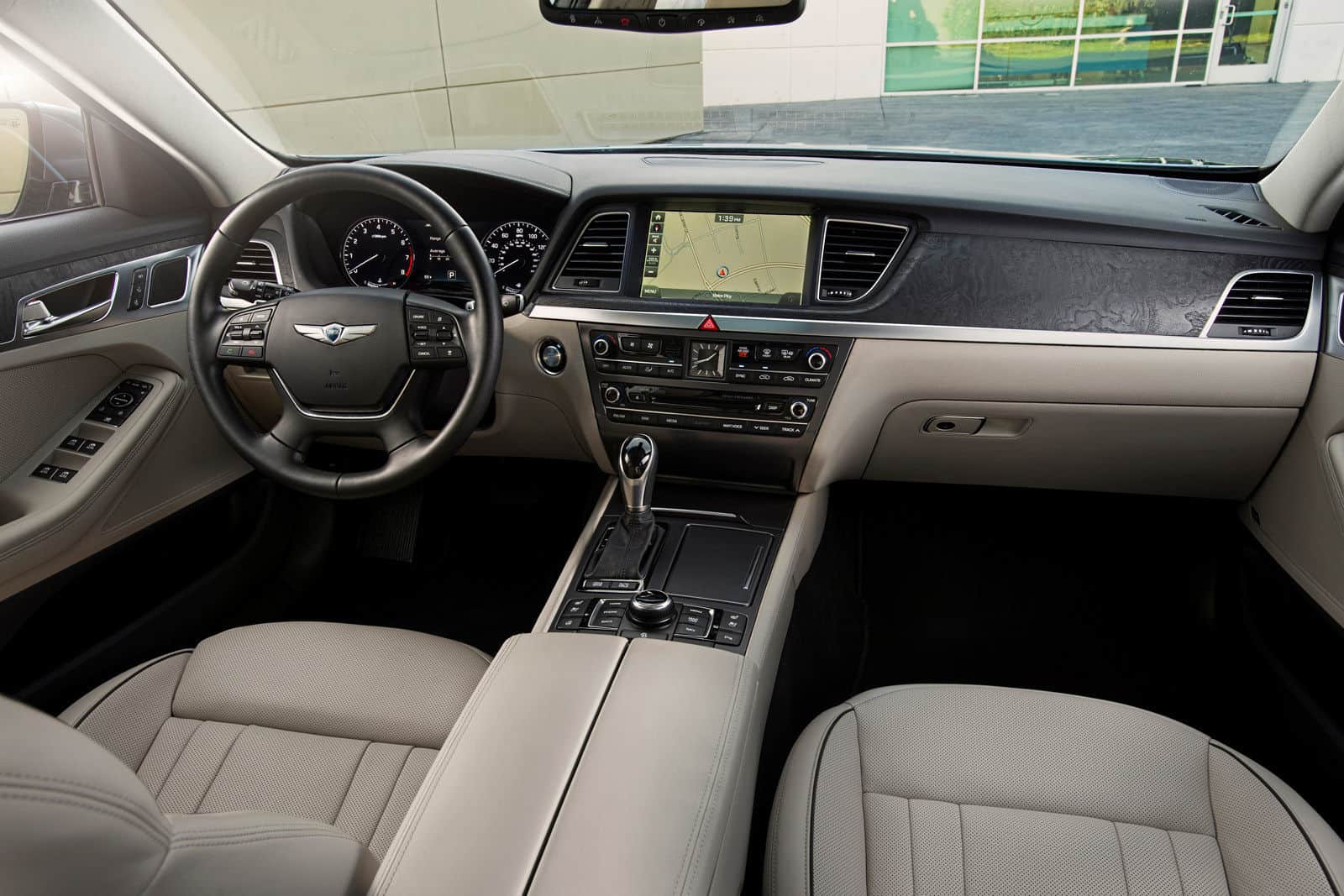 Another first for the 2014 Genesis is the HTRAC AWD system and it will feature a new multi-link rear suspension for a more comfortable ride feel. The new Hyundai Genesis will also feature a slew of new technologies such as Google Glass connectivity, Blue Link Technology telematic (powered by Google), CO2 cabin sensors, Automatic Emergency Braking (AEB), Blind Spot Detection with integrated HUD (Head-Up Display), and radar-controlled Advanced Smart Cruise Control.
There seems to be mixed reviews on the vehicle from some folks but I'm a fan. It looks great, performs great, and is a possible contender for models offered by Infiniti and Lexus. And hell, even BMW. South Korea is bringing their A game and vehicle sales in the US are expected to start in the spring of 2014.