We have done a few little giveaways in the last few weeks including the awesome iPhone 4S prize giveaway. This week, we are giving away a $100 Grooming Kit from The Art of Shaving. This great giveaway is on behalf of Monster's latest Facebook App, BeKnown.
Shaving is kind of like an art form, it also happens to be an art form that most men these days no longer possess. If one really wants the ultimate shave, you would have to get a Straight Razor shave. I've actually tried the straight razor shave a few times on my own and I was extremely terrified to put that blade against my skin. Although it's one of the best shaves a man can get, it is not for me. There are other options to get a great shave without the fear of slicing your face open with a straight razor.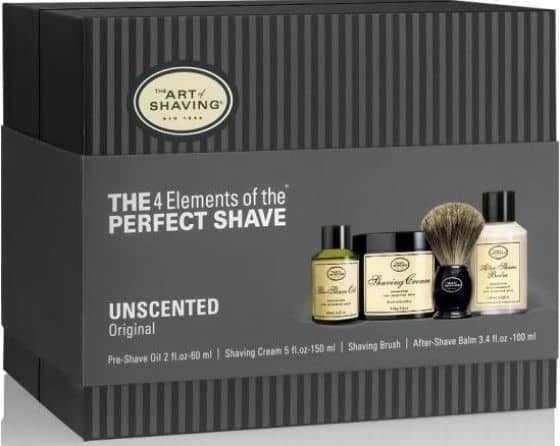 The '4 Elements of The Perfect Shave' that we are giving away is the perfect grooming kit to help you get that smooth, close shave. What most men forget is that preparing the face for the shave is one of the most important factors in getting the perfect shave. A proper shave should take you about 10 minutes and I know that the guys that are reading this spend no where near that amount of time.
The Grooming Kit includes Pre-Shave oil, Shaving Cream, After-Shave Balm, and a Pure Badger Black Shaving Brush. The grooming kit comes in Unscented, Lavender, Sandalwood, or Lemon. The winner will have an option of choosing a scent. I know for a fact that the average shaving guy does not use Pre-Shave Oil or a Shaving Brush. A shave brush can hydrate the skin and hair, it can remove microscopic debris at the base of the hair to clear the way for the cut, and it can help get the hair to rise up to make it easier to shave. This grooming kit is great for fighting ingrown hairs and razor burns which are the two very things I absolutely hate about shaving. Make sure you guys check out The Art of Shaving as they have tons of useful products.
Giveaway Details
You must comment by 5pm Pacific Standard time on Friday November 18, 2011. The winner of the Grooming Kit will be announced here, on our Facebook page, and you will also be notified by e-mail. Good luck to everyone!
Winner Announced – Updated November 18,2011
The winner of the Grooming Kit from The Art of Shaving is Yas Haque. Thank you to everyone who participated in the giveaway. Stay tuned, we have more great giveaways coming soon. Yas Haque, we will be e-mailing you shortly with details on how to claim your prize.