Thanks to government fuel efficiency regulations, most car manufacturers are going the route of turbocharging the engines on their cars, the same regulations apply to performance brands as well and manufacturers like Ferrari are putting turbocharged engines in their latest cars.  The latest car to get the turbo treatment is the newly facelifted Ferrari California T…the "T" stands for turbo.
The new Ferrari California T benefits from a minor facelift, I personally don't see much of a difference between this and the older car, but then again, I haven't paid much attention to the California in recent years.  The front end is redesigned with new lights, new bumper and grill, and hood vents.  The car still comes with a retractable hardtop, which opens and closes in an impressive 14 seconds.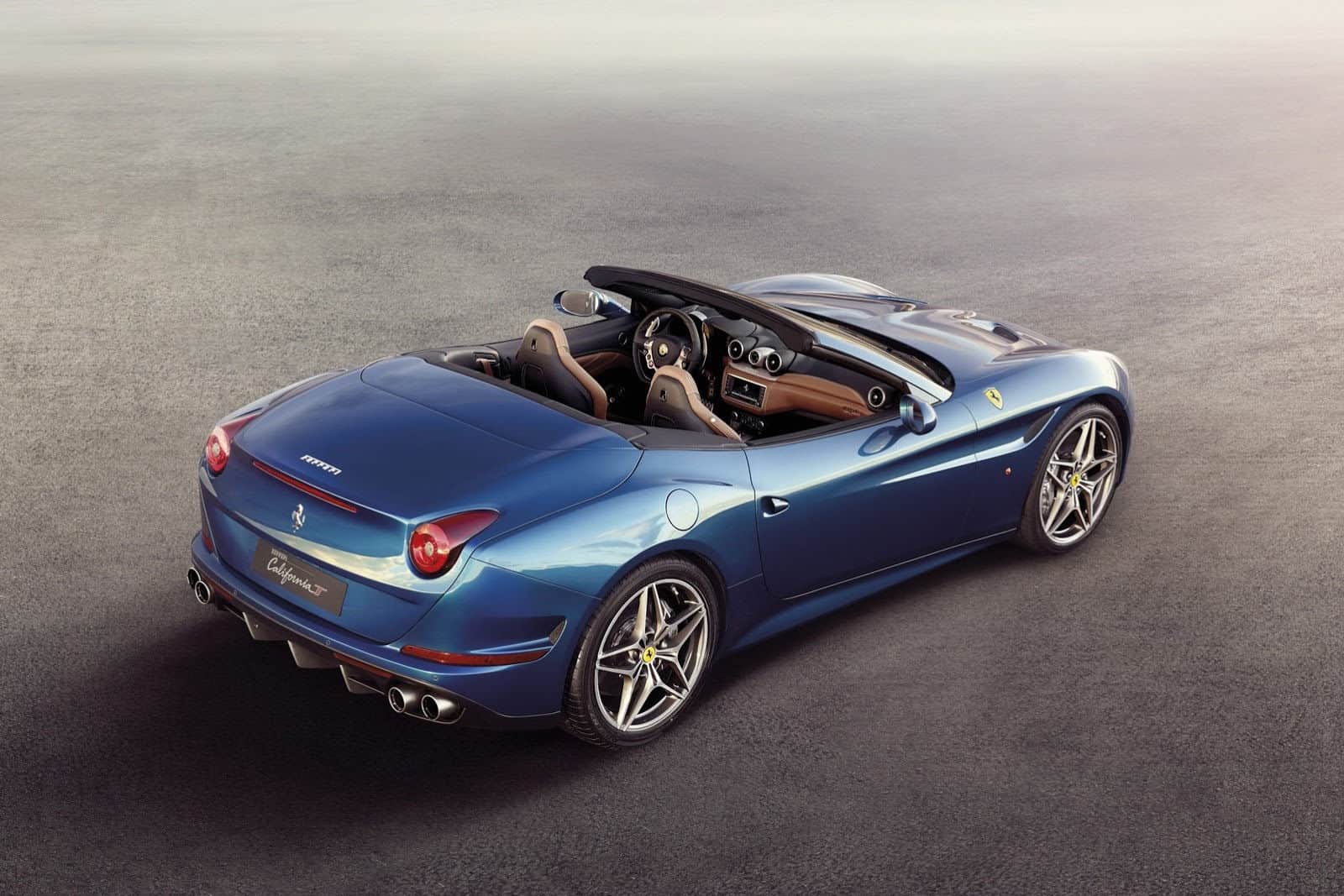 The major changes happen under the hood, with the introduction of the turbocharged 3.9 liter V8 engine, it's a re-worked version of the turbo V8 found in the Maserati Quattroporte and Ghibli sedans.  The V8 T in the California produces a massive 560 horsepower and 557 pound-feet of torque, while decreasing fuel consumption by 15% and emissions by 20%.  The outgoing naturally aspirated V8 engine produced 483 HP and 373 lb-ft of torque.  The new California T accelerates to 100 km/h (0 – 62 mph) in 3.6 seconds, 0.2 seconds faster than its predecessor.
The interior on the new Ferrari California T sees minor upgrades with a new partially digital instrument cluster and a 6.5" touchscreen for the infotainment system.  Via: Ferrari
Ferrari California T Photo Gallery