I love bringing you awesome interviews with interesting people, but sometimes I simply don't have the resources to conduct them myself. Elon Musk, the man behind SpaceX, PayPal, and the venerable Tesla Motors is one such man.
Kevin Rose was fortunate enough to score an interview with Elon at his Tesla Motors facility in California. They talk about everything ranging from Elon's childhood in South Africa, to an upcoming rapid transit system he's developing that utilizes solar energy for power. It's an interesting interview all around, and if you have any interest in the direction that technology – especially related to energy and space – are heading in the coming years, then you won't want to miss this.
Kevin Rose Interviewing Elon Musk
A few things stand out to me after having watched this. For starters, I can't believe how young Elon looks. Given the undoubtedly high level of stress he has to deal with every single day, I'm surprised he doesn't look twice as old. Secondly, after reading up a bit more on his vehicles, well… I'm really quite impressed. I generally don't give two shits about cars, but some of the cars coming out of Tesla Motors are sexy as hell. Time to start saving up.
Race to Space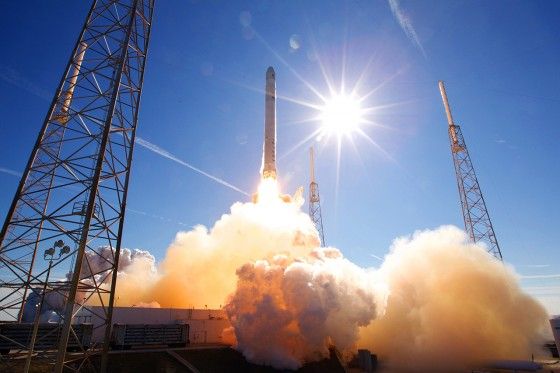 Elon talks quite a bit about his plans for space, and I think they're noble ones – if not flat out necessary in the years to come. Our population is growing at an alarming rate, and I believe that humanity will reach a point where the need to colonize other planets, such as Mars, will be unavoidable. The one child policy has gone some ways towards stemming the rapid population boom in China, but would something like that be possible or even desirable in a non-Communist country? I can't say for certain, but what I can say is that overpopulation is bad for everyone, and we'll have to deal with it sooner or later.
More Info, More Interviews
If you're interested in learning more about Elon Musk, head over to his official website. He has a biography, as well as links to other places where you can creepily follow what he's doing. In addition, Kevin Rose has posted up plenty more interviews with other interesting people on his site Foundation. If you're looking for more inspiration, be it for your life or career, this is a fantastic place to get started.