As a long time lover of both previous Thief games (there were only two, don't say otherwise), I was saddened to hear that Eidos Montreal was struggling with their latest incarnation of the series. I mean sure, we had Dishonored to tide us over – and it was amazing, don't get me wrong – but it simply wasn't Thief.
So, fast forward to yesterday afternoon, and you'll notice that Eidos Montreal has released three brand new screenshots of their new game, which has gone from Thief 4 to, well… THIEF!!! Yes, capital letters and a few exclamation points are required for this one; I don't make the rules. Even more exciting though, is that the game looks, in my humble opinion, suitably Thief, er… THIEF, like.
Steal These Thief Screenshots
Consider this an open invitation to do as you will with these new shots. Share them with your friends, save them to your hard drive… jerk off to them, I don't care. If looking at a picture of Audale Bridge in flames (seen below) gets you off, all the power to you, man.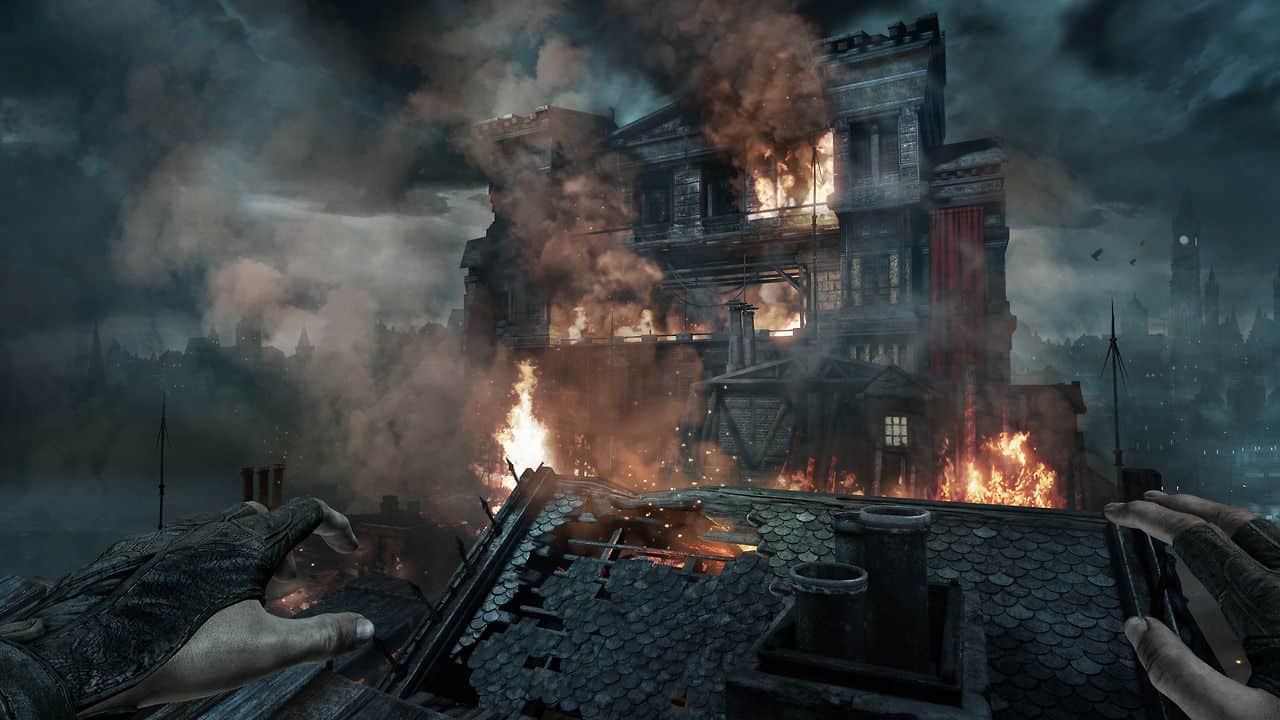 Garett is sneaking around Northcrest Manor in the screenshot below, but I've got to wonder: why is he putting his hands out like that? I'm all for first person immersion, but it seems like his crouched position simply isn't very stable. Is he doing this to avoid being pushed over by an equally sneaky guard?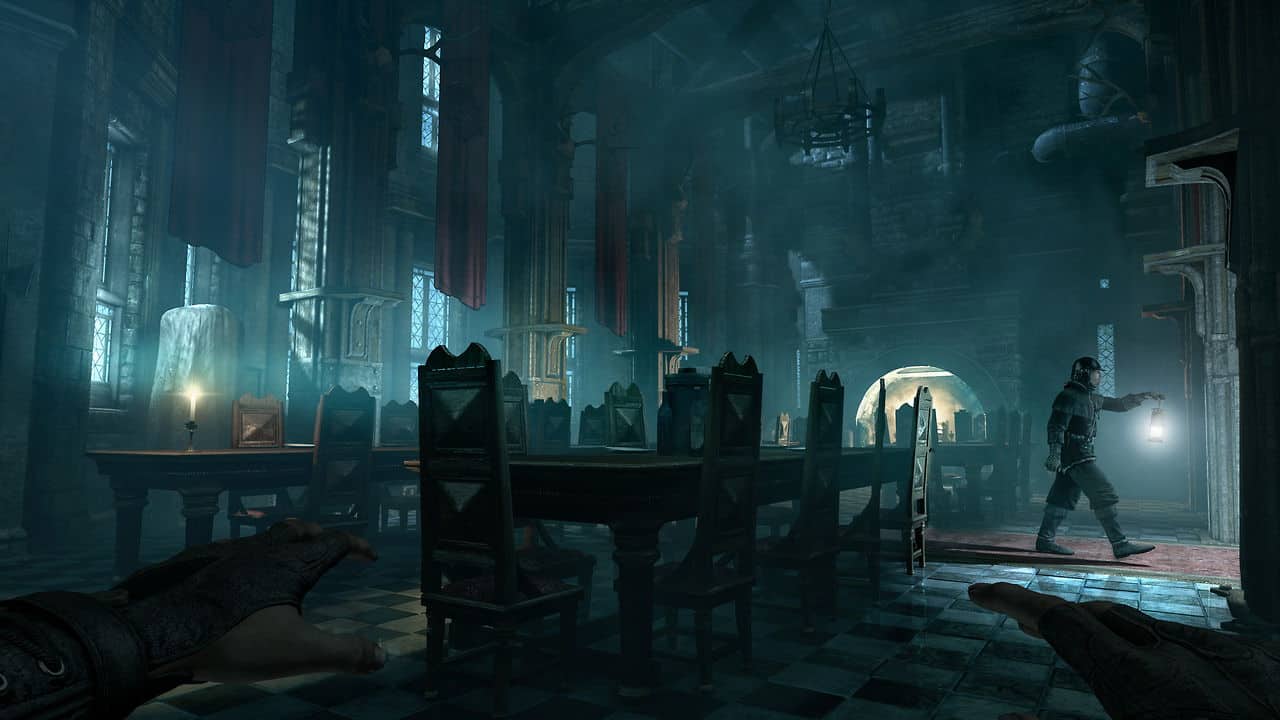 Speaking of steadying one's self, this shot below shows Garrett balancing on the top of a bookshelf, and you know what? I think Eidos has done a pretty bang-up job on this one. Providing the animations are clean and realistic, I'm really, really looking forward to seeing this master thief move around the environment.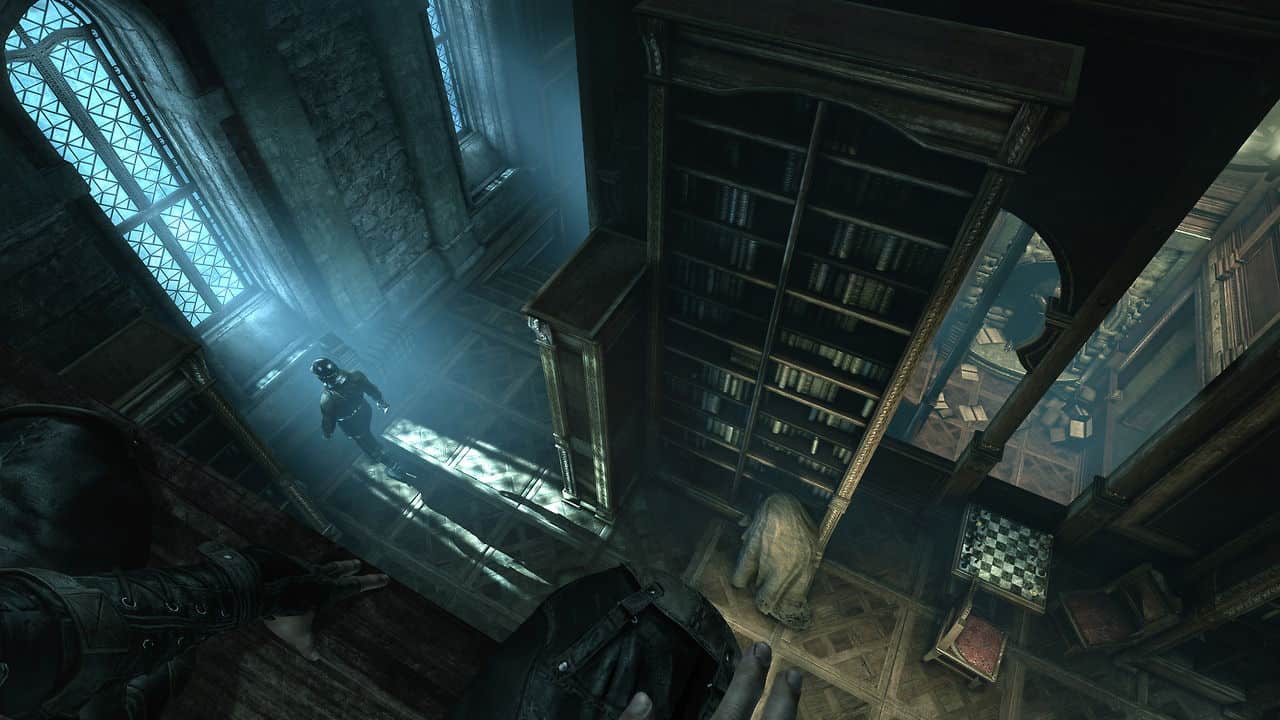 Sadly we only have these three screenshots to be dazzled by, but I have a feeling that we're going to see a whole lot more of Garrett, THIEF, and the developers working on the game in the coming months.