The business of firearms is a funny one, with companies ever seeking to outdo their competition with deadlier designs, and crazier names. The DoubleTap .45 ACP titanium tactical pocket pistol by Heizer Defense is no exception, with its compact, ultra-light design, and two rounds of incredible stopping power. Hell, with a name like DoubleTap, how could a person go wrong?
The DoubleTap is the worlds smallest, and possibly most powerful, concealed carry firearm. If you're in the market for a pistol that packs all the punch of a full sized Colt 1911, but at a fraction of the size, then the DoubleTap is the perfect addition to your undoubtedly massive collection of guns, ammunition, and other crazy survivalist gear. If you're buying a pistol like this, I'm guessing it's not to shoot the critters digging up your flower garden.
Heizer Defense DoubleTap
It's not as exciting a video as the one that Arsenal Firearms did for the AF2011-A1 Double Barrel Pistol, but it's still fairly interesting. As I mentioned earlier, I find it fascinating how much effort weapons manufacturers go to produce such sophisticated firearms.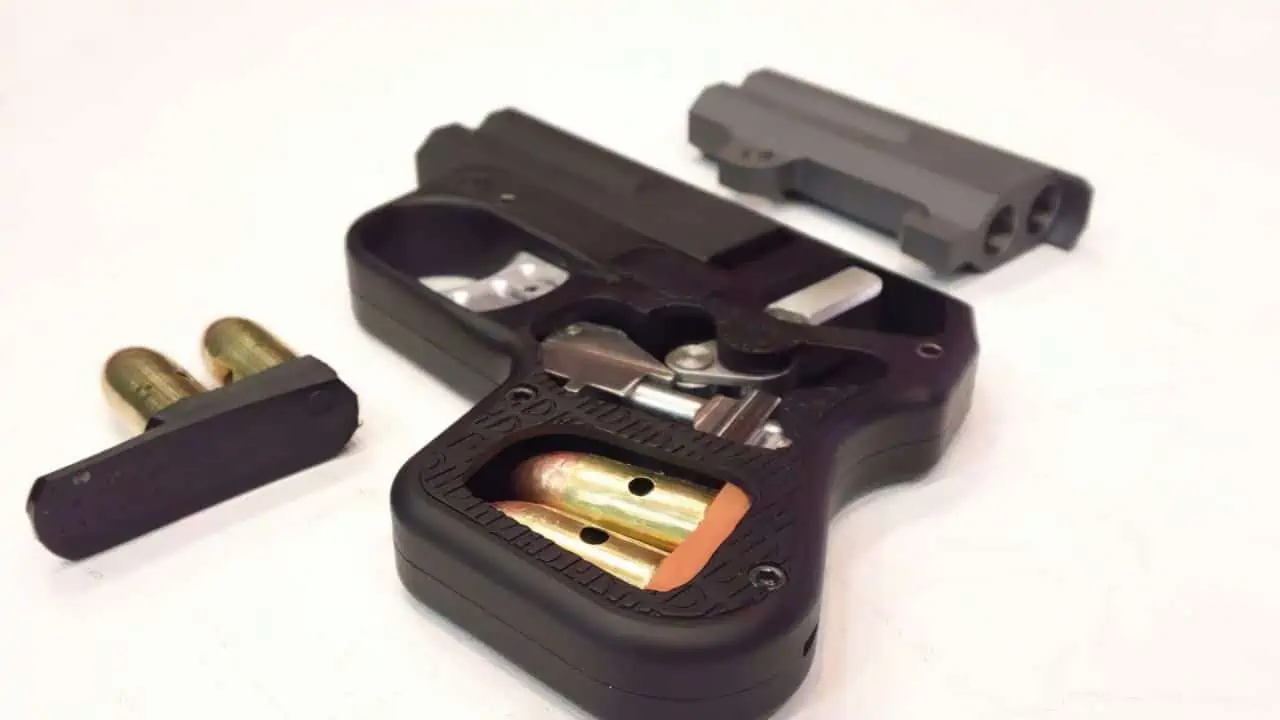 If I'm understanding the documentation correctly, Heizer created a pistol that has minimal recoil, is light, and packs a real wallop. Then, if the two chambered rounds aren't enough, there's two more in the integral grip for a fast round of follow-up shots. The question is, what would survive two rounds of .45 ACP and still require an additional two shots to take it down? Perhaps a zombie? I really can't even imagine. Certainly nothing that's living.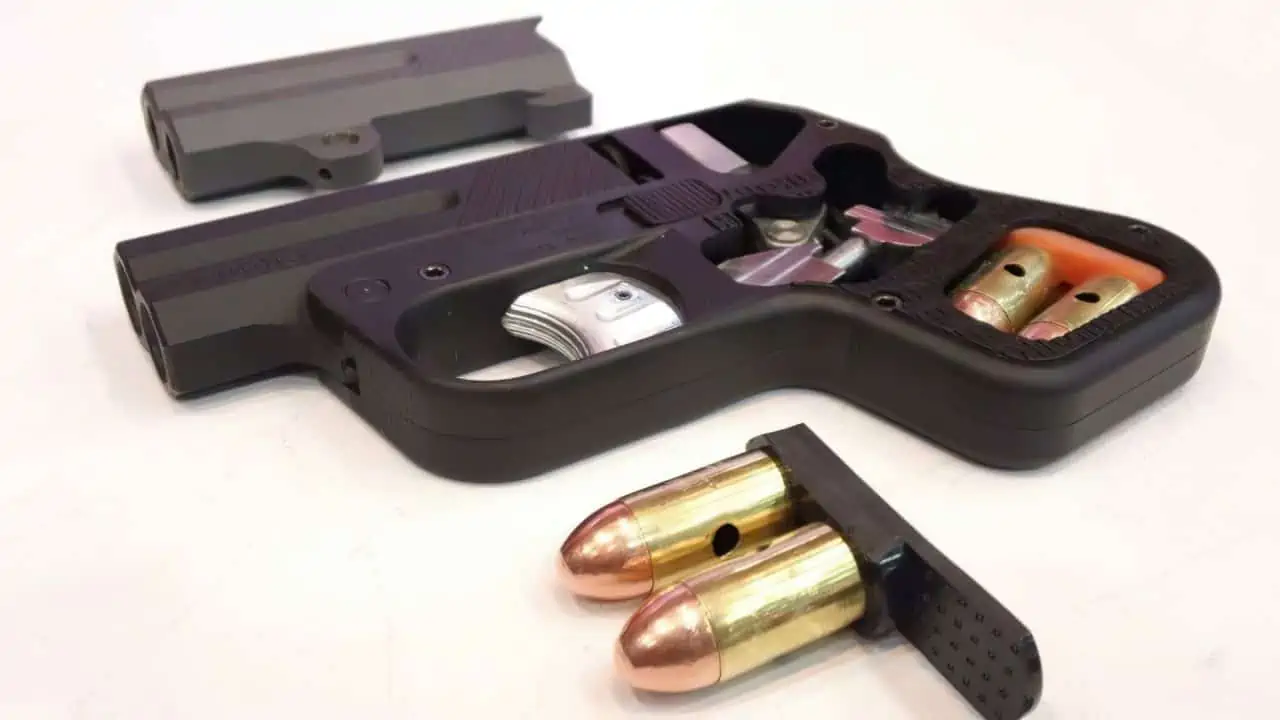 You'll find more information about the Heizer Defense DoubleTap on their official website. The entire site looks like something out of a 1960s Nasa space program manual, but there's plenty of interesting information on there if you have an obsession with firearms, or are just curious how this damn thing works.
If any of you happen to own the DoubleTap, please share your experiences in the comments below. This handgun is fairly unique, and I would love to hear more about it.