In a move that's both completely overkill and undeniably awesome, Arsenal Firearms has created an updated version of a classic American sidearm, the Colt 1911. The Colt 1911 has been in service since time immemorial, but never quite like this. You see, the AF2011-A1 has not just one barrel, but two. Each squeeze of the trigger actually fires both barrels at once, in what essentially amounts to a hand cannon. Why a person would need this much stopping power I can't imagine, but it sure looks impressive.
Arsenal Firearms markets this sidearm as being powerful enough to knock down a bull, and I don't think they're exaggerating. The double barrel "Second Century" pistol holds a whopping 18 rounds, all of which can be "delivered to the target" in around 3 seconds. If you ever need to make sure that something is not only dead, but really really dead, then you probably can't go wrong with this monster of a pistol.
Double Barrel "Second Century" Pistol in Action
Contrary to my initial understanding, this pistol actually comes in two variants. You can either get it with two independent triggers, or one conjoined trigger system. I imagine the former being a bit more practical, but honestly… if you're going to purchase a pistol like this, why not just go balls out and get one that unloads both barrels at once? Otherwise, you may as well just buy two guns and have the ability to fire them independently. The Agent 47 lookalike in the film was firing the unified trigger variant, and I think he had the right idea.
AF2011-A1 Pistol Gallery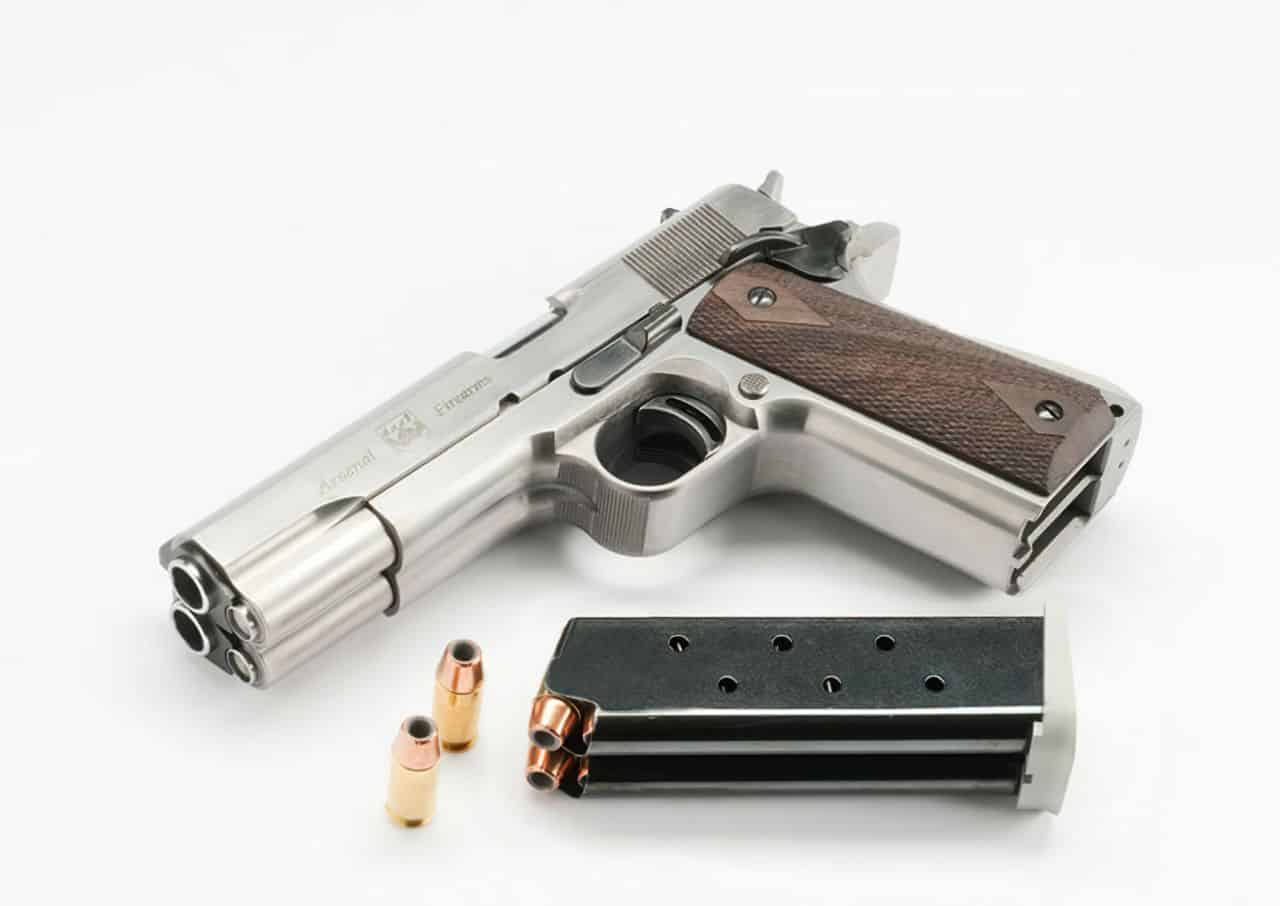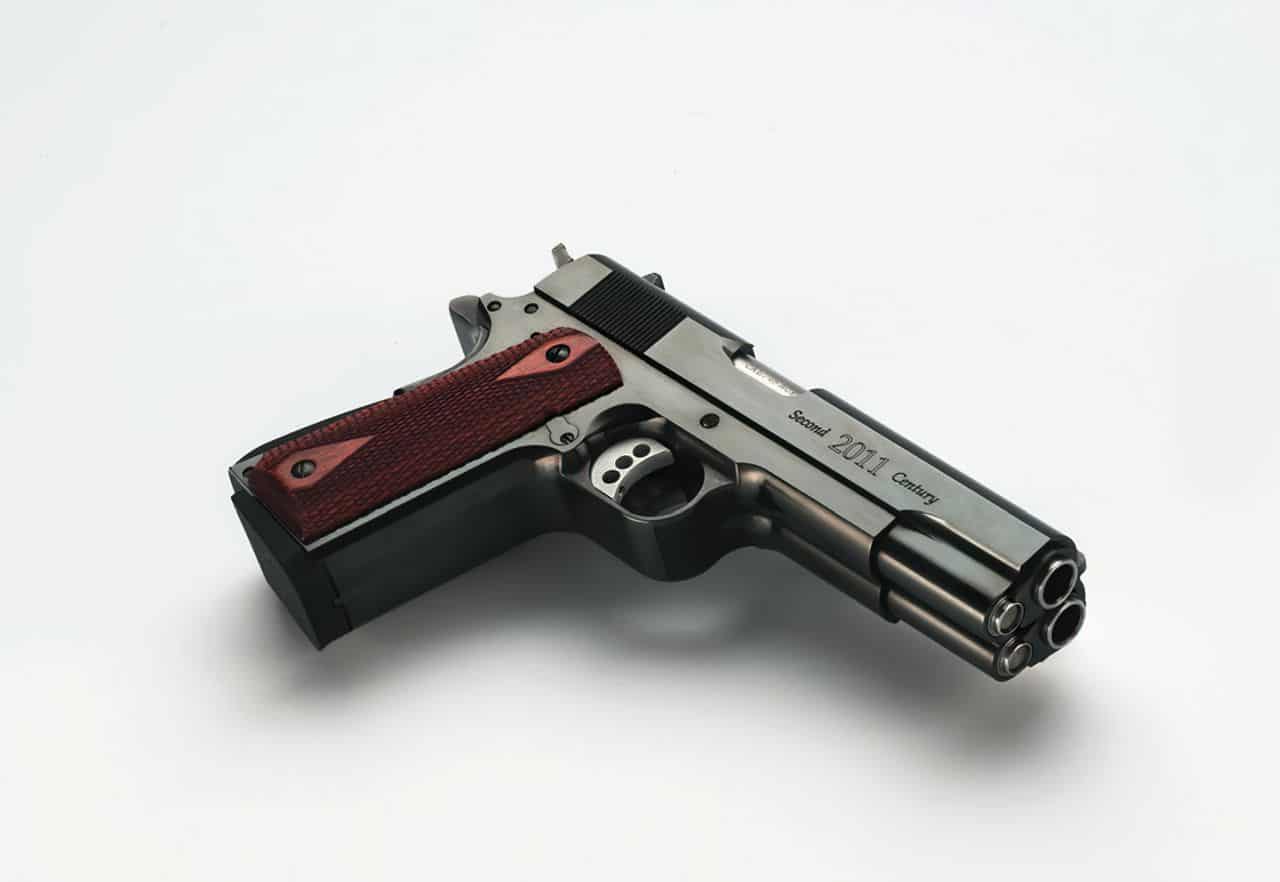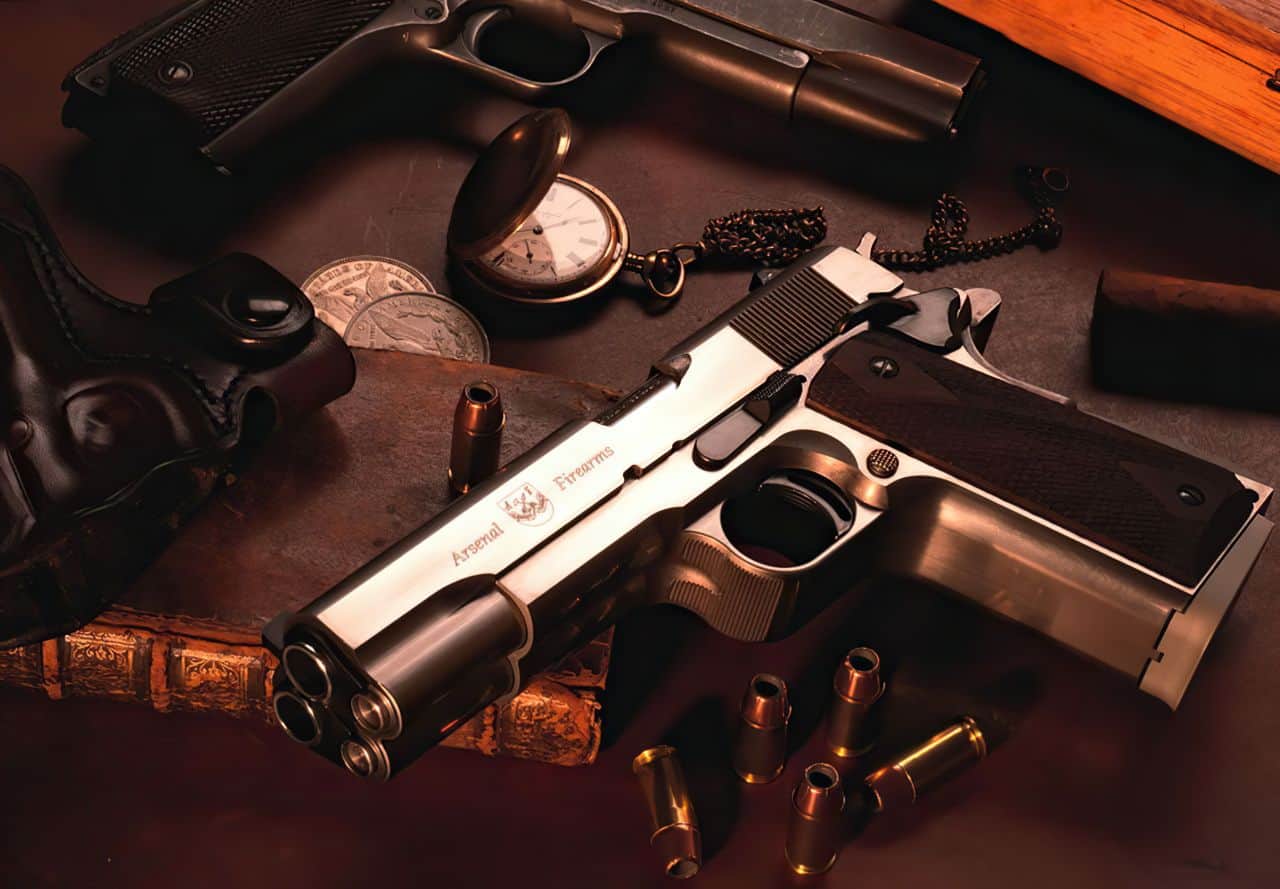 Sometimes people invent things just because they can, and I think that the Arsenal Firearms AF2011-A1 fits firmly in that category. It definitely seems more practical than say, a Desert Eagle, but not much. But where it lacks in practicality, it certainly make up for in aesthetics. The Colt 1911 is one fine looking pistol, and Arsenal made a great decision using it as the base for their modern AF2011-A1.
If you're looking for more information on the AF2011-A1, you can head over to the official Arsenal Firearms website. There are plenty more photographs, and more specs and details than you'll probably ever care to know about.