Well gentleman, it's official… I've found my newest obsession: Cyberpunk 2077. Based on the tabletop RPG by Mike Pondsmith, and developed by my favorite developer of all time, CD Projekt Red – the studio that brought us both The Witcher games – their latest cyberpunk inspired offering looks absolutely, and unabashedly awesome.
Instead of continuing to gush excitedly, I suggest you watch the teaser trailer first, and then I'll explain why I'm already so excited about this game, even if it's not slated to hit the store shelves until around 2015. Having said that, I think that after you watch this, you'll just "get it" anyway.
Cyberpunk 2077 – Teaser Trailer
As you might have noticed, the teaser is a) rather short, and b) completely cinematic. It doesn't actually feature any in-game footage, and while that may dissuade some of you from getting overly excited, it's not holding me back. Though I had never heard of Mike Pondsmith or his Cyberpunk flavored tabletop role playing game Cyberpunk 2020, I've read enough over the last few days to make me appreciate why CD Projekt decided to make a game based on it. The original concept is essentially a wet dream for those of us that love the works of William Gibson (especially Neuromancer), and with the visual chops to match. Cyberpunk was all about style or substance, at least in terms of the visuals… lots of glam, lots of glitz, and everything over the top. Who knows, maybe we'll even see a Milli Vanilli cameo?
Now, perhaps this is the equivalent of falling in love with a person too early, but I just don't care. Deus Ex has come and gone, and though I loved the hell out of it… completing the game left me with a massive sci-fi void that I believe only its sequel (and Cyberpunk 2077, of course) can fill. It's just a shame that the game isn't coming out until 2015, or more accurately, when it's ready. At least that leaves me with a few years worth of marketing videos, development diaries, and other Cyberpunk 2077 related material to keep me going.
Teaser Highlights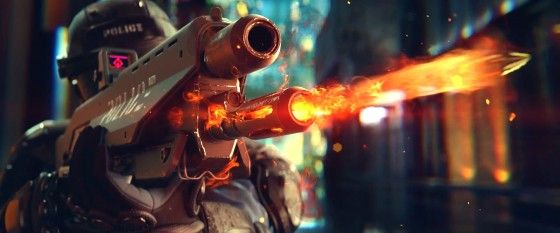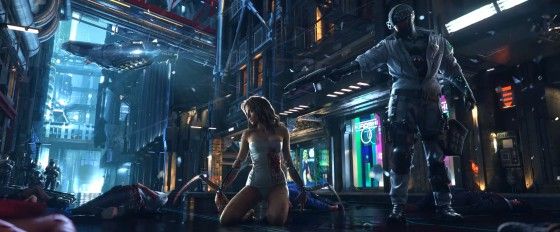 CD Projekt: Don't fuck this up (please), and there's a good chance I'll love you forever. We'll be just like Bella and Edward, but slightly less creepy… maybe.