One of my favorite cars to make its debut at the 2013 Detroit Motor Show was the C7 Corvette Stingray coupe, now a year later, Chevrolet debuts the hotter version of the original American sports car, the 2015 Corvette Z06 Stingray.
I was already a big fan of the Stingray coupe, based on pictures alone, I have yet to see the car in person; so it's no surprise I already like the Corvette Z06 Stingray.  In Z06 form, the Stingray gets an even sportier look; the bodywork includes a carbon fiber front lip spoiler, rear spoiler, and side skirts, a wider body, and bigger wheels.  The front fenders are 2.2" wider and the rear fenders are 3.15" wider than the standard Corvette Stingray.
The Corvette Z06 Stingray may look cool on the outside but it also packs a punch under the hood.  The C7 Z06 is powered by a supercharged (1.7L Eaton R1740 TVS supercharger) LT4 6.2 liter V8 engine with direct injection; it produces over 625 horsepower and 635 pound-feet of torque.  Power is sent to the rear wheels via a 7-speed manual or 8-speed automatic gearbox with steering wheel mounted paddle shifters.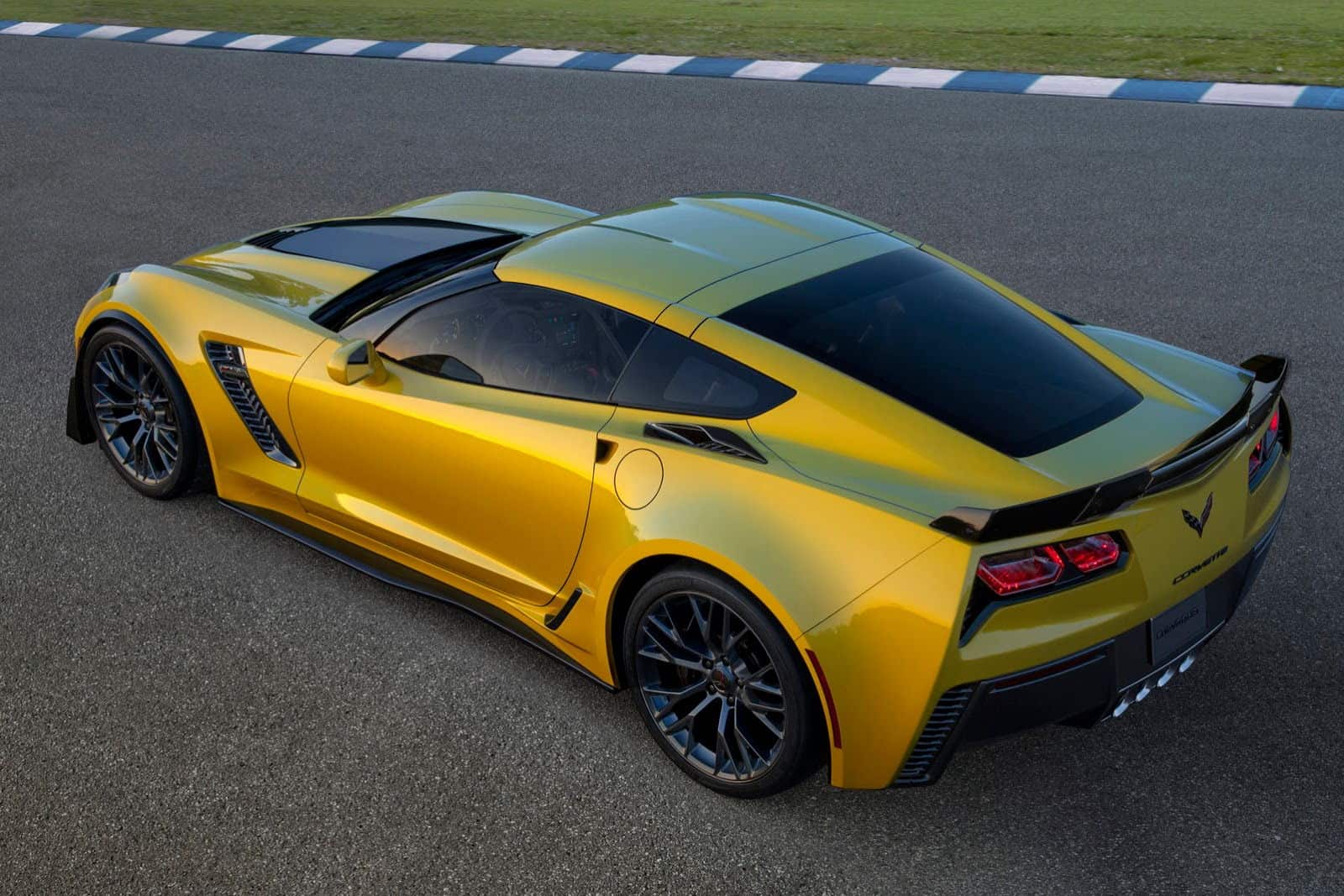 For stopping this powerful sports car, Brembo brakes were used with 14.6" rotors at all four corners with 6-piston calipers at the front and 4-piston calipers at the rear.  Step into the Z07 track pack and the brakes are upgraded to ceramic rotors measuring 15.5" at the front and 15.3" at the rear, these brakes weigh 23 pounds less than the standard Z06's brakes.  The brakes are wrapped in P285/30 ZR19 front and 335/25 ZR30 rear Michelin Pilot Sport tires.
GM hasn't provided any performance figures but I'm sure this thing will be able to keep up with European sports cars with a price that's sub $100,000.  Via: Chevrolet
2015 Corvette Z06 Stingray Photo Gallery