BMW has recently been showing off some electric concept vehicles, we wrote about the sexy looking BMW i8 Spyder concept last year; never bothered with the concept i3, which they've been teasing for a while.  Now that it's officially a production model, well, here we are…
The i3 will go on sale in the spring of 2014 with a starting price of $41,350 in the United States, not including any incentives offered by local government and destination fee of $925.
The BMW i3 is not the prettiest thing on the road, it's not too bad but considering the price, they could've made it look a little nicer; and as Peter Schreyer (Kia's chief designer) says, it doesn't cost extra to design/produce a nicer looking car.  The i3 looks like a small minivan/hatchback thing with two regular doors at the front and the rear doors that swing backwards (like the Mazda RX8).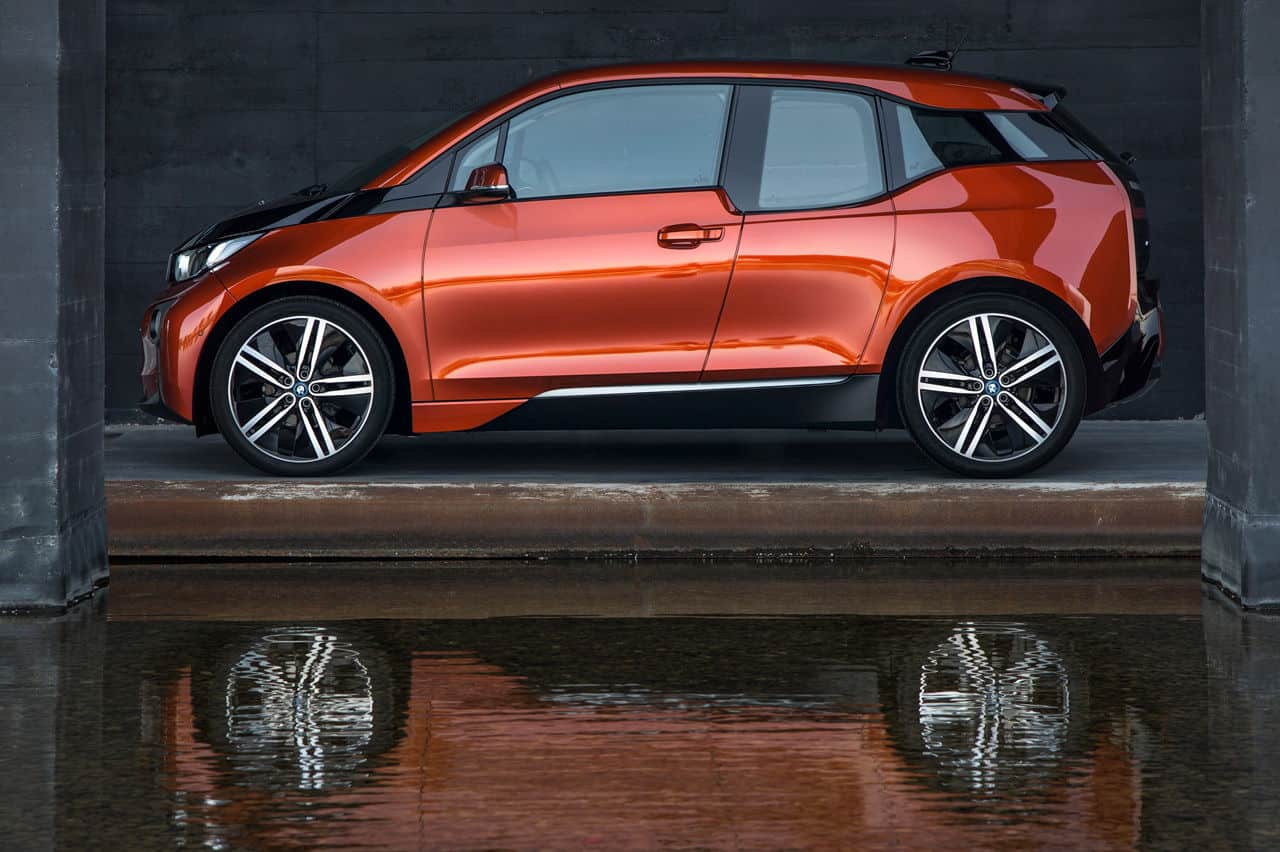 At the heart of the BMW i3 is a 22-kilowatt lithium –ion battery pack that weighs 450 pounds, mounted right in the middle of the car; the entire car weighs around 2,700 pounds.  According to BMW, the i3 has an 80 – 100 mile range in every day driving conditions.  The batteries can be fully charged in three hours with the standard charger and in 30 minutes with the SAE DC Combo fast charger.  BMW also offers an optional 34 horsepower, two-cylinder 650 cc generator that charges the batteries, if the i3 were to run out of juice.
The electric motor that powers the rear wheels is mounted at the rear and produces 170 horsepower and 184 pound-feet of torque from 0 rpm.  The BMW i3 accelerates from 0 – 60 mph in a respectable 7.0 seconds with a top speed of 93 mph.  Via: BMW