Last year, I spent a week in Berlin, Germany, to see the sights, explore, and, most importantly – do some bar hopping. I'm half German, and I've been to Germany on a number of occasions, but this was the first time I had been to Berlin, and I wanted to make the most of it. Though the architecture of Eastern Berlin left much to be desired, some of the bars and clubs were absolutely amazing. Today, I'm going to tell you about my favorite so far: Arena Club.
Located in the Alt-Treptow district of Berlin, the Arena Club is a massive, old bus depot, built in 1927 for the Berlin Transport Authority and converted in 1993 for "cultural purposes", i.e., live shows, dancing, and drinking.
The scale of the place is absolutely massive, with a wide, tall, open central area and a number of surrounding rooms to explore and get lost in. I was already drunk by the time I arrived at the venue, which made exploring all the more enjoyable.
Arena Club Gallery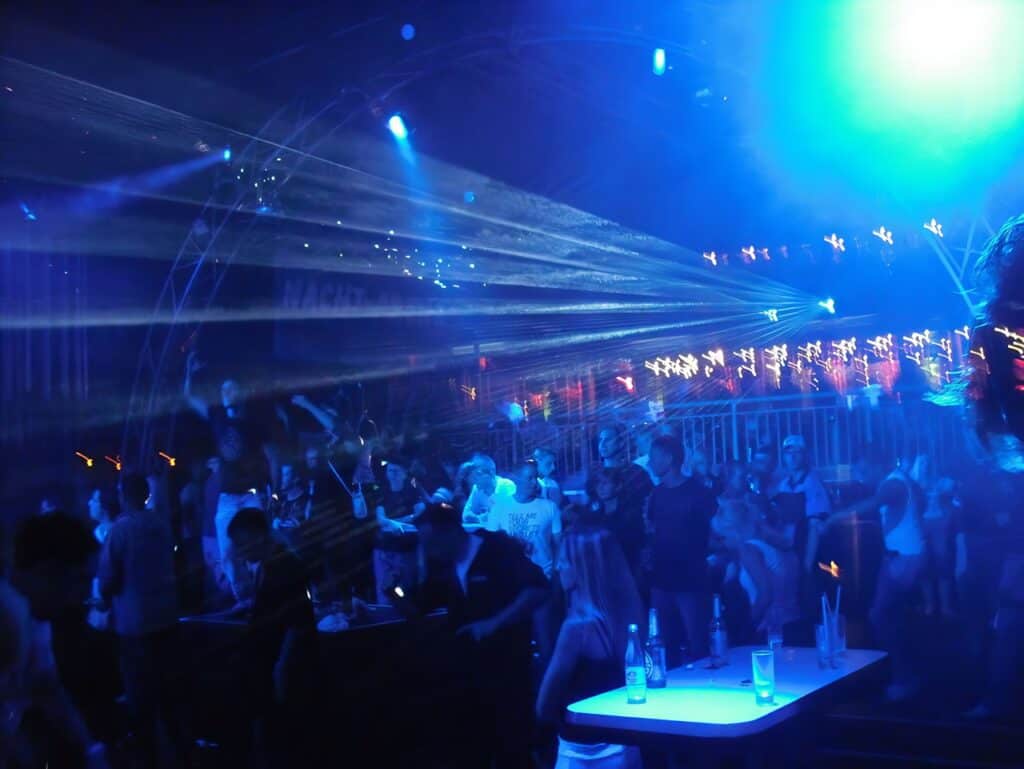 Electronic shows like this are a common occurrence at the Arena Club. You can't really see it in this particular photo, but the massive main area means that artists can pack a ton of fans in one place, making for some incredible shows. When I was partying here, Boy George was spinnin' like it was 1985, and it was pretty amazing. He seems like just the type of person who would go on a cheap beer tour with someone.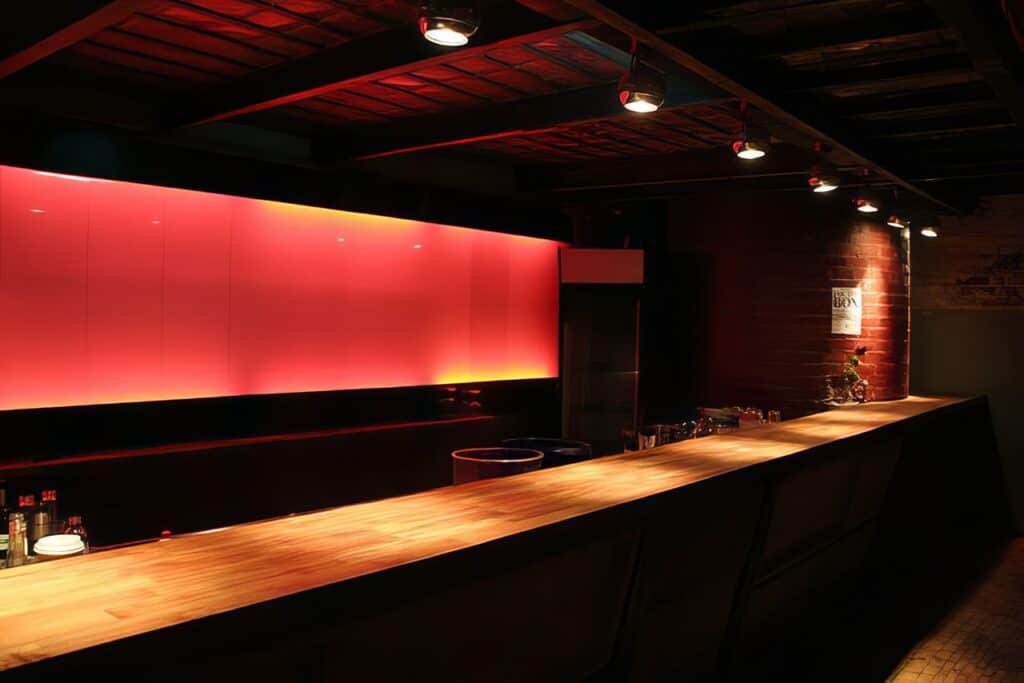 This is one of the many bars adjacent to the massive central area. If you enjoy being crushed and packed into a room full of hilariously drunk people, these smaller rooms will be an amazing experience for you. Depending on the room you're in, DJs will be playing different types of music, and the vibe can vary dramatically as you walk around the entire site.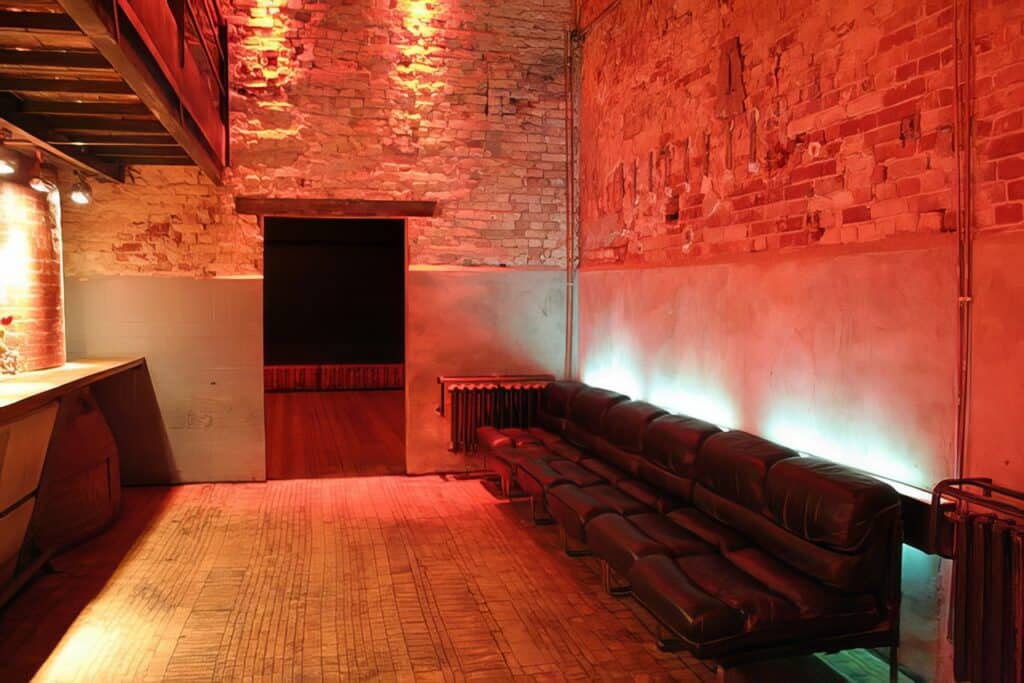 Seating is at a bit of a premium, though some rooms have more than others. Get a lot of sleep before you go because you're probably going to be doing a whole lot of standing or dancing while you're here.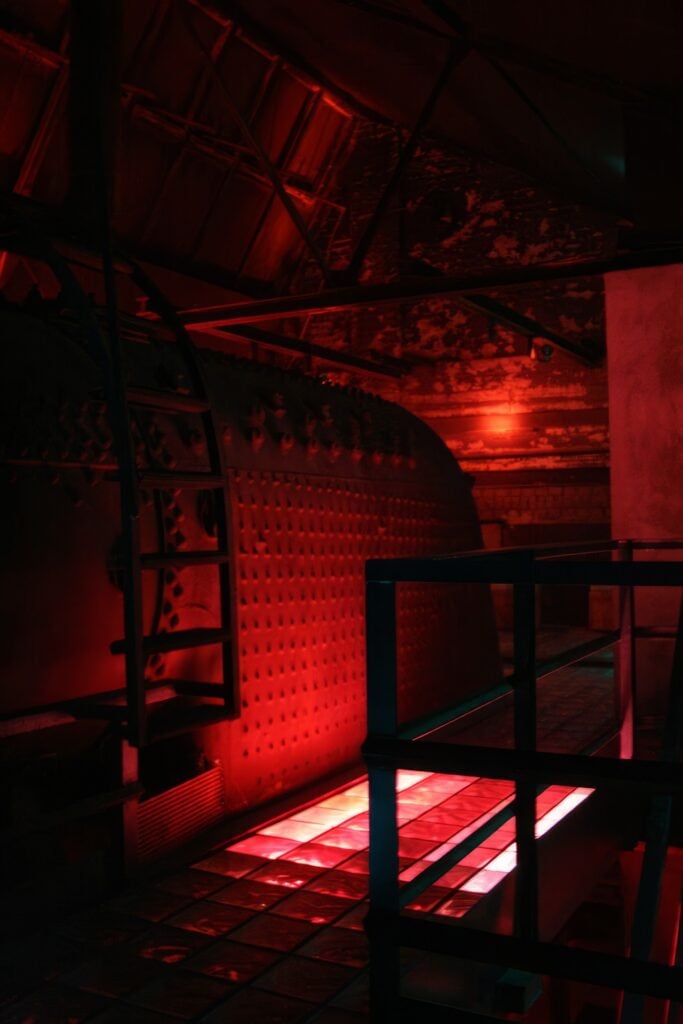 This is the boiler room, and in case you're wondering, yes – you can actually climb inside this thing. Having said that, every time I opened the door, there were people making out inside, so your mileage may vary. I mean, hell… that scenario might be a good opportunity for you. At the very least, you can climb on top and peer in awkwardly at the people inside.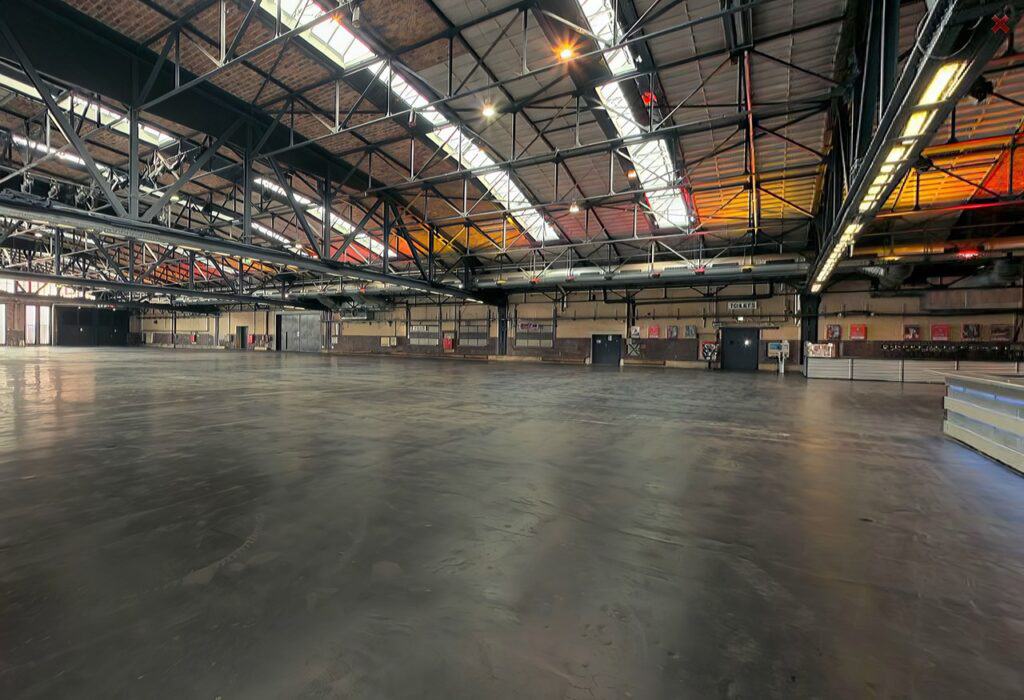 This is the main area pictured earlier, this time without flashing lights and drunk people. As I said, it's absolutely massive, and I've seen this place nearly filled to the brim. You can just see the edge of another bar on the right side of the photograph. Depending on the event, all sorts of props are set up in here.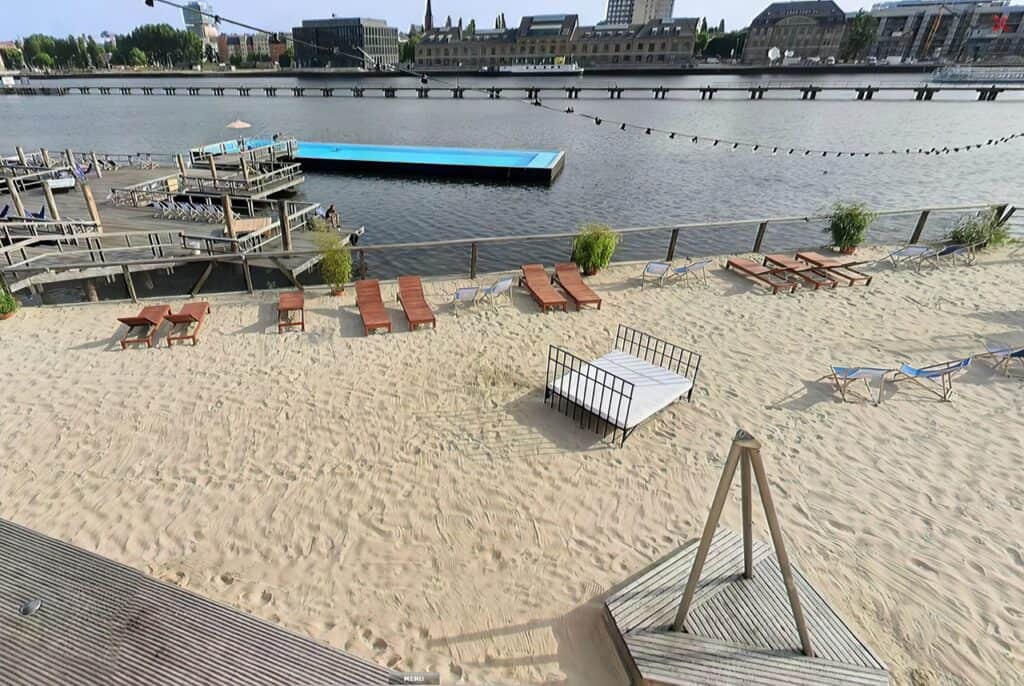 Did I mention that Arena Club has its own beach? Well, it does, and it's pretty damn awesome too. Imagine this place at night, great music playing, tiki torches illuminating the faces of the people dancing… drinking, merriment. For a moment there, I almost thought I was in Mexico. It was only the cacophony of German dialogue that snapped me back to reality.
Arena Club Video Overview
I've shown you bits and pieces of the entire complex, but it's tough to tell how large it is from the photos. I realize I keep saying that, so instead of repeating myself, I suggest you have a look at the following promotional video. The video pans all around the complex and shows the many rooms and many types of shows and activities that Arena hosts. I've only covered the bar and club aspect of the place, and in truth, they offer so many other options, from swimming to roller derby.
Now, I could go on and on, but instead, I suggest that if you have the means to do so, you simply visit the place and see for yourself. Flying into Europe is a lot less expensive than it used to be, and so are accommodations. A few minutes of browsing around can save you a lot of money on lodging – money that would be better spent on enjoying Berlin and awesome places like The Arena Club.
If you're looking for more information on the venue, head over to their official website or check out their Instagram page for more photos. It's in German, but the navigation is straightforward enough. Besides, that's what online translators are for.