As far back as I can remember, I've owned products made of leather. No, not whips or butt-less leather chaps, but strong bridle leather wallets and belts crafted lovingly by people who are masters at their craft. Like any other man-made thing, I respect the skill and effort that goes into making something awesome, and wallets are no exception. Every so often though, I find my eyes wandering. I'll see a canvas wallet, it's outside artfully adorned in one of hundreds of patterns of my choice, or a rubber wallet, strong, flexible, and water proof. What I hadn't seen before, though, was a carbon fiber wallet.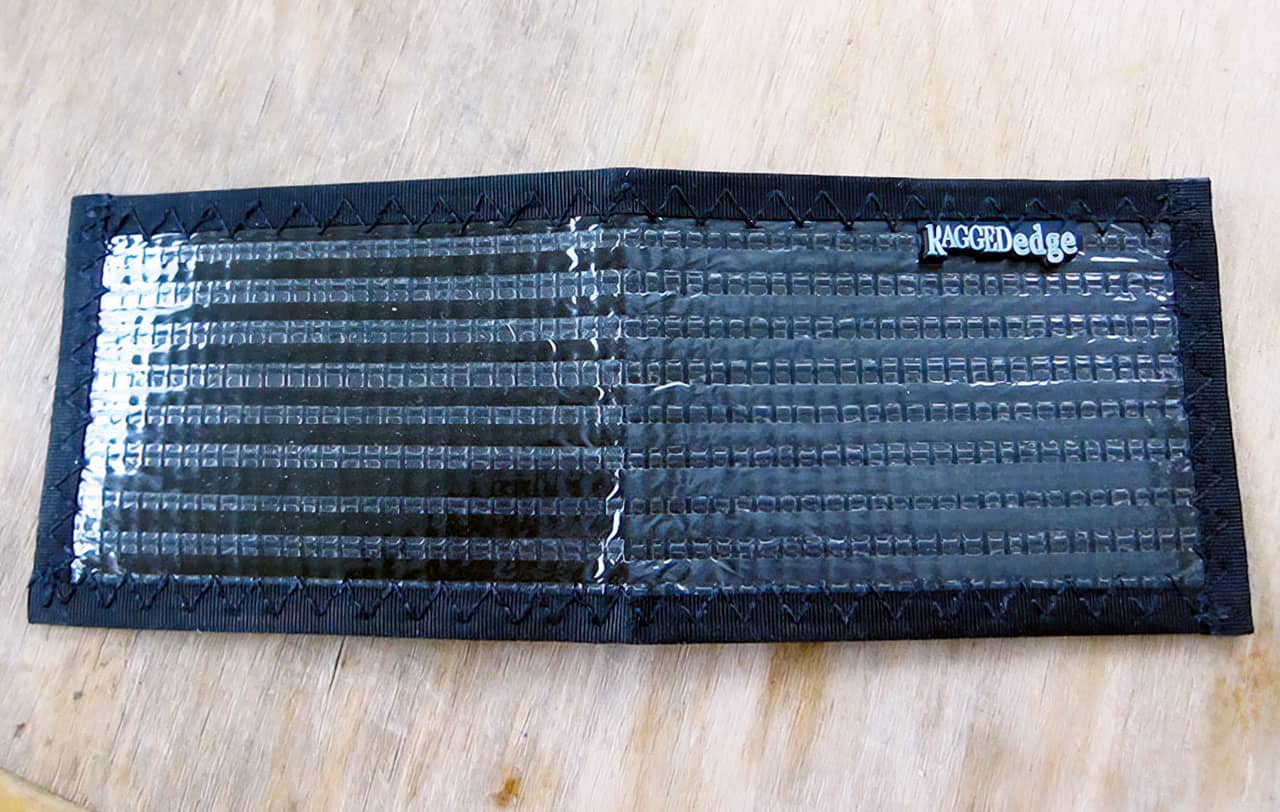 A few months ago I decided that I would start looking for a new wallet. I have a beautiful Tanner Goods bifold, but it's been well-loved, and I got this idea in my head that I should expand my horizons and try a wallet made of something else. What I found was a small company called RAGGEDedge. There are thousands of "hand-made" wallet manufacturers the world over, but what fascinated me was that they make wallets made of sail-cloth material; specifically, carbon fiber – a material I associated with many things, but never a wallet.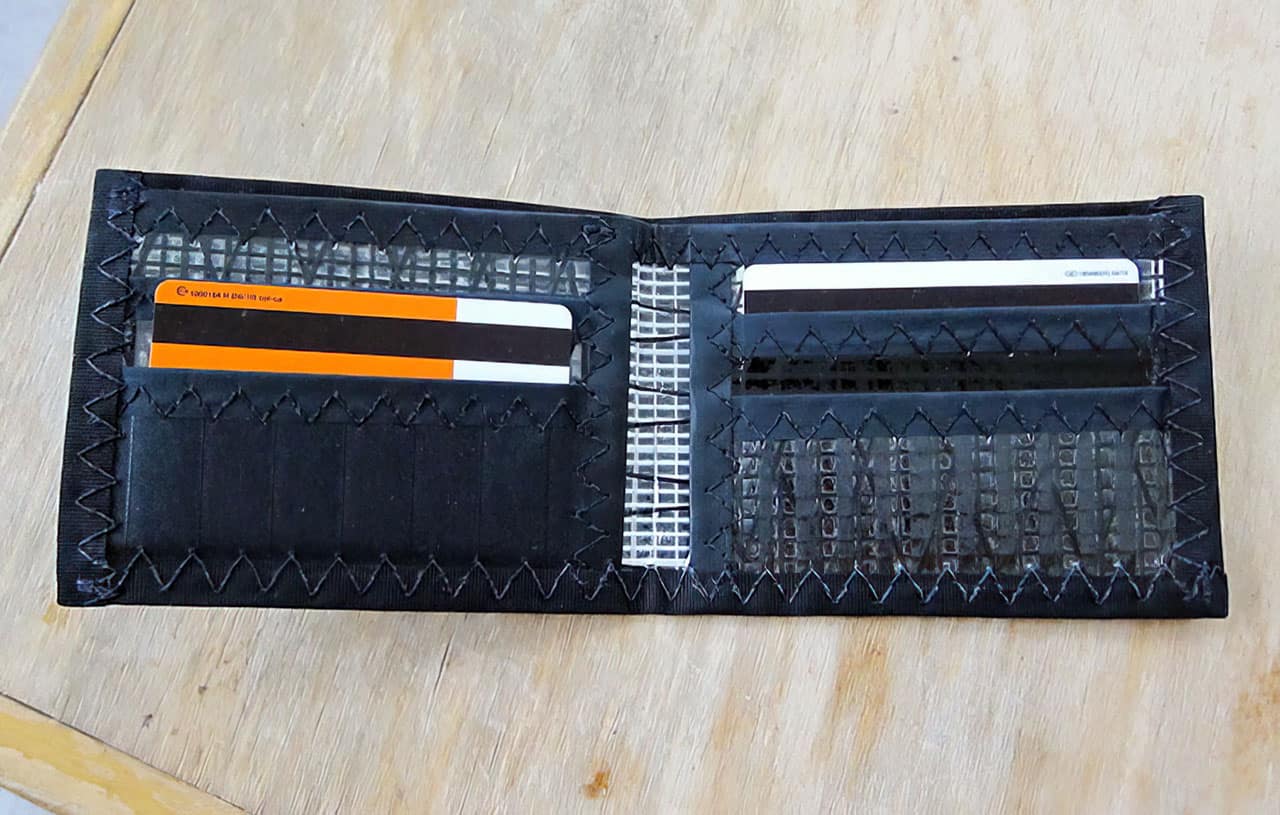 What I Like About The Carbon Fiber Bifold Wallet:
The wallet is slim and lightweight. After having carried a moderately heavy leather wallet for years now, I found myself periodically checking my back pocket to make sure I didn't lose or forget my wallet.
RAGGEDedge struck a good balance between size and functionality. There are 4 slots for cards (which comfortably hold 2 cards each), as well as a cash sleeve, and two other compartments tucked away behind the card slots for miscellaneous things, such as receipts.
The materials are durable and the stitching is extensive, using heavy cord. Given that the wallet is primarily constructed from sheets of carbon fiber, I have no doubt that I would abuse the hell out of it with little effect on the wallet.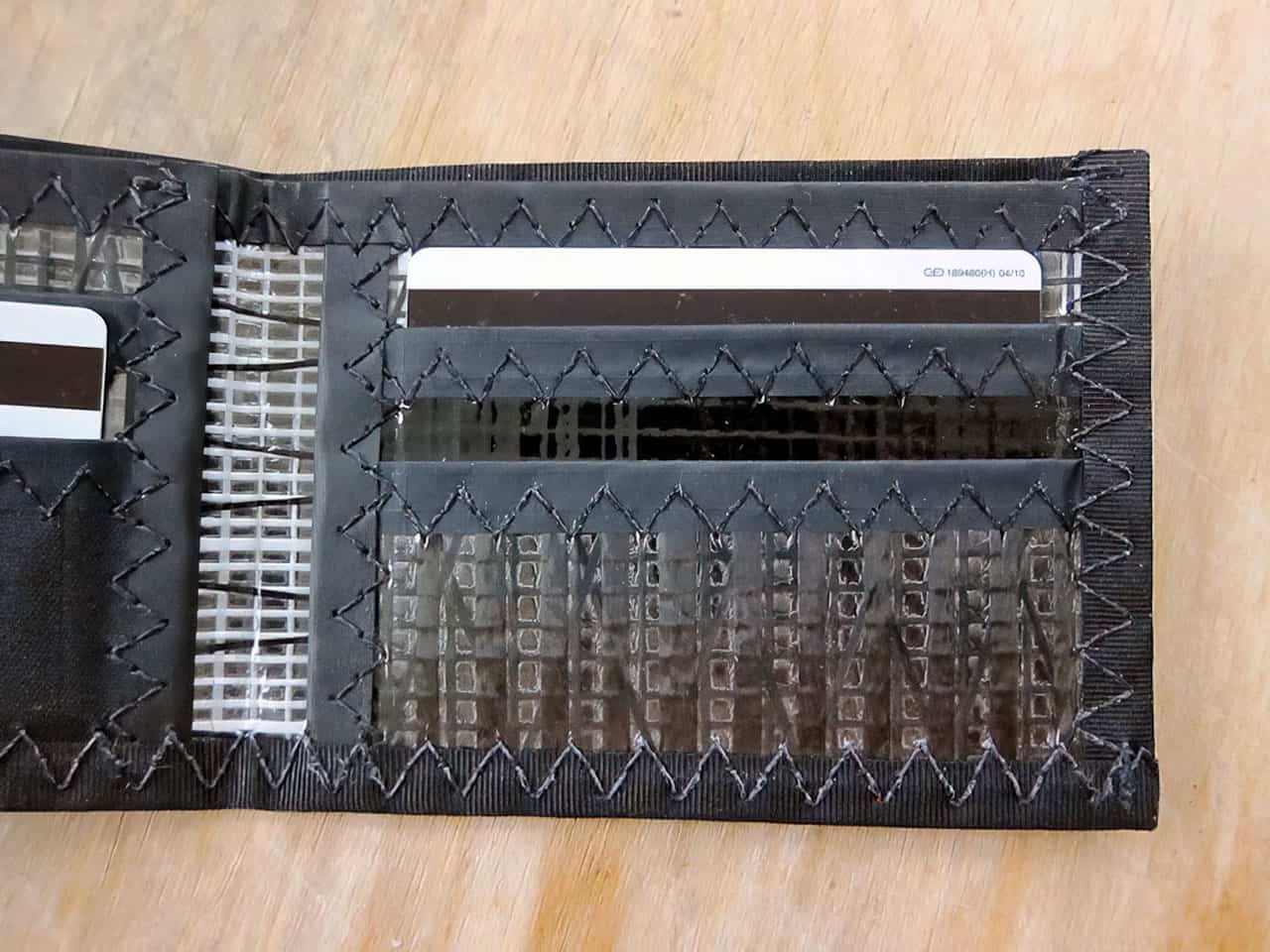 What I Dislike About The Wallet:
The front of the wallet sports a rubberized, sewn on RAGGEDedge logo. I dislike this for two reasons, one being aesthetic, and one being of a practical nature. I find that the logo looks cheap, and this cheapens the look of the entire wallet. Secondly, since only one edge is sewn down, the logo itself gets caught on things, such as the inside of my pocket. I find this very annoying all around.
The zig-zag switching is strong, but tacky looking. It looks like something you would see on a dollar store accessory.
My main issue with this wallet is one of aesthetics, not functionality. The wallet is strong, well constructed, and easily holds all my cards, cash, and any other sheaf's of paper I collect over the course of a week. However, being that I'm vain and looks are important to me, I really imagine this wallet being a permanent fixture of my wardrobe. Every piece of clothing, every accessory, and everything we wear reflects our personality, and I just don't feel like the RAGGEDedge Carbon Fiber Wallet represents me very well.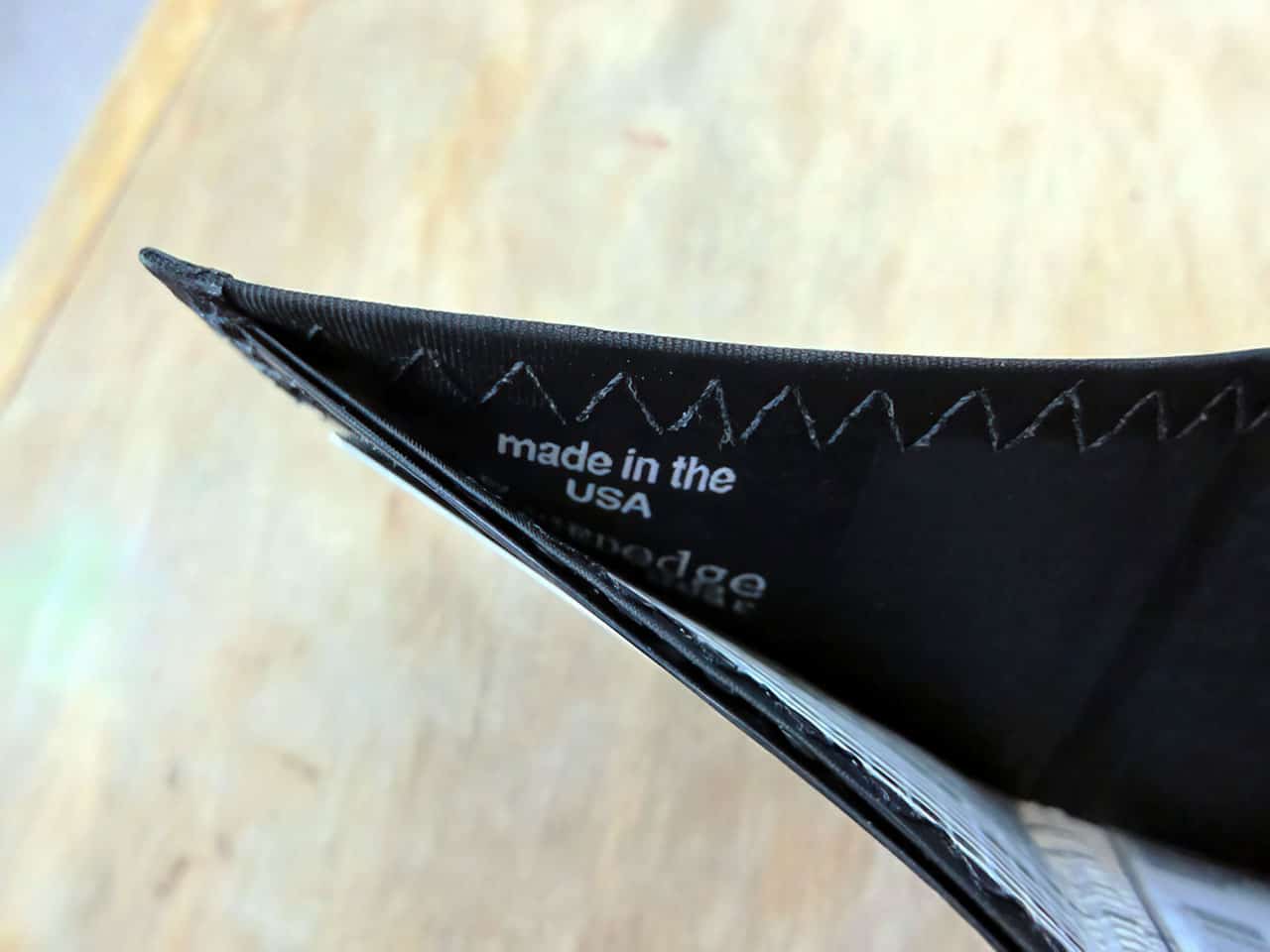 You can purchase the RAGGEDedge Carbon Fiber Bifold Wallet for $45 USD on the official RAGGEDedge website.