I recently reviewed the 2021 Nissan Sentra SR with a 6-speed manual. Since my review last September, Nissan has added a few extra trims to the Sentra. One of the new trims is the 2022 Sentra SR Midnight Edition, and that is the car that's the subject of this review. I'll go over what is included in the Sentra's "Midnight Edition" package and compare it to the Sentra SR I reviewed last year.
The price for the Sentra SR has increased by $1,000 over last year, now starting at $23,898 for the manual transmission and $24,998 for the CVT equipped car; adding the CVT now costs $1,100 more compared to $1,300 last year.
The Sentra SR Midnight Edition starts at $25,598 but it comes standard with the CVT, so in essence, the price increase over a regular SR is $600. So, what do you get for those extra $600? $600 is not much money in today's inflation-filled world, so don't expect to get too much with it. The 2022 Nissan Sentra SR Midnight Edition gets a blacked out-front V-Motion grill, as opposed to the chrome one on other trims. And I think that's about it.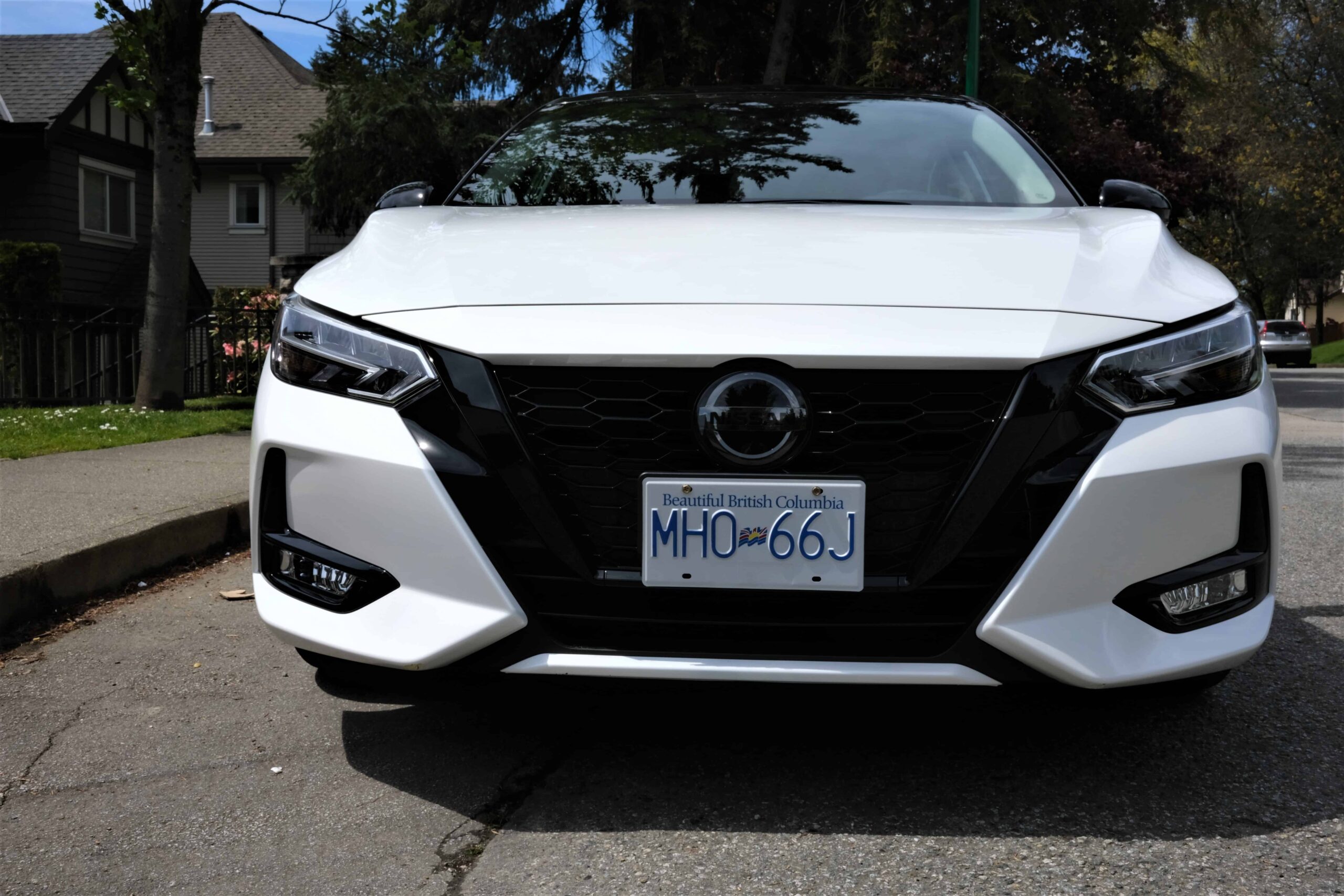 So, is it worth it to buy the 2022 Nissan Sentra SR Midnight Edition over the regular Sentra SR? It depends on how much you like the black grill. I personally liked the color combination of the white body paint with blacked out trim and $600 isn't that much money, so I probably would go for it if I was already looking at the regular SR trim.
Other the aforementioned "change", everything else on the Sentra SR Midnight Edition is the same as the Sentra SR we reviewed last year, so head on over there for more details.