The most manly accessory you can wear won't cost you a penny: the moustache is every man's best friend- dogs have nothing on a well groomed, stylish 'stache. "But Unfinished Man," you say, "I don't know what type of moustache I should grow!" And, as per usual, we have all the answers you'll need. If you're a classic kind of guy,  The American Mustache Institute's Style Guide is for you. But you probably need to see some examples before you decide on your favorite, so we found this handy guide, conveniently demonstrated on one of the manliest guys around: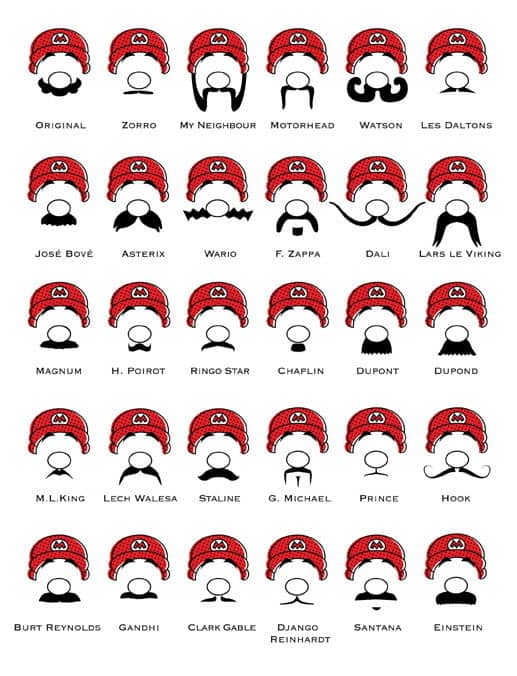 For our more tech savvy readers, we've also got the UnfinishedMan's Guide to Moustaches in the Digital Age:
If the Typestache is for you, explore some other hilarious styles here.
(Photo by Thos Ballantyne)