When I was younger, I remember my sister rolling her eyes when I would take over the TV and switch the channel to the Discovery Channel to watch shows about the world's biggest construction vehicles: gigantic earth moving machinery and equipment. When I show her this article, I'm certain she'll be doing the same thing. Here at Unfinished Man, we don't just love passenger vehicles – we're fascinated by all vehicles… or at least I am.
My old man is a mining engineer by trade, so that might explain why I have a thing for over-sized mining equipment and machinery. I've never seen these massive trucks and excavators in person, but I've seen pictures of my dad standing next to them and remember him being not even the height of the tires on the dump trucks. Below, in no particular order, you will find some of the biggest dump trucks, excavators, trencher, and telescopic cranes in the world. As I'm sure you'll agree, they're pretty impressive.
A Look at the World's Biggest Construction Vehicles
Hitachi EH5000ACII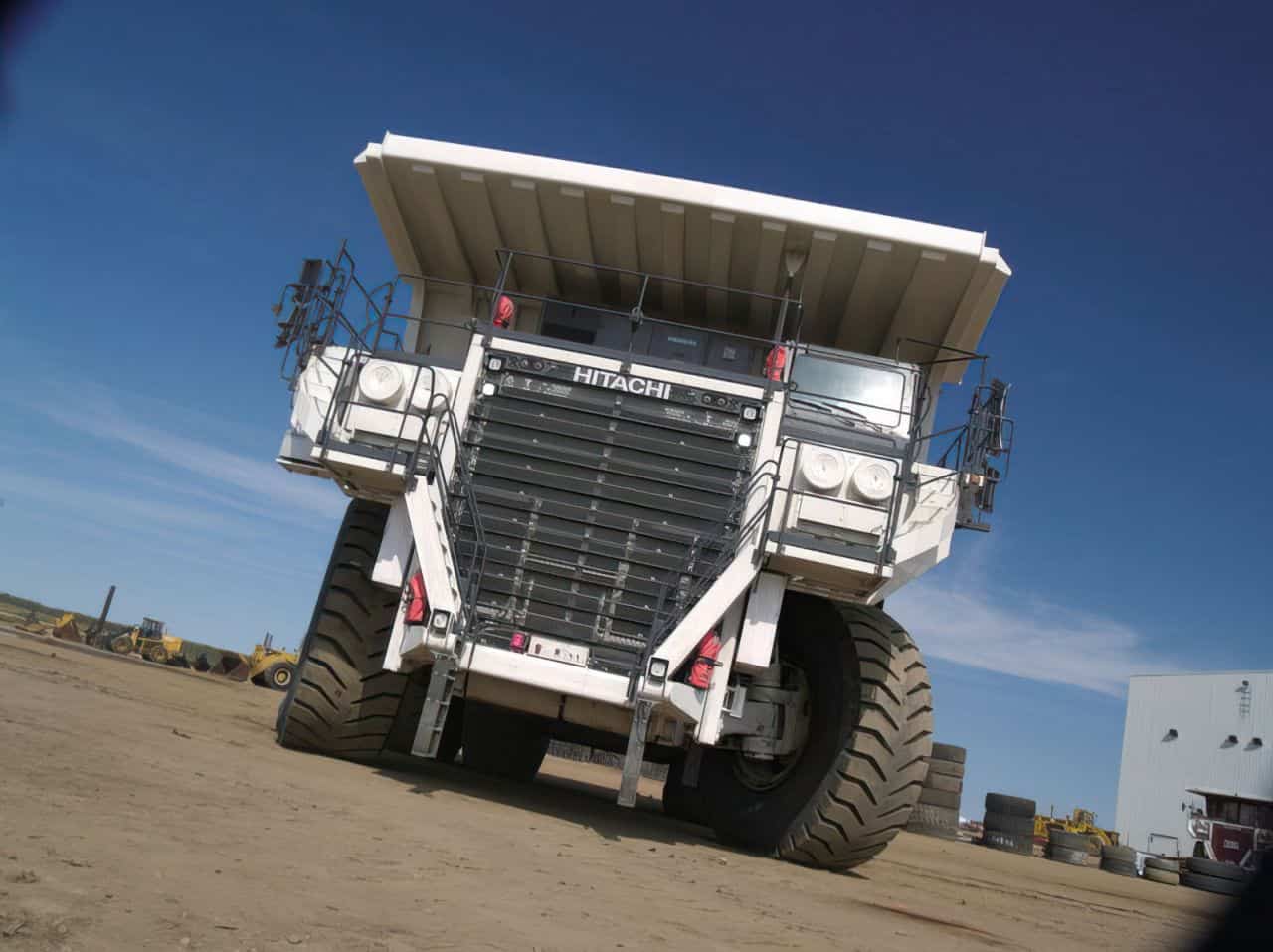 Hitachi Euclid EH5000 – 2,700 hp / 316 tons
Engine: MTU/DD 16V-4000
Cylinders: V-16
Displacement: 76.3L
Power: 2,700 hp
Top Speed (loaded): 41.6 mph
Body Height: 23 ft 6 in
Body Length: 47 ft 4 in
Turning Radius: 49 ft 6 in
Fuel Capacity: 1,000 gal
Curb Weight: 235 tons
Gross Vehicle Operating Weight: 582 tons
Maximum Capacity:316 tons
The Hitachi EX8000 Series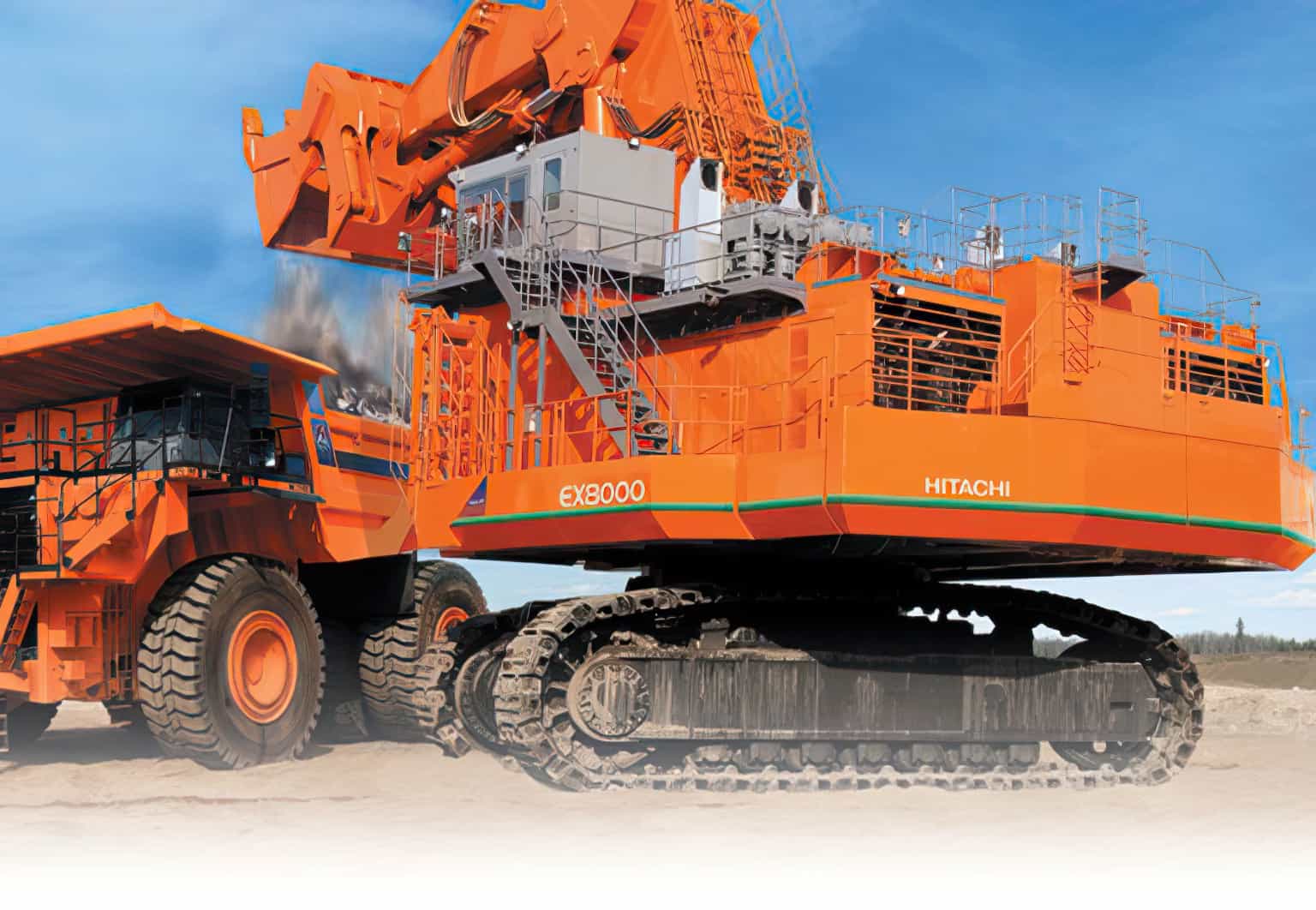 Based on the Hitachi EX3600, the EX8000 is Hitachi's biggest excavator which now has more features than ever before. Improvements include a new Tier-2 Cummins engines, a widescreen color LCD multifunction monitor, and an improved Machine Information Center which now measures 58 vital functions of the vehicle, compared to the 12 from the previous model. The EX8000-6 also has a large utility space in the back of the cab which is big enough for a refrigerator and a table. Owners can also download critical field data to their office for remote field monitoring thanks to the Hitachi Global e-Service.
The Liebherr T 282B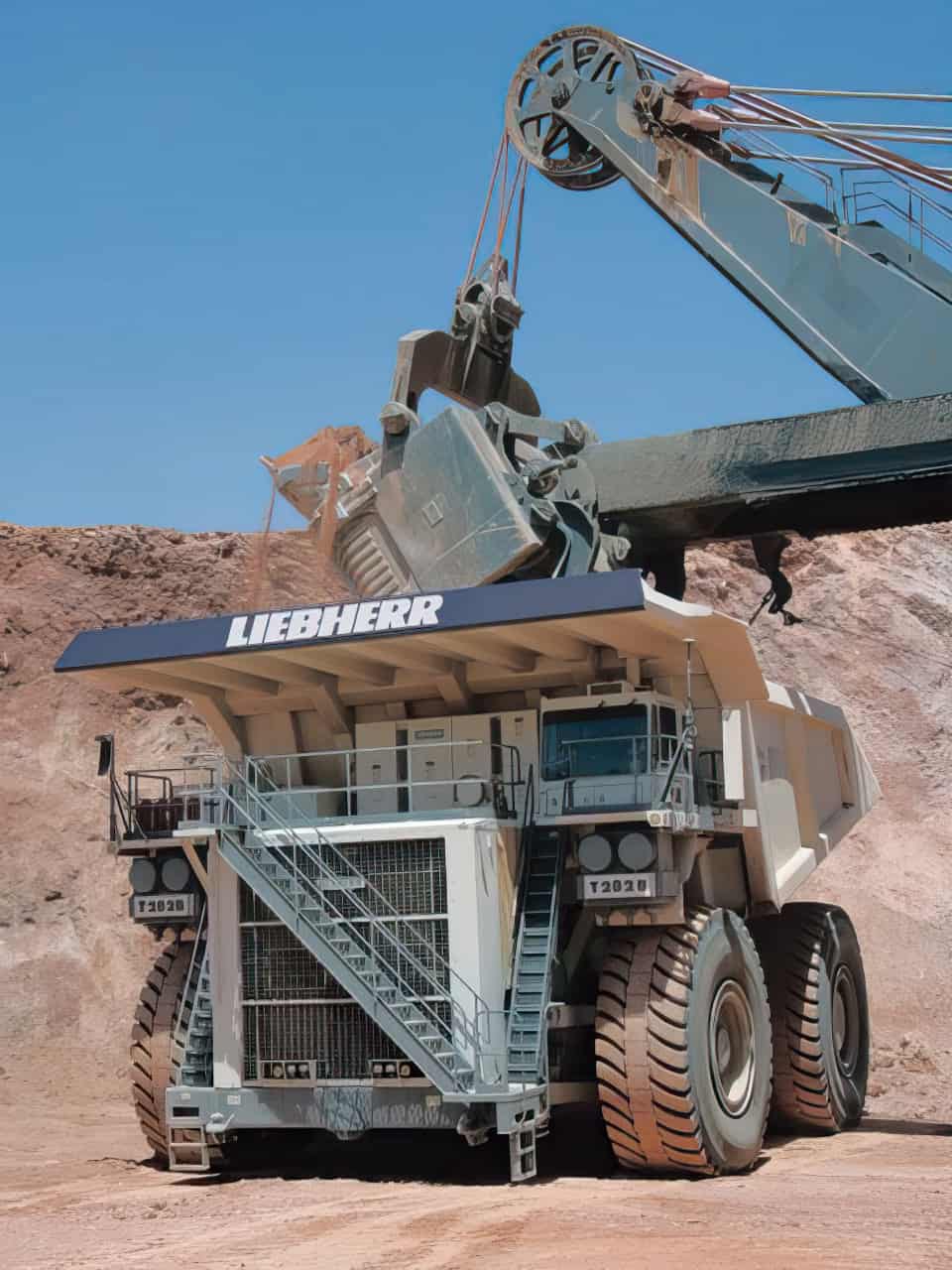 Talk about junk in the trunk. This massive Liebherr dump truck's gross operating weight is an astonishing 652.5 tons and runs on 20 cylinders with a top speed of 40mph!
Liebherr T 282B – 3,650 hp / 400 tons
Engine: MTU/DD 20V 4000
Cylinders: V-20
Displacement: 90L (5,490 ci)
Power: 3,650 hp
Top Speed (loaded): 40 mph
Body Height: 25 ft 9 in
Body Length: 50 ft 3 in
Turning Radius: 61 ft
Fuel Capacity: 1,250 gal
Curb Weight: 252.5 tons
Gross Vehicle Operating Weight: 652.5 tons
Maximum Capacity:400 tons
LeTourneau L-2350 Front End Loader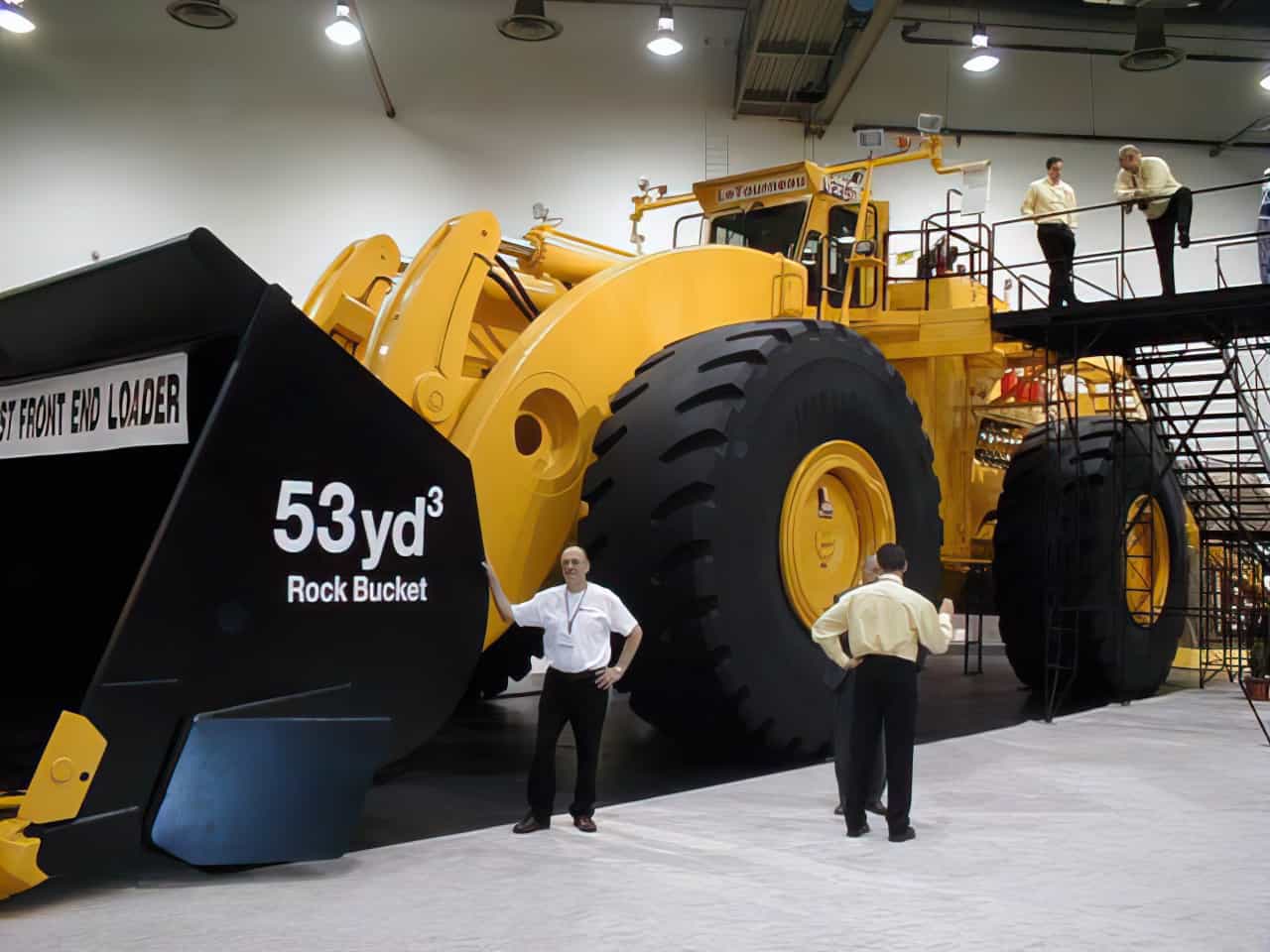 The L-2350 is the world's biggest rubber-tire front loading vehicle of its kind, with a bucket large enough to fit a few pickup trucks in. The operator stands two stories off the ground while operating the 2,300 horsepower machine, capable of lifting up to a 160,000 pounds. The huge bucket can extend as high as 44 feet in the air.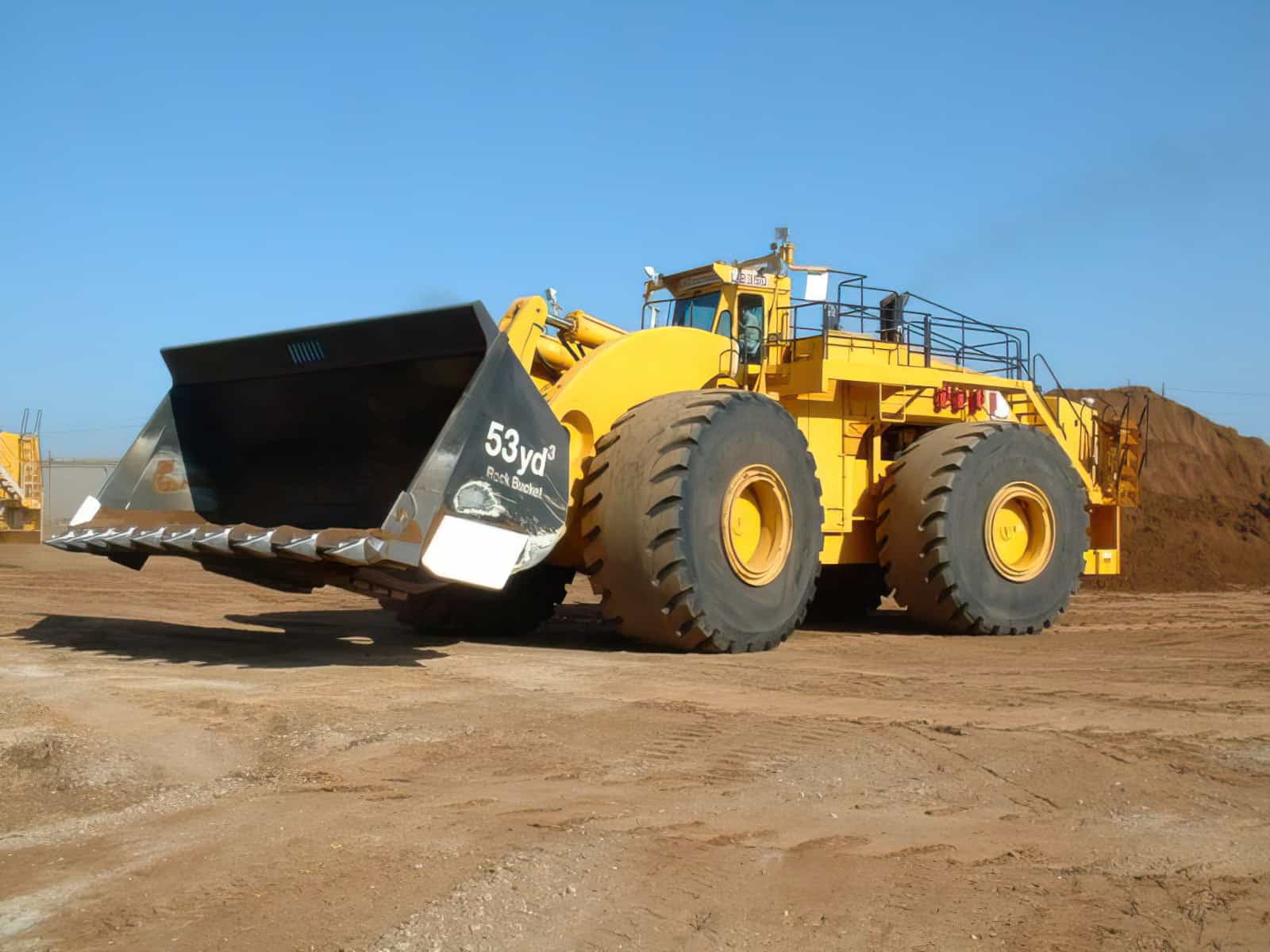 Liebherr LTM 11200-9.1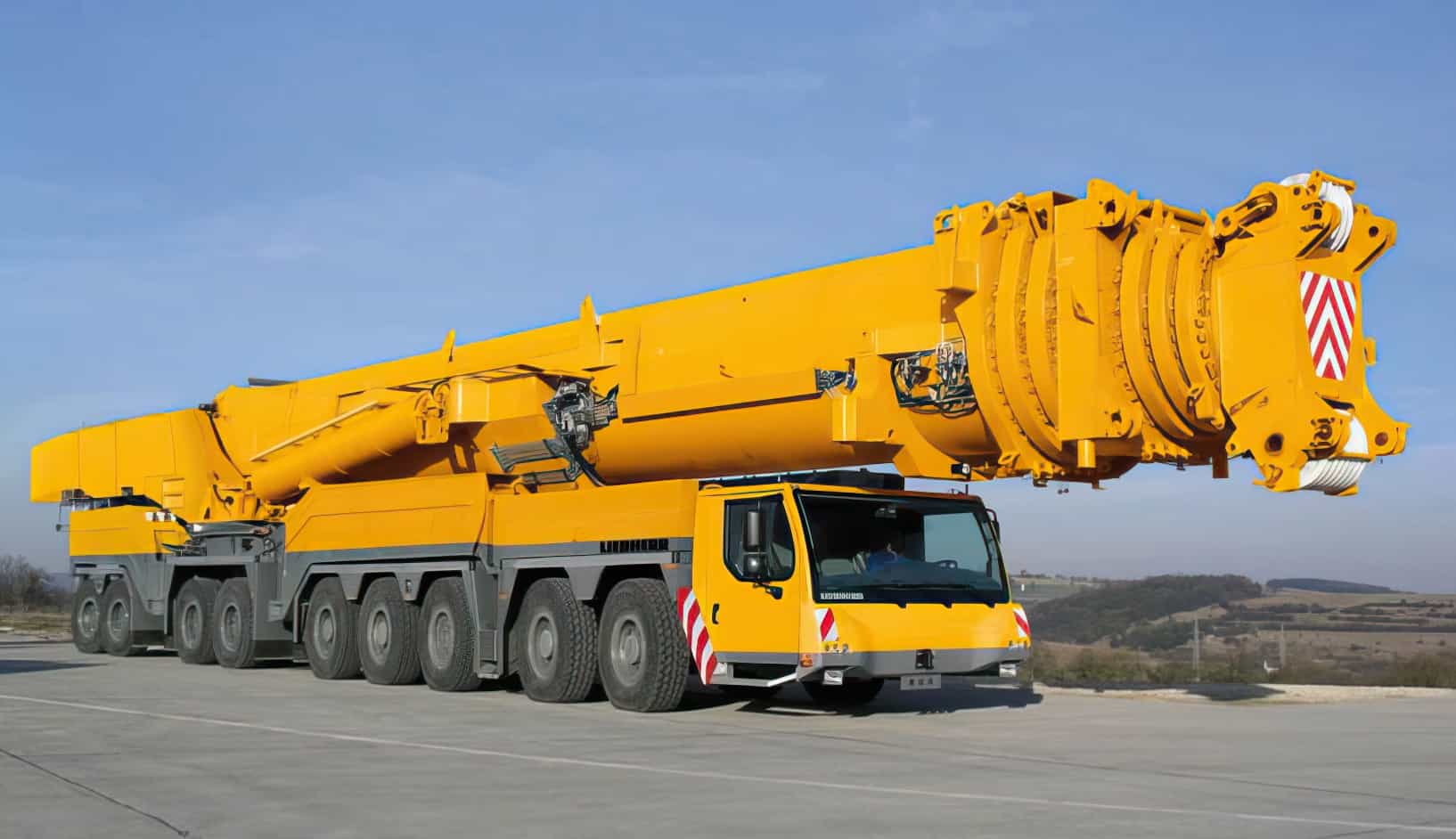 Nope, that's not a Russian ballistic missile. What you see above is a telescopic crane by Liebherr. Capable of lifting up to 1,200 tons while its boom extends to 100 meters long with up to 126 meters of additional lattice. This heavy duty crane rides on a nine-axle suspension capable of doing just about any job thrown its way.
Krupp Bagger 288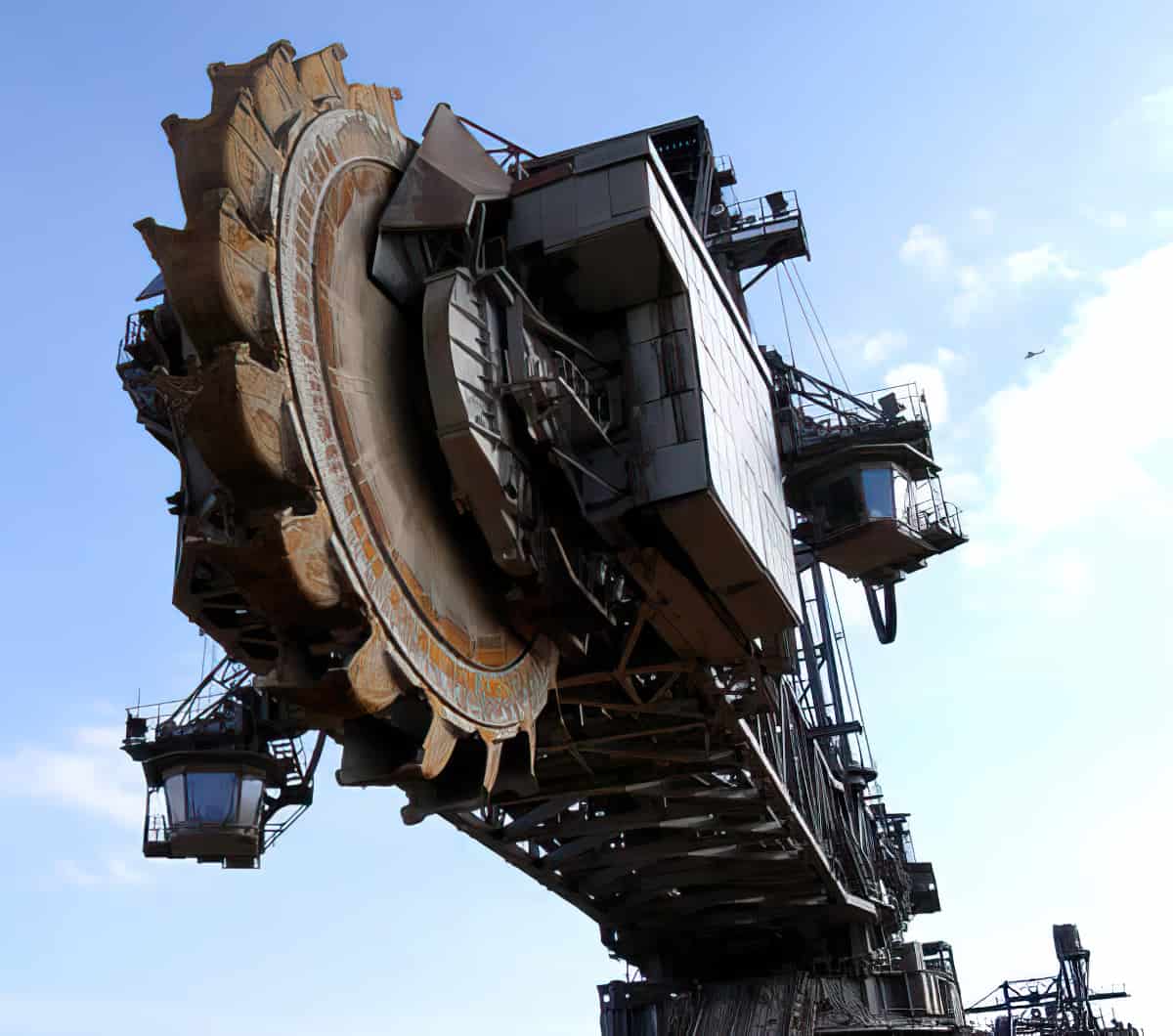 The Krupp Bagger 288 is probably one of the biggest construction vehicles I've ever seen. This German built mobile strip miner weighs in at 13,500 tons, and is 721 feet long and 315 feet high. It is capable of clearing an area the size of a football field, three stories deep in only one day. Now that's a lot of dirt!