Why is Escape from Tarkov So Popular all of a sudden? Over the past few weeks, I've seen Escape from Tarkov come up repeatedly on Reddit, Twitch, and in the general nerd population of people I associate with daily.
Tarkov has been in Early Access for years, so I wondered why everyone is talking about this now. Has something major changed in the game, or did a popular streamer start playing, and everyone decided to hop on the bandwagon?
Depending on who you ask, it's a little bit of both. A major update was released recently, and a few streamers started giving away free stuff for watching them… or something.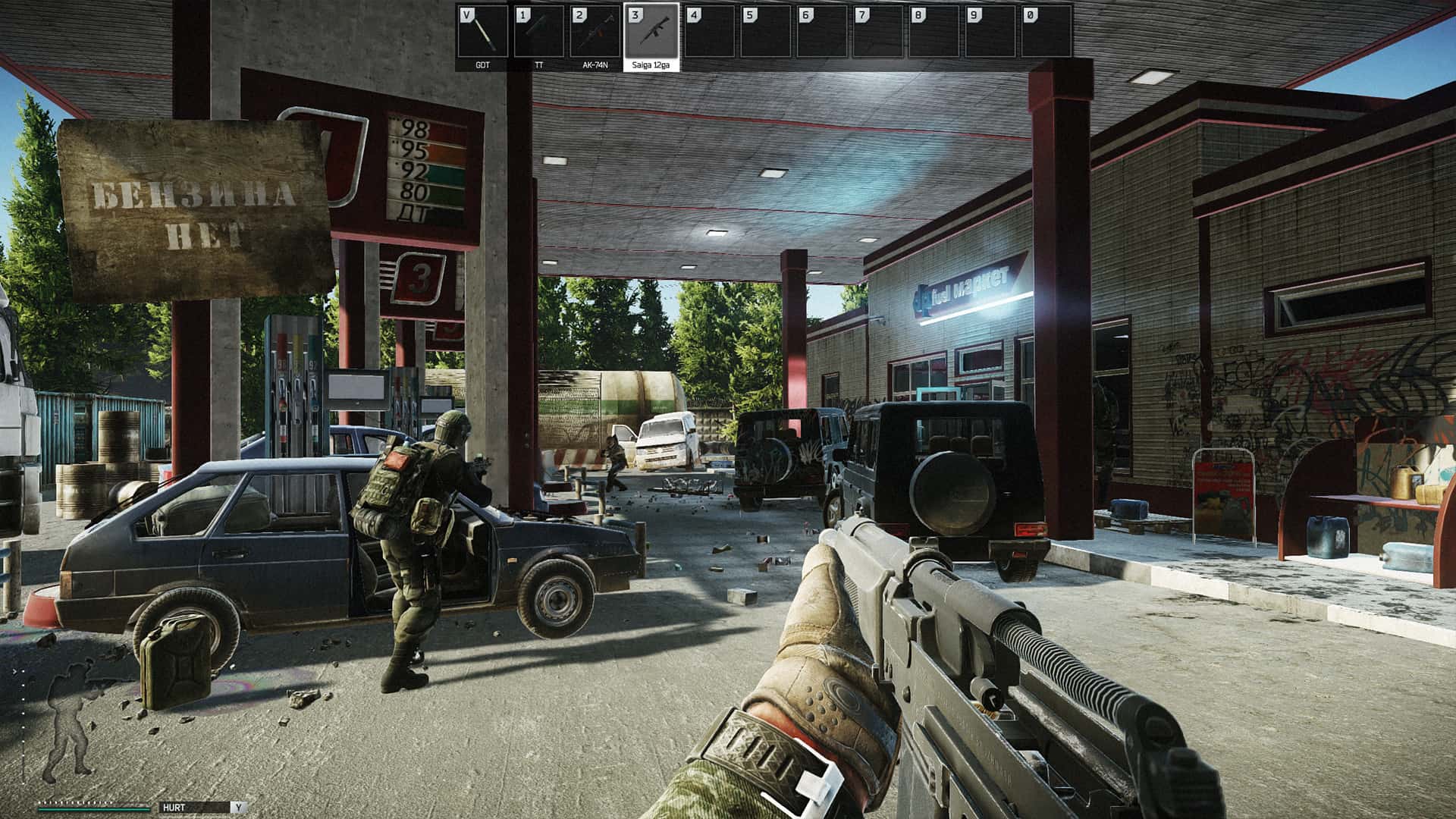 To be honest, I don't care, but this inspired me to finally pick up (another) copy of the game and give it a try after all these years. As to why I purchased two copies, more on that later.
Why Do People Play Tarkov?
What I really mean to discuss here is why Tarkov is popular in general, not just recently, and why anyone would choose to play it at all.
Simply put, Tarkov is punishing. In fact, it's probably the most punishing game I've ever played, right up there with something like, say, Ninja Gaiden or Dark Souls in terms of pure frustration.
After having played for the past few days, I kind of get it… but not really. In many ways, it seems like a hardcore version of PUBG. The graphics are much better, and weapon handling feels fantastic. Still, the developers made many completely bewildering decisions, such as not including maps in the game or actually explaining how to play.
Instead, they expect you to load up their website and either memorize the map, keep it on a second monitor, or print out a copy. And for the rules of the game? You better get ready to spend many hours on Reddit and YouTube learning the ropes.
People say this is just one of the hardcore elements, but I say, no, that's not hardcore; that's very stupid.
The list goes on and on, too, with an endless collection of rough edges, seemingly designed to deter players from actually buying the game.
And yet people keep buying it…
So, Why is Escape from Tarkov So Popular?
Why do you think that Escape from Tarkov is so popular? Love it? Hate it? If you've played the game or just watched a few videos, I would love to read your thoughts on the matter.
Even after buying two copies of the game – because I supported it when it first launched and completely forgot my username, email, and password – I'm still unsure what to make of the whole experience.