According to public polls, women highly value a man's ability to fix things. Women also deeply admire a man's ability to change a tire, barbecue, or kill scary insects like hairy spiders.
The specific ability to repair something, especially one's car, is an admirable skill that impresses women and some other men. Financial experts explain why: mechanics' fees can account for approximately four percent of the car's annual ownership costs.
That's a lot of barbecue or a down-payment on a new car. We've performed the research and these handy-manly ideas are hands-on:
Check and Change Oil
If these two items are always on your to-do list but you avoid performing them, it's time to get religion. Regularly checking oil levels and changing car fluids are the least expensive ways to keep your car alive.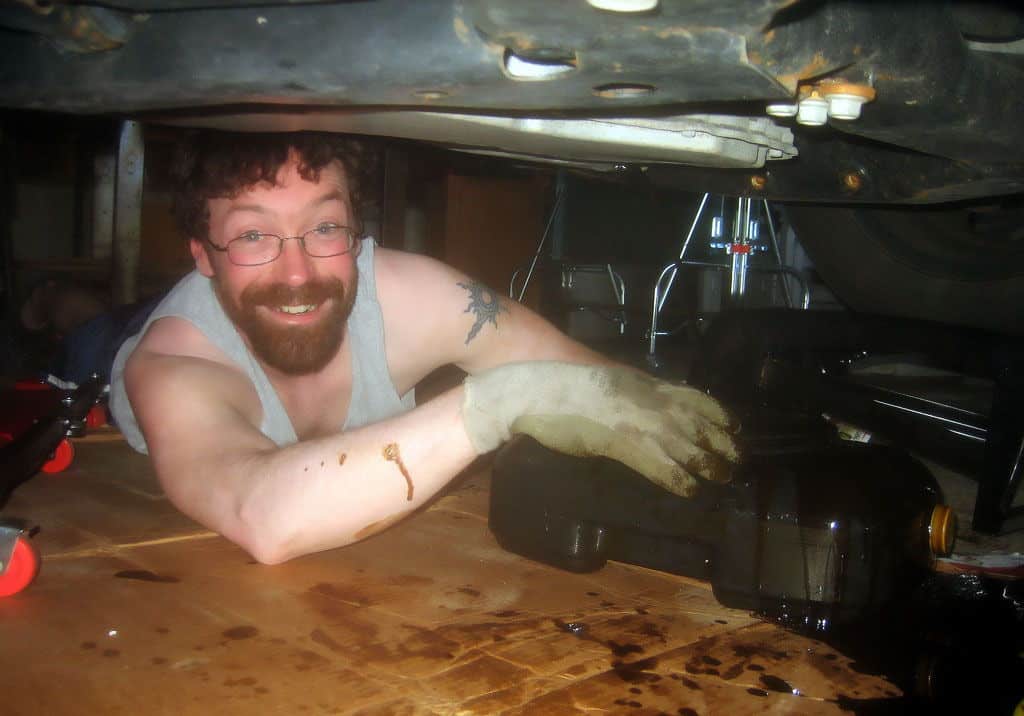 Nobody drives a dead car. Check and change oil to keep from giving away large sums to a mechanic after a surprise engine meltdown tomorrow or next month.
That's part of the reason to perform regular oil checks and changes. You won't know when the last drop of engine-saving oil burns away. But you will smell the engine burning and hear the sickening, grinding sound of metal on metal.
Frequency
How often one should change engine oil is hotly contested by experts. For example, the car owner manual says to change both oil and filter every 3,000 miles. Others, usually unaffiliated with the manufacture of your car, say it's okay to change them at 5,000 to 10,000 miles.
Change oil more frequently if prone to high-speed driving or gunning the gas pedal from zero to sixty in ten seconds. Driving on dirt roads or carting especially heavy passengers, er, cargo, should also prompt more oil checks and changes.
When oil smells dirty, like gasoline, or leaves a smudgy mark between fingers, it's a good idea to change it.
If one's engine is low on oil, it's okay to use any available grade of oil in an emergency situation. But it's always best to use the manufacturer-recommended oil.
Replace Gas Struts
You've been wondering about struts because the mechanic recently told you, "These struts have got to go." When you asked, "How much?" with a sad look on your face, he shook his head with effect. "About two thousand dollars," he said.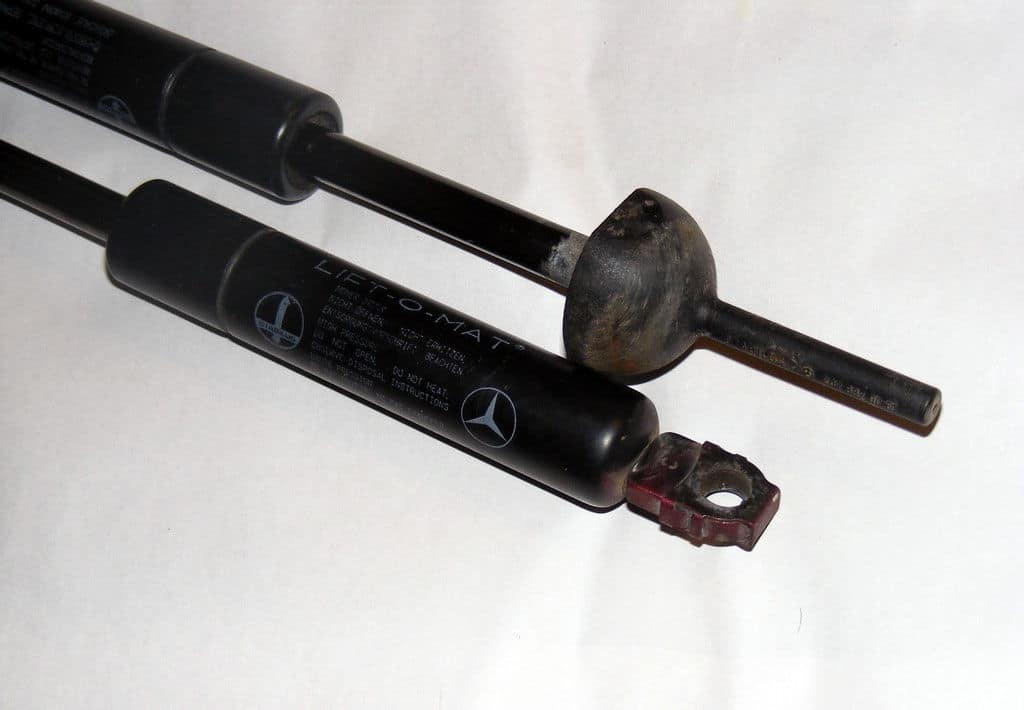 Your mind raced and you thought – What? How can that be right?
At that moment, you quite rightly vowed to change the gas struts yourself.
Gas struts are made of plastic with a push-fit or a metal pin ball socket. To find the right gas struts for your car, search on sites like SGS Engineering Solutions by model and dimensions.
Remove the original gas struts from the car by lifting the opening with a screw driver and pulling the strut away from the ball.
Plastic struts fit right into the stud but make sure you attach the metal safety strict to secure it properly in place. Struts with metal ball joints must have the safety clip removed first, be pushed into the stud on the car, then have the safety clip reattached when the stud is firmly placed in its socket.
Then, just move the boot or bonnet to make sure the gas struts work as they're intended.
Follow these simple steps and read other handy-manly guides, e.g. 'Expert Village,' and you won't end up like one of these botch-up guys the next time you "fix" the car.
This is Important…
Remember, you're not just performing a fix-it project with your own hands on your own vehicle. You're representing men everywhere, whose abilities to fix and repair things matter to girlfriends, wives, and work colleagues. We've got to do better.
Photos: Jackie, Eric Schmuttenmaer, and Emelian Robert Vicol