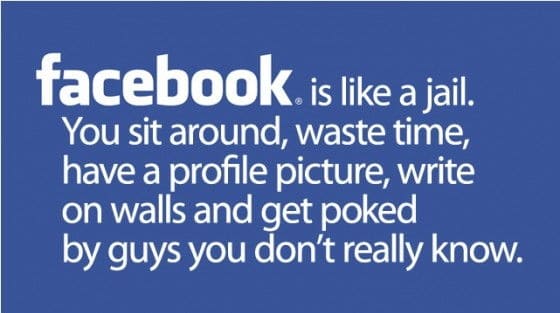 I remember getting my first Facebook invite way back in 2005 or 2006; unlike most people, I chose to ignore it.  I never was a big fan of putting out all my personal information for everyone to see.  Some people are starting to realize this now but I was way ahead of the game ;).
I've never been able to put in words what I feel Facebook is but now thanks to a picture (above) posted on gizmodo, it explains perfectly what Facebook is and how it makes me feel.
Facebook is like a jail. You sit around, waste time, have a profile picture, write on walls and get poked by guys you don't really know.