Have you ever gone on a search for the perfect bed frame online? Personally, I prefer to go inside the furniture stores or antique stores because I find that it is easier that way since the product you're looking for is physically in front of you. However, a good amount of people prefer to shop online for this type of stuff because it can be too time-consuming to go to a bunch of stores, it's quicker shopping through the internet, or it could just be their preference. The reason why I'm even mentioning the subject of purchasing bed frames online is because I have found a couple of weird and or puzzling ads on craigslist. Keep reading to see some of the craigslist bed frame ads I am talking about. There is also one particular ad at the end with a very interesting story if you ask me.
First up we have this: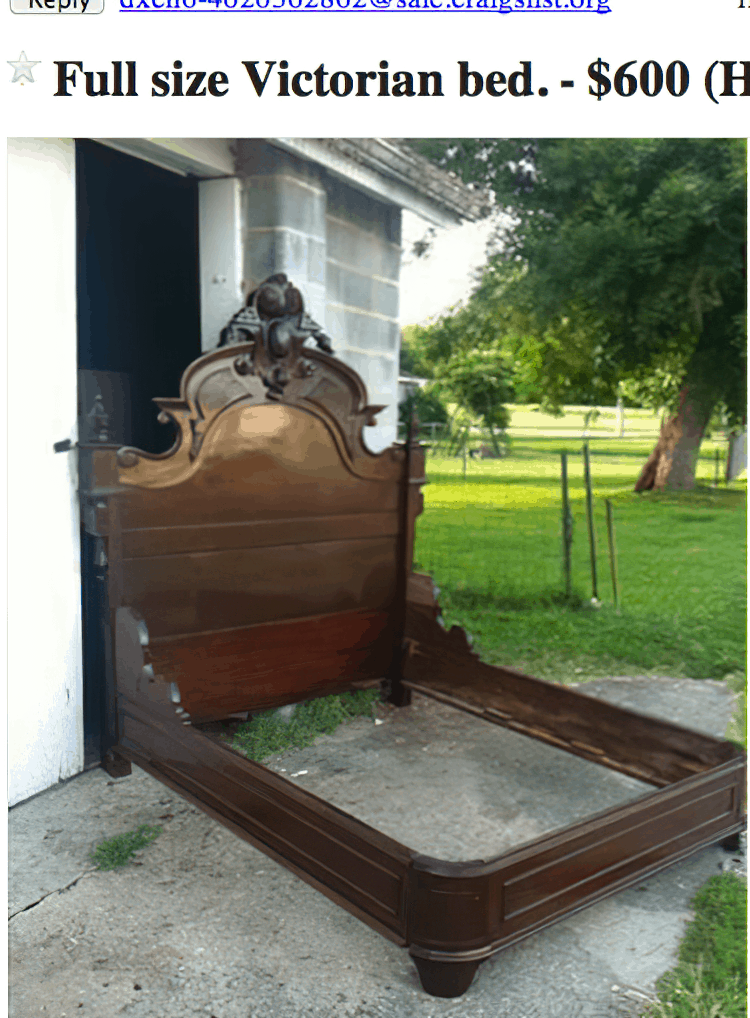 This craigslist bed frame advertisement is more on the normal side. However, I still find it a bit odd that the bed frame is just plainly placed outdoors like that. How did it even get there?Also, the middle part of the bed frame looks kind of crooked but that's another story.
Moving on, we have the more mobile bed frame version: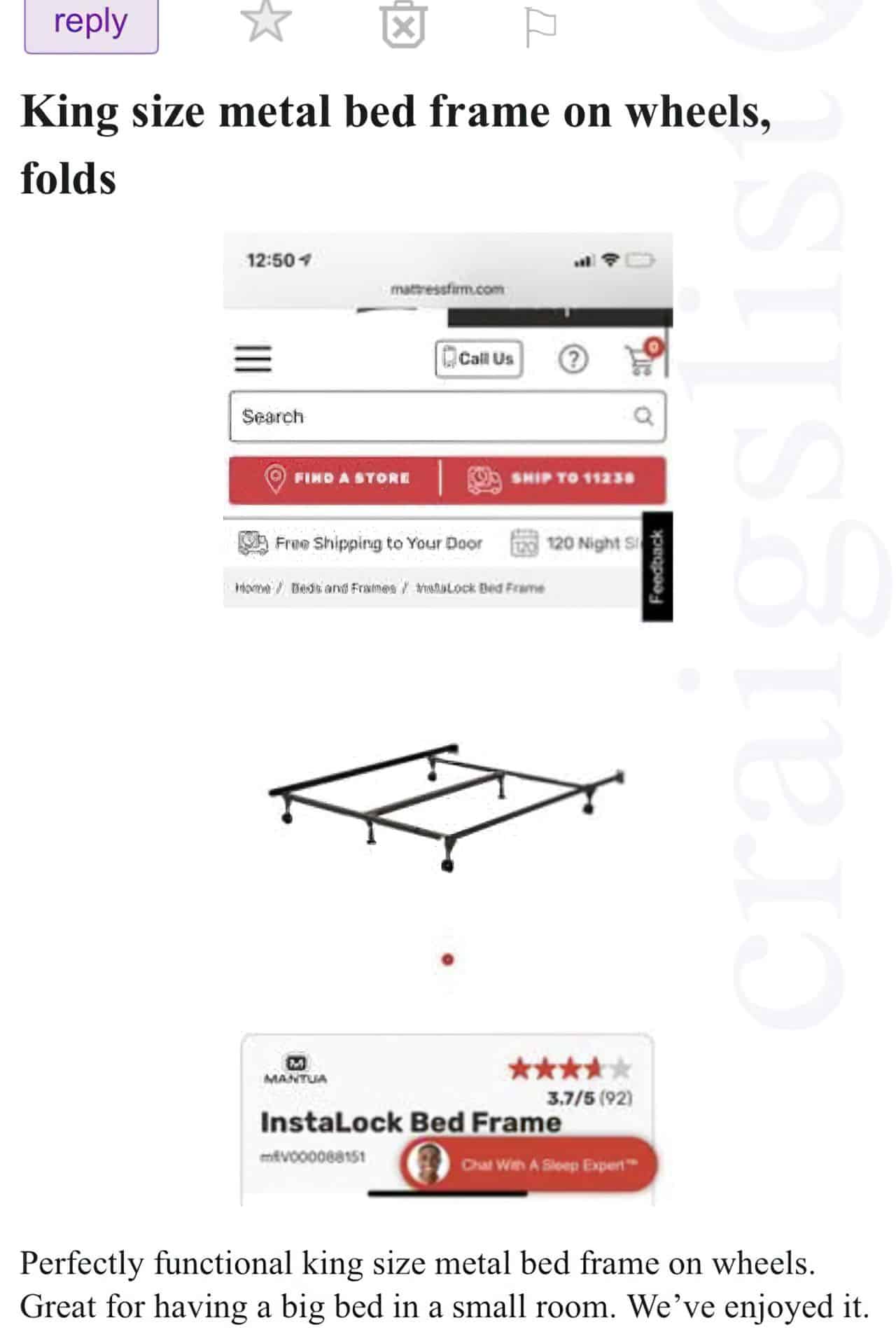 To begin with, I'm not sure that you would even want to purchase a craigslist bed frame, let alone one that is evidently on wheels. I have personally never owned a bed frame with wheels but it doesn't seem too comfortable. A bed frame with wheels typically needs to have heavy-duty performance with little to no maintenance. In addition to this, the advertisement doesn't have a picture of the actual bed frame or the condition it's in. The seller stated that it was in perfect condition but can you really trust a stranger on the internet without any proof? Also, the bed frame was under the free stuff section which is also questionable. If the bed frame was in perfect condition why not sell it and make some type of profit?
Moving on, although the next images aren't specifically going to be craigslist bed frame ads, they are very similar and you will see.
First up we have the mattress with a hole in it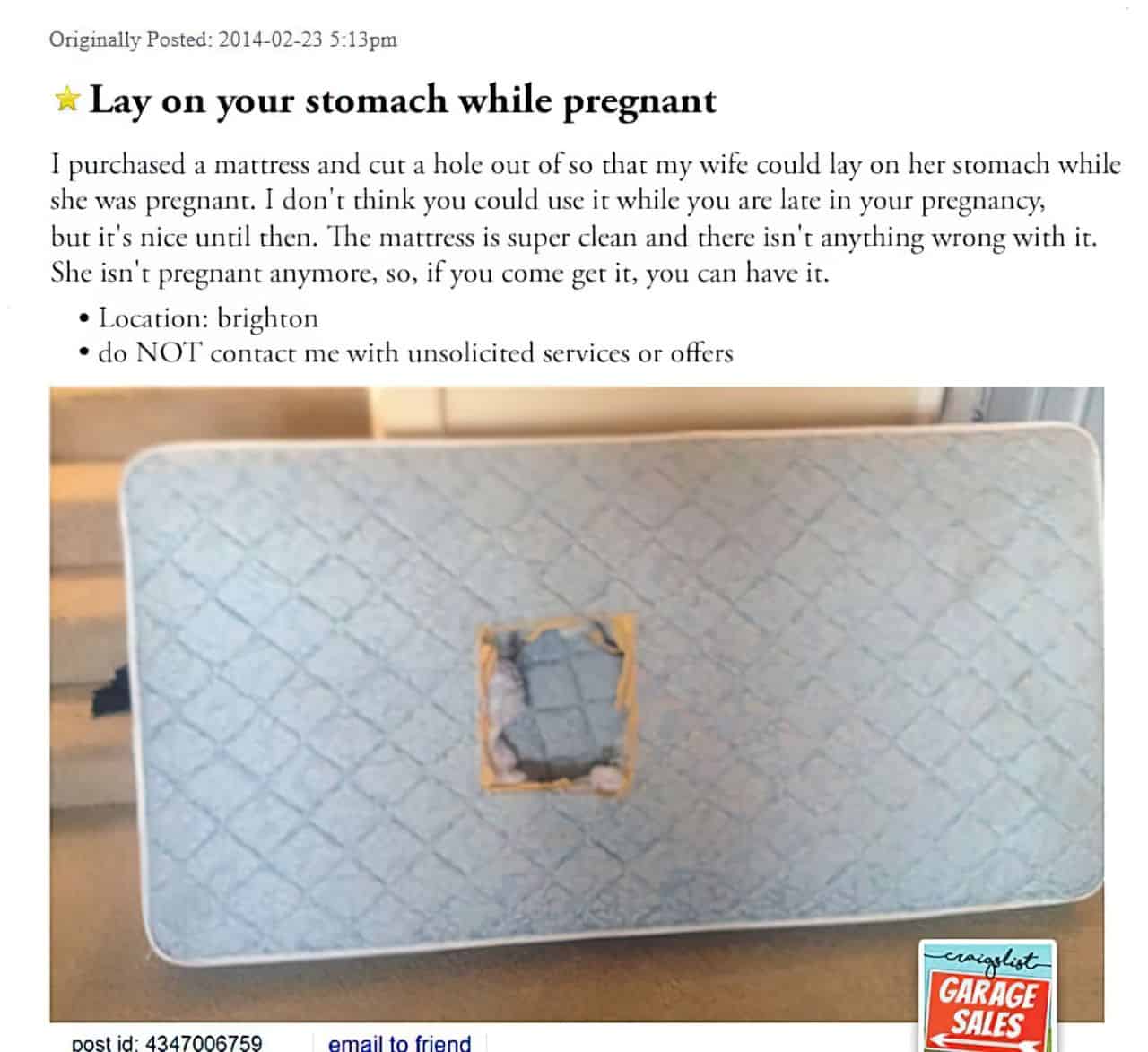 This advertisement has the right intentions but it's still very weird. Not only did they purposely cut out a hole for the pregnant woman to lay down in, but they expect another woman to do the same thing. Seems a bit unsanitary to me.
The last image I'm going to be showing is a bit of a storytime within itself.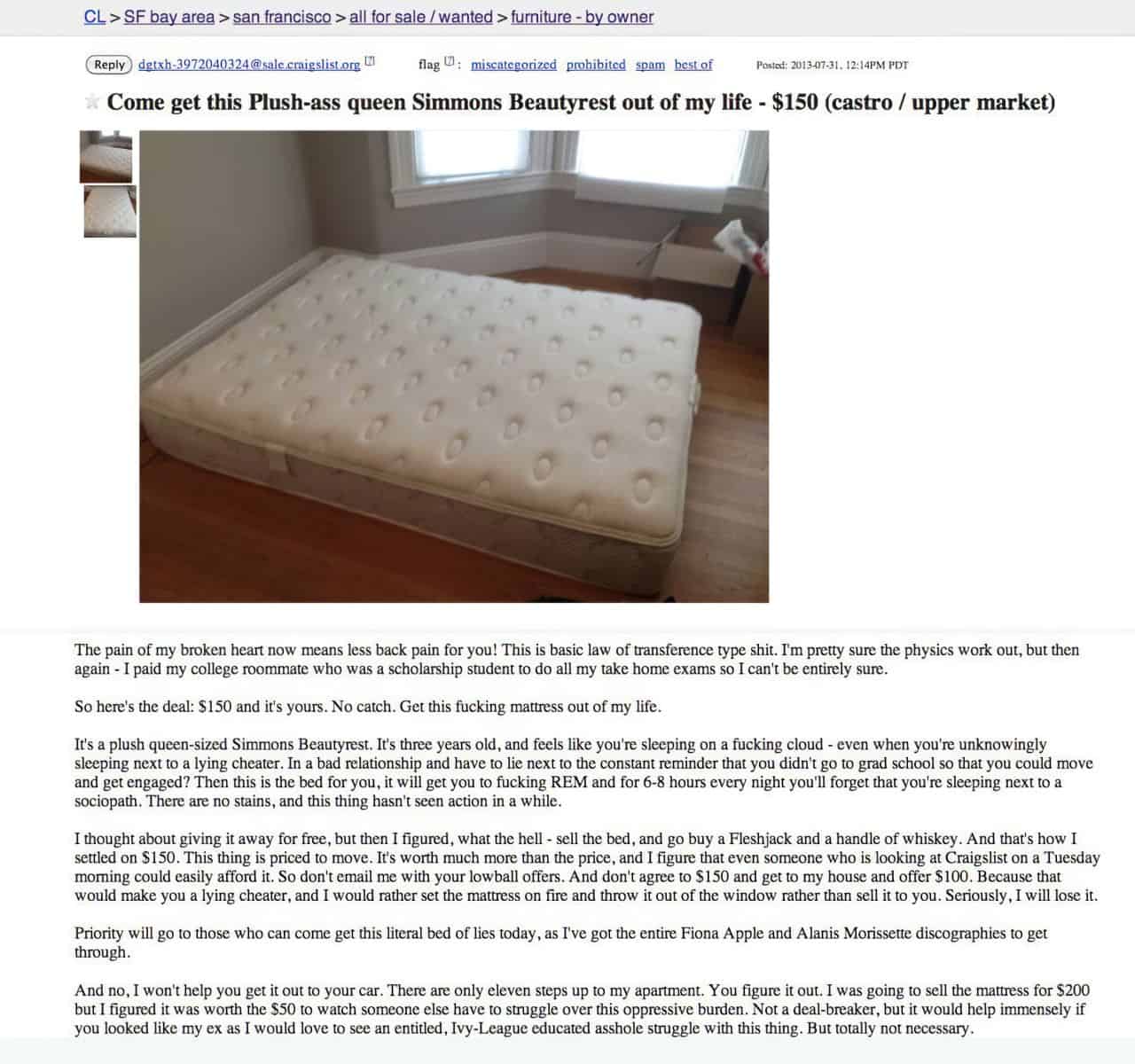 I guarantee you won't be bored reading through this story. Kudos to the writer of the post.
Overall, these were just some of the questionable craigslist bed frame ads that I came across this past week. Hope the last image was enjoyable to read.