Riding a bicycle in the city is fun but can also be dangerous business, especially when the sun sets and the night takes over. Bicycle riders get hit by vehicles all the time and one of the main reasons is because the driver didn't' notice the rider until the last moment but by then it's too late. And unfortunately, some bicyclists don't want to wear the safety gear because it's not very attractive. I guess they can crash in style. Volvo has stepped up to the plate and come up with something that is fashionable and safe. The Volvo Life Paint is a non-permanent safety solution which turns your bicycle, clothing, and accessories into reflective gear.
This reflective paint comes in a spray bottle and is invisible during the day time but comes to life in the evening when headlights are flashed on the paint. Whatever material that's been treated to the Life Paint will shine bright white at night time. Even if your bike is all-black, it will be seen as bright as an angel when needed most.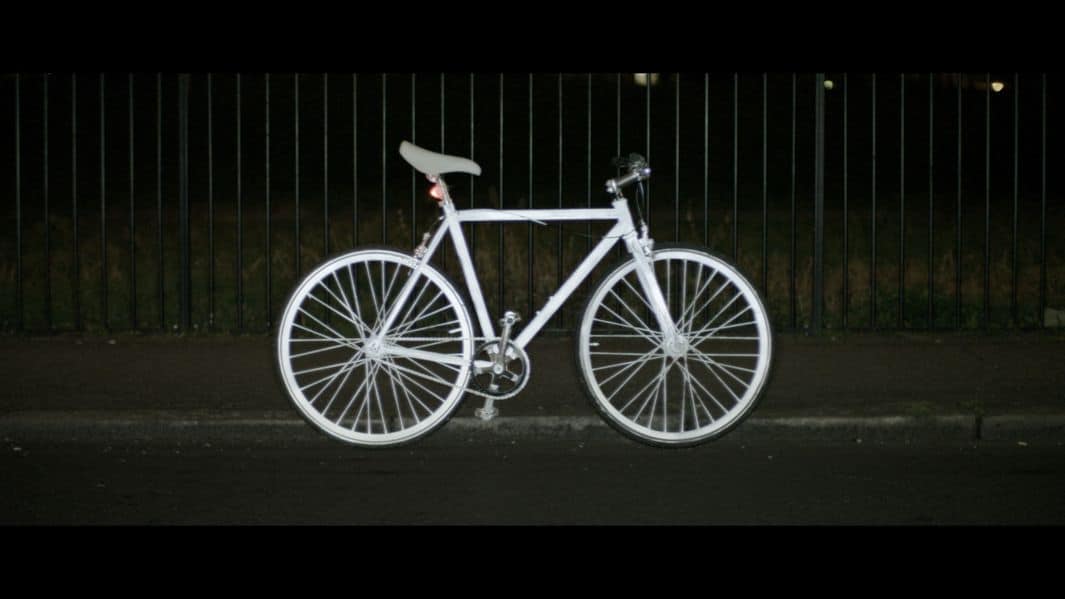 The Life Paint is very versatile and can be applied to a number of different materials including metal, plastic, clothing, backpacks, shoes, dog leash and collars, etc. The possibilities are endless. Once the Life Paint is applied, it will last approximately one week before you have to apply another coat to the material.
Volvo Life Paint
Life Paint is currently being tested out in only a small number of markets including England. Once these trials are over, it will be available to a larger market. For more details, head over to Volvo Life Paint.