The Volvo XC90 SUV was unveiled a few months back this past summer and the company has now released some details on its XC90 T8 "Twin-Engine" plug-in hybrid SUV. The vehicle is said to deliver a combined power output of 400 horsepower and 472 pound-feet of torque making it a high-performance SUV capable of returning some great numbers not only in performance but also fuel economy. The range-topping Volvo XC90 T8 will make an appearance in the North American market sometime next year.
The SUV is capable of accelerating from 0-100km/h (0-62mph) in 5.9 seconds and has five different modes for driving. The default mode is Hybrid which automatically alternates between using the 2.0-liter four-cylinder Drive-E engine and the electric motor delivering the best possible fuel consumption. The CO2 emission are rated at only 59 g/km while the fuel consumption can be as impressive as 2.5L/100km.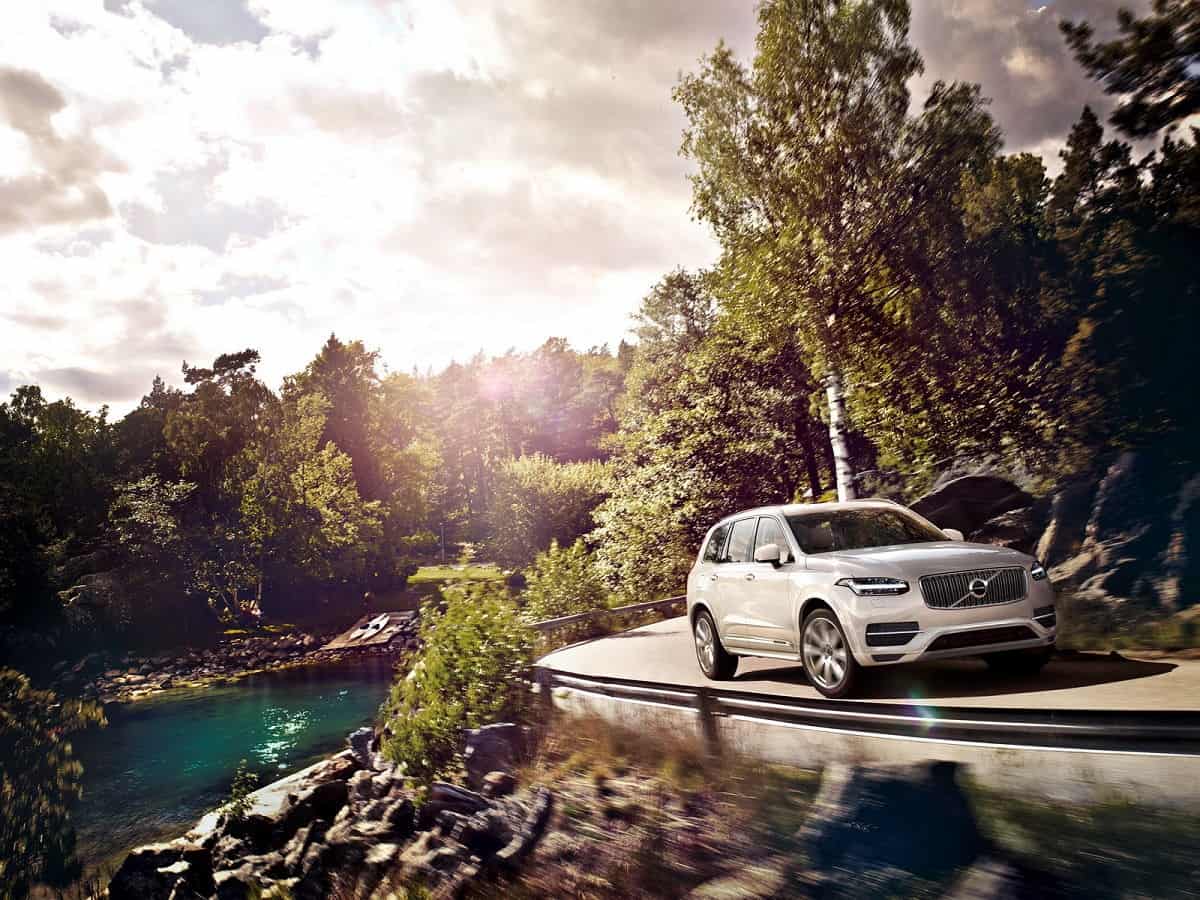 In 'Electric Only' mode, the high-voltage lithium-ion battery is capable of allowing the vehicle to travel up to 40 kilometers (25 miles). They Hybrid variant of the Volvo XC90 will feature a modified version of the company's latest eight-speed automatic transmission. In 'Power Mode', the driver will benefit from the combined use of its combustion engine and the electric motor on start-up. The SUV will use the electric motor's response and instant torque curve while the combustion engine gets up to speed.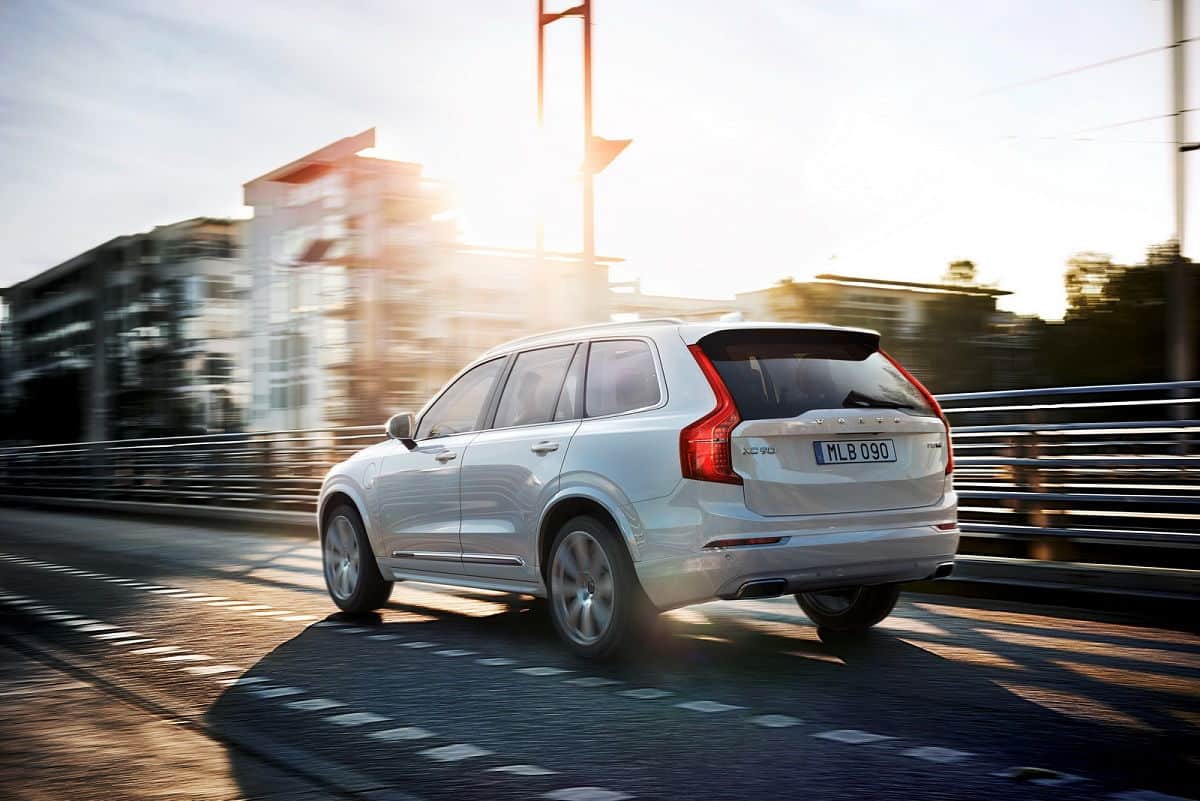 The 'Save Mode' will allow the driver to "freeze" the battery level and can be used for later use while the 'AWD Mode' will offer constant all-wheel drive on demand. The main powertrain on the Volvo XC90 T8 is a 2.0-liter four-cylinder Drive-E petrol engine featuring a turbocharger and a supercharger developing 318 horsepower and 295 lb-ft of torque. Located between the engine and gearbox is the CISG (crankshaft-mounted starter gearbox) which is responsible for three functions: acts as a 34kW starter motor, an electric generator, and an electric engine booster which provides up to 111 lb-ft of extra torque on demand. On top of that, an electric motor sits on the rear axle delivering an additional 80hp and 177 lb-ft of torque.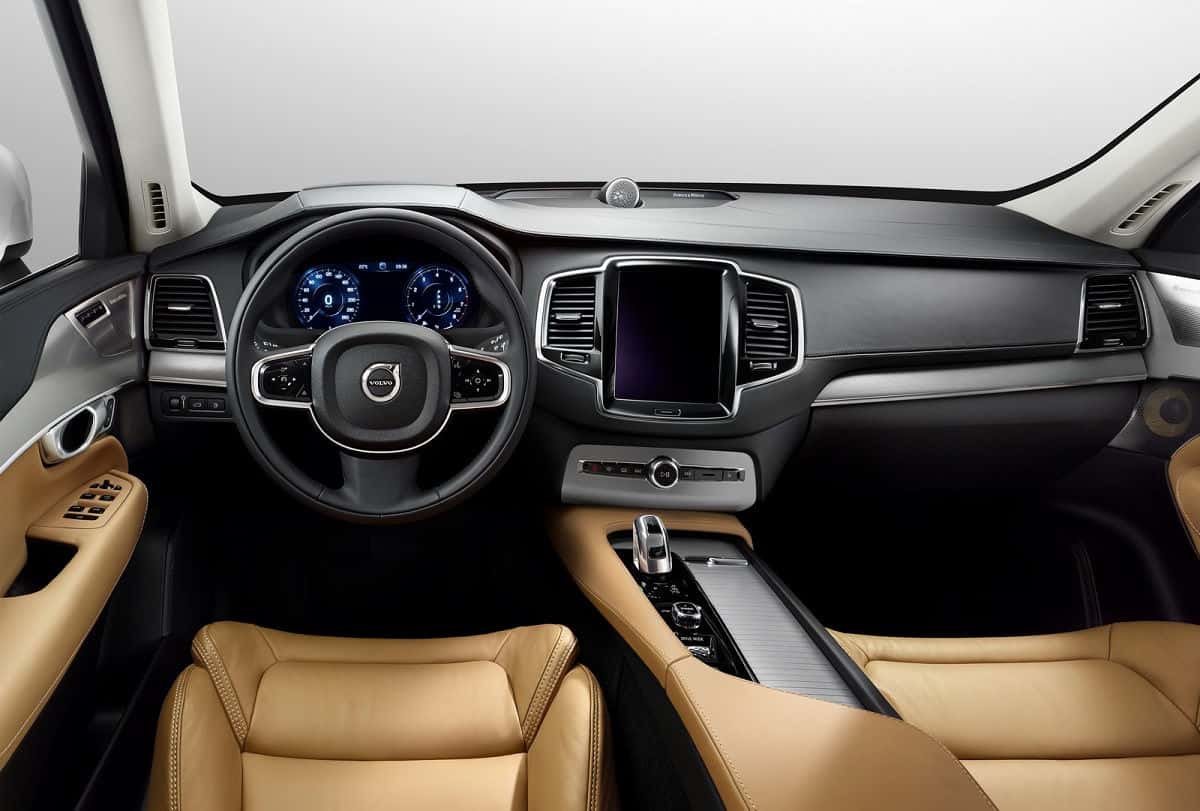 On the interior, the seven-seater SUV should remain the same besides the necessary minor changes to the gauges to display Hybrid related information. The Volvo XC90 T8 will hit showroom floors in 2015 as a 2016 model.