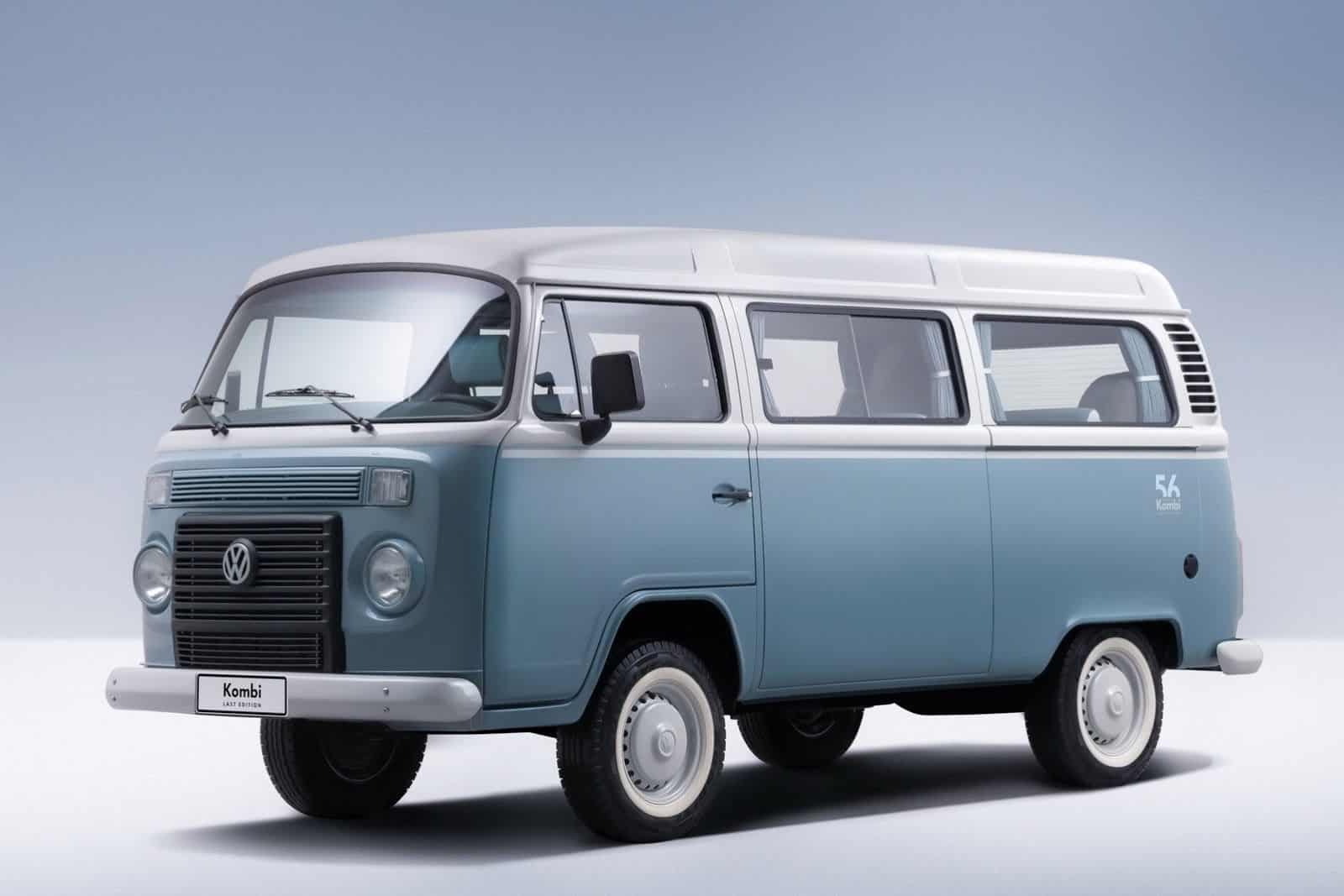 Just like the original VW Beetle's production came to an end back in 2003 (1938-2003), it's also time to say goodbye to the VW Type 2 Series Kombi which was still being manufactured in Brazil. If you take into account the original T1 (1950-1975), this micro-bus from Volkswagen has been in production for 63 long years. In Brazil, the Volkswagen T2 Kombi started production at a VW plant in 1957 while gaining a few modern updates over the years. The decision to end production was based on declining sales as well as new safety legislation for car manufacturers.
The design of the T2 Kombi has stayed true to its roots but some of the internals that have been updated include a newer water-cooled engine, instrument gauges, interior plastic pieces, and stereo. In Brazil alone, Volkswagen has produced 1.5 million units since 1957.
Because Volkswagen acknowledges the historic importance the T1 and T2 Series, the company has created a Last Edition model of the T2 Kombi. The number of these vehicles is only limited to 600 numbered units which will be built for the Brazlian market and come with hefty price of of $35,000.
The vehicle will feature "56 anos – Kombi Last Edition" decals on the exterior and interior and be available in a very retro, two-tone baby blue and white paint scheme. The micro-bus wil also feature white 14-inch wheels wrapped in 185 R14C white-wall tires as well as a newly designed vinyl interior with privacy curtains matching the same shade as the exterior paint theme.
In the rear, a water-cooled 1.4-liter flex-fuel engine can be found producing 78 horsepower when running on regular gasoline and 80 horsepower when running on pure ethanol. The power is delivered via a four-speed manual transmission.
Indeed, it is a sad for hippies world-wide.Too bad they couldn't keep the production going. It would be interesting to see a modern concept of this design without the designers totally screwing it up. Despite its old school design, it's still a very cool looking vehicle. I would totally own this if it had a modern engine better performance, technology, suspension, sound deadening, safety, entertainment, etc. Besides the safety part, all those things are possible. Oh well, RIP T2 Kombi!

Volkwagen T2 Kombi Gallery