Want the rugged looks and off-road capabilities of a Jeep Wrangler Unlimited Sahara, but you also want a sophisticated and luxurious interior?  In stock form, the interior on the Wrangler is okay looking but won't dare call it luxurious, which is fine because this is a no-nonsense off-road vehicle, but some of us prefer a luxurious interior.  That's where Bulgarian tuner Vilner comes in, they'll customize the Jeep Wrangler and make the interior look like it's from a European luxury SUV.
A few years back Vilner did a similar tune on the Wrangler 2-door, but I like the 4-door's upgrades better.  The exterior upgrades include LED headlights, fog lights, and taillights.  Vilner replaced the stock 17" wheels with matte-black 20" rims and added chrome to the front grill, mirror caps, door handle, and gas cap.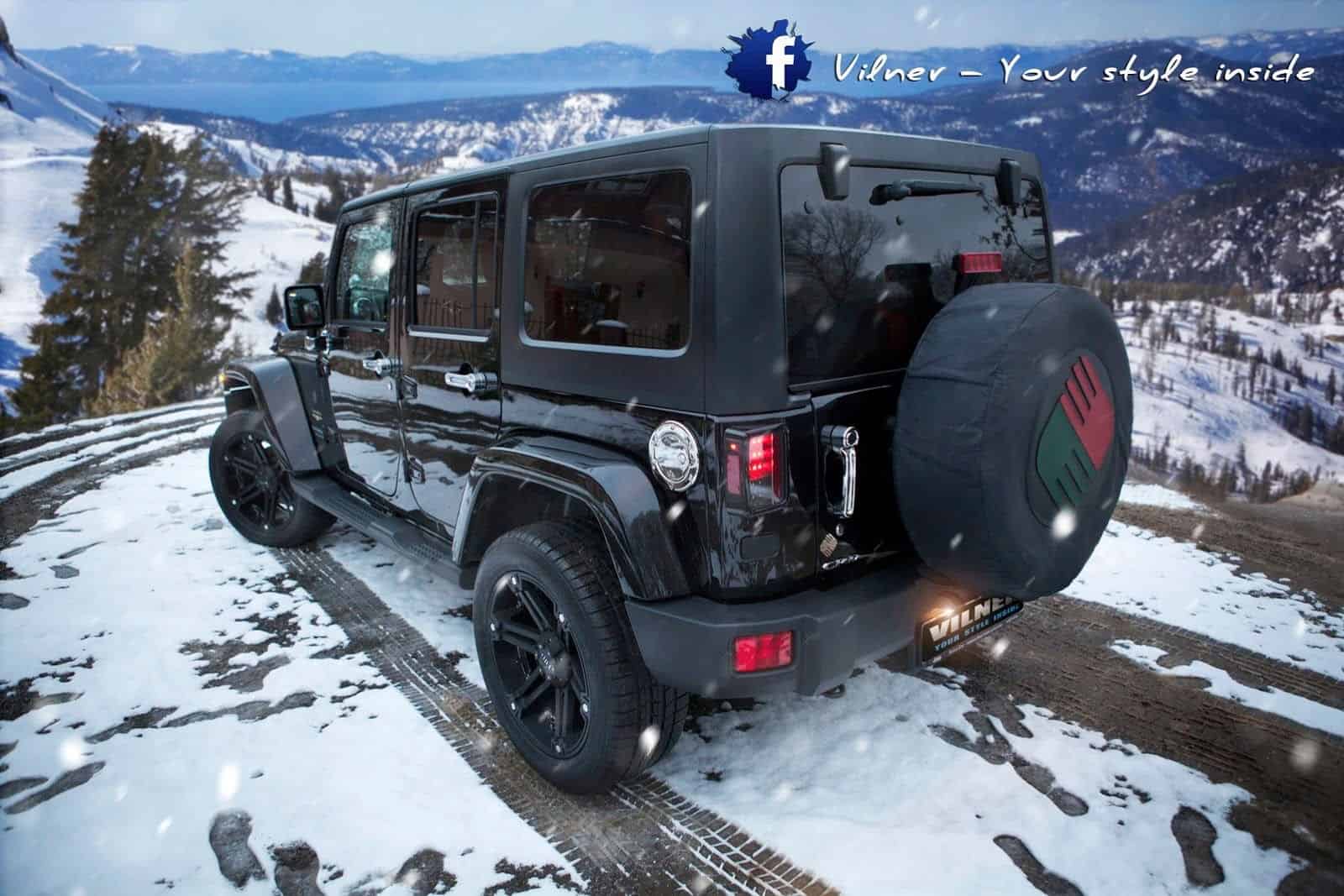 The interior is where most the upgrades are found.  The interior comes with red leather seats with white stitching and red and black leather on the door panels, dashboard, center console, and the center arm-rest.
Vilner also tinkered with the Jeep Wrangler's software to increase output from the 2.8 liter diesel engine.  The stock diesel engine produces 197 horsepower and 339 pound-feet of torque, the tuned engine produces 257 HP and 412 lb-ft of torque.
Overall, the Vilner tuned Jeep Wrangler Unlimited looks pretty good on the outside; I'm not really a fan of the bigger wheels though.  The interior is top-notch and looks like a proper luxury SUV's interior.  Via: Vilner