Every man dreams of building the biggest and most excellent home bar in the hopes of entertaining his friends and having hot ladies magically be drawn to it. Whether it's a classy Bond villain affair, a wacky booze den, or a pirate-garage-sports-team-themed extravaganza, we've got you covered with these awesome products. There are a lot of nifty little (or big) toys that will take your man-bar from 'Justin Bieber' to 'Daniel Craig' in no time, and we've slaved away over this list of the best so you can satisfy your craving for the coolest manly gadgets around.
Often, you'll snag a bottle from the liquor store warm, only to get home and have to water it down with ice to make it palatable. With the Helter Skelter Drinks Chiller, you can instantly chill a drink with style- this rad looking aluminum spiral gets thrown in the freezer and can cool drinks for hours.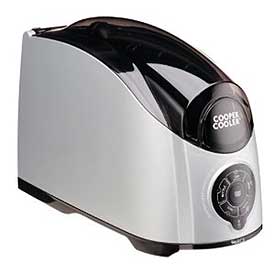 If you're the impatient, gadget-loving type, the Rapid Beverage Chiller can cool a can in 60 seconds, and a bottle through and through in mere minutes. It may not look as cool, but it's a trade off for instant gratification.
There's something eminently satisfying about tapping a fine ass keg, but since having one on hand at all times is usually too difficult and expensive, try the Beer Tender Kegerator. Conveniently fitting most mini kegs on the market means that you'll have perfectly chilled beer at your fingertips at all times. It also lets you have the satisfaction of pulling your handle in the comfort of your own home, whenever you want.
Sure, you could stack your bottles in your fridge, or along a shelf, but then you wouldn't have an excuse to snag this awesome bottle fridge. Modeled after a Snap On toolbox, the Garage Refrigerator is the perfect fit for a gearhead's man cave.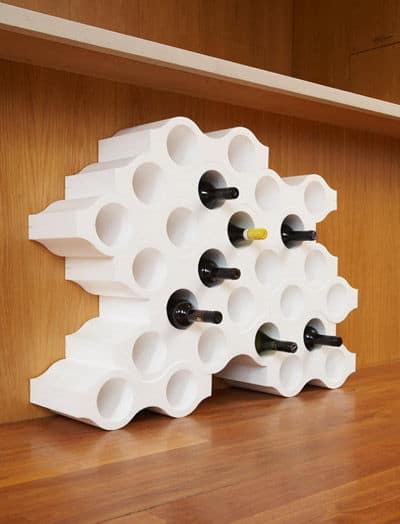 For the funky man who wants to show off his design chops and still play with his lego, these awesome modular units will hold any bottle up to over sized wines. Since they're stackable in almost any way imaginable, you could have them in a bunker like defensive structure, build your booze stash up to eye level, or get super creative and build massive freestanding arches of glorious alcohol.
The true unfinished man strives to swirl brandy, talk bacon investing, and have a life sized painting of himself on a bear skin rug over his fireplace. Add to the ambience of your man cave with this clever 16th century replica Italian Globe Bar, and get to work on growing out your moustache so you can twirl it knowingly while mulling over your drink of choice.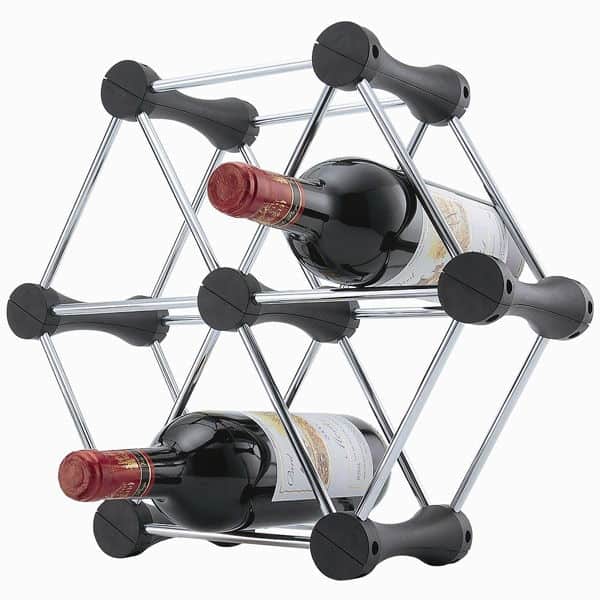 If you didn't play with Meccano or metal building sets as a boy, then you definitely missed out. Catch up with this triangle based drink shelving system and create a series of truss bridges strong enough for the world to marvel at and to hold up your massive collection of $15 handles of vodka.
If you can't grow one, keep a dead sexy handlebar 'stache on your bar to generously offer to your friends. Never again will any girl you bring home ask you why you'd ever want one; blow her mind and pop her top with your sheer manliness.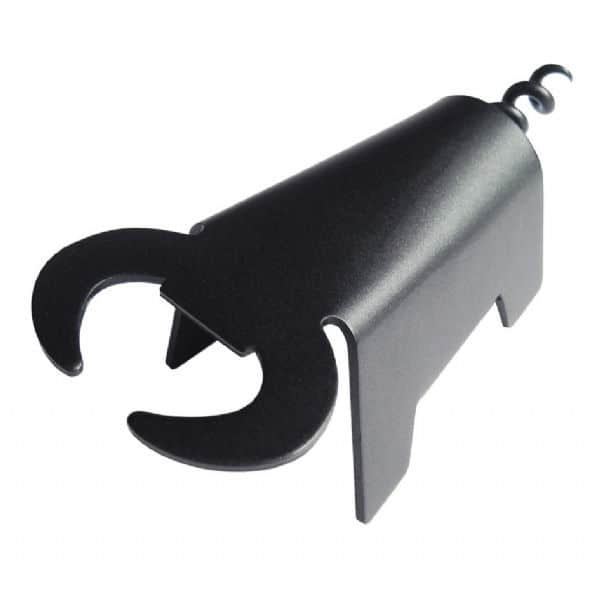 If you're looking for a bottle opener that can double as manly sculpture, the Bull Bottle Opener is for you. Set it on the bar until its mighty horns are needed, and it's likely it will fit right in with your worn leather and swinging saloon doors.
The Pop Up Bottle Opener is an incredible design piece. Lower it onto your bottle top and give it a gentle push, and the bottle cap pops back up with the spring action. Looking more like it belongs in a spaceship than in a low tech man cave, this glossy black orb just begs to be held… So you better keep drinking.
If you're all about choices, grab a couple of these Beer Dispensers and line them up on your bar. Not only can you showcase a number of your favorite brews and have them within easy reach, the dispenser is lit from the inside. That means not only do you have a cool glowing fortress of drinkitude, it means you'll be able to find your way to the booze no matter how drunk you get- this is one time it's cool to go to the light.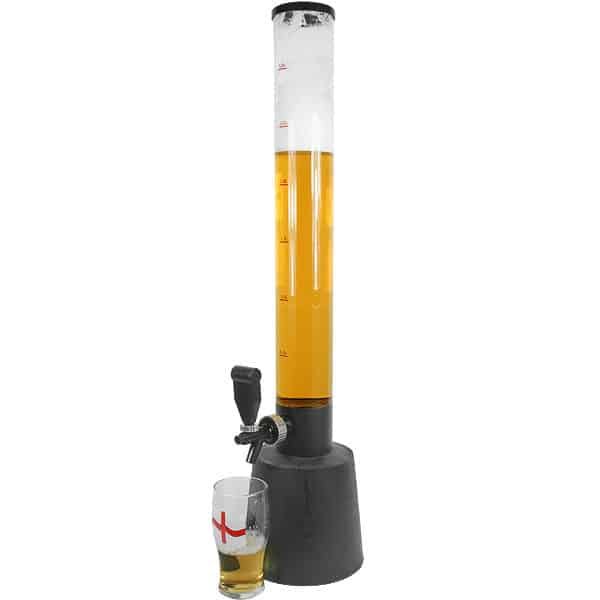 Okay, so this Giraffe beer tower is basically the same thing. But it's BIGGER. Bigger, longer, manlier, and able to dispense more liquids in a single shot. I rest my case.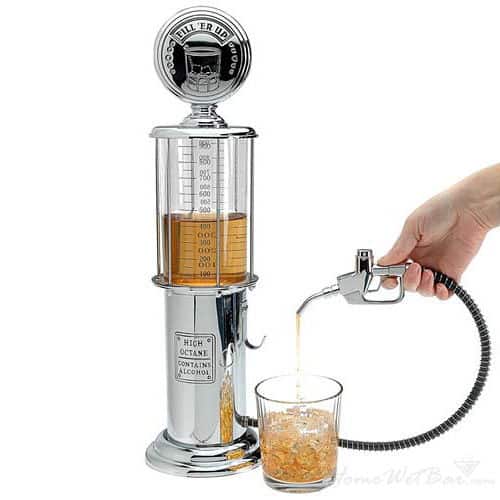 Beer is man fuel. This little man fuel station is pretty brilliant, right down to the mini retro gas pump. Just make sure your drunk friends don't start an impromptu gasoline fight.
No more smashing your face in with shot glasses when you're too drunk to slam a Jaeger Bomb; no more awkward measuring when you're trying to build a Car Bomb. These quaffer glasses save space, look cool, and make for the perfect shooter chase combo, every time. They're also plastic, so you won't wreck them even as they're wrecking you.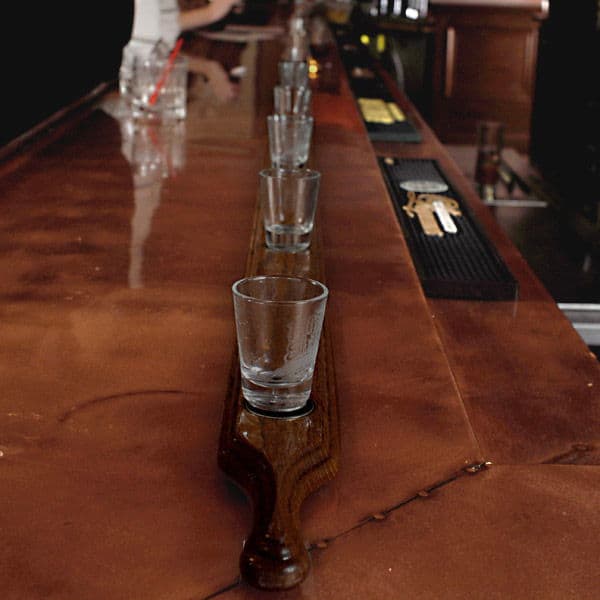 If you want to make sure that none of your friends puss out on a shot ever again, grab the flipshotz glasses and paddles. The solid oak paddle doubles as a handy beating tool, but features evenly spaced magnets that hold special shot glasses in place. This means you can pour all the shots at once, every time. It's great for keeping reluctant drinking buddies honest.
Guys don't want to ask for directions, and they sure as hell don't want to measure. The cube jigger can sit on your bar and look radically industrial, and still save the day when you need to whip up the perfect cocktail 'by eyeballing it'.
Ice is one of those things you always need. A full antique dive helmet is one of those things no one needs. Put them together and you get this adventurous, manly show piece. It's whimsically ridiculous, and if you get your friends drunk enough, it will likely add credibility to any stories you may make up about wrestling octopi or fucking mermaids.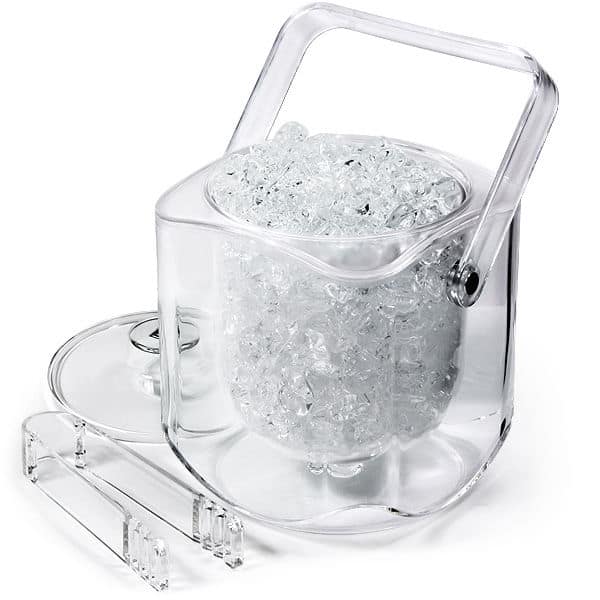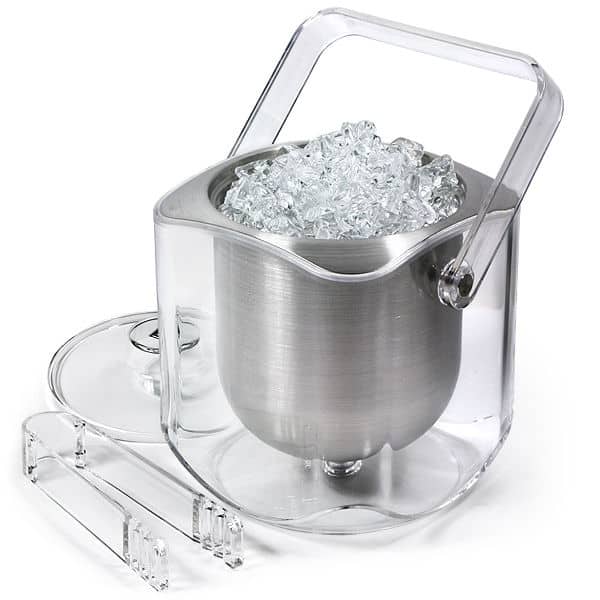 Outside of looking unbelievably classy, this D Circle ice bucket is a Red Dot award winner. If you're a nerd or a bit of a snob, this piece is perfect- it's the best of the best when it comes to keeping ice cool with its double walled acrylic and steel construction. Or if you're looking for something a bit more traditional, order an ice machine rental from Quench
Nothing says you're serious about your booze like an authentic oak 5 gallon barrel. Works for cooling drinks and chest pressing in drunken feats of manly strength.
Cocktail Shakers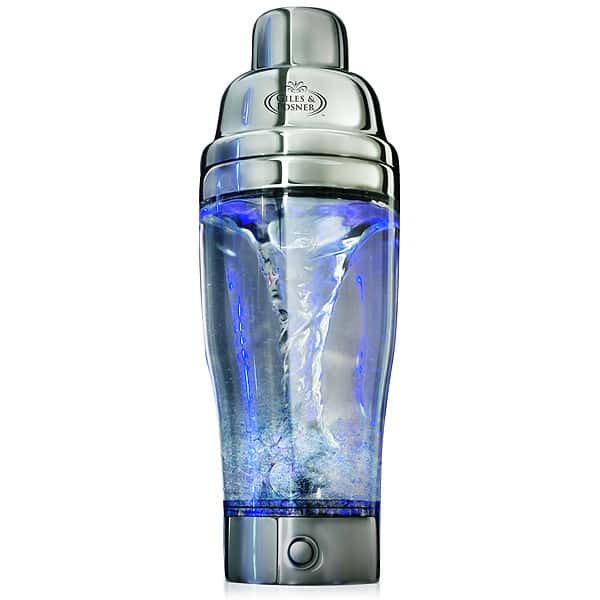 If you're into handy gadgets that look impressive, the Cyclone Cocktail Mixer thrashes your drinks in glowing style at the touch of a button so you can pound them into submission.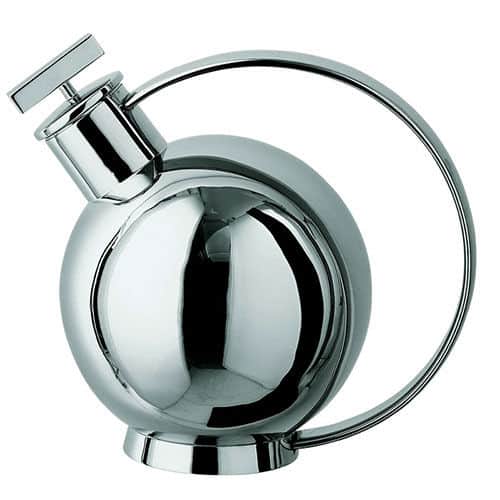 For the discerning man who likes to be intriguing and mysterious, the Alessi Cocktail Shaker is based on an original 1920s Art Deco design. Outside of being one of the most manly and still gorgeous pieces of barware we've ever seen, the handle makes it completely practical and exceptionally efficient.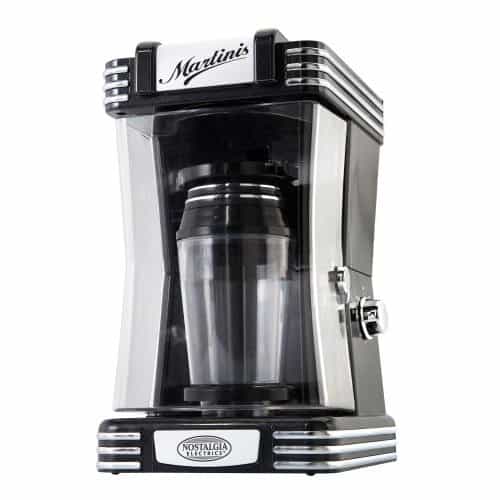 If you're looking for easy, entertaining, and man certified, the nostalgia Cocktail Mixer is for you- no matter how drunk you get, you just need to get your liquid in the container, and one button will mix your drinks with flashing lights and flawless precision. It's sure to be a hit with your friends, but you'll have to be careful. Someone's going to have to drink all those highballs you'll be making for fun.
If you're looking for more awesome gadgets for men, you can find them at instash.com