I'm going to tell you a little secret: I hate advertising.
Given that banner advertising pays for the roof over my head, and the dinner on my table, you may find that surprising – but it's true. I run adblock on almost every site I visit – save for a few that I really and truly want to support – and I feel good about it!
You see, it's not just the advertising; everyone has to make a buck, myself included. The trouble is that advertising networks (such as Google) track absolutely everything I do online, or at least everything they can get their hands on. When I type "small neon green mankini" into Google, my search query is logged forever and used to market products to me. Can you guess how I feel about that?
Time to Fight Back
If you're a typical internet user, then chances are you type dozens of search queries into search engines every single day of the week. You search for this, you search for that, and all the while all your data is used to track you and sell you irrelevant garbage. But there's a way to fight back and fuck with the networks too, and it's called TrackMeNot.
What this browser addon does is quietly sit in the background of Chrome or Firefox as you go about your day, while sending wave after wave of random search queries to all the major search engines. The result is confusion on the part of the major networks. They can't pull the signal from the noise, and their data becomes useless. And if you're worried that the plugin will send over some really naughty stuff, well… the addon designers have thought of that too and added a keyword blacklist.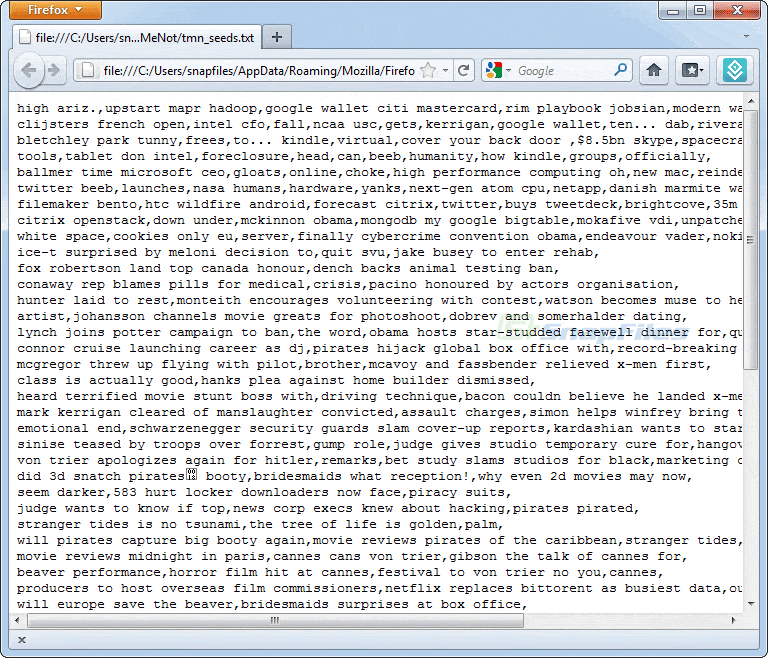 Now, if this sounds slightly spiteful, you're right… it's kind of a dick move. But you know what? So is the massive invasion of privacy that's been forced on us. At the end of the day they can still track what you're doing, but most of the data is going to be absolute bullshit. That, my friends, brings a little smile to my face. It may not be the boldest way of fighting back, but it's a start, and if it makes things even a little more difficult for the networks, then it was well worth the minuscule amount of effort to install the addon.