At the very end of the last millennium, I spent a year in Asia, traveling and enjoying the diverse cultures of the continent.  And since I'm a big car fan, obviously I took notice of some of the cool cars that we don't get in North America.  My favorites were the big SUV's with massive tires and huge fender flares, and out of the SUV's, the Nissan Patrol was at the top of my list of sweet rides.  Of course, back then we didn't get the Patrol here in North America, the Patrol is still not available here but its rebadged sibling, the Infiniti QX is available.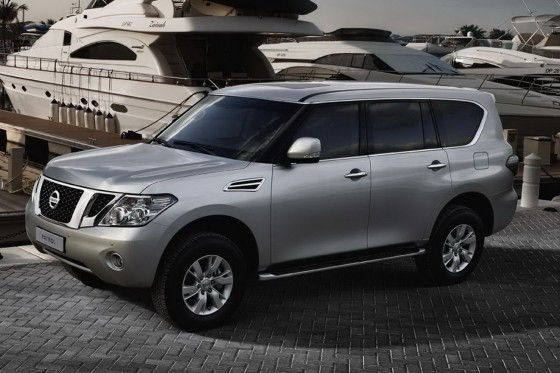 The old Patrol SUV's were quite boxy and utilitarian, which made them favorites amongst the off-roading crowd.  However, the new Nissan Patrol SUV has styling that would appeal to a broader customer base and it is way more luxurious than the ones I used to drool over, over a decade ago.
Nissan Patrol Specs
The new 2013 Nissan Patrol is a big luxurious and capable SUV and therefore needs a big engine to help it conquer mountainous roads and the biggest sand dunes the Sahara can throw at it.  The Patrol is powered by a 5.6 liter V8 gasoline engine with direct injection, producing 400 horsepower and 413 pound-feet (560 Nm) of torque.  Power is sent to all four wheels via a 7-speed automatic transmission with manual mode.  For the traditionalist, Nissan also offers a 6-speed manual gearbox. The Patrol also comes with a long list of off-road equipment:
Four mode 4×4: Road, Snow, Sand, & Rock Drive
Hydraulic Body Motion Control
Rear Differential Lock
Helical LSD
Active Brake Limited Slip
Hill Start Assist
Hill Descent Control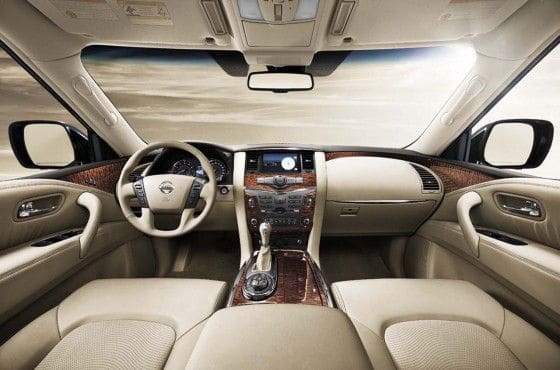 Nissan didn't forget about the interior, the place where owners spend most of their time.  The interior is packed with soft leather, wood trim, and the latest tech gadgetry.  The Patrol is equipped with an 8" touchscreen navigation system and comes with a pair of 7" WVGA monitors for the second row passengers, each of the screens can play movies individually.  To hear those movies and music, there are 13 Bose speakers and 9.3 GB music box that can connect to an iPod and a USB flash drive.
[Photo Via: Flickr]