They may not be the highest grossing, most followed, or even the trendiest cosplay pornstars that the internet has to offer, but these ten women are taking the cosplay porn world by storm with their ingenious characters, sexy costumes, and brilliant twitter accounts.
Cosplayer Domi
Cosplayerdomi has got her name all wrong. That's it, I'm saying it. She's missed a golden opportunity here. Domi needs to serious consider the name Cos-SLAYER because this girl is straight fire! One of the hottest, most realistic, and incredible women in the cosplay porn scene, Domi is a treat for gents and ladies alike.
Amy Fantasy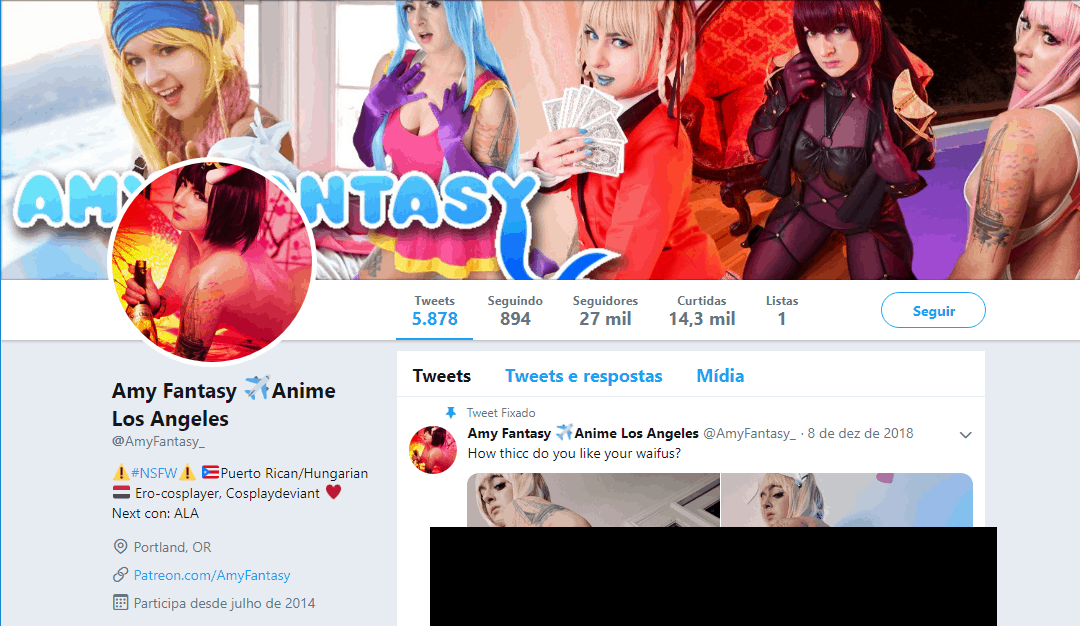 A toxic heady mix of adolescent hormones and nostalgia, Amy Fantasy brings out the boyhood in all of us. Seeing her bring the powerful female figures of all genres of sci-fi and fantasy – from games to movies, is a thrill to observe. Stunningly gorgeous and shockingly flexibile, Amy makes every fantasy character she plays come to life. While at the same time, fulfilling the darkest fantasies of your mind. We would be extremely happy to see cosplay porn videos of this hot girl, uhm?
Leya Falcon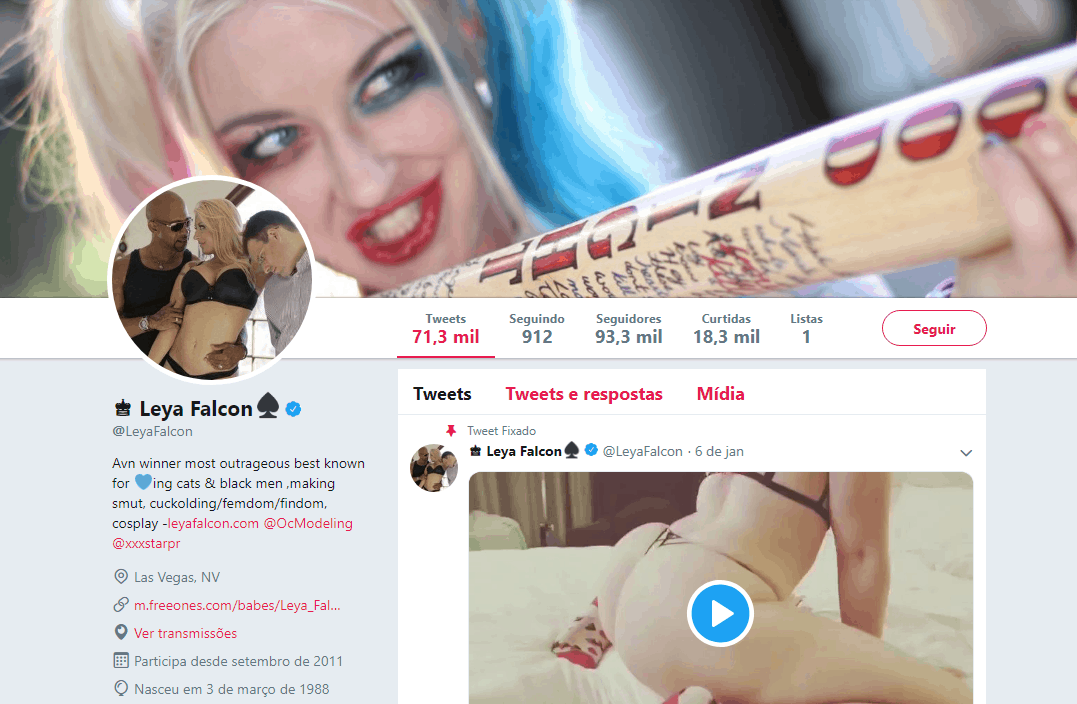 I'm just gonna say this now – I'm pretty sure that Leya and I could be friends. With a dark, sardonic wit, Leya Falcon is just as cunning as she is sexy. She puts it all out there with zero apologies, and we're not just talking about her jaw droppingly sexy nudes. A no-holds-barred kinda girl makes even the most dominant male figures seriously consider taking a submissive role. Her portrayal as Harley Quinn is so deliciously on point, we hope she never leaves the genre of cosplay porn.
Hidori Rose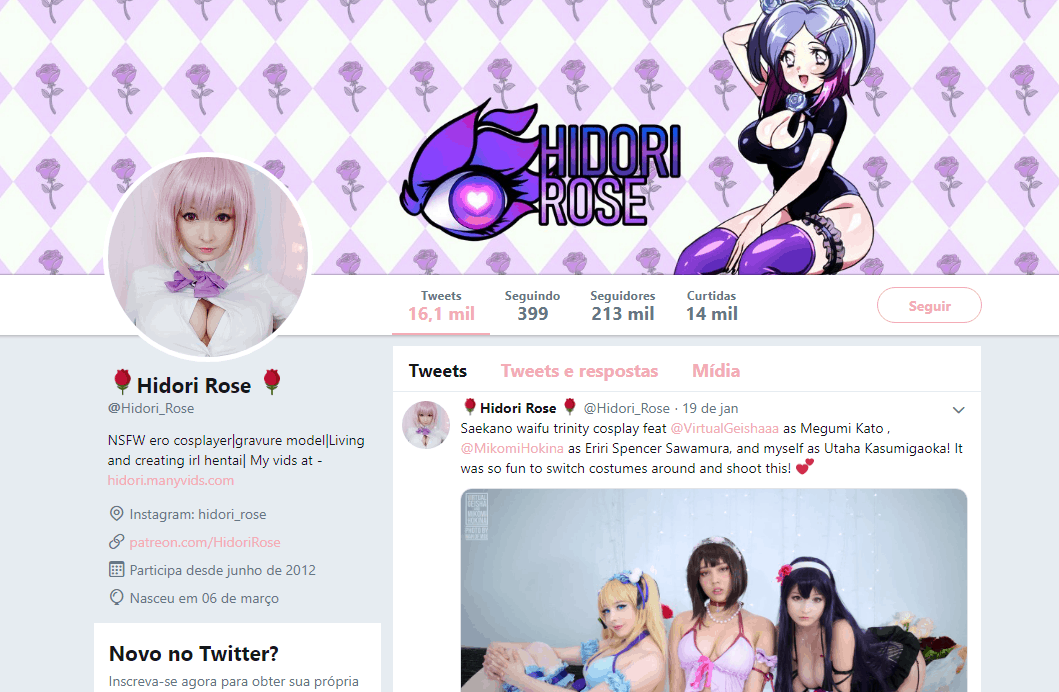 What do you get when you take the girl next door and inject her with the hottest Japananime porn you can imagine, Hidori Rose. This girl is where to look if you get your quirks and jerks with anime. The waifu look has never been made more authentic than it is with this busty brunette from… well, we can't even tell you. This hot young thing is so dedicated to the hentai cosplay, we don't know where she hails from – outside of our wildest fantasies.
Sweet Mother of Dragons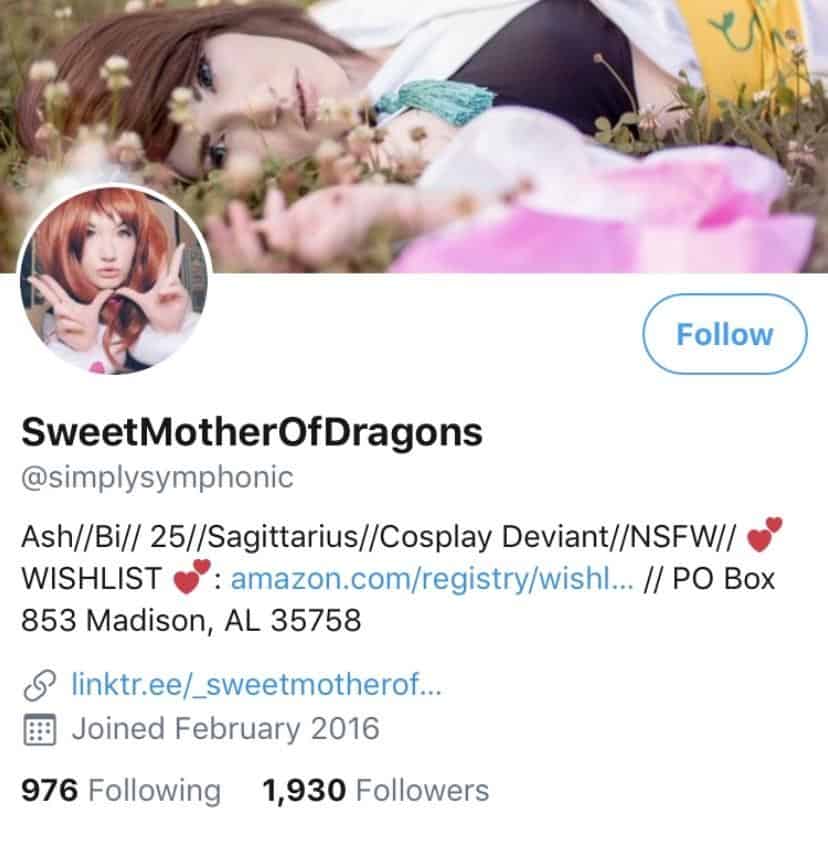 Outside of her profile name being our favorite new expletive, Simply Symphonic will have you wondering why you ever jacked off to Final Fantasy X in the first place. Ash brings her characters to life with such lusty, realistic force, that she puts the her video game and anime inspirations to shame. Her cosplay doesn't stop there, she poses as an elven goddess so shamefully hot, had Frodo met her, he would have gladly parted with his precious. She'll even go as far as gender bending Kylo Ren, which is enough to make anyone exclaim "Sweet Mother of Dragons!!".
Raen Aria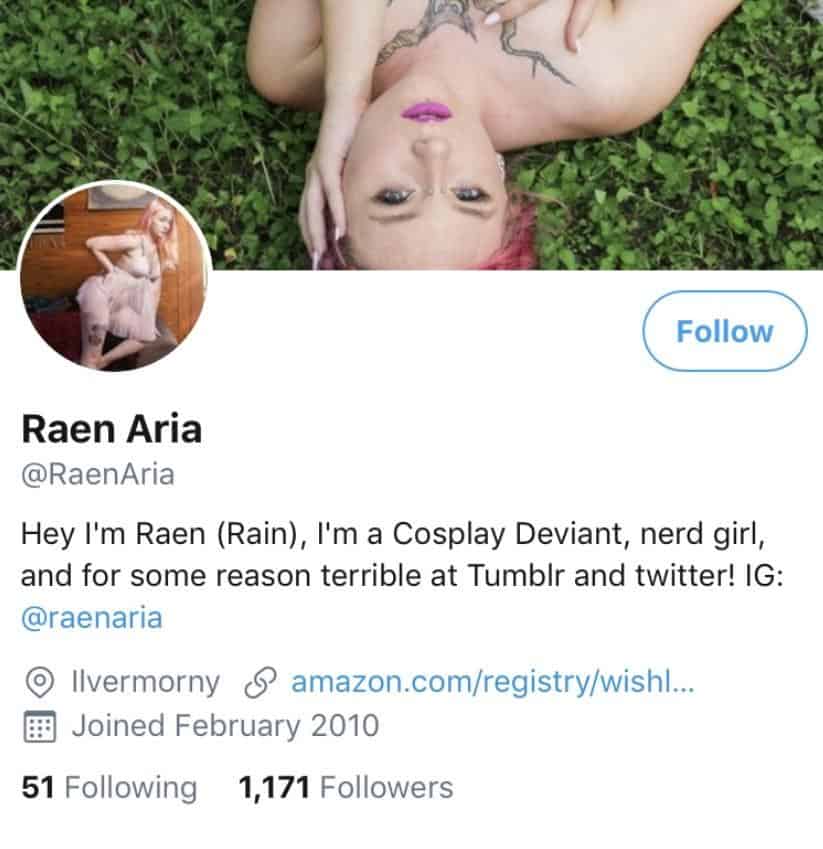 Not-so-good girl Raen has a dirty little her secret up her Twitter inept sleeve… or should we say "magic trick"? Raen's cosplay porn is largely based on the wild world of fantastic magic. Making her Wood Nymph-o something to behold. Nerd girl at heart, Raen Aria plays with a wide range of different genres, but our favorite is absolutely her Sailor Moon series. Her twitter will have your poke balls in a twist, because you have to catch it all.
Foxy Cosplay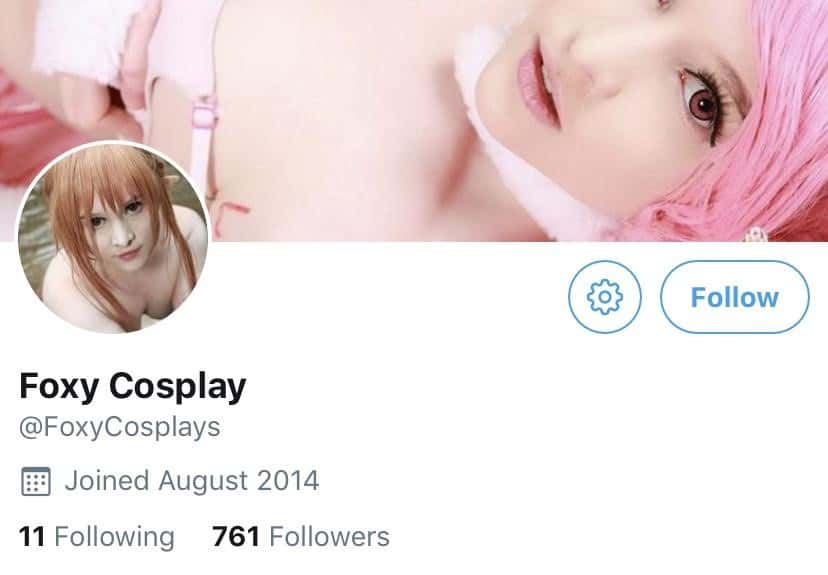 Of self-reported Irish-Japanese descent, Foxy Cosplay makes us understand wanting a cold, frothy pint after checking out her manga focused cosplay, because let me tell you, this girl will make you thirsty. While she's super comfortable looking dainty and sweet as the waifu of your dreams, we're also pretty sure she could kick some serious ass after taking a long look at her Cammy from Street Fighter shoot. We're also fairly confident that she knows just how to (re:)zero in on your dirtiest needs.
Starlis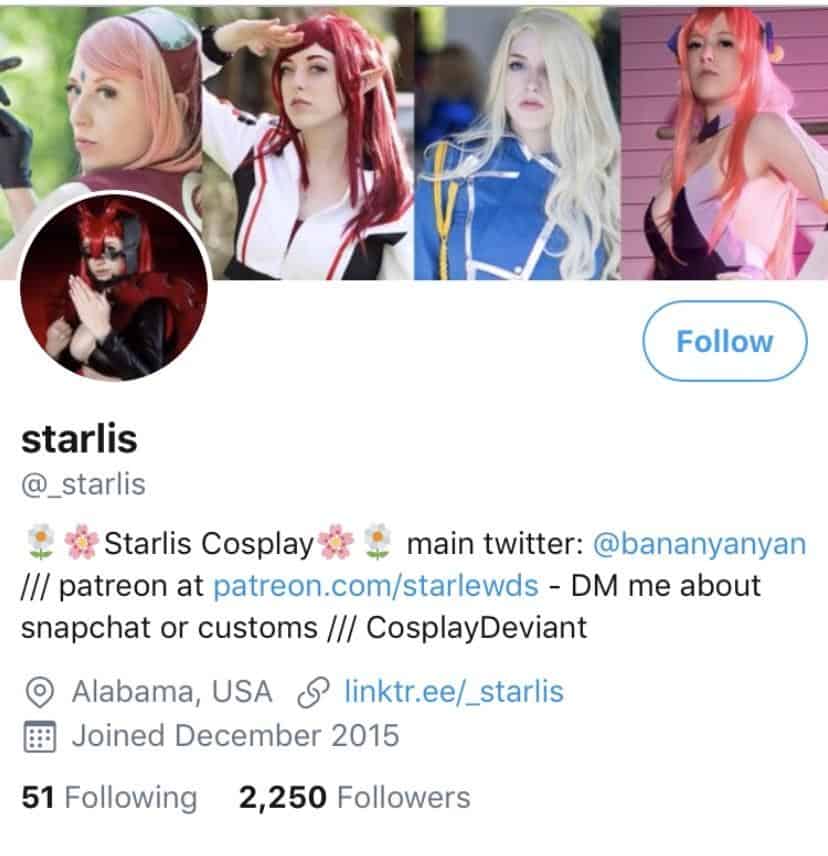 Starlis will get you going supernova in no time. She generates more heat than the sun and she definitely has got our planets aligned… if you know what I mean. This gorgeous woman has an entire cosmos of incredible cosplay riffs, from the gender bent bowsette, to the lusty and busty Kirishima Eijirou. This seemingly limitless cosplay porn star has us all a twitter, on a number of different social platforms.
Renee Storm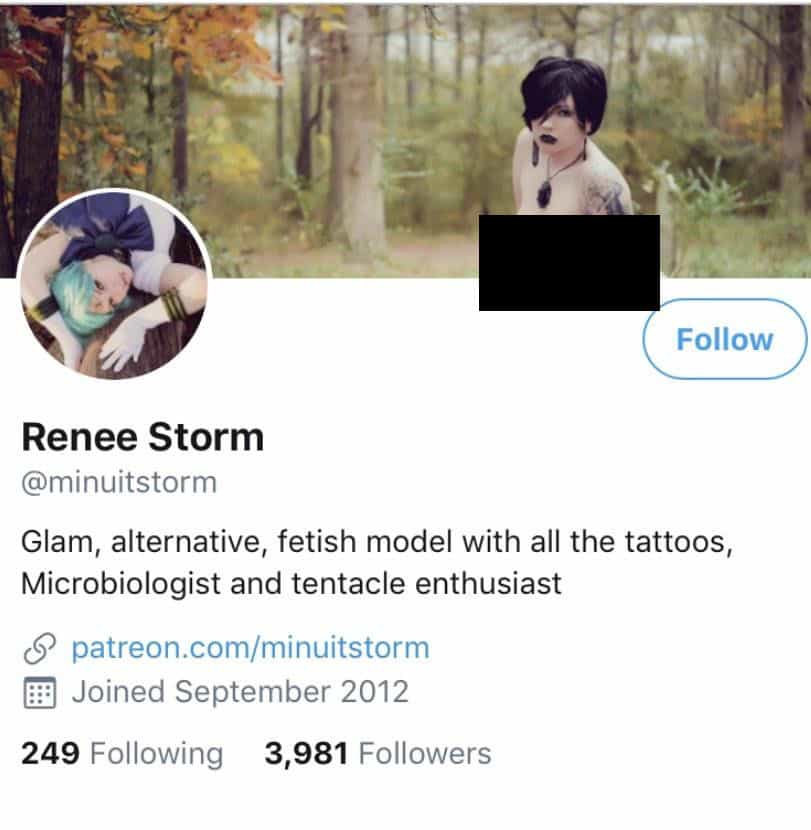 Where brains meet bust- Renee Storm is bang on trend, most recently taking on Mera from DC's latest hit Aquaman. Even though she's not solely a cosplay porn model, Renee still crashes through our list by putting those feel good vibes into every seductive photo she takes. Covered in tattoos and oozing sex, this girl could sell us just about anything, and all we could say is "shut up and take my money".
Kleio Valentien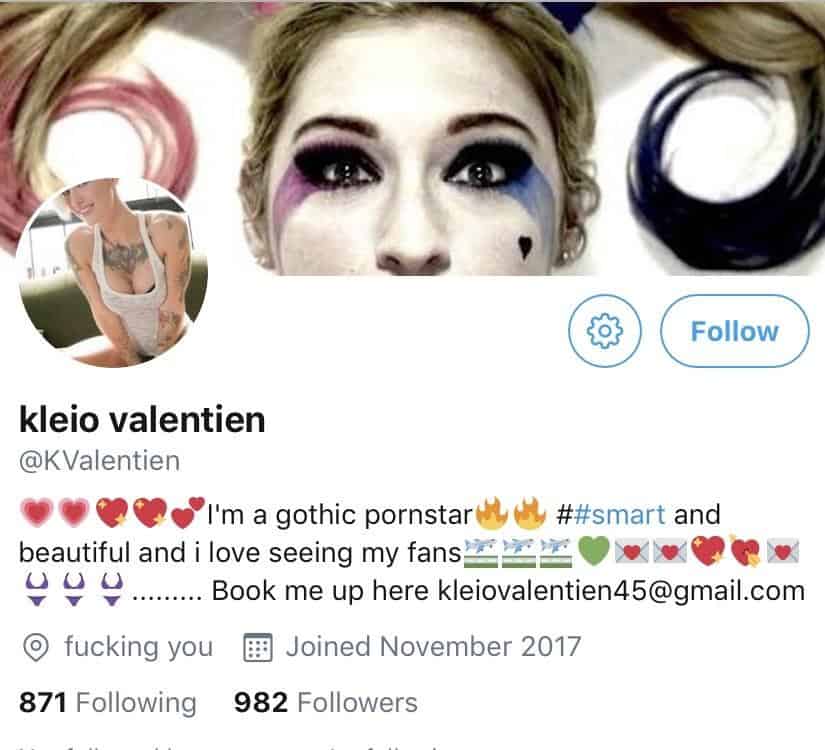 Alright- so Kleio Valentien may not be solely cosplay focused, but this 2016/2017 AVN award winning porn actress deserves some recognition. She has starred in porn parodies of Fallout, The Walking Dead, and Captain America, making her more than qualified to hit the "Best of Cosplay List". Tattooed, pierced, and fierce, this girl is no stranger to the gym and has the body of a Spartan warrior, and we would happily let her suplex us anytime.