If you thought the "Three Wolf Moon" t-shirt was awesome, you're going to shit your pants when you see the "Three Ewok Moon" t-shirt.  Oh wait, that's not the moon, it's the Death Star!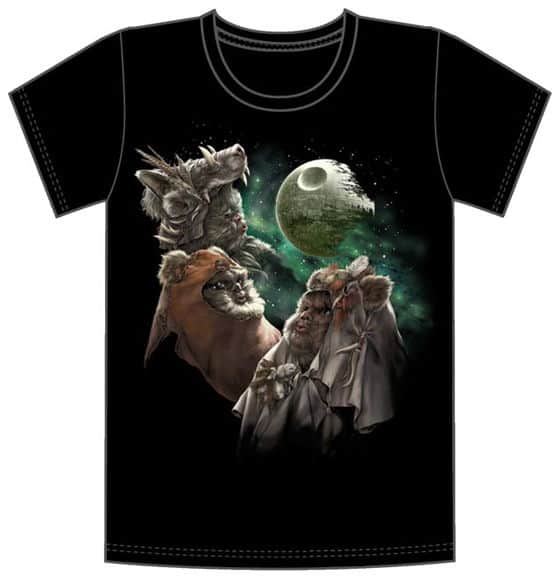 I've heard countless stories of average looking men, in the southern states, getting lots of action from ladies just because they were wearing the Three Wolf Moon shirt.  Now with the Three Ewok shirt, geeks around the world can enjoy the same thing and write about their adventures with the opposite sex.  I can see the appeal in these "Moon" series shirts, heck, if I was a girl and saw a nerd wearing a three Ewok shirt; the question on my mind would be "your place or mine?"
To all the fathers out there, lock up your daughters because the nerds are coming.