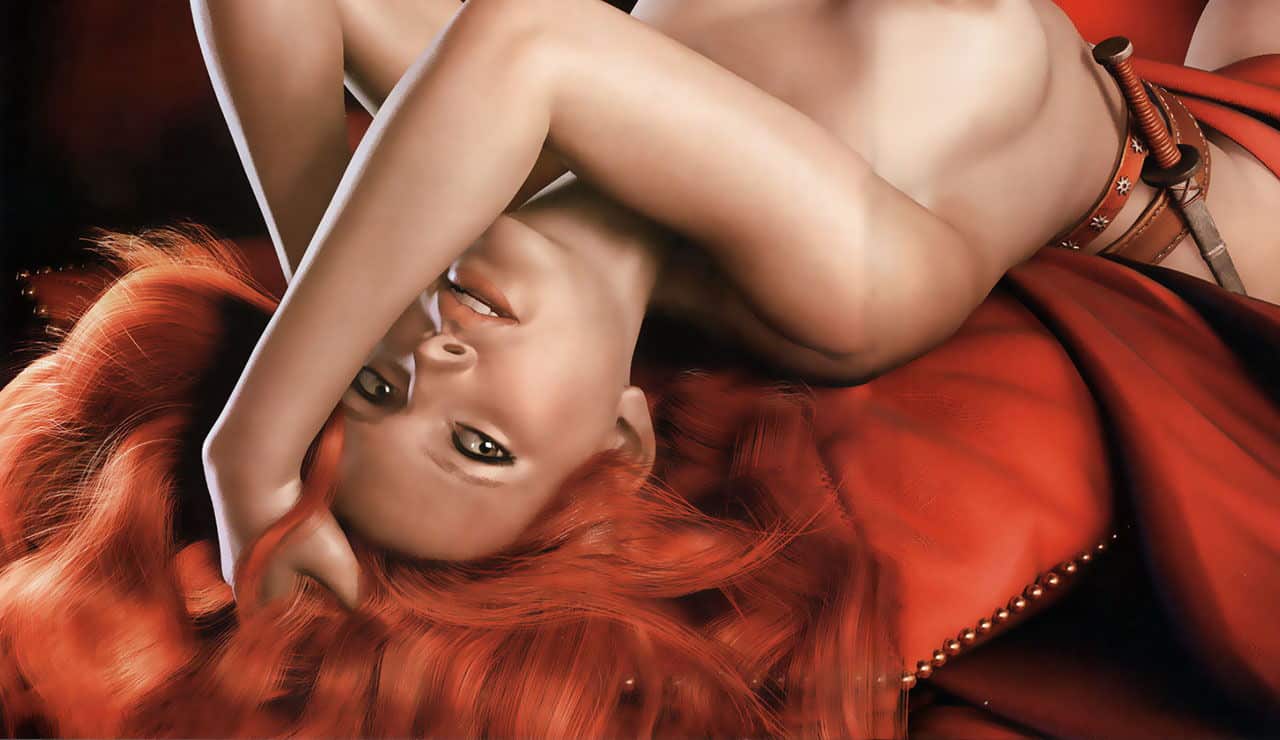 The Polish seem to do things a little bit differently than the rest of the world.
They ride horses into battle against legions of tanks, they create submarines with screen doors, and they promote their video games by having lead characters featured nude in Polish Playboy Magazine. Gone are the days of promoting video games using good old-fashioned viral videos and Facebook marketing. Truthfully, I'm quite okay with this change. After all, it means that I get to see the lovely Triss Merigold in the nude.
Though The Witcher 2 features deep and engaging dialogue and female characters with actual goals and ambitions, I'm glad to see a bit of sexiness like this. In most cases I would consider it a simple ploy to gain extra notoriety, and perhaps it is… but I mostly think the team was just having fun.
Triss Merigold in Polish Playboy May 2011
Had their female characters simply been the typical damsels in distress that plague most video games and cinema, I would have thought otherwise, but in my books, CD Project has earned their right to promote their games using a bit of harmless smut. Triss Merigold, you look great.
Chances are that if you're looking at these pictures, you're doing so to gaze upon the technological prowess required to create such stunning renders of the female form. Triss Merigold seems to be chilling out after a hard day of demon slaying.
This shot is the female equivalent of a nearly nude man wearing a holster, pistols, and cowboy hat. Maybe this look is in vogue in the world that Geralt and Triss inhabit. In case you're wondering, yes, this is how I lounge around my house.
This shot looks almost painted, and I really like the way the characters hair was done. Perhaps we'll actually see this level of hair quality as video cards become more and more powerful.
Lastly, you can pick up your very own copy of the May issue of Polish Playboy on Polish news-stands. You know, if you happen to actually live there and actually still buy magazines. I've heard people still do that.