My girlfriend introduced me to Triple Aught Design about 6 months ago. She told me that her friend was obsessed with their products, and that I should check them out. I was already looking around for a good pair of pants to wear on my adventures in Belize, so why not?
What I quickly realized… was that he wasn't alone in his obsession.
There are entire forums dedicated to the discussion of "TAD gear", and with good reason. It took me less than 5 minutes of viewing the Triple Aught Design website to realize something; I was in love. From their clothes to their gear, I loved it all, but the first thing I set my sights on was the Triple Aught Spartan Pant.
Legend has it that the Spartan warriors were fighters without equal – warriors whose agility was unmatched, and whose mothers needed a few lessons in parenting. Babies really shouldn't be soaked in wine, and neither should the Spartan Pant when you inevitably buy a pair. I looked at dozens of tactical pants, but here is what I felt set the Spartan Pant apart from the rest.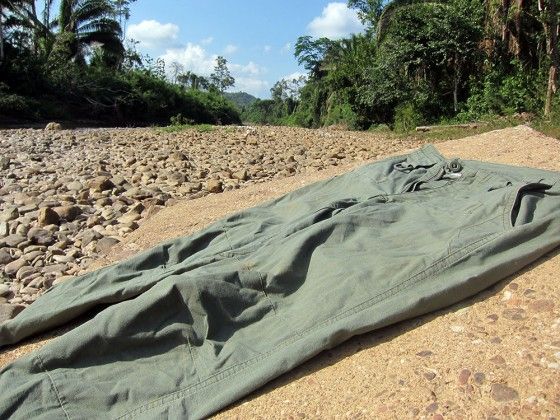 What I like about the Spartan Pant:
The crotch features a large gusset which affords the wearer a range of motion far greater than that of non-gusseted pants. I find that being able to tuck my legs towards my chest is incredibly useful, especially when I'm training Parkour, or squatting at the gym.
The pants are made out of cotton ripstop, which not only looks great, but is incredibly tough and fray resistant. Triple Aught also sells the Spartan Pant in brushed cotton twill and cotton herringbone, but I liked the look of the cotton ripstop best, and it's also the least expensive of the three fabrics.
The seat of the pants feature a large internal pocket, which is excellent for storing a passport and money. The pocket is on the inside of the pants, behind the outer rear pocket. On my recent trip to Belize I used this pocket frequently to store my passport and enough money for whatever adventure I was on.
The pants come unhemmed and sport  a 38″ inseam, which is perfect for people with long legs. I usually find that the longest inseam I can get is around 34″.
The knees are fully articulated to afford the wearer a wider range of motion. I found this very useful when I was having to crouch through caves in Belize. Most pants would restrict my knees and "ride up", where's the Spartan Pant allowed me unrestricted movement.
So why do I like these pants so much? There are dozens of companies producing a wide range of tactical pants, and many of them are less expensive than TAD. For me it was simply that a company had spent a lot of time and effort producing a pair of tactical pants that not only look great, but that include a slew of useful and practical features.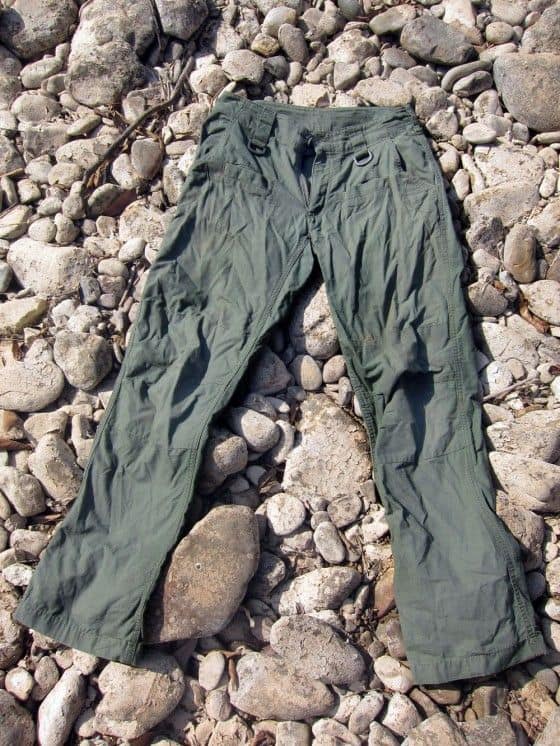 This is what the Spartan Pant looked like after four days spent surviving in the jungles of Belize. They could really use a wash and a good ironing.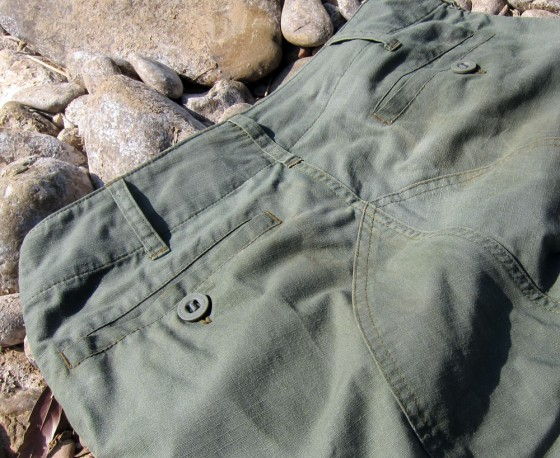 You can clearly see the large gusseted crotch – one of my favorite features of these pants. No matter how I moved about, I never felt restricted in my movement.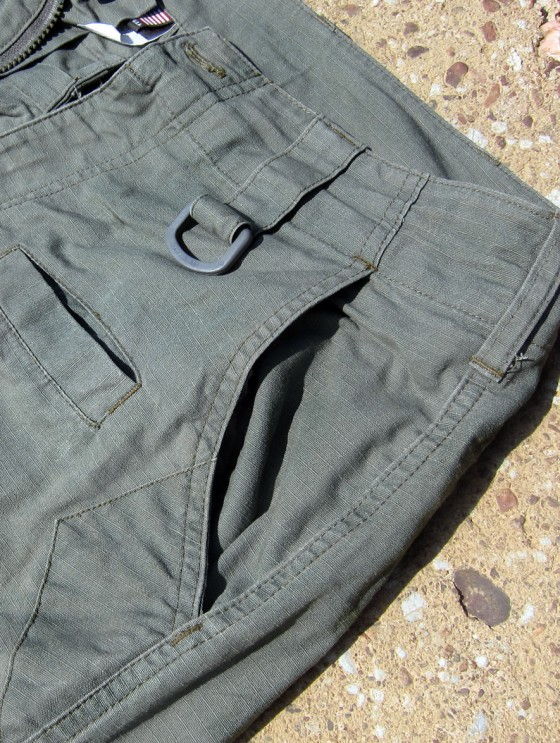 The d-rings above the two front pockets are very useful for attaching a key lanyard, among other things.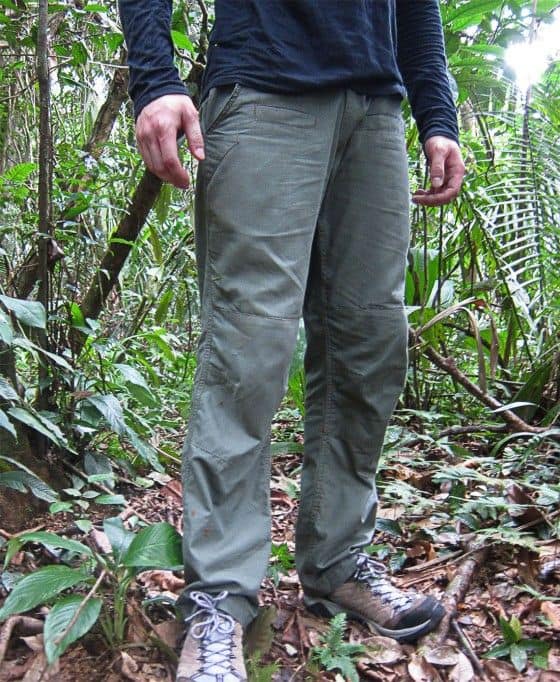 If you're looking for a pair of tactical pants that are durable, good-looking, and incredibly practical, I can't recommend the Spartan Pant enough. You can buy the Spartan Pant online through the official Triple Aught Design website.