When it comes to campers, travelers, hikers, and adventurers alike, a good backpack makes all the difference. Those wanting to stay on their feet in harsh terrain must have a bag that can survive the rough conditions. For the most part, a camper would want a bag that can stand anything the environment throws at them. The backpack must also be capable of going as far as the stalwart camper himself or herself can reach.
The backpack on you may as well dictate success or failure of your adventure. Having durable storage you can take with you can be a lifesaver, especially when you are in the middle of nowhere. A good backpack ensures you do not lose your things, the insides do not get wet, and the exterior does not rip apart when faced against the elements.
The Sanction offers a selection of camouflaged backpacks for the dedicated adventurer. They are great examples of bags that have a great blend of durability, comfort, and function. Their backpacks combine great durability with a design that maximizes every space available.
Waterproof Ability
The first and probably most crucial aspect that makes these backpacks great is that they are waterproof. For adventurers that love venturing into the unknown, or for simple travelers wanting to keep their items safe, a waterproof storage is necessary. This is especially more prominent for those wanting to travel in areas with harsh weather conditions.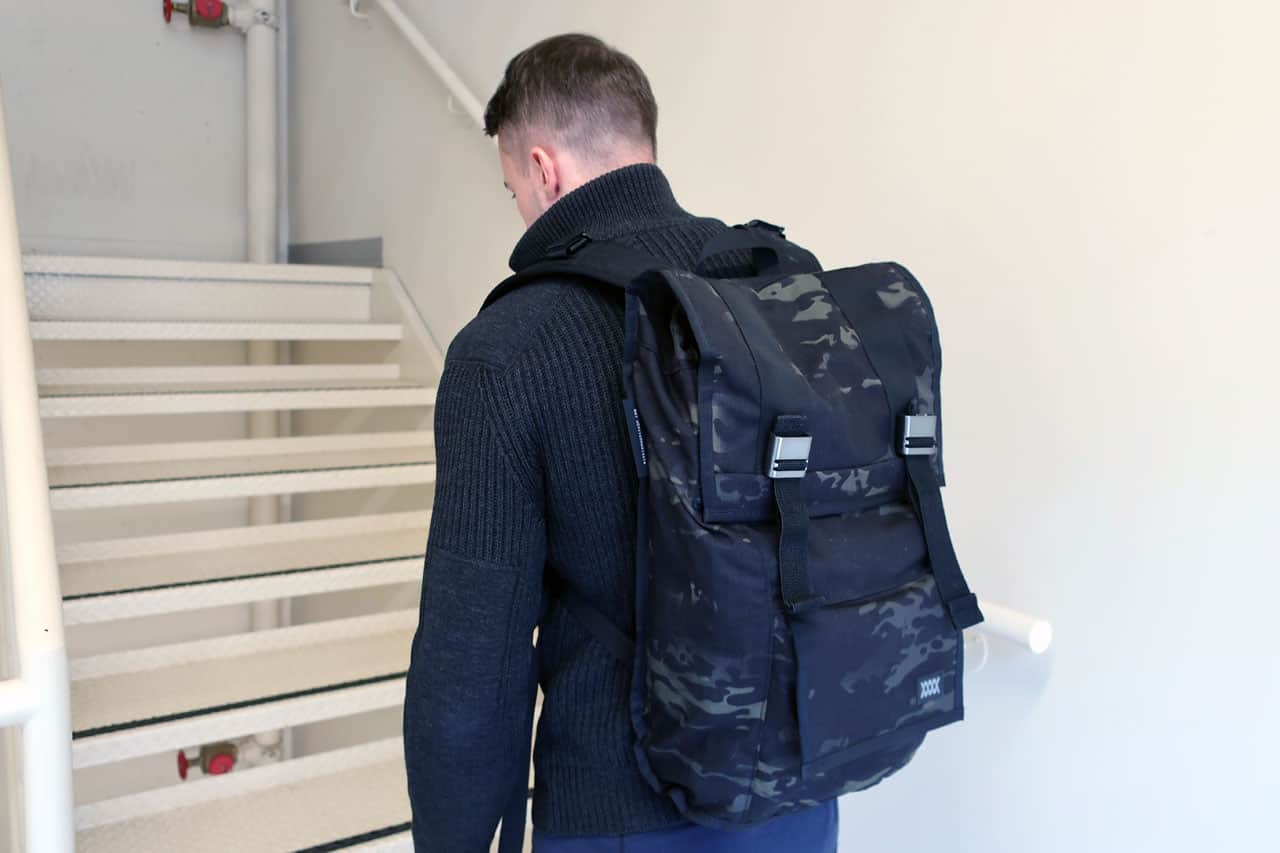 Water risk does not also need to come from the environment. Your water bottles can damage your items if not closed securely. For longer treks without breaks, your own sweat becomes the enemy as well. It can leak from your back and into the items on your bag.
Comfort Craving
While pockets are great, some manufacturers interpret this as a license to make their bags bulky and oversized. Those requiring long travel times, having a bag on your back that is uncomfortable can be a deal breaker. A bit of padding at the straps and at the back can go a very long way.
Gotta Carry Em' All
Another aspect most travelers look for in bags is carrying capacity. Size is important, as people may want to bring their laptops and other large devices with them. For small pockets, that just would not do. The modern-day adventurer most likely has a phone, laptop, camera, or even a drone in their possessions when traveling. Having a bag that can carry all these can ensure you have all your essential items in one centralized location. This limits incidents of missing or even stolen items due to the traveler not being able to keep track of each item's location.
Lucky for you, The Sanction's camouflaged backpacks offer additions to their main units. You can add extra pockets and even a utility belt to suit your needs. You get all the space you want, all contained in a comfortable and durable bag that you could bring anywhere. For those wanting a comfortable backpack that can withstand the elements, this is definitely the purchase for you.