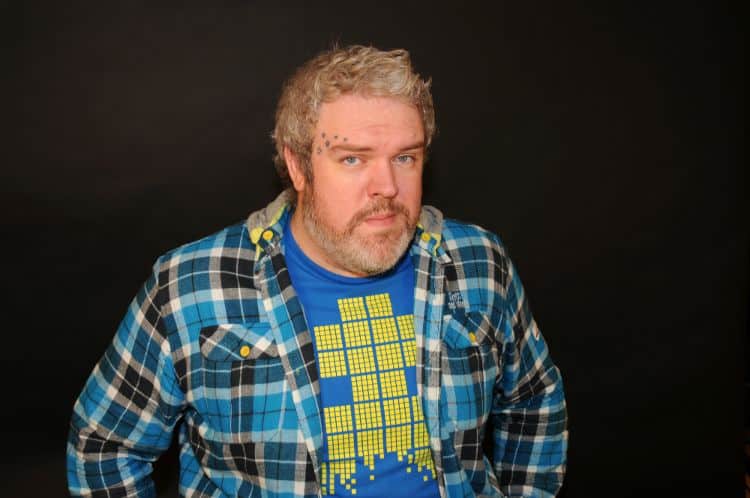 Ever considered being a male model? Are you British, possibly working for Mi6? If so, then the most important question is: are you as cool as Hodor?
It's not often that we cover contests here on Unfinished Man, but this new model search by British clothing brand Jacamo was just too good to resist. What's so special about it? Well, let me tell you, my Game of Thrones watching friend.
More People Like Model… Models
I don't know about you, but I spend an inordinate amount of time looking at clothes, and one thing I've noticed over the years is that the vast majority of them are modeled by people that, well… let's just say we don't have much in common in the looks department. I'll never have a 12 pack and a shiny, shaved chest I'm afraid. Them's the breaks. So… what does that have to do with this contest?
Well, for once a clothing company (Jacamo) is actually looking for people that look like… people. They're interesting in finding some good folks looking to break into the industry that are just regular fellas, and that, my friends, is why I'm covering this. It's a noble goal, and one that I wholeheartedly support.
You could be the next… whoever this guy is! But before that, you'll have to actually, you know… enter the contest and  stuff.
Entering the Jacamo Model Contest
The contest is open to anyone between ages 18-40 who are at least 5ft 11″ and have a waist size of 34. All you have to do is head over to this page, upload your photo, and enter a few details about yourself. Pretty simple, right?
If you're interested in registering in person, you'll also find Jacamo talent scouts on the streets of Manchester on 22 June,  Liverpool on 29 June, and Newcastle on 6 July.
There you go, two simple ways to enter, and who knows, you may even win and become as famous as Hodor.
PS: The contest closes on Friday, August 9th at 5PM, so hurry your ass up and register. If you're planning to convince a friend to enter, then you had better get started on that as well. You'll find the full terms and condition here.