Looking for a rugged and manly option for displaying all your guy paraphernalia? Normally we don't recommend Etsy for anything but crochet, weird art, strange food, and a whole lot of crazy. (Though we can't forget sexy women.) Don't hit up Ikea- check out the Stella Bleu Designs Industrial Pipe bookshelf series instead: less work to put back together, roughly the same price range if you're putting together a large modular unit, and infinitely better looking. Versatile, simplistic, and Mario approved for man caves everywhere. Each shelving unit is made of black, industrial iron pipes, and comes with all the hardware and mounts for installation.
The Industrial Pipe Bookshelf: Modular Shelving Made of Cast Iron Pipes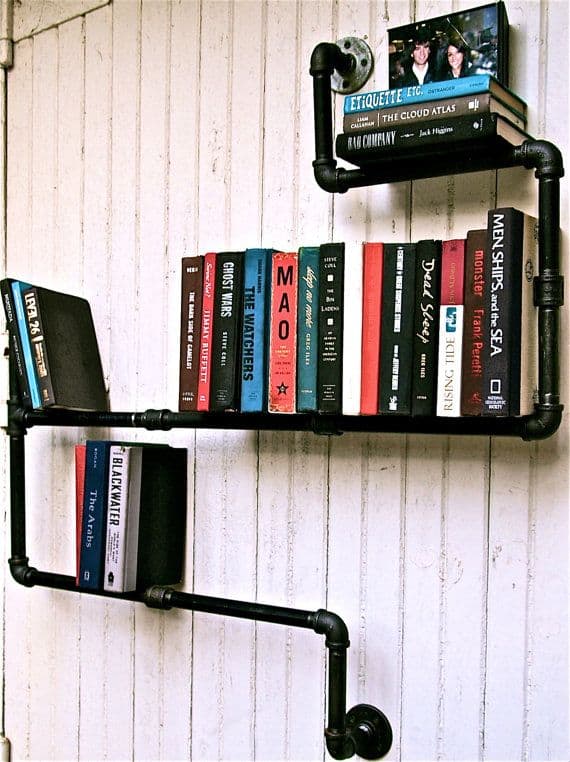 There are number of pipe configurations that can be put together alternately at the joints and be mounted at different angles for a huge range of possibilities. If you're wanting to display books or rectangular items, the industrial pipe bookshelf is perfect for creating a minimalist floating look- which I personally am a big fan of. If you want to house your knick knacks, you can lay down a board and create a true shelf. Prices range from $58 to $149 for the largest units or pairs, but can go up to $249 for full wall pieces that include wiring for multiple light bulbs. Each piece is created individually, and the designer is open to working with you to design the perfect shelf. Check out stellableudesigns on etsy here.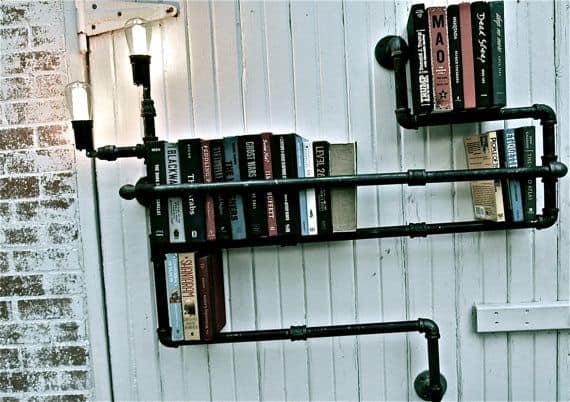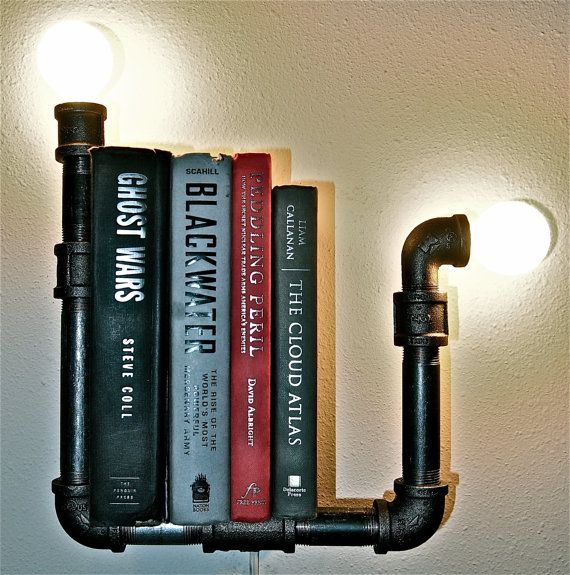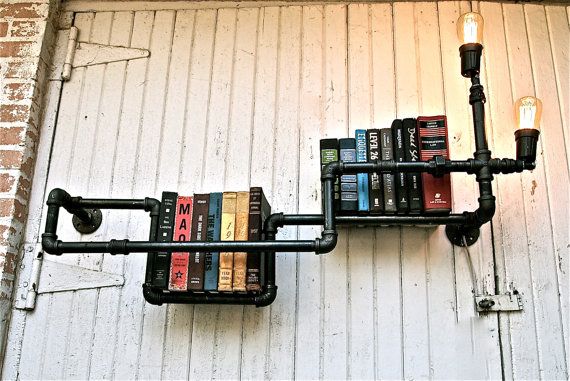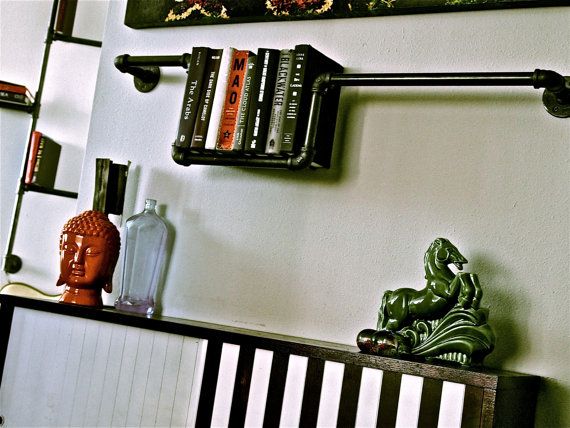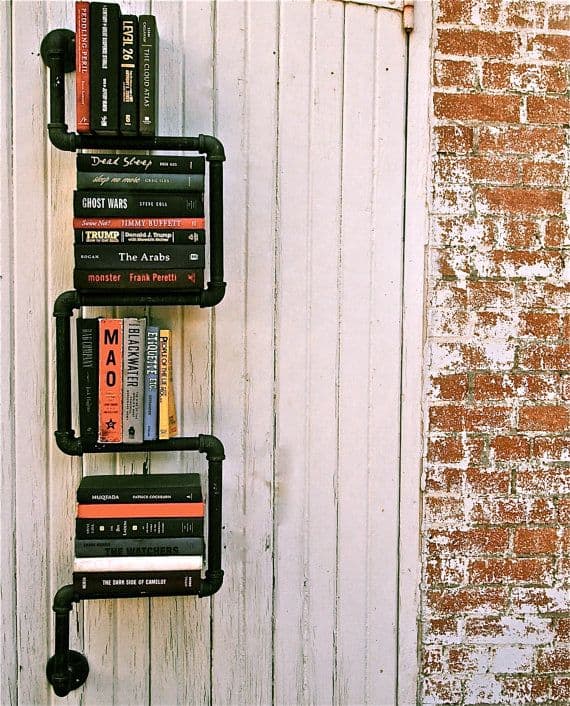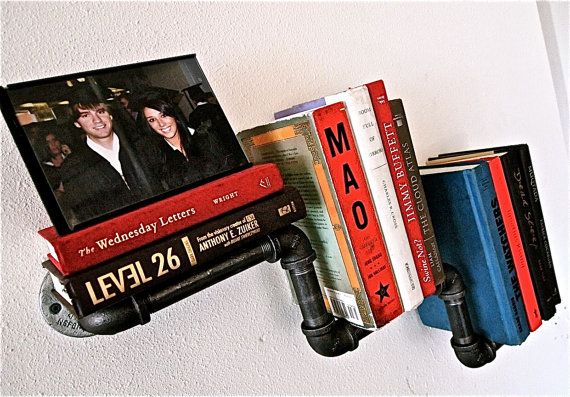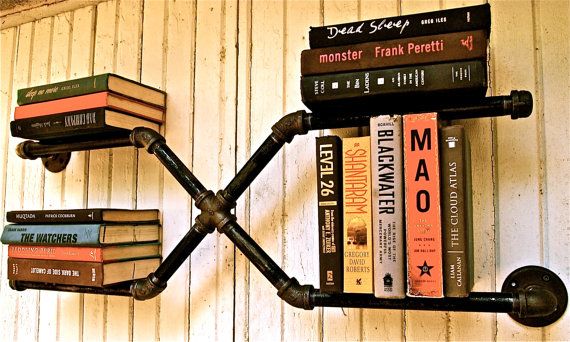 For all our weekend warriors, let this be an inspiration to you- I don't know much about the cost of iron piping, but you could probably have a lot of fun with this one.