The Ferrari Enzo supercar was one of the most technically advanced cars when it was first introduced, over a decade ago.  Over the years a lot of the "lesser" exotic cars have caught up to the performance figures of the Enzo and that only means one thing; time for a new Ferrari supercar.  The Enzo replacement is called the Ferrari "LaFerrari", in other words, the car is called "The Ferrari The Ferrari"… hmm… kind of reminds me of "The La Trattoria" from one of my favorite movies, Mickey Blue Eyes.
The new Ferrari must be an extremely special car to be called "The Ferrari", and it is, when it comes to performance figures.  Styling-wise, I'm not too sure what to think of it yet, it looks a little too "Speed Racer" to me, but then again, I thought the same thing about the 458 Italia when I first saw pictures of it and now it's one of my favorite cars.
So what does the La Trattoria LaFerrari pack under the hood? The Ferrari LaFerrari (I'm going to have fun saying that) is powered by a 6.3 liter V12 engine, and did I mention it's a hybrid? No, not like a Prius.  The car comes with HY-KERS (Kinetic Energy Recovery System), like the ones found in Formula 1 cars.  Under braking, the system charges the batteries, the juice from which can be used later for added performance; so exactly the opposite of the Prius Hybrid.
The V12 engine in the LaFerrari puts out 789 horsepower (800 CV) and revs to an incredibly high 9,250 rpm.  The electric motors put out 161 horsepower (163 CV/120 kW) for a combined total horsepower of 950!! Very impressive, no wonder they call it "The Ferrari".  The maximum torque produced by LaFerrari is 664 pound-feet (900 Nm), helping the LaFerrari do the 0 – 62 mph (0 – 100 km/h) sprint in under 3 seconds with a top speed of 217 mph (350 km/h).  The speed figures are very similar to the Lamborghini Veneno; which car would you choose, if money was no object?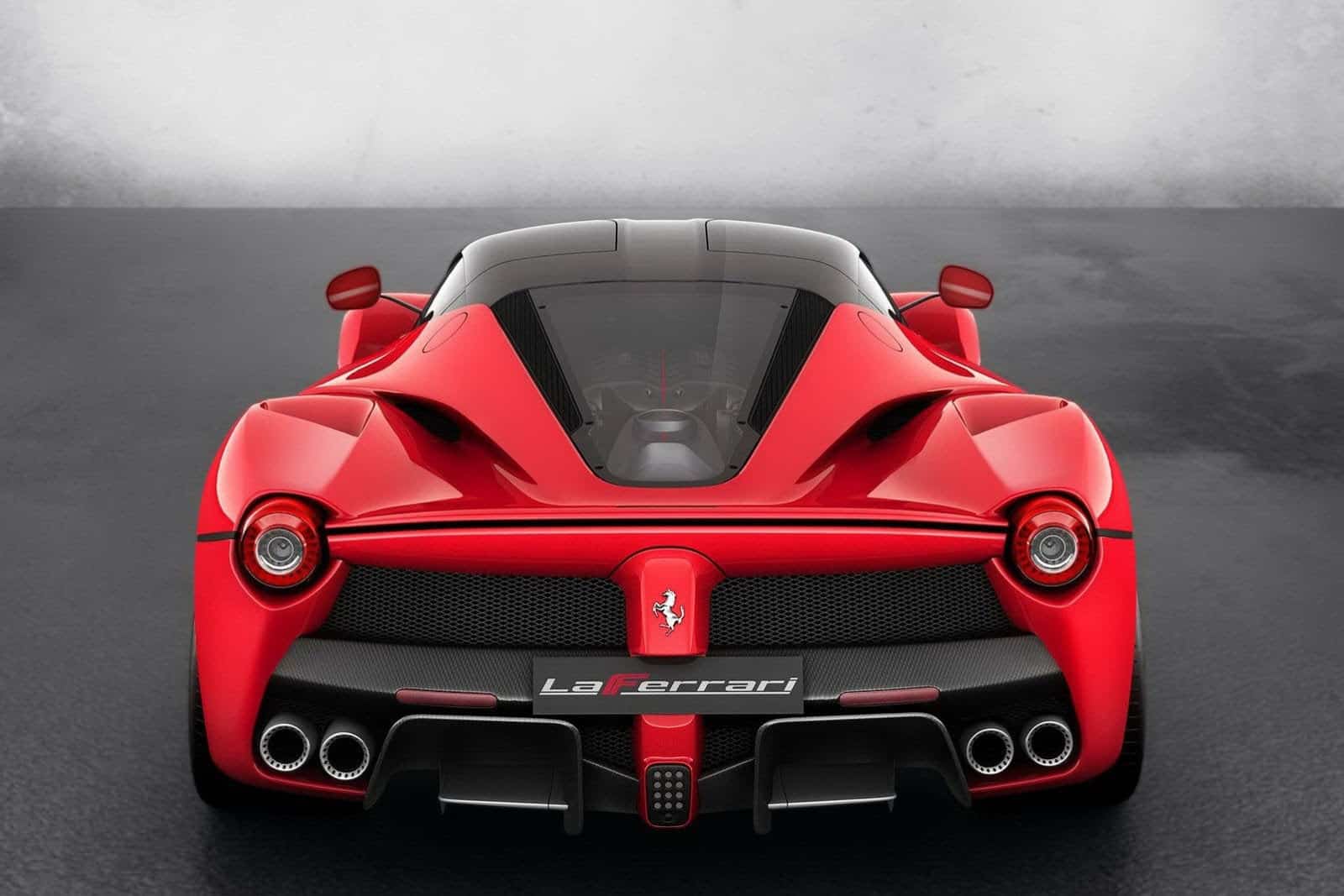 The design is already growing on me, since I started writing this post, the car is definitely a true super car with its super-low stance and outrageous curves and air inlets and vents.  The car is full of curves, like a true Italian supercar.  I think the car would look pretty amazing in person, but I doubt many of us would even get the opportunity to see one, let alone sit in one… drive one… or own one…
The Ferrari LaFerrari will be limited in production, only 499 cars will be produced at a relatively low price (compared to the Veneno) of €1.3 million (about $1.7 million US). Via: LaFerrari
Ferrari LaFerrari Promotional Video
Ferrari LaFerrari Picture Gallery