So, why did I decide to put together a Bellroy Hide and Seek review? Well…
One of the first wallets I ever received was a black zip up wallet – probably made from rat leather – and even at the ripe old age of 11, I knew that the wallet was junk.
What makes this event memorable for me is that my uncle tucked a $10 bill into the billfold. The money itself was great, but it also made me realize just how important wallets are. They help us carry around our money – our means of purchasing important things like beer on a hot summer day. They hold our ID – the proof that we're over 19 and can legally purchase that delicious beer. Perhaps most importantly though, is that wallets reflect who we are. It's a well know fact that I'm an incredibly awesome person, and I want my wallet to show that off as well. That's why I was so excited when one of my readers showed me a company called Bellroy.
Bellroy is an Australia wallet manufacturer that's unique in that they produce wallets that don't suck. Their wallets are not only beautiful, but extremely functional as well. In the case of the Hide and Seek wallet, you can even stash away items in the wallets secret compartments. Honestly, who doesn't like secret compartments? The Bellroy about page states that they consider themselves a small group of people trying to improve the way they carry, and I think they've done just that.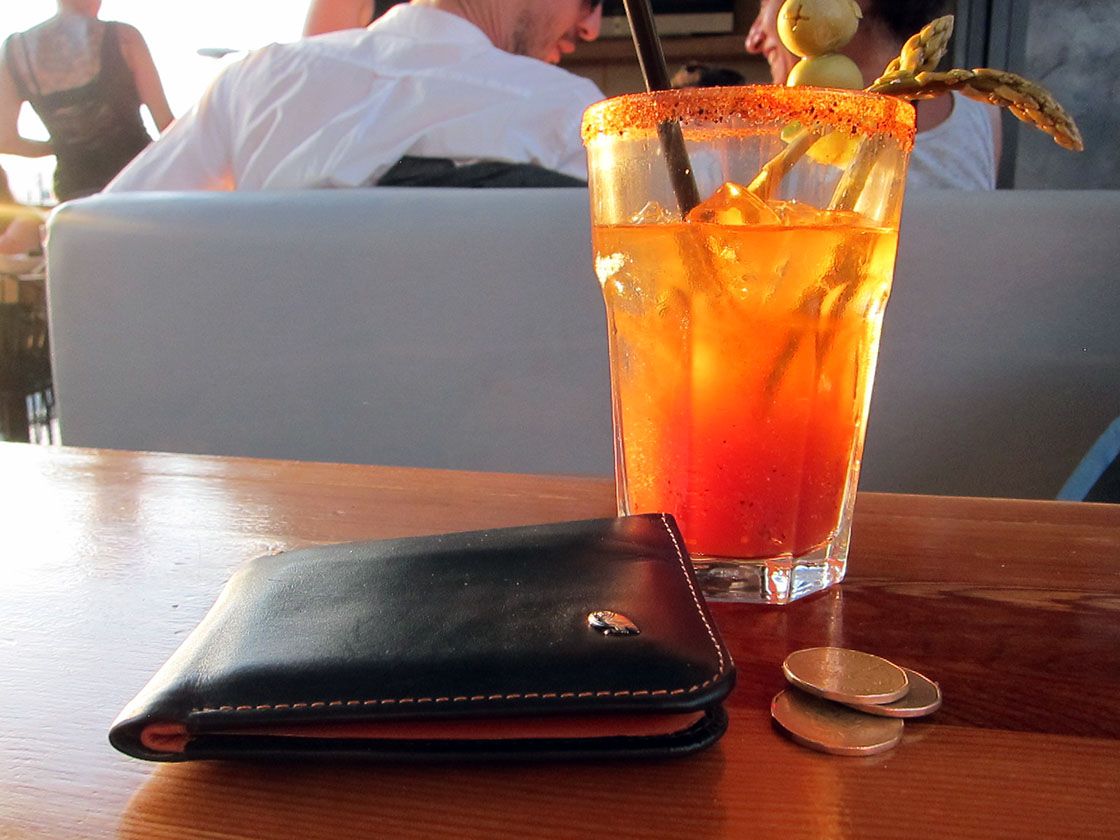 What I like about the Bellroy Hide And Seek wallet
It's a feast for the eyes – with its creamy cow-hide leather and silver owl emblem, you'll turn heads every time you pull out your wallet. Bellroy sells the Hide & Seek in both a black and java accents, and both look fantastic. The liner on the java version really pops visually when you open the wallet.
The construction is top-notch and the wallet feels solid all over. I carry my Hide & Seek Wallet in my back pocket – a pocket which I often sit on, and after over a month of wear, there's hardly a scuff anywhere on the wallet. No loose threads, no torn or scuffed leather, and the owl emblem is right where it should be.
Bellroy did an excellent job designing the layout of the wallet. The four card slots comfortable fit two cards each, and all of them are placed in a practical and useful manner. The Hide & Seek Wallet wouldn't be complete without its two hidden areas – one being a billfold section tucked away behind the regular cash-holding area, and the second being a compartment hidden behind the left-most card holding section. I use both frequently. I keep my receipts in the hidden note section, and I keep assorted notes and reminders in the other hidden compartment.
The wallet is surprisingly small, even full of cards and enough cash to enjoy a night on the town. I have an extreme dislike for bulky wallets, and the slim size of the Hide and Seek really won me over.
I always try to point out at least a few flaws in a product for the sake of rounding out my reviews, but my one gripe really isn't a flaw at all. I would like to see more options in terms of accent stitching and liners, but on the flip side, I can appreciate why the Bellroy team decided to stick with just a few options. Manufacturing a lot of similar products increases overhead, and that cost gets passed on to the customer. I don't know about you, but I would rather pay a lot less, and forgo the option of buying the Hide & Seek wallet with a bright pink lining.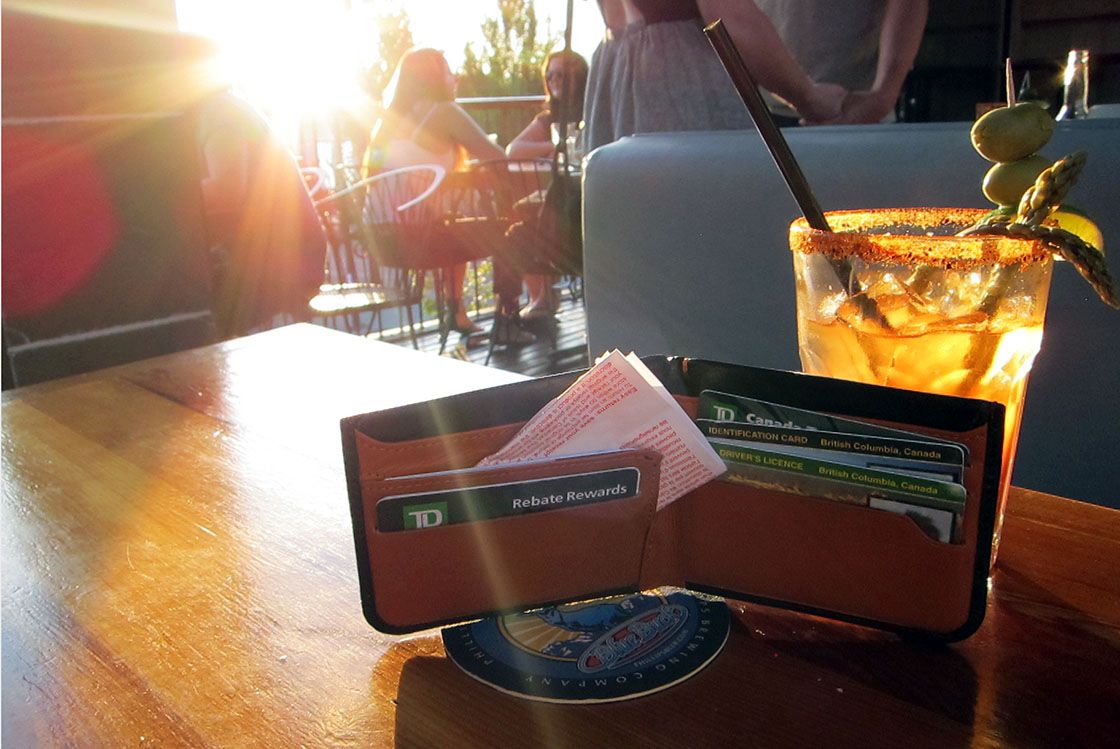 Here you can see one of the hidden pockets in action. It's extremely useful for storing receipts, as well as the massive amount of phone numbers that girls hand you.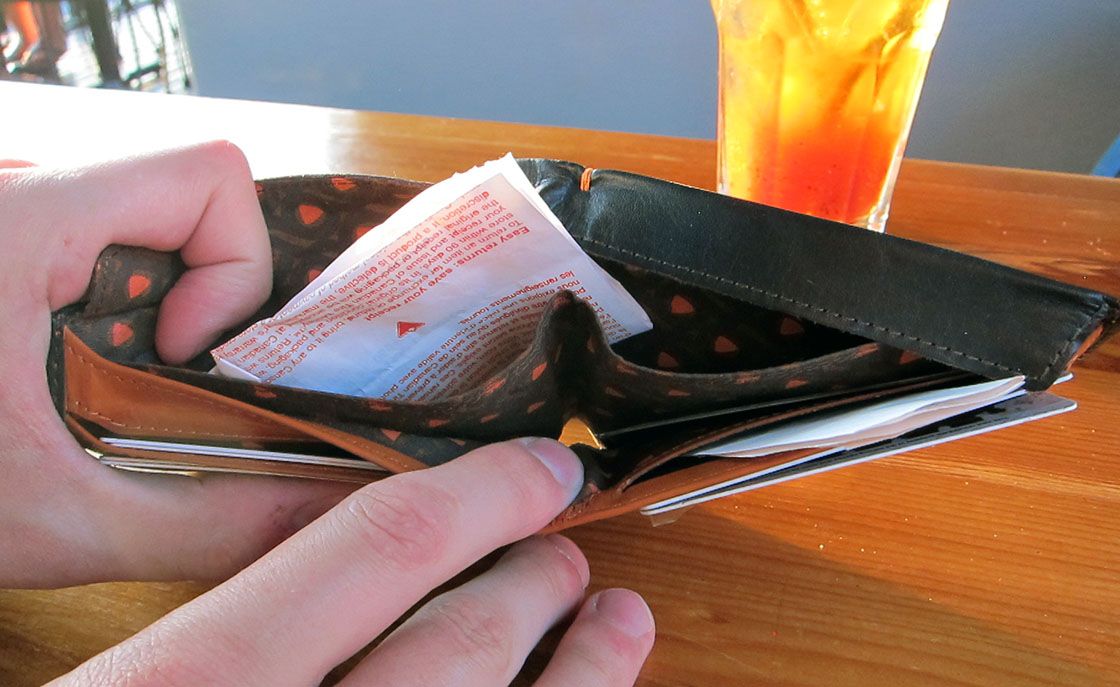 And here's another hidden area – this one being much larger. Just imagine all the great stuff you can hide in here!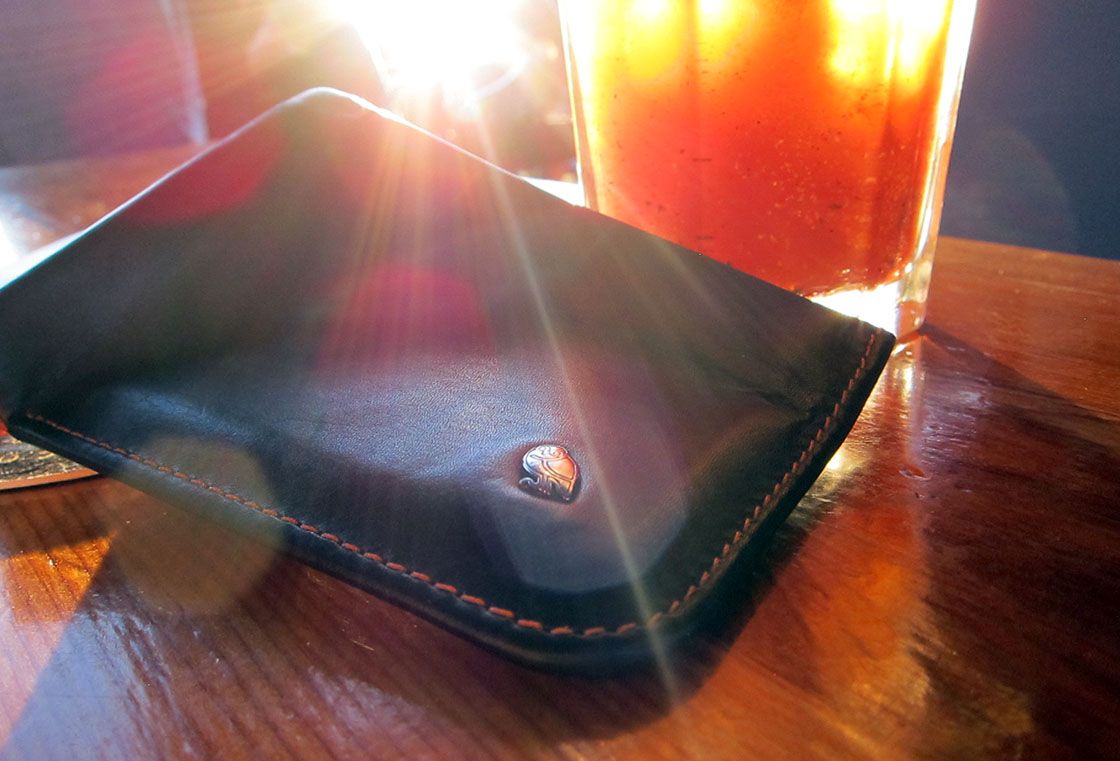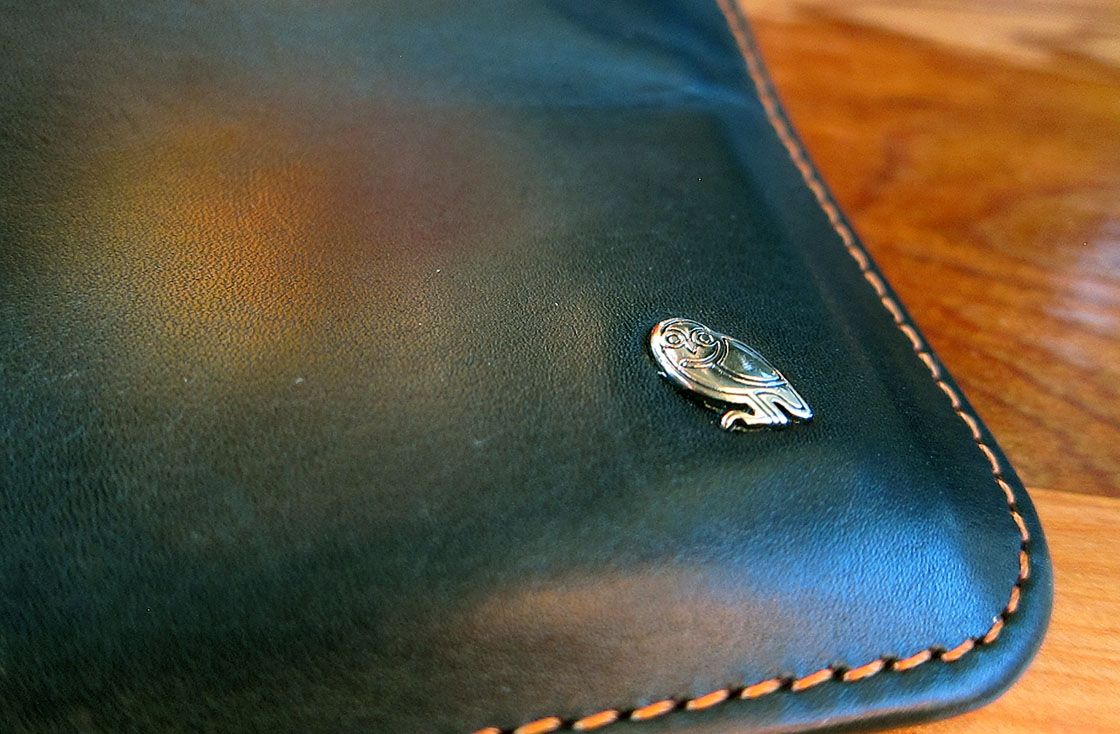 Overall I'm extremely pleased with the Bellroy Hide & Seek wallet. It's sleek, pleasing to the eye, and highly functional, and I look forward to seeing what new products the Bellroy designers come up with. At $89.95 USD, you won't find a better wallet anywhere. You can buy the Bellroy Hide & Seek Wallet on their official website.