The pen featured in this article is mightier than a sword and may even be mightier than a gun.  Why?  Because it's made by a company called Hardcore Hardware Australia and the pen is called TWI01, which stands for Tactical Writing Instrument, pretty macho eh.  If the Terminator was an author rather than a killing machine, the TWI01 would be his weapon of choice.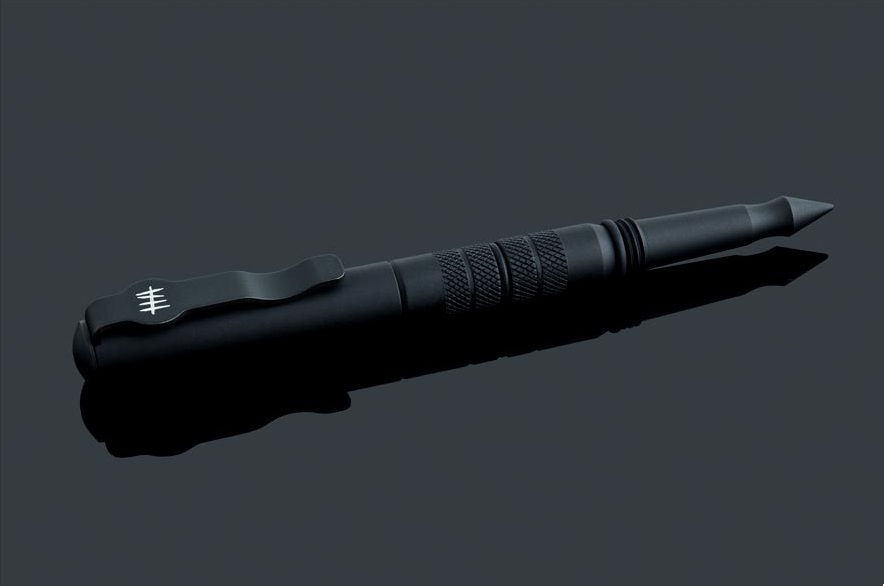 The TWI01 pen is made out of 6000 series non-reflective black anodized aluminum, making it a tough looking pen and giving it a military look, and the matte finish should also be great for camouflaging it as you're about to kill a … piece of paper…
The lid of the tactical pen is dome shaped and is constructed out of high-grade stainless steel, which is handy for breaking glass in case of emergencies or taking out bad guys. The opposite end of the pen comes with a pointed tip for delicate situations, such as using it as a stylus for a PDA or to poke out eyes.
Believe it or not, the Tactical Writing Instrument can also be used to write stuff, the writing components of the pen are protected from the elements when the lid is closed, using O-rings that also make it waterproof.  When the pen is out of bullets ink, it can be refilled with standard Parker or Fisher ink refills.  The Hardcore Hardware Australia TWI01 pen is priced at AUD 38 or about $40 USD.